2023 LAST CALL: Holiday Hours, Special Classes & More!
Posted on
Happy New Year Kingsway Boxing Family!
We hope you're enjoying a beautiful holiday with family and friends. We wanted to remind you that this week is your last chance to register for many of our seasonal programs. We also have our fight team doctor coming in next Sunday January 8 at 9am, spots are limited so see below to register now!
We're looking forward to seeing everyone back in the gym!
Team Kingsway Boxing Club
⚠️ 2022-23 Holiday Scheduling: Regular schedule resumes on SAT. JAN. 7, 2023
To help work off all the extra cheer this year, we'll be offering classes this Tuesday:
Special Holiday Classes Available: Tuesday Jan 3 — 5:15 pm Co-Ed Teens and 6:15 pm Heavybag Adult Class: Must Register
Personal Training: Please confirm with your trainer for availability: Request Appointment
📆 PROGRAM LAST CALL: HURRY, SPOTS ARE FILLING UP QUICKLY!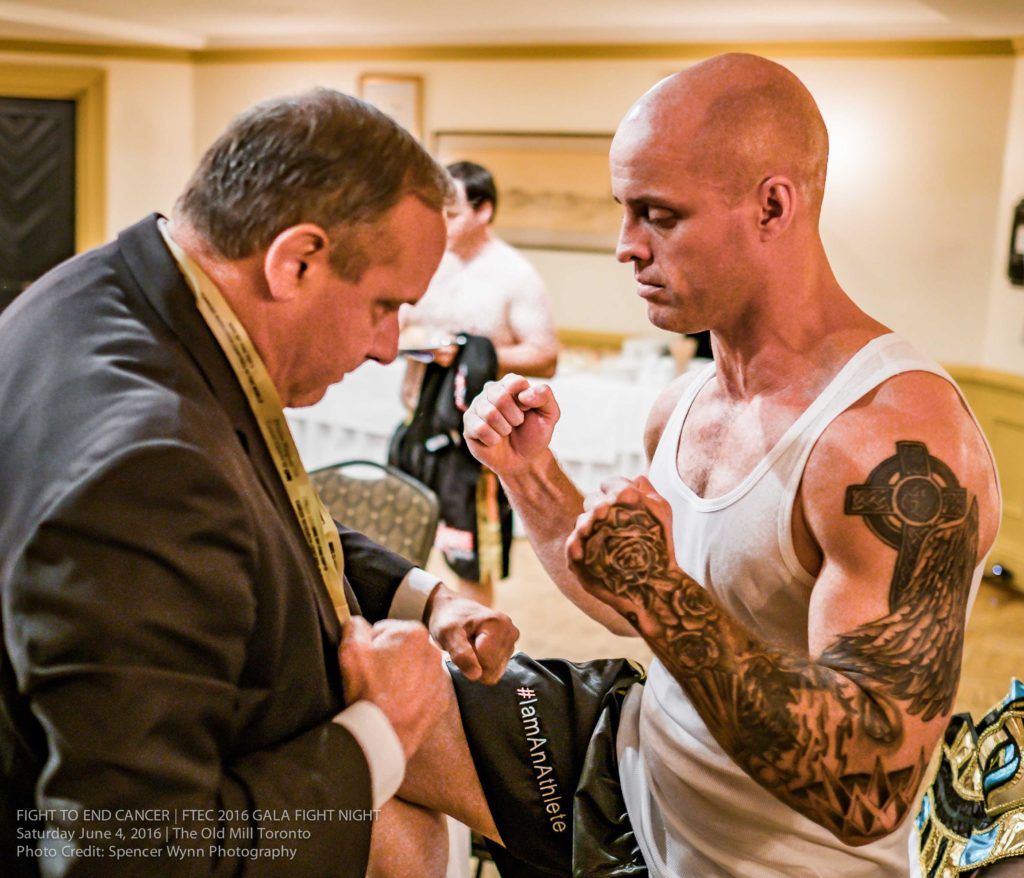 ✅ ANNUAL MEDICAL SESSION: SUN. JAN 8 2023 — 9AM – 11 AM
Our official Fight Team doctor will be on location at Kingsway Boxing Club on Sunday January 8 from 9am – 11 am. Athletes from other clubs are welcome, however everyone must preregister to ensure their spot. Space is limited.
---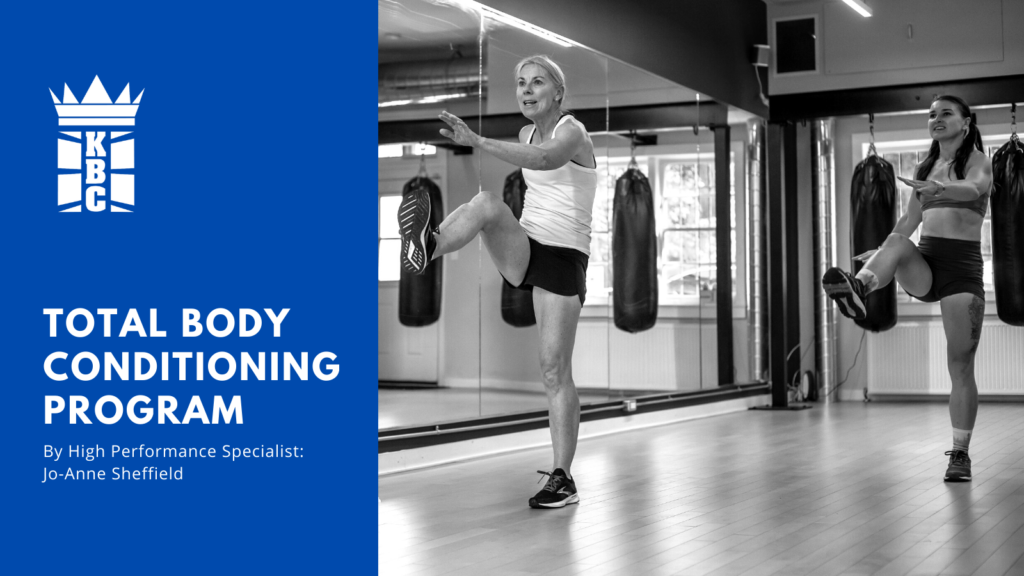 TOTAL BODY CONDITIONING with Jo-Anne Sheffield
If you're looking to improve your sport performance, increase your cardiovascular fitness, build muscle and tone your core, then this class is for you.
This class is developed for every age and fitness level and each class is varied so you won't plateau or become bored with the workout.
START DATE: January 3, 2023
---
---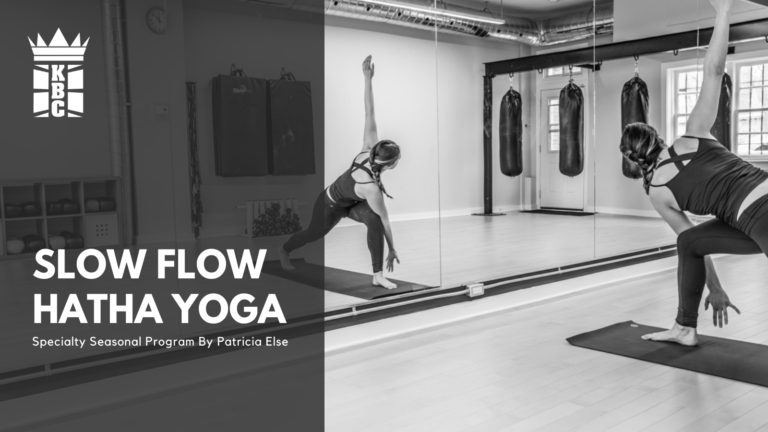 SLOW FLOW HATHA by Patricia Else
Slow Flow Hatha Yoga with Patricia Else is focused on recharging, refreshing and restoring. Move slowly and purposefully from posture to posture, taking time to breathe while quieting your mind. Suitable for beginner to intermediate levels.
START DATE: January 8, 2023
---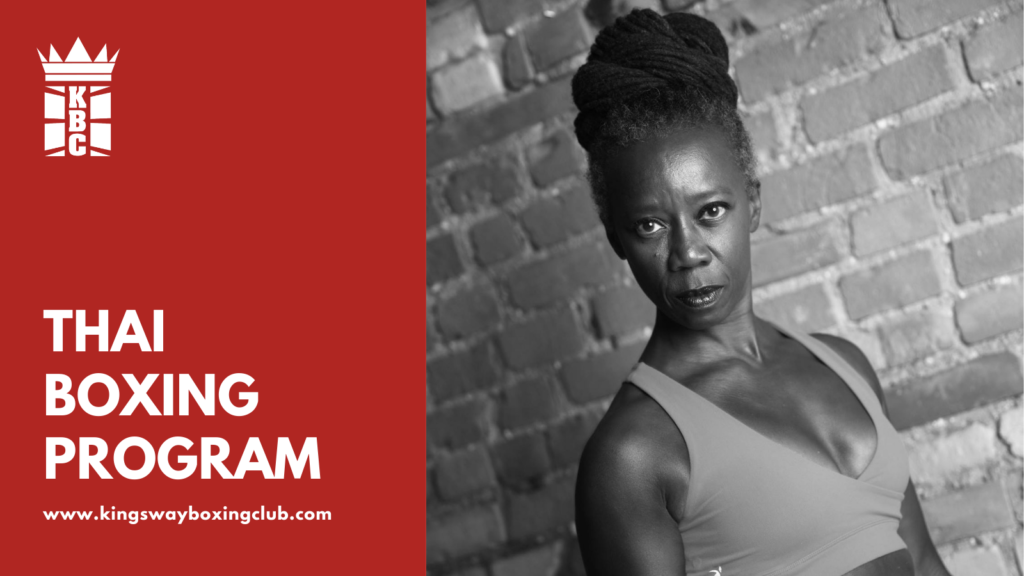 Thai KICKBOXING By Jacqueline Walters
Learn the Art of 8 Limbs in this Thai Kickboxing program. Heighten your cardio, improve your strength, and learn how to introduce elbows, knees and kicks into your combative arsenal of traditional boxing strikes.
START DATE: January 11, 2023
---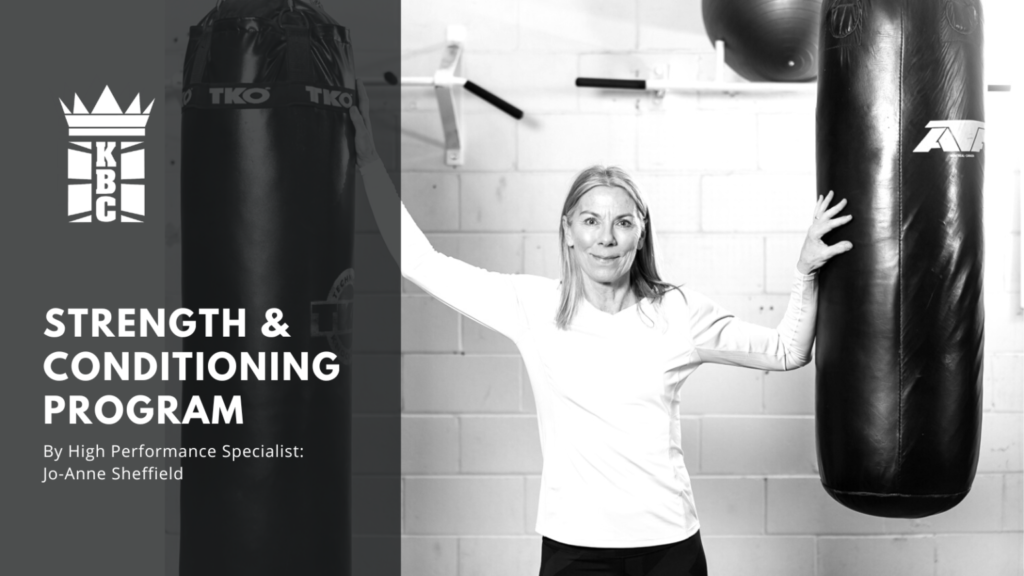 NEW PROGRAM: Strength & Conditioning with Jo-Anne Sheffield
What is STRENGTH & CONDITIONING?
This strength and conditioning class will incorporate cardio, drills and strength training in a fun 45 minute class. All fitness levels are welcome and encouraged.
START DATE: January 12, 2023
---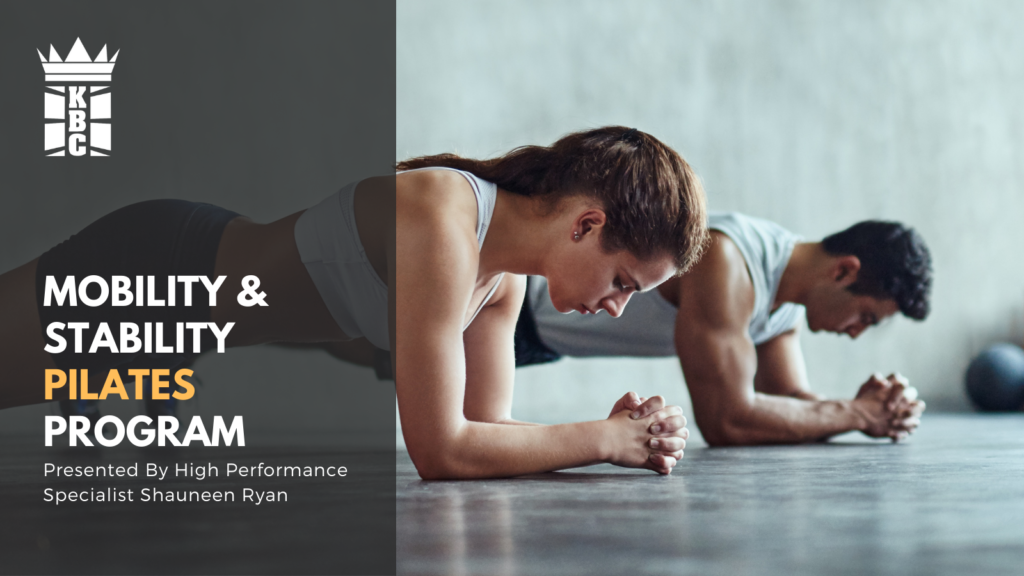 Mobility & Stability PILATES By Shauneen Ryan
This ALL LEVEL mat class will have specific exercises to help you gain control, strength, stability and mobility in your body.
Each week we build on our repertoire and challenge our body and mind, gaining a new found awareness of how these slow, methodical, sequences can leave you feeling stronger and moving better.
START DATE: January 22, 2023
---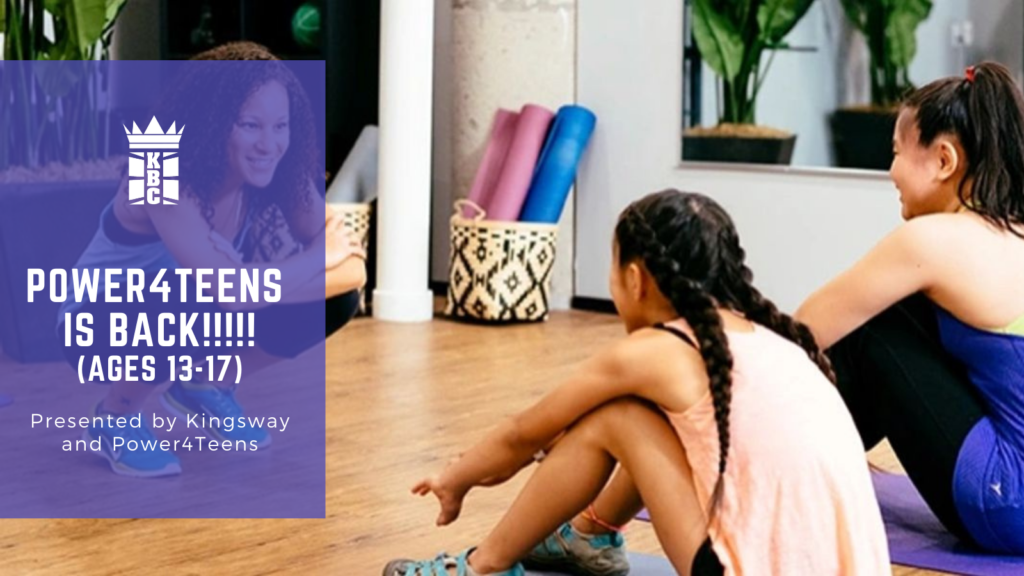 POWER4TEENS WITH SHYANNE
This program focuses on improving the function of both the mind and body to create improved physical fitness and mental positivity. This is a workout with a difference; – as you sweat, condition and build confidence, Shyanne will inspire, motivate, and help you with body image issues as well as create personal positive affirmations to live life more fully. 
New Program Start Date: Wednesday Mar 29, 2023
---
FASCIAL STRETCH Therapy brought to you by our therapist Melissa Karagianis!
Melissa is a skilled facial stretch therapist who can help you alleviate chronic pain, while improving your overall mobility and flexibility. She is very passionate about helping others and you will not regret a session with her.
Appointments Available: Every Thursday & Saturday
---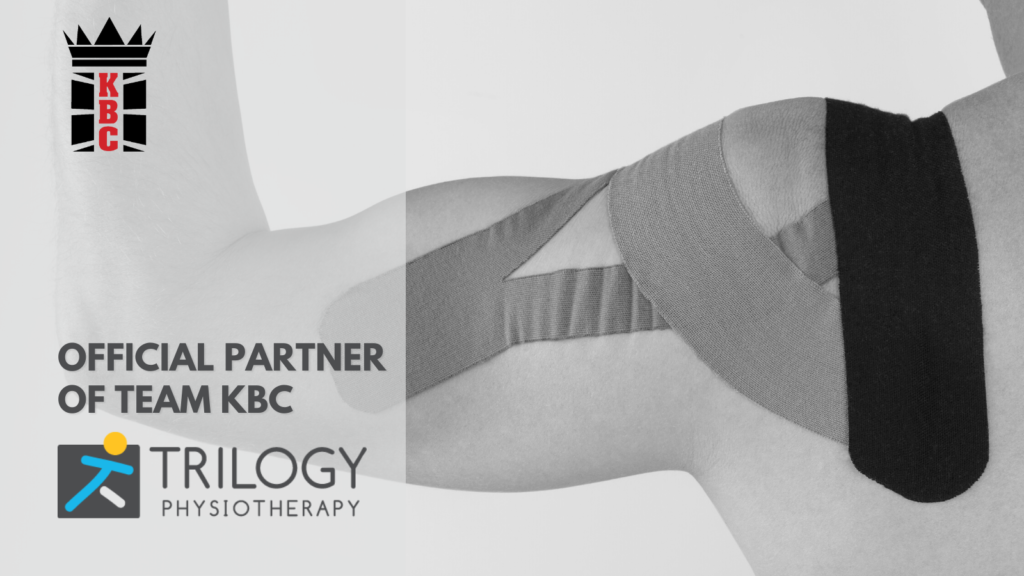 Kingsway Boxing is proud to officially partner with Trilogy Physiotherapy!
The team at Trilogy Physiotherapy are top-notch and experts in their field. Already established in Downtown Toronto, with a second location right here in The Kingsway, Trilogy brings many years of experience and advanced techniques for treating athletes and sports enthusiasts of all kinds.
In September, Trilogy Physiotherapy was nominated as one of the Top 10 physiotherapy clinics in Toronto, and Jason Gallant (clinic founder) as one of the Top 10 physiotherapists.
---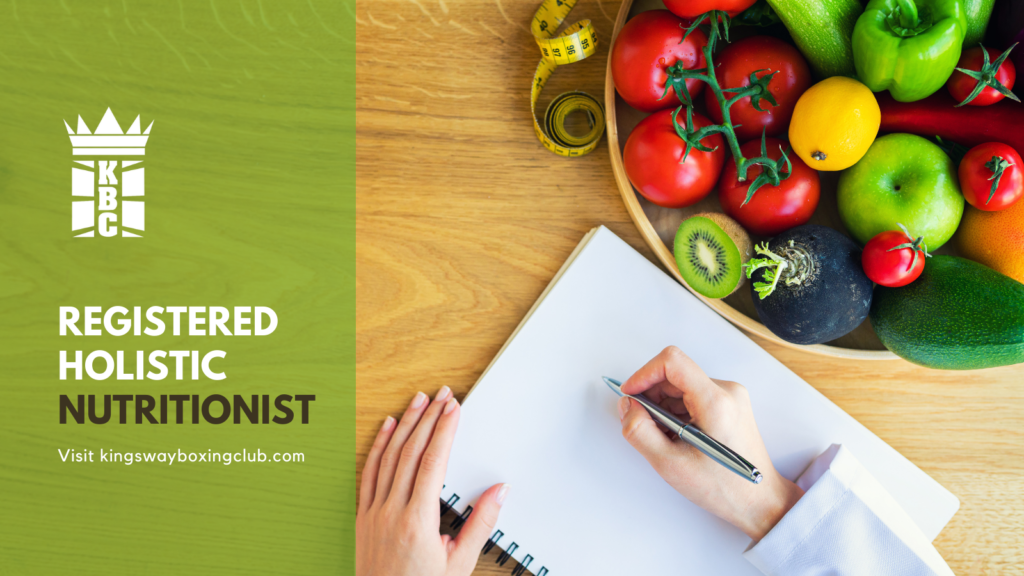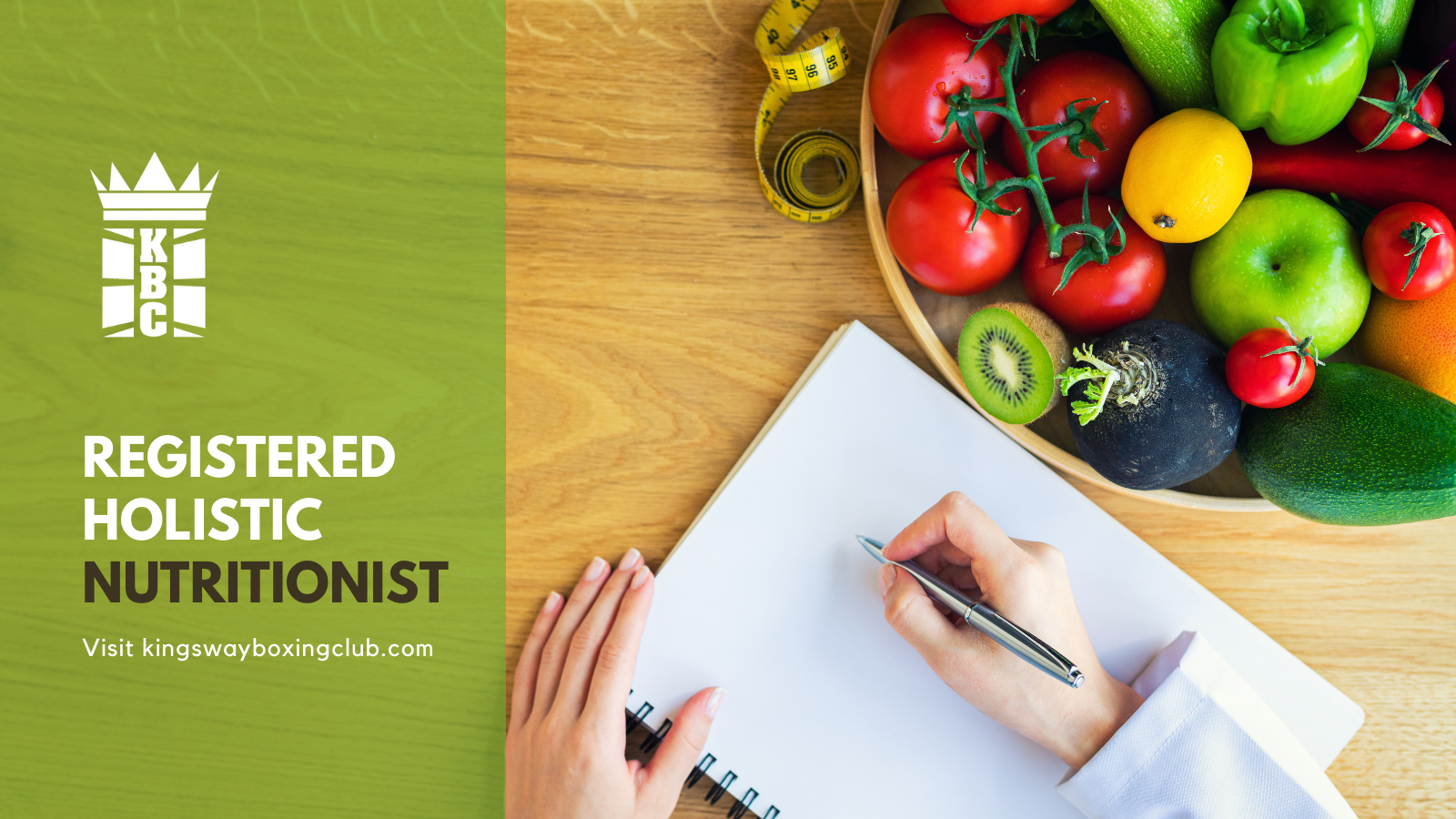 Introducing, Registered Holistic Nutritionist, Clare Hickey
Clare is a Registered Holistic Nutritionist and is in her second year of study to become a Naturopathic Doctor through the Canadian College of Naturopathic Medicine in Toronto.
Her approach to wellness is centred around simplicity and practicality. She aims to empower her clients to have the nutritional science and knowledge necessary to make informed decisions about their health.
📰 KBC NEWS & UPDATES!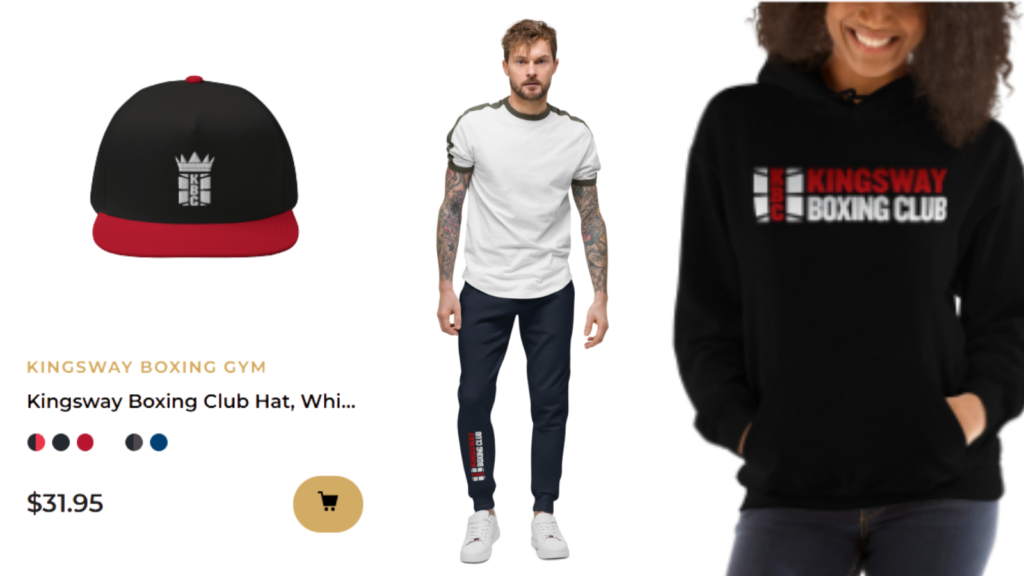 🧢 Kingsway Boxing Apparel
We now have new merch including hats, jogging pants and sweaters! Perfect timing for Christmas!!!
ℹ️ ALL SALES PROFITS ARE USED FOR OUR FIGHT TEAM TO HELP WITH TRAINING, COMPETITION AND COMPETITIVE OPPORTUNITIES.
---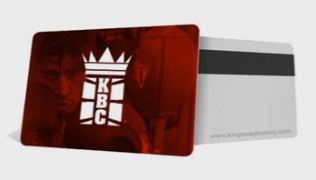 🥊 The Gift Of Boxing
Looking for a late Christmas present or even something special for a Birthday or Anniversary anytime of year? The gift of boxing is perfect for your friends and family! Applicable for any service, this gift is limitless! Our classes and private lessons are appropriate for all ages and fitness levels!
---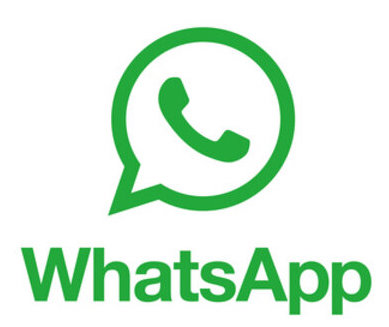 Don't miss an important update!
We use this closed group is to keep KBC Members and Amateur Boxers updated with important information
---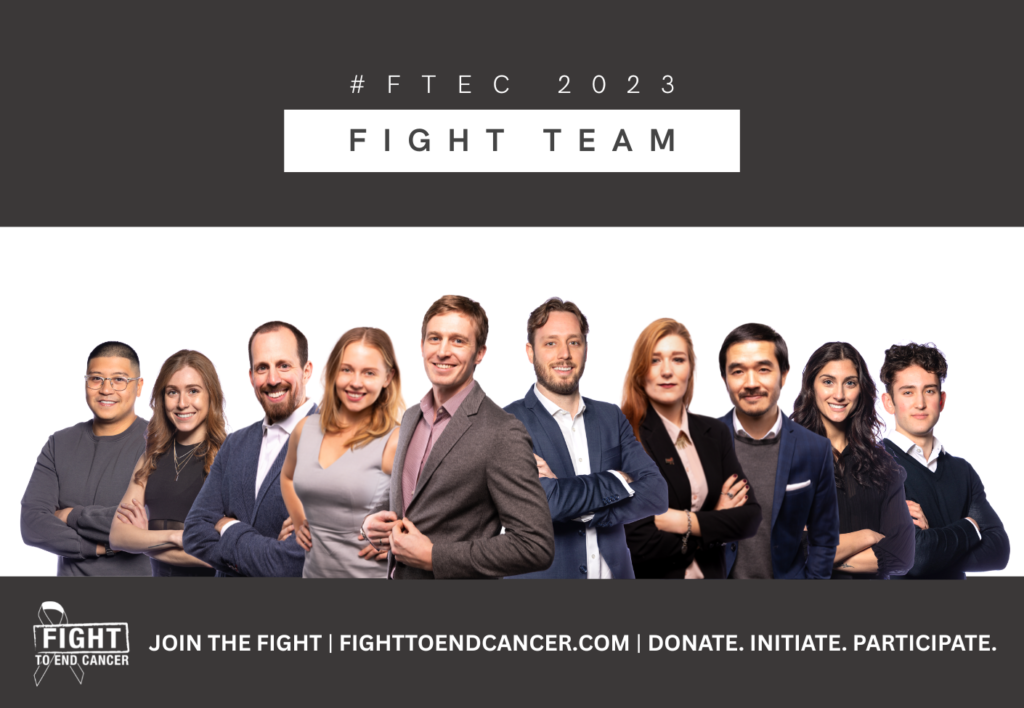 Introducing The 2023 Fight To End Cancer Fighters
After waiting four long years, the 2023 team is ready to Fight To End Cancer in support of The Princess Margaret Cancer Foundation.
The Fight To End Cancer 2023 (FTEC2023) Fight Team is composed of five fighters from our original 2020 team, alongside the five new recruits stepping up for our May 27th Charity Boxing Gala. The team will be committing to over 6 months of intensive physical training and raising thousands of dollars for cancer research, all while balancing their regular commitments to work and family.
---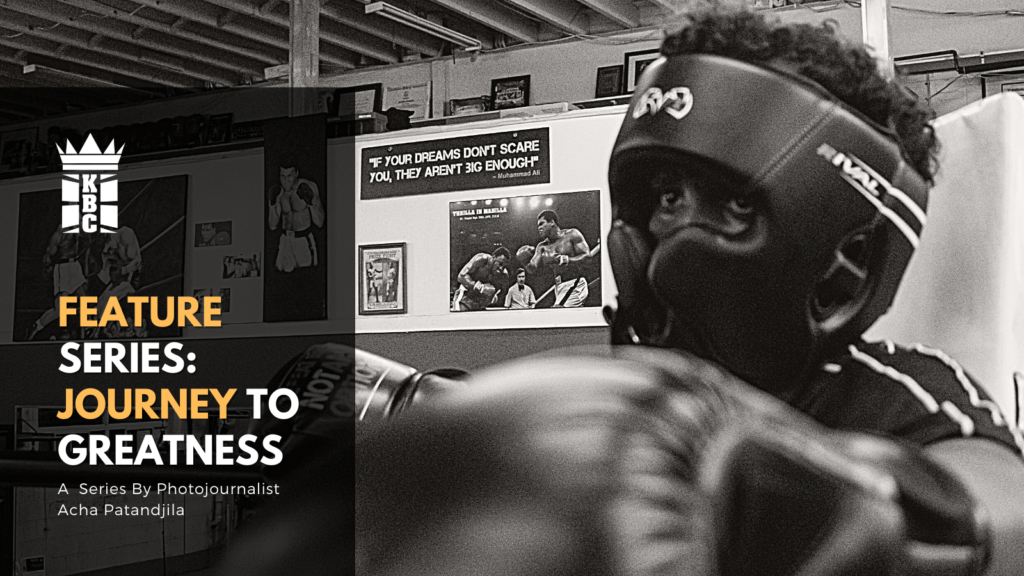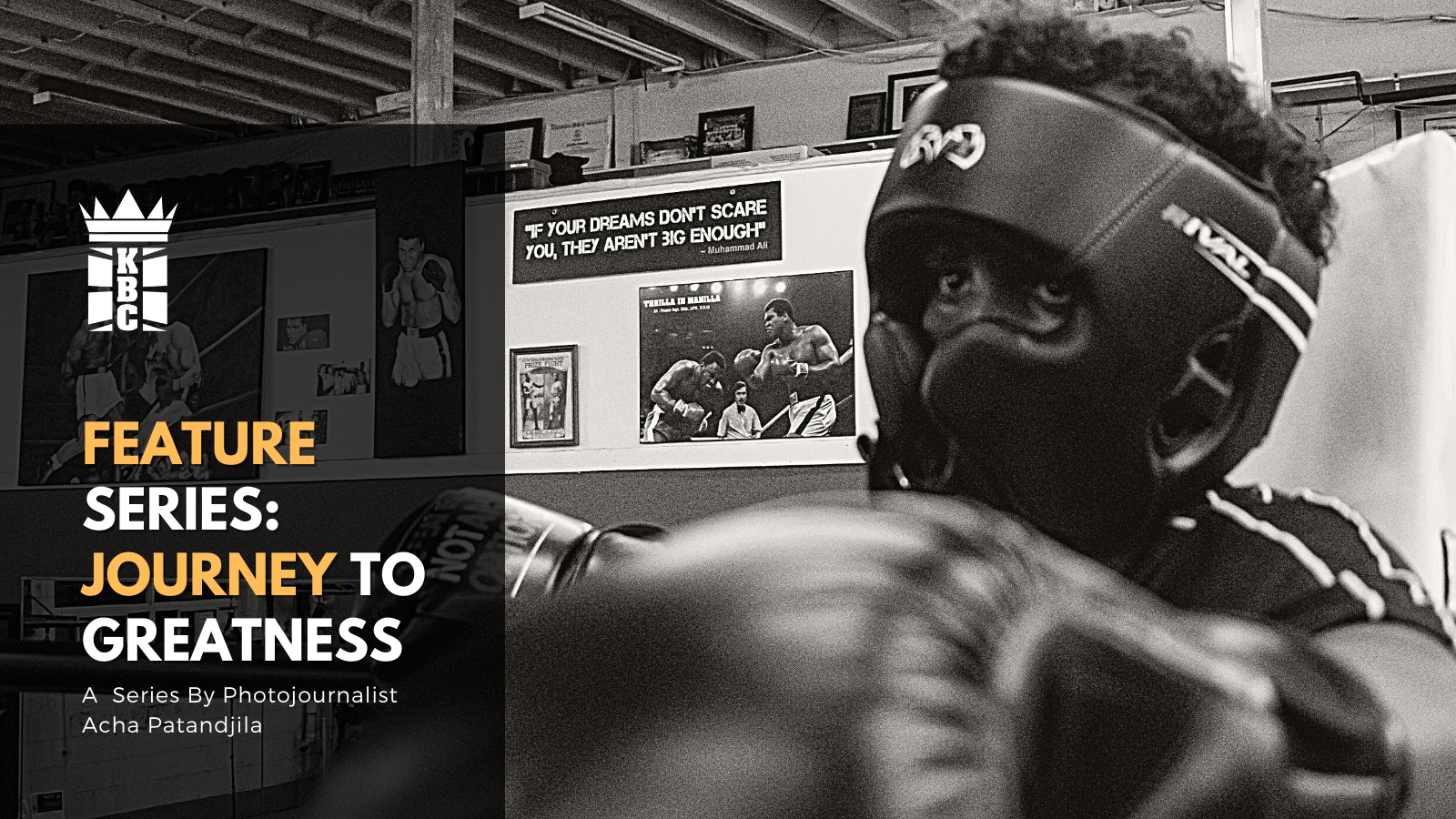 Kingsway Boxing is honoured to welcome photojournalist, Acha Patandjila, who will be spending the next few months with KBC documenting the journey of our youth boxing team as they prepare for competition
Life is a journey, for some, it's long, for others it's short and for me, it's been about wandering. Born in South Africa, raised in Uganda, lived in Rwanda, originally from the Democratic Republic of Congo, and guess who's in Toronto? Me! My name is Acha, I'm a roaming storm, I hear, but I am not here to talk about myself, my role is to take you down this new journey to greatness by the Kingsway Boxing Club juniors and you are going to have one bumpy, fun ride!
---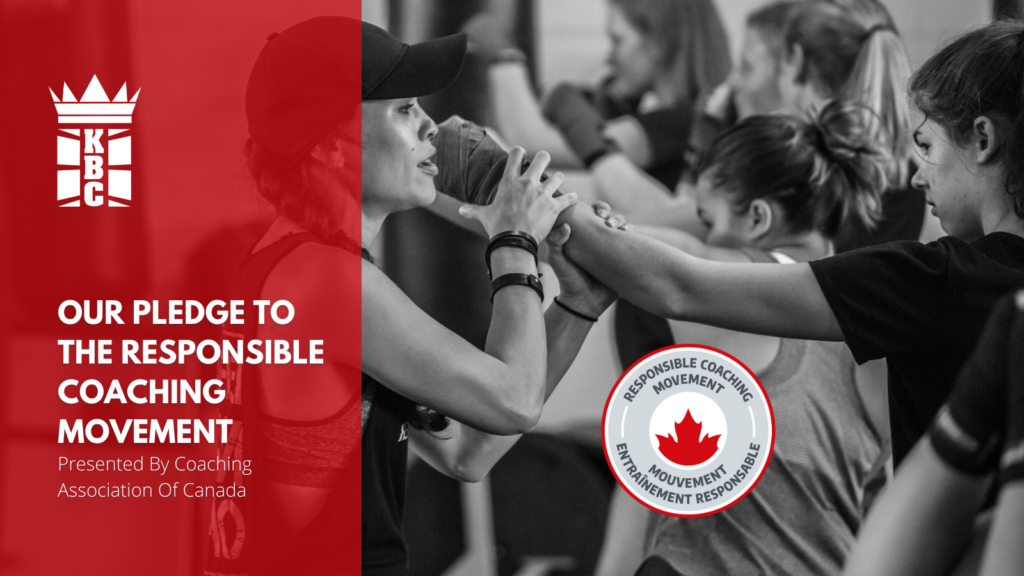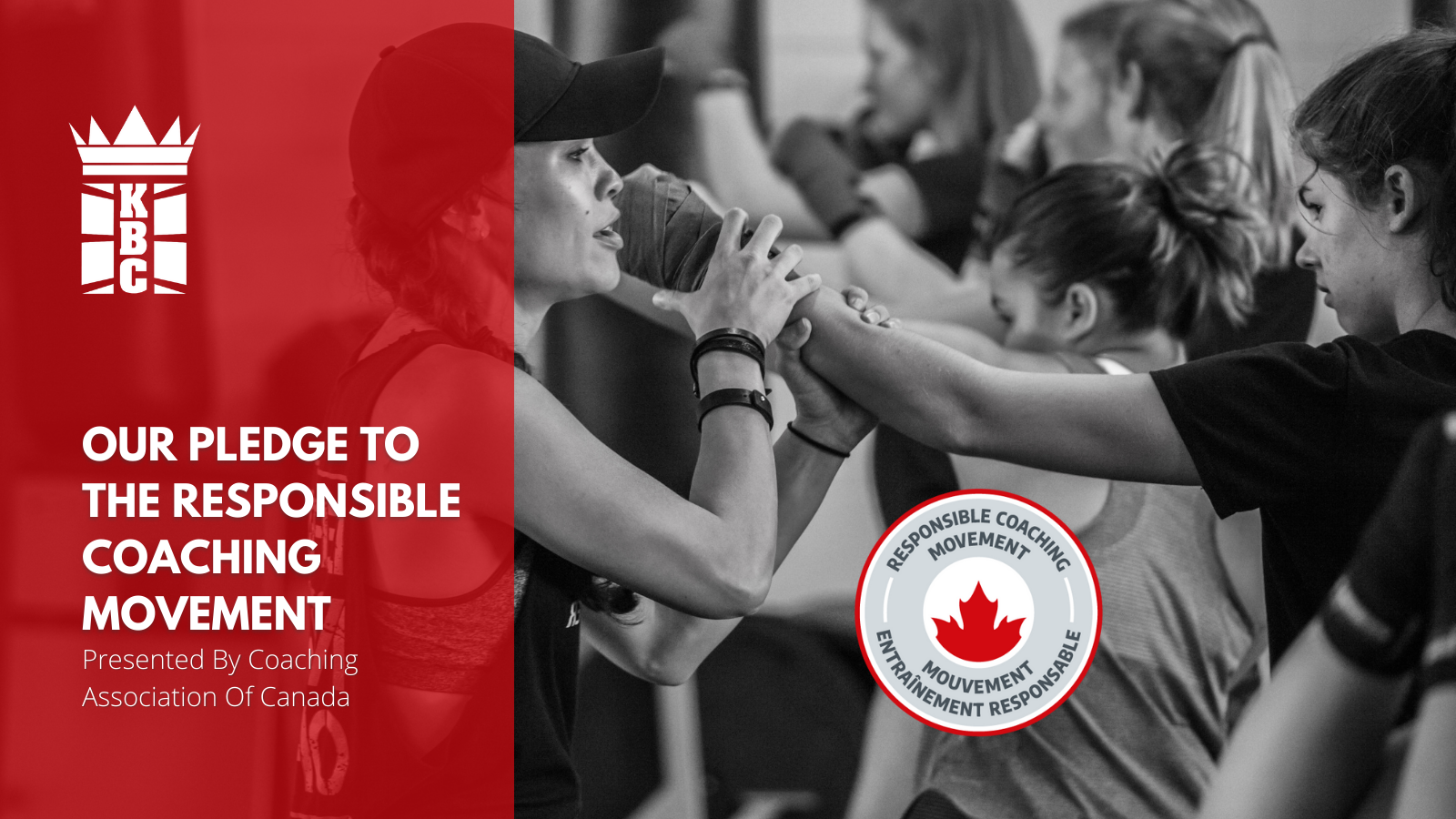 Kingsway Boxing Club has entered the list of Responsible Coaching Movement Champions Recognized By The Coaching Association Of Canada.
At Kingsway Boxing Club, we are committed to maintaining the standards of ethics, safety and respect in the sport of Boxing, for all our athletes and coaches. 💪
---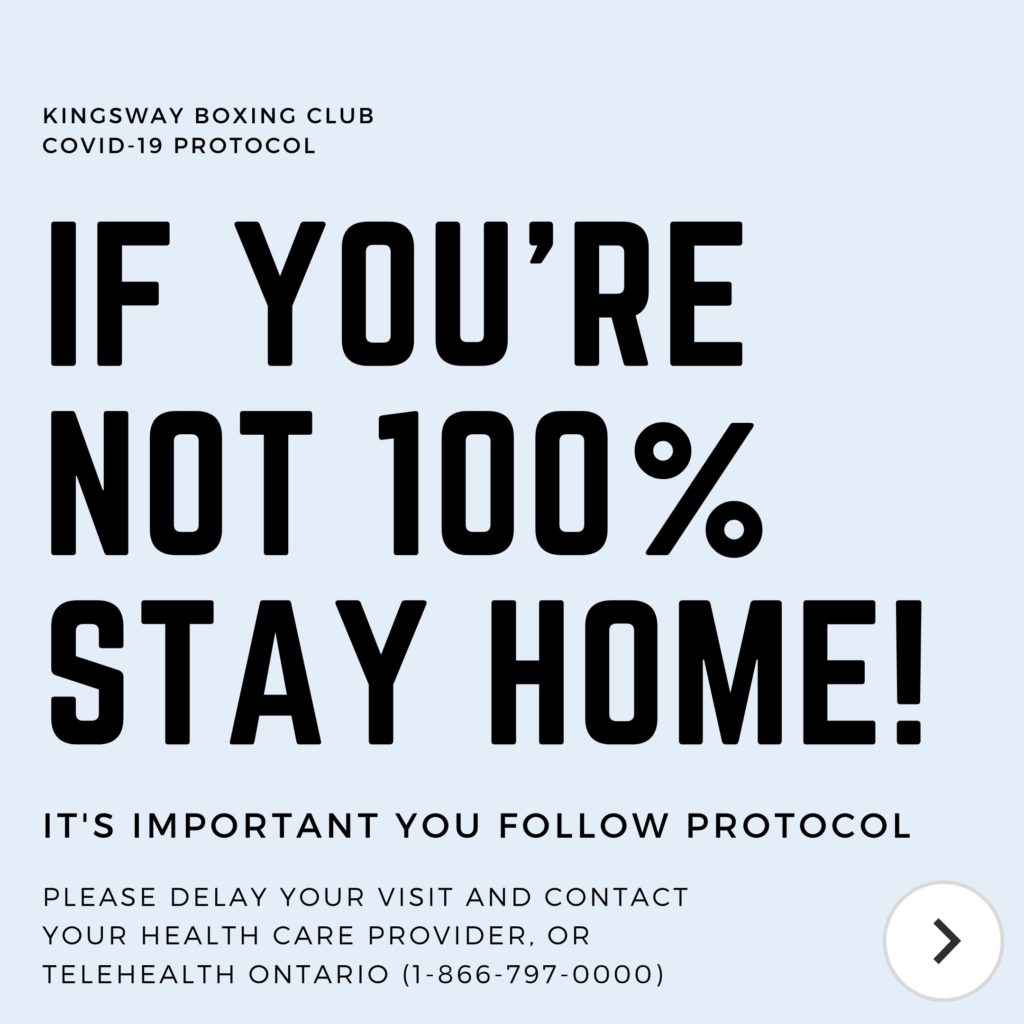 The Kingsway Boxing Family is so happy to be back to life as we knew it!
As we build routines, return to work and kids go back to school, it's important to continue keeping our community safe! Please be aware of any possible symptoms and contact us if you're unsure.
Our staff, trainers and coaches will be following strict protocols limiting contact and ensuring the safety of our clients. We ask that our clients also do not attend any classes unless they are feeling 100%.
Thank you for your support!
---


🥊 1 Week of Unlimited Virtual Classes
🥊 5-Class Starter Package
🥊 3 TKO Private Training Package