Power4Teens Is BACK! Limited Spots Available!
Posted on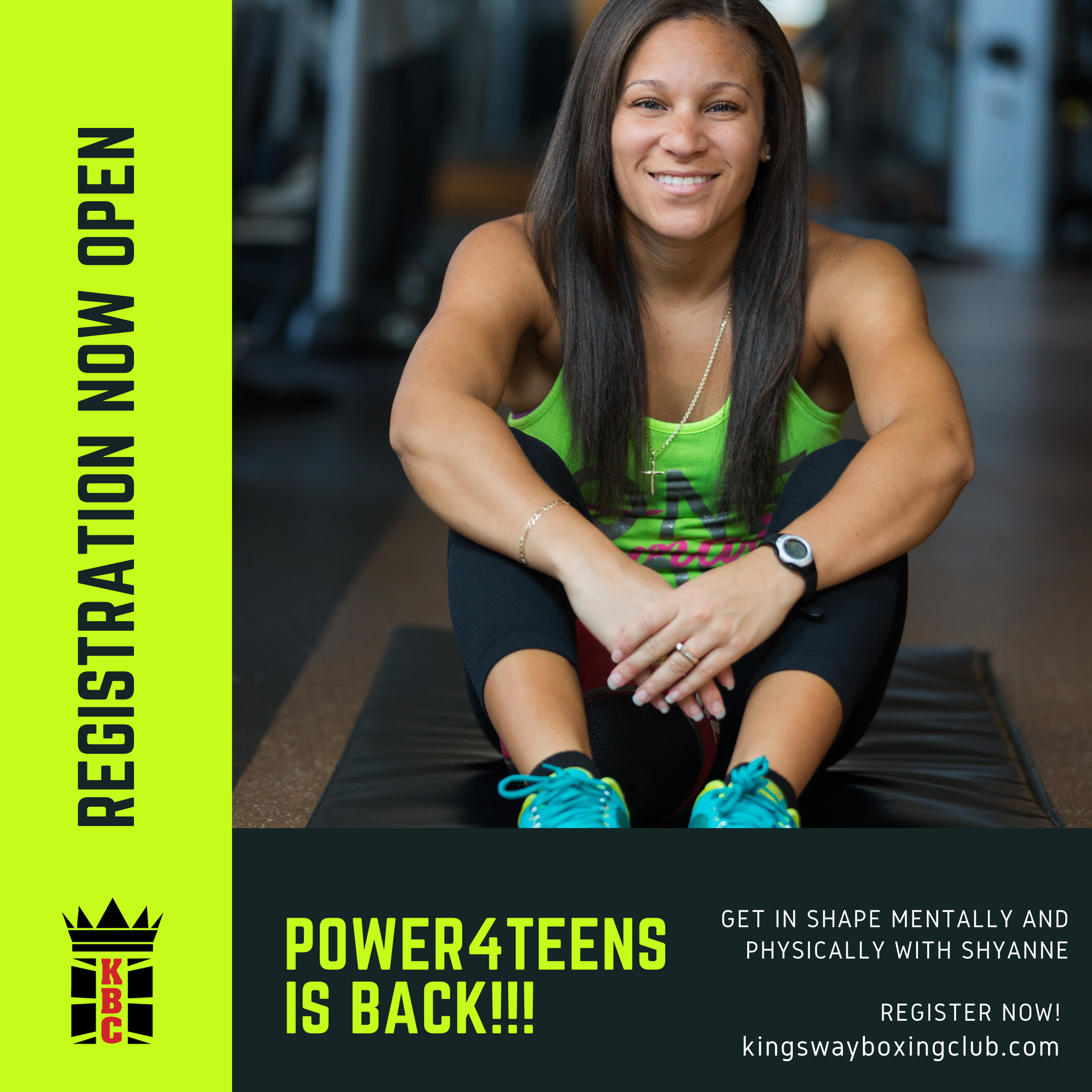 ---
Power4Teens Is BACK! Limited Spots Available!
---
Power4Teens Conditioning Program for Girls, is brought to you by our fitness guru Shyanne McPherson at our High Performance Studios (3046 Bloor Street West).
This program focuses on improving the function of both the mind and body to create improved physical fitness and mental positivity. This is a workout with a difference; – as you sweat, condition and build confidence, Shyanne will inspire, motivate, and help you with body image issues as well as create personal positive affirmations to live life more fully.
Important Notes:
Program is suitable for ages 13-17, if you are looking for a Tween Program, please let us know and we'll explore starting a younger program.
This is a fitness-based program (not boxing), if you are interested in our boxing programs please view: Girls Teen Boxing

We keep class sizes small so space is limited – Register NOW!
---
PROGRAM DATES AND INFORMATION
---
[FALL] POWER4TEENS PROGRAM
Program Start Date: Wednesday, September 9, 2020
Every Wednesday: 4:00 pm – 4:45 pm
Course Duration: 6 Week Program | Sept 9 – Oct. 14, 2020
Location: High-Performance Studios | 3046 Bloor St. W.
Program Cost: This program is in session, please Contact Us if you are interested in prorated options.
[WINTER] POWER4TEENS PROGRAM
Program Start Date: Wednesday, October 28, 2020
Every Wednesday: 4:00 pm – 4:45 pm
Course Duration: 8 Week Program | October 28 – December 16
Location: High-Performance Studios | 3046 Bloor St. W.
Program Cost: $240.00 Regular Cost | Early Bird Rate: $220.00 Must Register 2 weeks prior to the course start date to be eligible for Early Bird Rates.
---
About Shyanne McPherson
Shyanne has always been intrigued by the world of fitness. With over 10 years' experience as a Personal Trainer and Fitness Instructor, she credits the fitness industry for paving her life's journey. Shyanne lives and breathes fitness and says her passion lies far beyond simple exercise. Fitness is about your mind, body and soul which is exactly what she will challenge. Owner of Power4Teens has allowed her two passions to come together, working with youth and workin' their butts!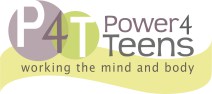 Power4Teens is about building self acceptance, confidence and empowering youth (age 8-17). It is about learning from and understanding this amazing generation and gifting this to parents and beyond. We want to share the success of all generations so we can relate to each other, understand, grow and be empowered. We want to learn from each other and teach kids and adults how to feel BeyouTiful. More About Power4Teens
"People often say that 'beauty is in the eye of the beholder,' and I say that the most liberating thing about beauty is realizing that you are the beholder."-Salma Hayek
---
PLEASE READ COVID PROTOCOLS
Here are a few things you should know before we get started:
COVID-19 PROTOCOLS
Line up outside KBC High Performance Studio along Bloor St. Spaces indicated on the sidewalk. Arrive no earlier than 5 minutes before the session starts (6:00).
Wear a mask when we first meet at KBC High Performance Studio. You may take it off once you've been placed in your workout section and you begin your physical activity.
You will be required to sanitize your hands upon location entry before we start the session.
Maintain your 6' separation when training unless you are with the same family or bubble group. Keep your masks handy in case you need to move outside of your allotted space or use the washroom facilities.
If you cannot make the session, please give a minimum of 24 hours' notice in advance. This is important for contact tracing.
Please read full protocols: KBC COVID Protocols.
WHAT TO BRING
Account Login: Ensure your information is updated so we can communicate any updates
Come dressed and ready to train, including your workout shoes. Change rooms are off limits due to COVID Protocols. If it's a rainy day outside, please ensure you wipe your feet throughly
Bring a full water bottle
Avoid bringing large bags. But we know you may be coming from school, so we will have cubbies!
WHAT TO EXPECT IN CLASS
No equipment is necessary. We will provide anything needed for the workout. On nice days, we may run/walk around the Kingsway/Sunnylea/Islington neighbourhoods with stops for strength training.
---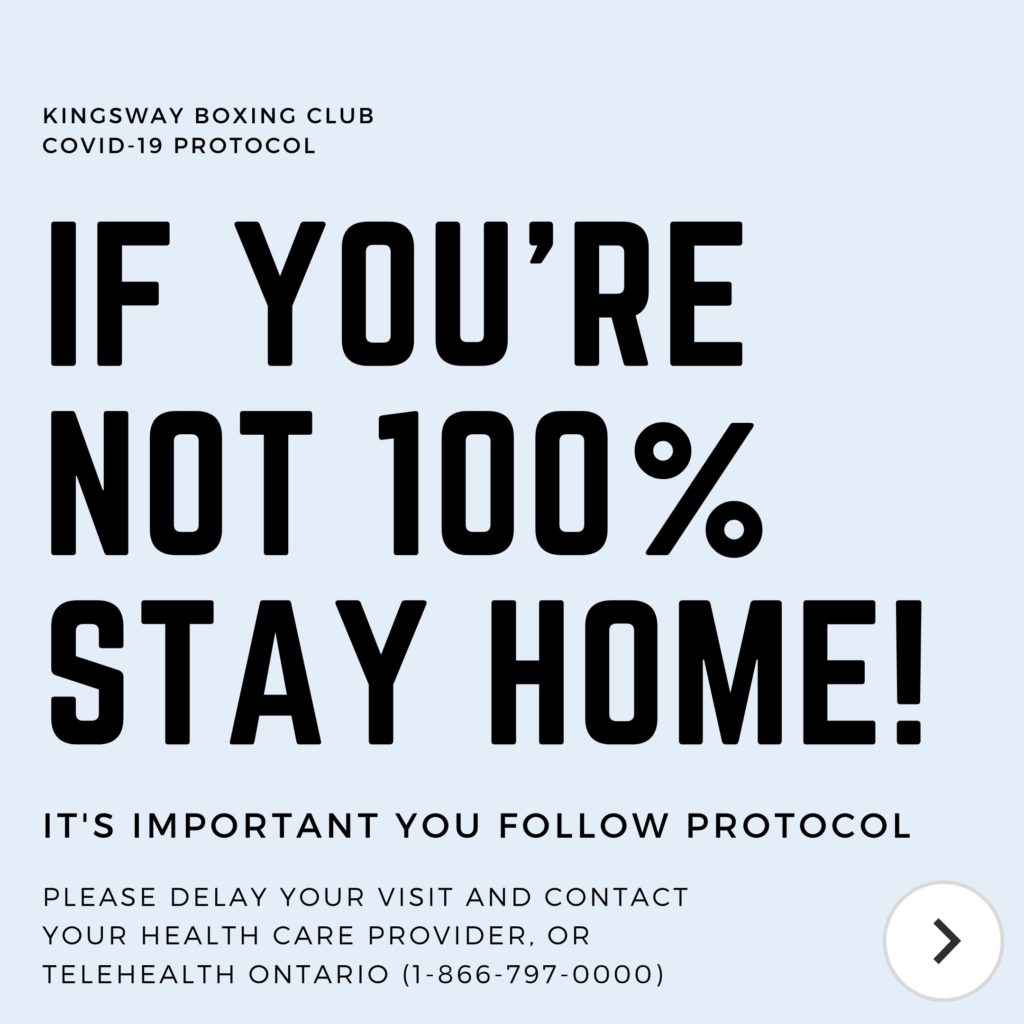 The Kingsway Boxing Family has been back to training since June. As we build routines, return to work and kids go back to school, it's important to continue keeping our community safe! Please be aware of any possible symptoms and contact us if you're unsure.
Our staff, trainers and coaches will be following strict protocols limiting contact and ensuring the safety of our clients. In addition to cleaning in between clients and classes, a deep clean and sanitization of all locations are conducted at the beginning and end of each day.
Thank you for your support!
---
[ARCHIVE] ALREADY REGISTERED? KEEP UPDATED WITH CORRESPONDENCE BELOW:
Program Update | Shyanne McPherson
Oct. 14/2020
Good morning everyone,
I have a mild sore throat due to allergies but to be on the safe side I will be cancelling today's Teen Fitness class. Sorry for the inconvenience, I'd rather be safe than sorry.
Our make up class will be next Wednesday October 21st.
Our NEW fall session starts October 28th. Spaces are still limited. Click the link below to register and reserve your spot!
Text messages have also been sent to your teen. See you all next week!
Best,
---
Programs Update | Shyanne McPherson
Oct. 13/2020
Hi Power4Teens,
Hope you all had a great long weekend.
We are contacting you all to clarify next steps following the announcement of the "Modified Phase 2" in Toronto, Ottawa and Peel Region.
This announcement directly affects ALL Kingsway Boxing Members and Programs, however as a Licensed Club of Boxing Ontario, we WILL remain open until further notice. Read Official Boxing Ontario Statement
Please note the following steps that MUST be taken Before your next visit:
STEP 1 – Register For Boxing Ontario Recreational License ($25.00 Annually): (MANDATORY PHASE 1 & 2) This License will allow access to our facilities throughout Phase 2 and ensures all members are covered under the Kingsway Boxing Club & Boxing Ontario insurance.
Important Note: 2020 licenses are valid until Dec. 31 2020. Competitive Boxers holding their Boxing Ontario Competitive License do not require the Recreational License.
Part A: REGISTER NOW – ALL Returning clients require this license. *Note that Competitive Boxers holding their Boxing Ontario Competitive License do not require the Recreational License. This License ensures the member is covered under the Kingsway Boxing Club insurance.
Part B: COMPLETE FORM (attached) – Please complete the form and send to jennifer@kingswayboxingclub.com (use CamScanner for smartphones)
STEP 2 – Complete KBC Screening Tool BEFORE Every Visit: Complete Now & Save Link For Easy Access
STEP 3 – IF YOU PREFER TO STAY HOME AND WAIT UNTIL WE ARE NO LONGER IN A "MODIFIED PHASE 2". BEFORE DOING STEP 1 & 2 PLEASE CALL JENNIFER OR SHYANNE DIRECTLY.
If you have any questions and/or concerns regarding this, please feel free to contact me directly.
Best,
---
Program Update | Shyanne McPherson
Oct. 7/2020
Hi everyone!
If the weather continues to hold up today, we will be heading to Tom Riley park for Zumba!
If the girls can stay about 10-15 minutes later today to get a full Zumba class in that would be great! If not, please let me know and we will be sure to be back before 5pm.
Best,
---
Program Update | Shyanne McPherson
Sept. 28/2020
Hi Power4Teens Parents,
Hope you are well.
Last week, we did Zumba in the park which was a great success and was voted to do it again this week. If the weather holds up, we will meet outside of the High Performance studio until 4:05pm and will walk over (as our warm up) to Tom Riley Park. The girls wanted to do a longer workout once they realized the time to walk there and back. I wanted to ask if everyone was okay if our program went to 5:15pm for this week? If this does not work for you, please let me know at your earliest convenience.
If your daughter is running late, please tell her to text me so we can wait for her at the studio!
Rain date: October 7th 2020.
Thanks everyone, see you Wednesday!
---