Introducing, Registered Holistic Nutritionist, Clare Hickey
Posted on
As Kingsway Boxing Club returns to in-person operations, we would like to introduce you to our newest KBC Team member, Registered Holistic Nutritionist, Clare Hickey.
Clare is a Registered Holistic Nutritionist and is in her second year of study to become a Naturopathic Doctor through the Canadian College of Naturopathic Medicine in Toronto.
Her approach to wellness is centred around simplicity and practicality. She aims to empower her clients to have the nutritional science and knowledge necessary to make informed decisions about their health.
---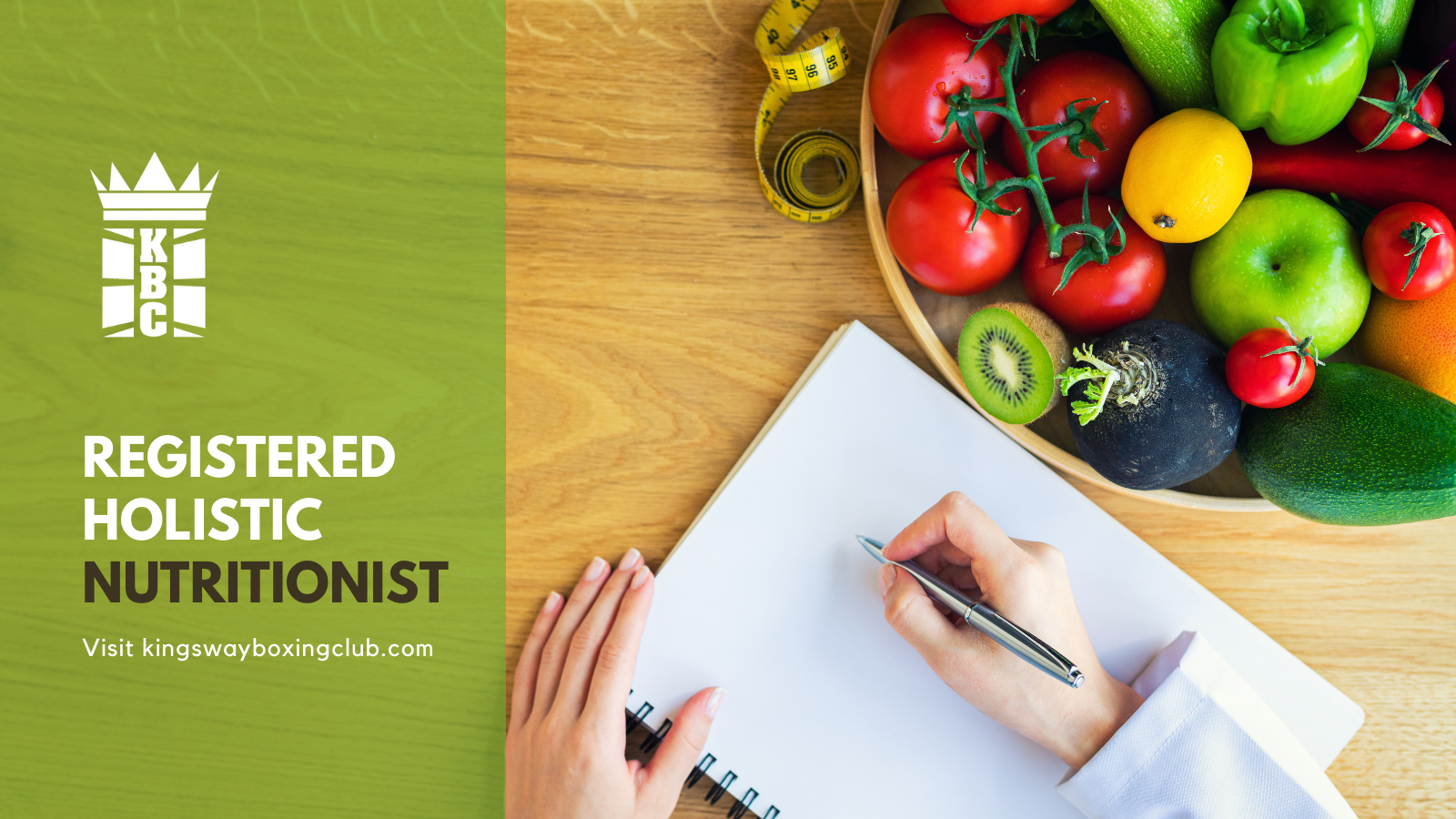 Holistic nutrition is a well-rounded natural approach to ensuring our bodies have everything they need to function, not only properly, but optimally. Our program works as a catalyst for individuals to learn the best way to not only fuel their own bodies, but also to heal themselves, and create lifestyle shifts to bring about an optimal way of moving through the world.
Our programs are highly individualized based on our belief that no diet is appropriate for everyone. With keeping your unique biochemistry in mind, we tailor a specific plan for you that is based on your eating and lifestyle habits. This means, that while we focus on the health supporting aspects of your plan (detoxification, food intolerances, acid-alkaline balance, food combining), we also take into consideration your likes and dislikes, daily schedule, stress level, etc.
Benefits Of Our Holistic Nutrition Program:
weight management
gut health and bloating
cleanses
meal planning
fatigue
intuitive eating
whole-food recipes
clean eating
Appointments Available Monthly | $150 for Initial Appointment and $90 for Follow-ups
*Note that Clare will be taking appointments once a month as of now
---