— Defeat Is Not An Option —
About Kingsway Boxing
Schedule Updates
NEW LOCATION NOW

OPEN

!

Our new High Performance Studios are located at 3046 Bloor Street West in Toronto. From sports specific training to personalized physical therapy, this facility will help you accomplish all of  your individual goals.
View Schedules & Information

SAT. MAY 19, 2018 – MONDAY MAY. 21, 2018

All locations CLOSED
Classes resume on TUES. MAY. 22, 2018

SAT. JUN 30, 2018 – MONDAY JULY. 2, 2018

All locations CLOSED
Classes resume on TUES. JULY 3, 2018

SAT. AUG. 4, 2018 – MONDAY AUG. 6, 2018

All locations CLOSED
Classes resume on TUES. AUG 7, 2018

SAT. SEPT. 1, 2018 – MONDAY SEPT. 3, 2018

All locations CLOSED
Classes resume on TUES. SEPT. 4, 2018

SAT. OCT. 6, 2018 – MONDAY OCT. 8, 2018

All locations CLOSED
Classes resume on TUES. OCT. 9, 2018
Kingsway Boxing Club is located in the west end of Toronto, Canada. We operate out of two locations; The High Performance Studios at Royal York Rd. and Bloor St. West, and The Boxing Gym Facility just north of the Gardiner at Islington. Having the two separate locations allows for a wide range of people, with varying interests to accomplish any goal. Kingsway successfully runs competitive boxing programs out of the Boxing Gym, while hosting a variety of fitness, recreational and high performance athletic programs out of both locations.
Boxing is undeniably one of the top mentally, and physically challenging sports. Many athletes, businesses and recreational sport enthusiasts use the sport as a cross training tool. It is a great sport to get into supreme shape, it is also a challenging, but amazing sport to take to the next level of competition.
With programs for all ages and fitness levels, theres no reason to wait! Get in to the gym today… You'll never turn back!
Upcoming Events & Program Registrations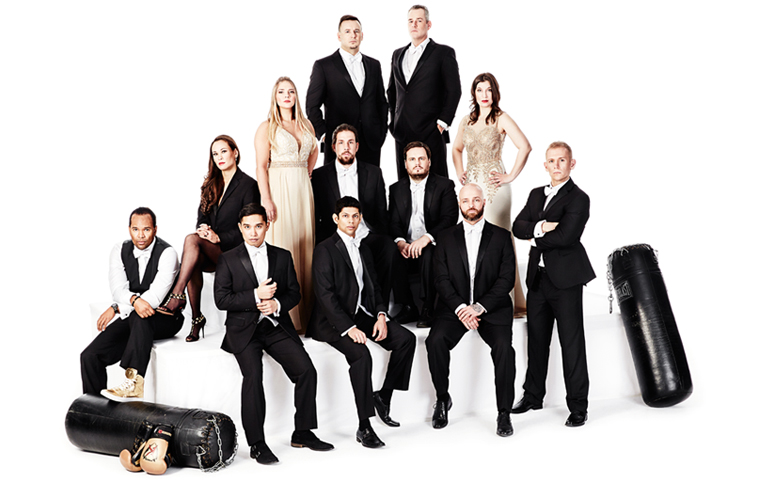 Fight To End Cancer
Founded in 2011, the Fight To End Cancer has raised over $850,000.00, in support of cancer research, with proceeds going directly to the Princess Margaret Cancer Foundation. We are always looking for heroes willing to step into the ring to fight for something so meaningful!