Proudly Introducing Thai Kickboxing By Jacqueline Walters
Posted on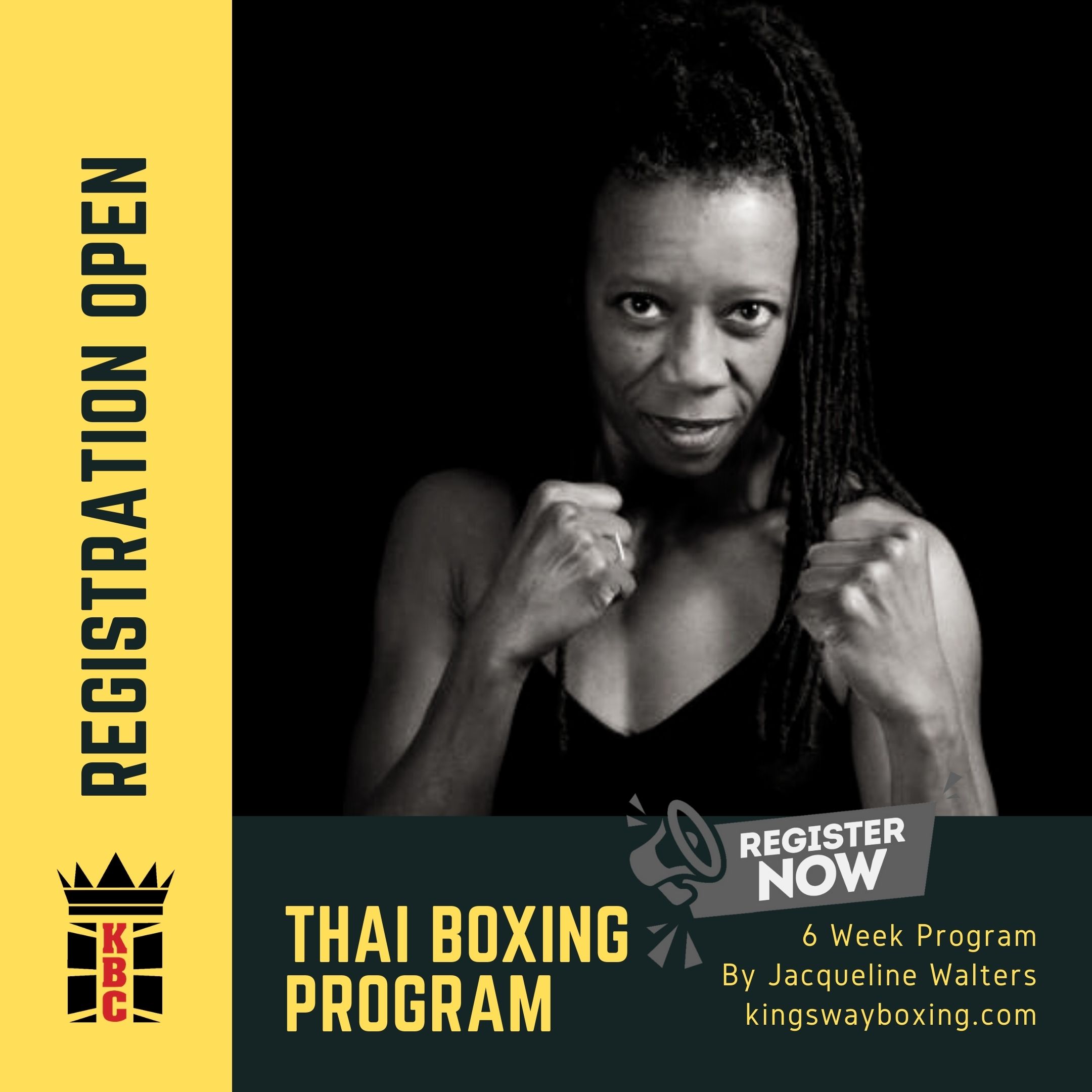 ---
Proudly Introducing Thai Kickboxing By Jacqueline Walters
---
These classes are conducted at our fully renovated High Performance Studios, incorporating strengthening, conditioning and the fundamentals of Kickboxing!
Learn the Art of 8 Limbs in this 6-week Kickboxing class. Heighten your cardio, improve your strength, and learn how to introduce elbows, knees and feet into your combative arsenal. Body-weight strength training accompanies Kickboxing skills development. Suitable for all levels.
---
THAI KICKBOXING PROGRAM INFORMATION
Program Start Date: Wednesday September 9, 2020
Every Wednesday: 6:00 pm – 6:45 pm
Course Duration: 6 Week Program | Sept 9 – Oct. 14, 2020
Location: High-Performance Studios | 3046 Bloor St. W.
Program Cost: $190.00 Regular Cost | Early Bird Rate: $165.00 Must Register 2 weeks prior to the course start date to be eligible for Early Bird Rates.
---
About Jacqueline Walters
Jacqueline Walters is a 4-time Canadian Kickboxing Champion in the 60kg, K1 Division, representing Canada at the World Championships in 2009 and 2011. Having trained and/or competed in Thailand, Europe, Africa, North and South America, Jacqueline is now Canada's only A-Level, internationally-sanctioned Kickboxing Ring Referee with the World Association of Kickboxing Organizations (WAKO). She is also a Chief Official with WAKO Canada, a Kickboxing coach and instructor. As an ACE-certified Personal trainer, Jacqueline continues to train clients individually and in group settings. Her love of the sport, and fitness in general is what inspires her to help others stay healthy through recreational and/or competitive sport.