Kingsway Boxing Club's Commitment To The Responsible Coaching Movement (RCM)
Posted on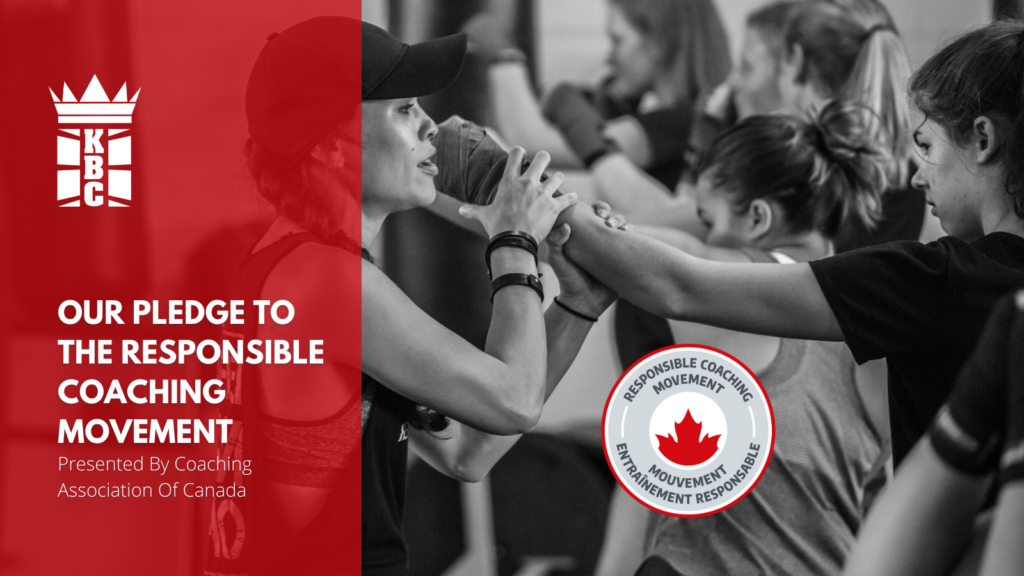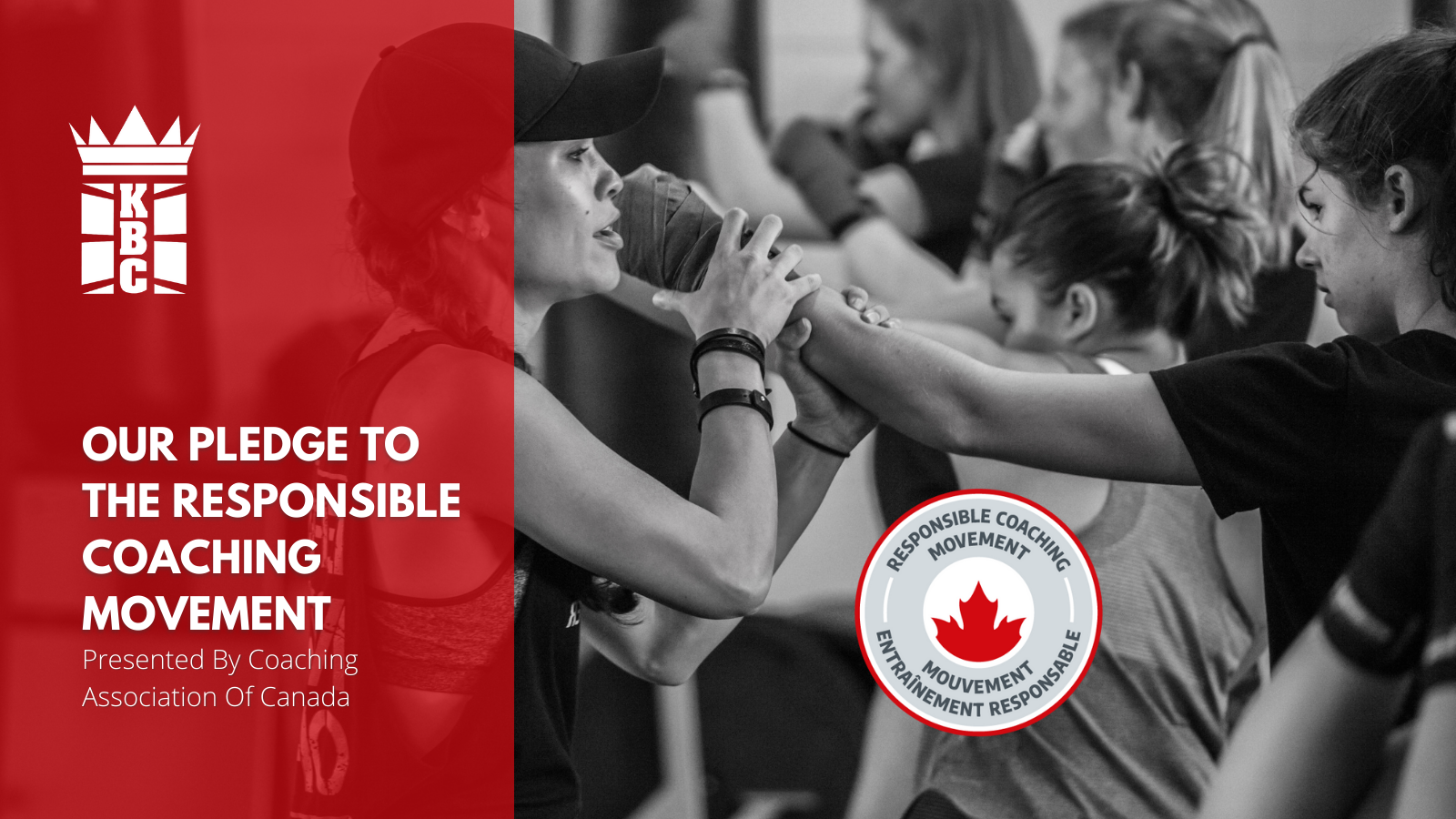 Kingsway Boxing Club has entered the list of Responsible Coaching Movement Champions Recognized By The Coaching Association Of Canada.
At Kingsway Boxing Club, we are committed to maintaining the standards of ethics, safety and respect in the sport of Boxing, for all our athletes and coaches. 💪
By adhering to the Responsible Coaching Movement (RCM), we pledge to work hard everyday to ensure that the Boxing culture at our gym is safe and aligns with the ethics' model.
To guide sport organizations with resources to embedding safe sport practices, the Coaching Association of Canada has developed a RCM Checklist that includes resources, templates and useful links.
OUR PLEDGE…
🥊 Kingsway Boxing Club believes in providing everyone with equal opportunity, no matter the fitness level, background, age or size.
🥊 We will work to maintain the high standard of safety and ethics across all of our programs and ensure that the Boxing culture here is as welcoming and safe as possible!
🥊 We will encourage open dialogue between our athletes, coaches and community to ensure we are always improving building stronger and safer interactions.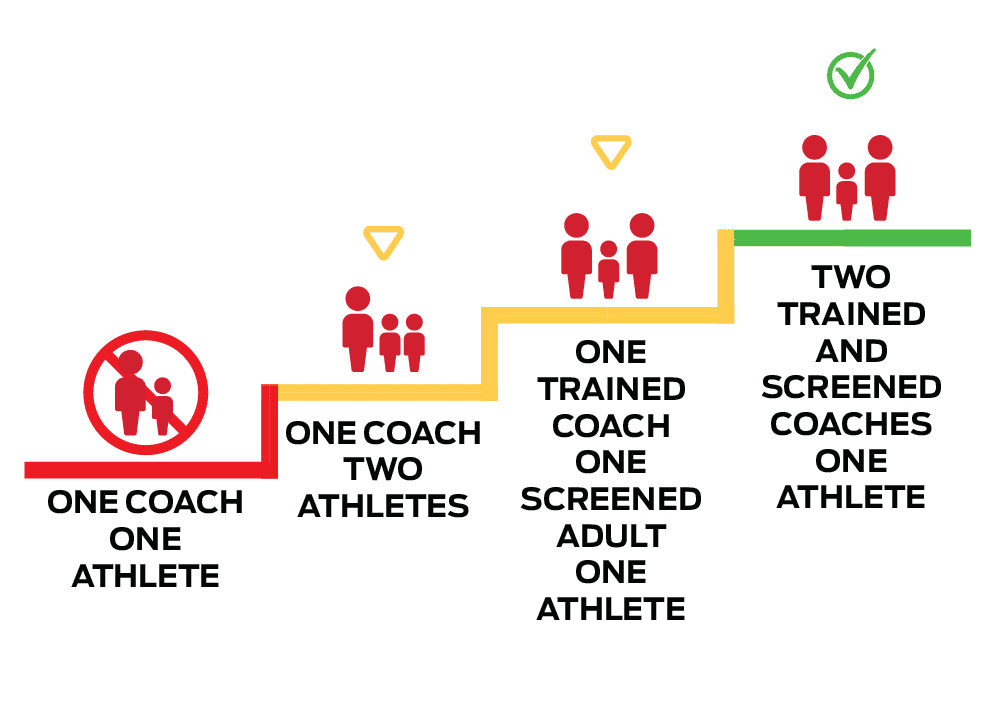 👊 👊 Engaging In The Rule of Two
The goal of the Rule of Two is to ensure all interactions and communications are open, observable and justifiable. Its purpose is to protect participants (especially minors) and coaches in potentially vulnerable situations by ensuring more than one adult is present. There may be exceptions for emergency situations.
Good implementation practices
Never allow the coach to be alone and out of sight with a participant without another screened coach or screened adult (parent or volunteer) present
Allow training environment to be open to observation
When a participant rides in a coach's vehicle, ensure that another adult is present
Consider the gender of the participant(s) when selecting the screened coaches and volunteers who are present
Eliminate one-to-one electronic messaging, and ensure that all communications are sent to the group or include parents
For more information, visit coach.ca/responsiblecoaching
Kingsway Boxing Club's Acceptance of the UCCMS
The Universal Code of Conduct to Prevent and Address Maltreatment in Sport (UCCMS) is a cornerstone in ensuring all stakeholders commit to safety in sport. The universal code of conduct applies to all participants, administrators, athletes, coaches and officials who work within the national sports system in Canada. The universal code of conduct is meant to achieve a safe and welcoming environment for all participants.
Failure To Report
You have a duty to report that is mandated by law. (Requirements vary depending on provincial or territorial legislation.) An adult participant who fails to report actual or suspected maltreatment or neglect of any kind involving a minor participant will be subject to disciplinary action under the UCCMS.
Child Protection Legislation
If there is an instance of child abuse and neglect, who is responsible for reporting this? Much like creating a safe sport environment, we all have a responsibility to report these instances. In fact, everyone has a legal duty to report these types of acts under Canadian child welfare laws. Adults are obliged to report child maltreatment if there is knowledge or suspicion that it is occurring. This is called the duty to report.
Step 1
If you know of or suspect a child is being abused or neglected, you have a legal obligation to report it.
Step 2
Write down what you have seen, heard or been told and by whom. Record your observations and any actions you took.
Step 3
Act quickly. (Do not wait for days or weeks.) You must report this maltreatment to:
Local police
Local child welfare services (e.g., Children's Aid Society or child and family service agencies)

You can submit an online report of maltreatment to the Canadian Centre for Child Protection as well
However, even if you make a report to it, you must also contact local authorities

Provincial or territorial social service ministries or departments
📞 RESOURCES
Canadian Sport Helpline: 1-888-83SPORT(77678) or abuse-free-sport.ca/
The Canadian Sport Help Line is available to provide you with advice, guidance and resources on how to proceed/intervene appropriately in the circumstances.
Canadian Centre for Child Protection: protectchildren.ca/
If you have concerns about a child, or if you are a victim (survivor) or a family member of a victim, you may contact the Canadian Centre for Child Protection for information or support.
Kids Help Phone: 1-800-688-6868
Kids Help Phone is Canada's only 24/7 national service offering professional counselling, information, referrals and volunteer-led text-based support for young people. Kids Help Phone's free, anonymous services are available in both English and French.
First Nations and Inuit Hope for Wellness: 1-855-242-3310 or hopeforwellness.ca/
A helpline dedicated to supporting First Nations and Inuit Peoples. Service is available in Cree, Ojibway, Inuktitut, English and French.
Trans Lifeline: 1-877-330-6366 or translifeline.org/
A helpline dedicated to the well-being of transgender people. The phone line is staffed by transgender people for transgender people.
Canadian Centre on Substance Abuse, Use and Addiction: ccsa.ca/addictions-treatment-helplines-canada
The Centre was created by the Canadian government to address and provide leadership on substance use in Canada.
Victim Services Government of Canada: crcvc.ca/for-victims/services/
The Canadian government provides a number of services to victims of crime, including emotional support, counselling, advocacy and safety planning.
Canadian Association for Suicide Prevention (CASP): suicideprevention.ca/
CASP's goal is to reduce the suicide rate in Canada and to minimize the consequences of suicidal behaviour.
More Resources Available: http://safesport.coach.ca/Toolbox
📼 COACH RESOURCES
Learn some easy next steps to implement the three pillars here: RCM Champion Now what?
Learn about the best practices on background screening process here: Best practices Background Screening
---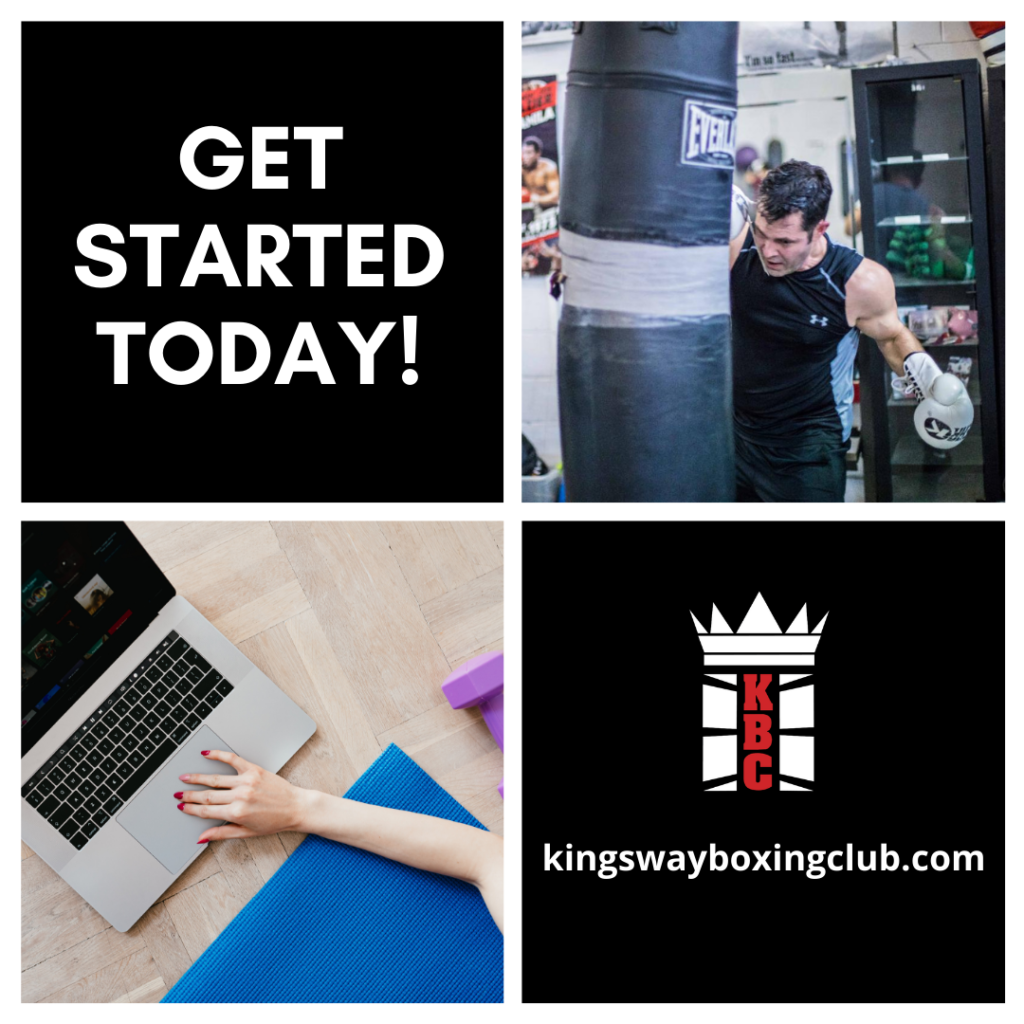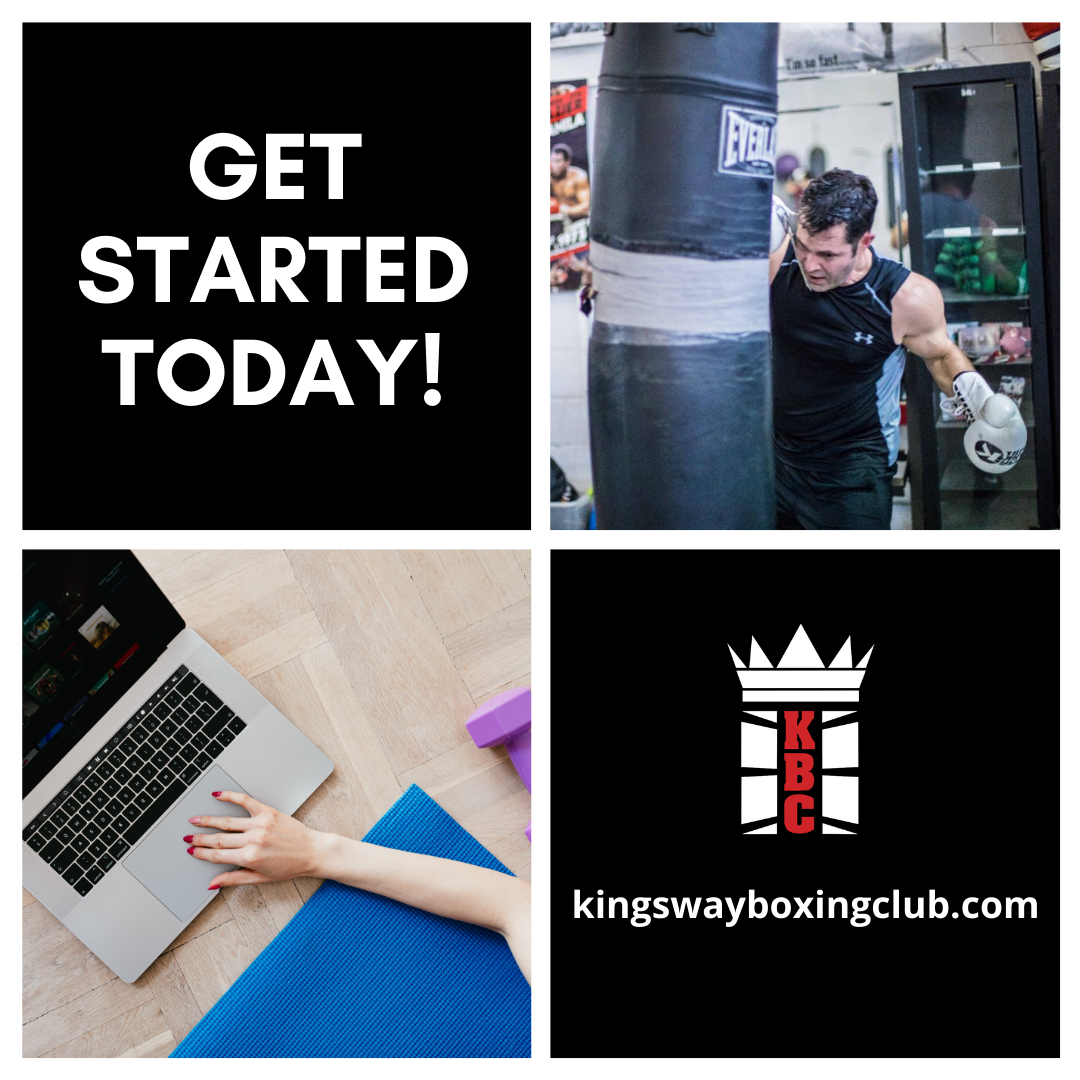 Check out our top 3 options for newcomers, including:
🥊 1 Week of Unlimited Virtual Classes
🥊 5-Class Starter Package
🥊 3 TKO Private Training Package
---

March 20, 2023
Hi everyone,
Don't miss the RCM next webinar March 22, 7-8:30 PM EST REGISTER HERE
Here is what we will cover:
Defining Rule of Two.
Example of how clubs implement.
Discussion, Question and Answer.
Participants will be entered in an attendance Draw for FREE Training access and customized RCM tuque with your club logo.
Responsible Coaching Movement Webinars recording available here:
January 23, 2023 "RCM Champion: Let's talk Ethics Training"
November 23, 2022 "RCM Champion: Now What?"
June 22, 2022 "Best Practices on Background Screening"
---

December 6, 2022
Hi everyone,

This is a reminder that the CAC will be hosting Sport Safety related webinars designed for Master Coach Developers​. Here are the topics for the webinar series:

1) December 8​ – 6:30pm EST (Use of gender-neutral language and gender pronouns​​) Click here to register.
2) January 12​ – 6:30pm EST (Sport safety is not just a safe sport​) Click here to register.
3) Feb. 2​ – 6:30pm EST (Land Acknowledgements yes/no why/ when and how to make them meaningful​​) Click here to register.
4) Feb. 23​ – 6:30pm EST (Accessibility considerations for event planning (physical, learning, cognitive)​​ Click here to register
5) Mar. 8​ – 6:30pm EST (TBD)

For more information about any of the sessions mentioned above please click here.
---