KBC'S GOT TALENT SHOW – CONGRATULATIONS TO ALL CONTESTANTS!
Posted on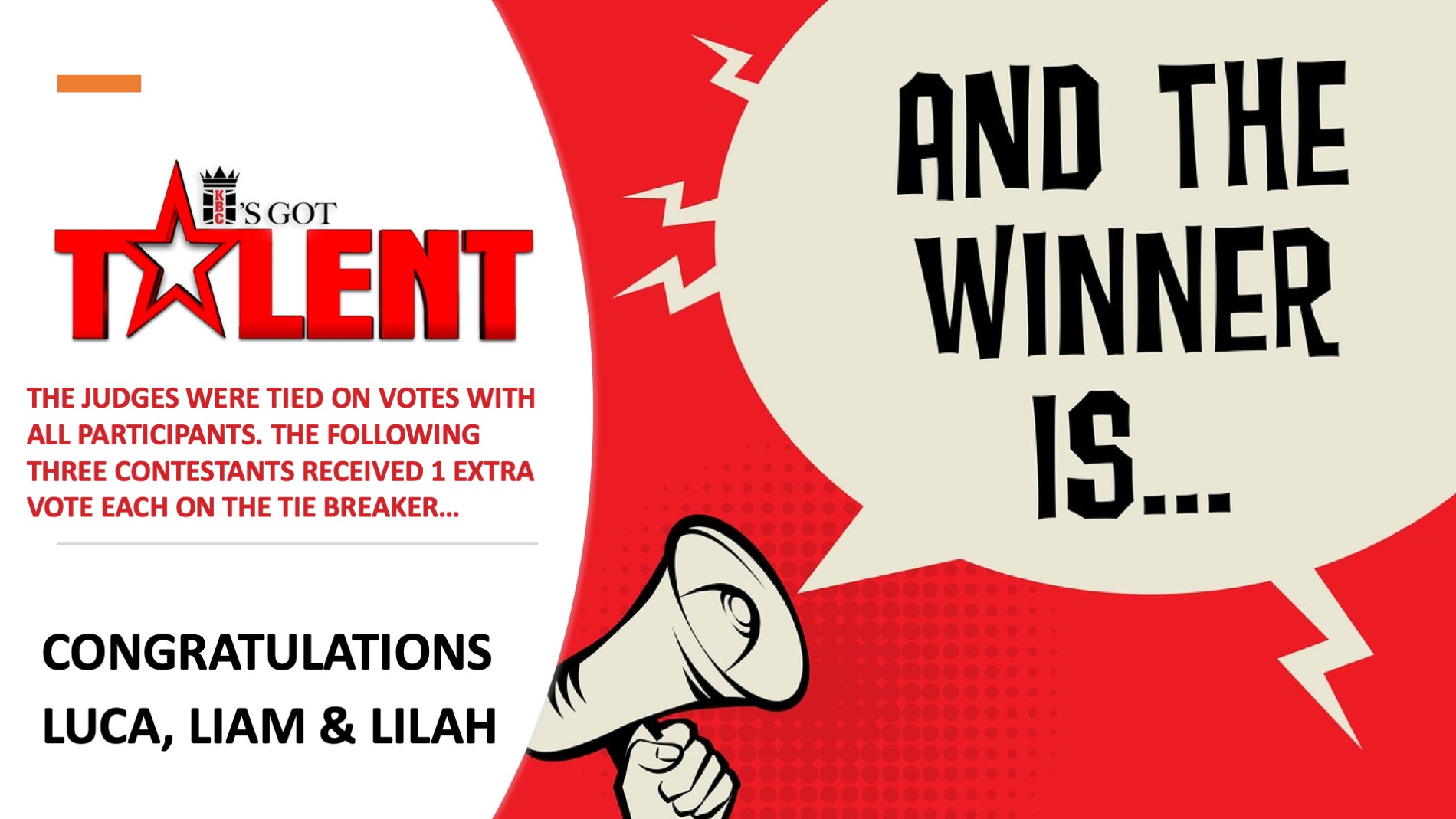 ---
Dear KBC Family!
Thank you to to the all of the contestants who participated in our KBC's Got talent in July 2020! Alongside the judges, our team was blown away by the talent within our little boxing family. We were also beyond inspired by their willingness to put it all on the line!
Contestants:
Enid and Holly Kohler – Cello
Olivia Bates – Trumpet
Chloe Hodgins – Dance
Liam Theodoropolous – Drawing
Rowan Bohgal – Guitar
Kate Abbott – Dance
Lilah Abbott – Puppeteer and Singing
Acacia Fabing – Dance
Aleks Zamcijs – Magic
Luca Stoicescu – Piano
Check out the special message from our judges pannel below.
Good Luck Everyone!
COMMENTS FROM THE JUDGING TEAM:
ACACIA – A dance routine. Very good interpretation of the music.
ALEKS – Magic . Well presented and a great trick.
CHLOE – A dance routine. Good intro with nice ballet moves and arm work. Chloe showed incredible confidence that exceeds her years!
ENID & HOLLY – Musical duet. Well presented by two very talented performers. Their ability to play together made for an impressive show! We can't wait to see where they take their talents!
KATIE – A dance routine. Lots of energy. Incredible moves… Talk about flexibility and pizzazz. We literally danced along!
LIAM – Drawing at "great speed". A very clever way of presenting a lot in a short time. — I want this as a tattoo, but I'm going to have to start building my biceps to fit this masterpiece! ~ Richard Forget
LILAH – Puppets. Well thought out program of entertainment. Muppet talent in the making. That Voice!!! We're blown away by your ability to sing and keep your puppeteering in unison.
LUCA – Piano. Well played and well-rehearsed. Something of a piano savant. We can't wait to see Luca host his own symphony!
Special Mentions: Olivia, who performed trumpet and Rowan who played guitar, unfortunately missed the deadline for submission. Olivia was able to submit her trumpet routine and the judges were so impressed!
"Olivia shows true talent in her musical abilities. This is not an easy instrument to play and she makes it look effortless! We're sorry she couldn't participate in the competition portion, however we were fortunate to enjoy her incredible performance." ~ KBC's Got Talent
How It Worked…