INTRODUCING: Virtual Classes & Private Training! 👩‍💻🏋️‍♀️
Posted on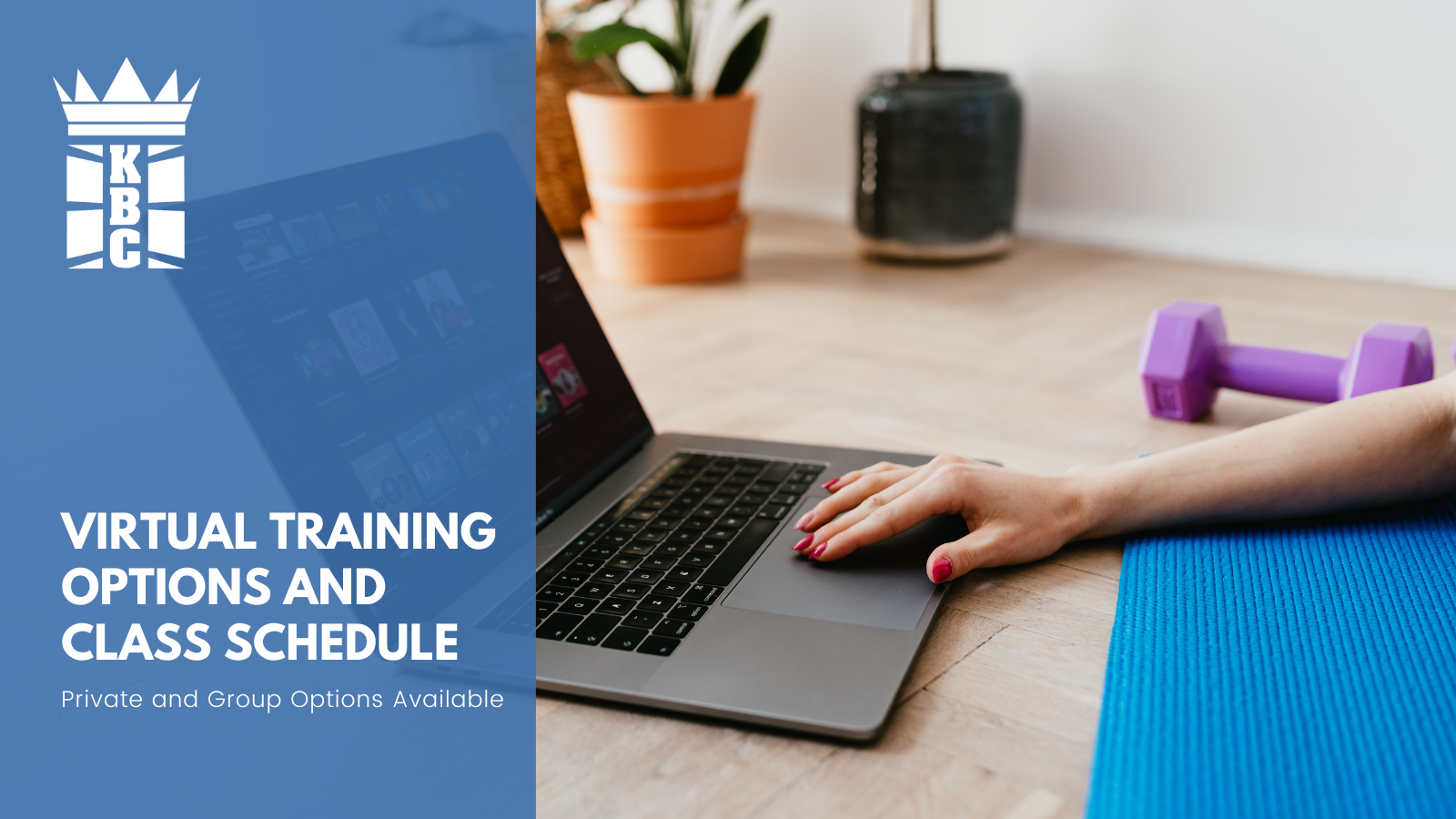 Scroll down to reserve classes and to see all virtual options, including our Workout On-Demand Access.
See You Online!
Since launching our virtual boxing and conditioning classes, the feedback has been amazing. We have now partnered with Beaver Boxing in Ottawa to expand our virtual program offerings including a special needs program by Boxing Without Barriers. We're also excited to announce the launch of our Virtual Private Training Program designed to give you the most ATTENTION and ACCOUNTABILITY with the same HIGH-QUALITY SERVICE from our team of coaches and trainers. FULL STORY

---
Get Started TODAY With Our FREE One Week Virtual Pass!
Join us for classes every day of the week, with programs for all ages and fitness levels!
---
---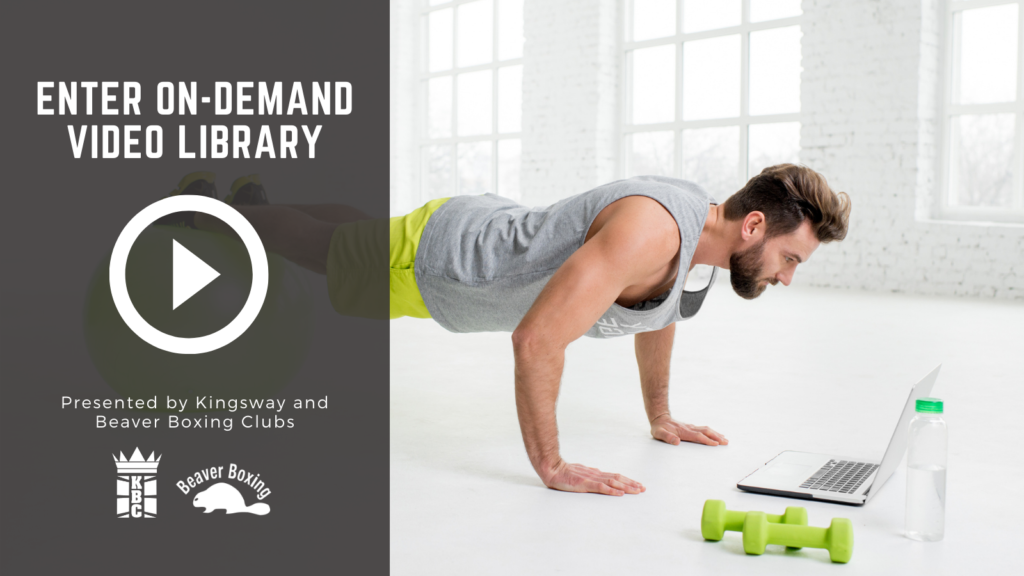 ⚠️ Need Access Code? Please contact us for your unique password. Only active members of Kingsway Boxing Club and Beaver Boxing Club have access to the Virtual Boxing Club Video Library.
---

Kingsway Boxing presents our exclusive Virtual Corporate Training and Team-Building Programs.
Are you ready for an intensive virtual visit from our Internationally and Nationally-Certified Coaches?
Our corporate and school team building programs are easily accessible to all ages and fitness levels. Welcoming recreational sports enthusiasts, or even those who haven't been out from behind their digital screens or off the couch in a while!
Our programs are structured to include full participation of the technical and tactical aspects of boxing in a fun and energetic platform. Get your team or class moving while building skills and confidence. Don't forget to ask us about our Rocky Trivia add-on! Available both virtually and on-location.
---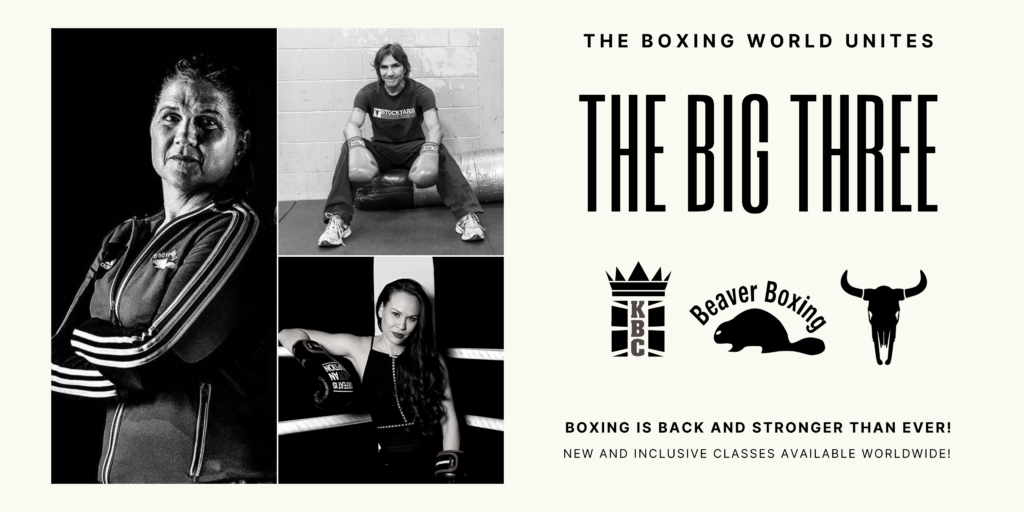 THE BIG 3… Boxing Is Back And Stronger Than Ever!
The Kingsway Boxing Club, Beaver Boxing Club and Stockyards Boxing Club are joining forces to knock COVID out and bring tons of new and inclusive classes for everyone!