Fusion-Fit For Women Is BACK!
Posted on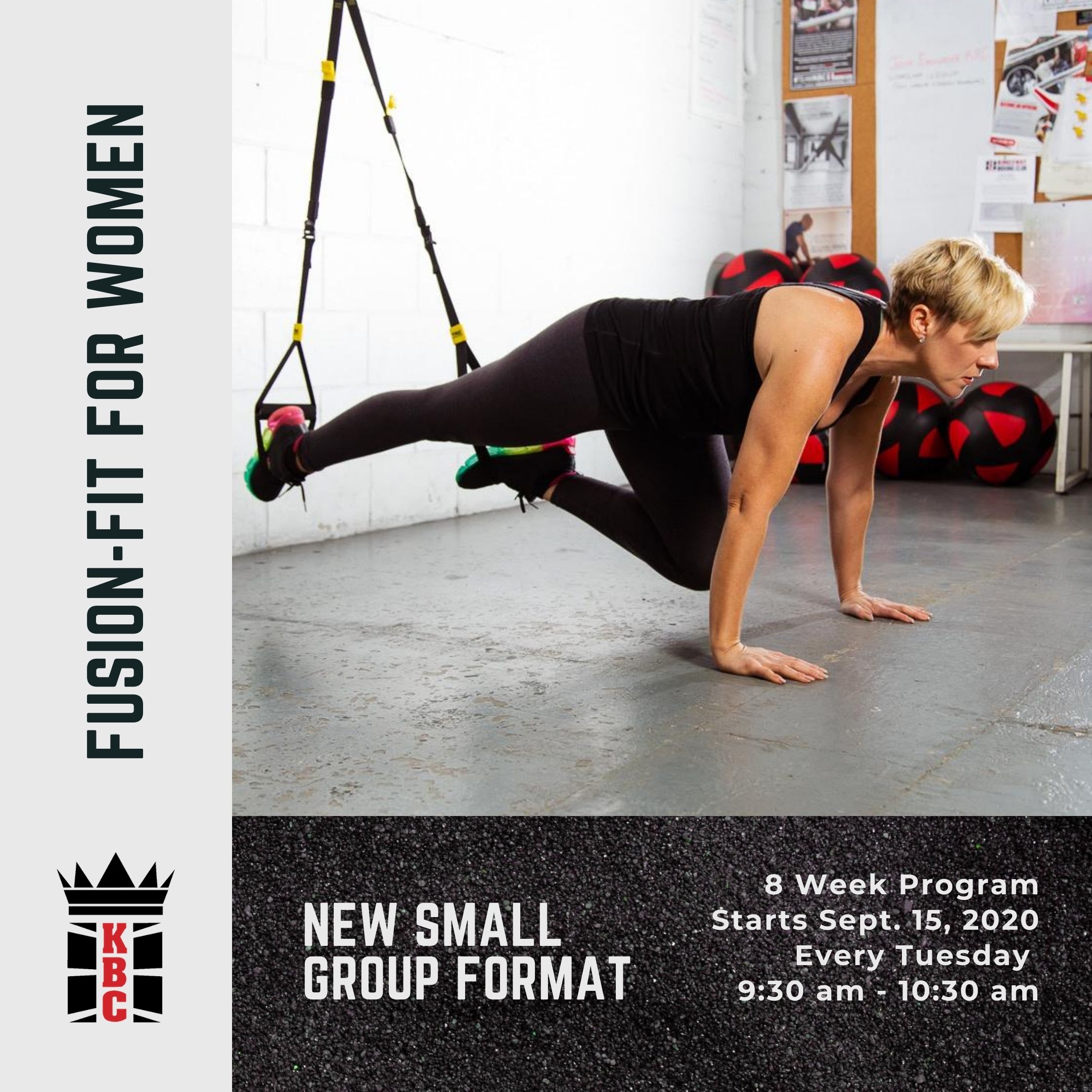 Conducted at our fully renovated High Performance Studios, these classes are geared towards health-minded women in a body-positive, motivating and super fun fitness class.
Ladies, if you are looking for a safe return to the gym and are ready to move in a small group setting?
This is a perfect opportunity to join Colleen Layug, our Fusion-Fit High Performance Specialist. In this 8-week, physically distanced program, you'll meet other health-minded women in a body-positive, motivating and super fun fitness class.
Fusion-Fit is functional fitness designed to work every single muscle group. The program will improve your strength, cardio health and condition your core, all while increasing your flexibility and balance. Each and every class is unique and challenging and of course, open to all fitness levels!
If you are looking for a class that has real possibilities, sign up today!
---
[FALL 2020] FUSION-FIT PROGRAM OPTIONS
---

September Start Date: Tuesday Sept. 15, 2020
Every Tuesday: 9:30 am – 10:30 am
Course Duration: 8 Week Program | Sept. 15 – Nov. 3
Location: High-Performance Studios | 3046 Bloor St. W.
Program Cost: $200.00 Regular Cost | Early Bird Rate: $175.00 Must Register 2 weeks prior to the course start date to be eligible for Early Bird Rates.
---
Meet Colleen Layug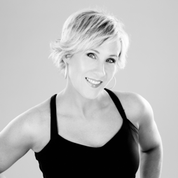 Colleen Layug is a high-energy group fitness and kickboxing instructor and personal trainer. She has inspired all age groups including seniors and children, to get fit and healthy. Colleen loves teaching a variety of exciting, motivational fitness classes, and training her clients to push their bodies to their personal limits. She has a passion for fun and believes that fitness should be enjoyed, not dreaded.
"Work hard, play hard. The work you put in are the results you get out."
---
Here are a few things you should know before we get started:
COVID-19 PROTOCOLS
Wearing a mask is mandatory when you enter and exit KBC High Performance Studios. You may take it off once you get into position on the floor.
Please line up outside KBC High Performance Studios along Bloor St. Spaces are indicated on the sidewalk. Arrive no earlier than 5 minutes before the session starts. But also, please don't be late. I will come and get you once the class is ready to begin. 
Hand sanitizer will be available upon arrival. 
You will have your own floor space, indicated with a small pylon. Please stay in your "area". 
If you cannot make the session, please text Colleen a minimum 24 hours in advance. This is important for contact tracing.
WHAT TO BRING
Bring a water bottle and a small towel. We have plenty of weights, bands and mats that are thoroughly sanitized when each class has ended. No need to bring your own equipment. I will have everything set up for you, so you don't have to grab anything.
Please try to bring the least amount of clothing and gear as possible. There will be cubbies available for your bags and coats that will be sanitized after every class. 
WHAT TO EXPECT IN CLASS
We will have fun! Ok, we will work hard and sweat of course, but because the class is so small, we will be able to do so many different exercises using our own bodies, with minimal equipment in the mix.
 Every class will be different, but you can be guaranteed that every single body part will be pushed, including your heart and your mind! 
Finally, please let me know if you have any questions. I want to make this a fun and happy experience for you. I also want to sincerely thank you for coming back to the club. It will be so  nice to see your beautiful face in a "live" class setting!