Fusion-Fit For Women Is BACK!
Posted on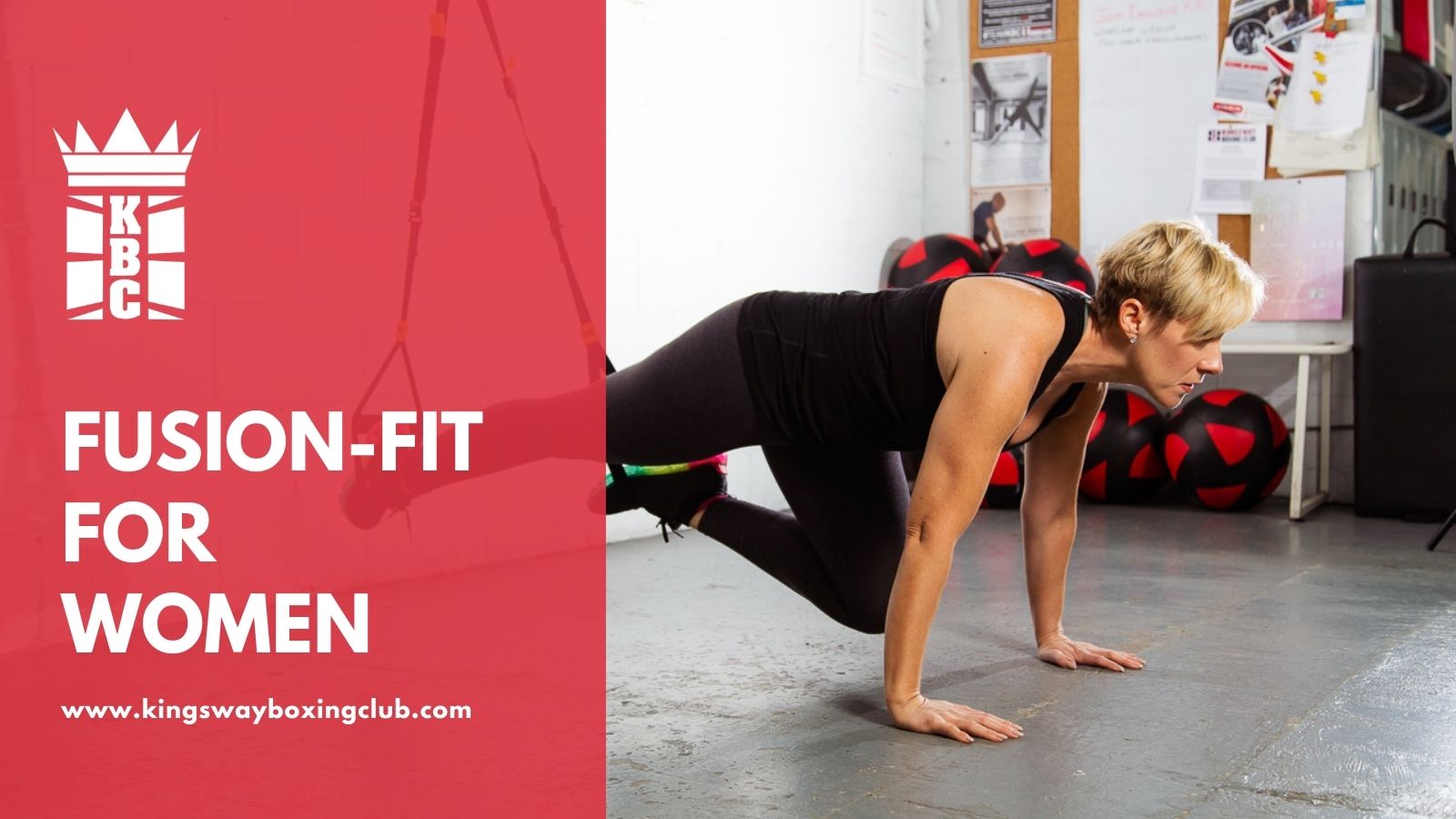 Ladies, are you looking for a safe way to return to working out with a choice of live or virtual programming? This is the perfect opportunity to join Colleen Layug, our Fusion-Fit High Performance Specialist in this 6-week, physically distanced, virtual hybrid program.
You'll work out with other health-minded women in a body-positive, motivating and super fun fitness class. Fusion-Fit is functional fitness designed to work every single muscle group, with minimal equipment required.
The program will improve your strength, cardio health and condition your core, all while increasing your flexibility and balance. Each and every class is unique and challenging and of course, open to all fitness levels.
If you are looking for a class that has real possibilities, sign up today! Space is limited for the live class and selling out fast.
---
⚠️ IMPORTANT NOTE: – LOCKDOWN PROTOCOLS IN EFFECT: This program will be shifting to a virtual format effective immediately. Please use the login information provided – Participants also have access to the recorded session in case they miss the live version. Thank you for your patience and support!
[WINTER 2021] FUSION-FIT PROGRAM OPTIONS

January Start Date: Tuesday, Jan. 5, 2021
Every Tuesday: 9:30 am – 10:30 am
Course Duration: 8 Week Program | Jan. 5 – Feb. 23
Location: Lockdown Protocols In Effect — Virtual Access Only High-Performance Studios | 3046 Bloor St. W.
Program Cost: $225.00 Regular Cost | Early Bird Rate: $200.00 Must Register 2 weeks prior to the course start date to be eligible for Early Bird Rates.
---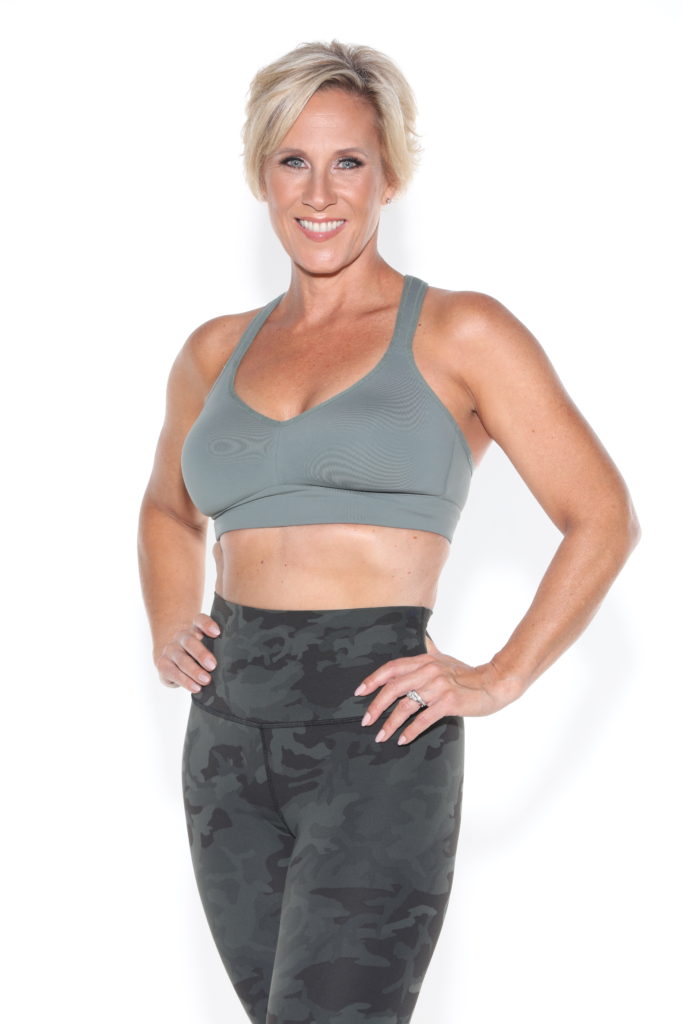 Colleen Layug | Instructor, Personal Trainer
Colleen Layug is a high-energy group fitness and kickboxing instructor and personal trainer. She has inspired all age groups including seniors and children, to get fit and healthy. Colleen loves teaching a variety of exciting, motivational fitness classes, and training her clients to push their bodies to their personal limits. She has a passion for fun and believes that fitness should be enjoyed, not dreaded.
Colleen says:
"Before I became a personal trainer and group fitness instructor, I had a few different careers.
After going to a private college and studying Recording Arts Management, I started working in the music industry as a coordinator of small concerts, songwriter showcases and artist performances at the Canadian Country Music Week Awards.
When I went to work at SOCAN, Canada's performing rights society for songwriters, I was in charge of organizing No. 1 song parties for songwriters who's song reached number one on a Canadian music chart.
I then spent a number of years in corporate event planning at both the Ontario Chamber of Commerce and the Toronto Board of Trade.
However, after getting married and having my son, my husband and I decided it was best for me to stay at home and take care of our family.
Although this was so amazing and rewarding, I needed to find my passion again. And that's where I discovered fitness.
Although I was always active, this career enabled me to stay fit, spend time with my family and interact and help people get fit. My love of boxing brought me to Kingsway Boxing Club and I couldn't be happier!"
Her favourite motivational quote?
"Work hard, play hard. The work you put in are the results you get out."
---
Client Testimonials
People are raving about this program! One participant wrote:
"I really enjoy all of the variety you throw at us. I really liked the boxing portion of last class as I found it worked my muscles in a different way than weights and worked up quite the sweat as well!
Thanks so much Colleen – you work hard putting these routines together for us and it's appreciated!"
---
ALREADY REGISTERED? KEEP UPDATED WITH CORRESPONDENCE BELOW:
Here are a few things you should know before we get started:
COVID-19 PROTOCOLS
Wearing a mask is mandatory when you enter and exit KBC High Performance Studios. You may take it off once you get into position on the floor.
Please line up outside KBC High Performance Studios along Bloor St. Spaces are indicated on the sidewalk. Arrive no earlier than 5 minutes before the session starts. But also, please don't be late. I will come and get you once the class is ready to begin.
Hand sanitizer will be available upon arrival.
You will have your own floor space, indicated with a small pylon. Please stay in your "area".
If you cannot make the session, please text Colleen a minimum 24 hours in advance. This is important for contact tracing.
WHAT TO BRING
Bring a water bottle and a small towel. We have plenty of weights, bands and mats that are thoroughly sanitized when each class has ended. No need to bring your own equipment. I will have everything set up for you, so you don't have to grab anything.
Please try to bring the least amount of clothing and gear as possible. There will be cubbies available for your bags and coats that will be sanitized after every class.
WHAT TO EXPECT IN CLASS
We will have fun! Ok, we will work hard and sweat of course, but because the class is so small, we will be able to do so many different exercises using our own bodies, with minimal equipment in the mix.
Every class will be different, but you can be guaranteed that every single body part will be pushed, including your heart and your mind!
Finally, please let me know if you have any questions. I want to make this a fun and happy experience for you. I also want to sincerely thank you for coming back to the club. It will be so nice to see your beautiful face in a "live" class setting!
---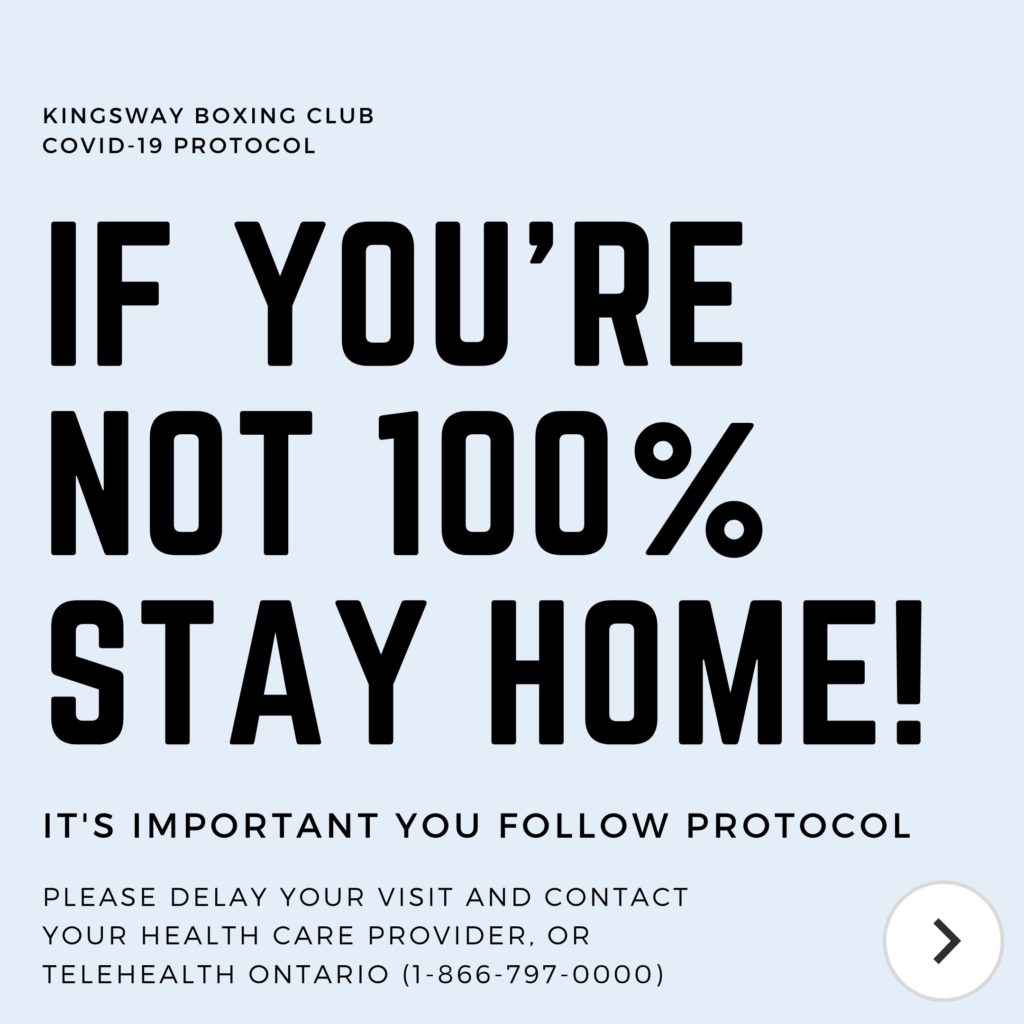 ---
Programs Update | Jan. 04, 2021
Happy New Year Fusionistas!!
Although we had a quiet Christmas and start of the New Year, it's time to start to get our minds and bodies back into the swing of things because this year is going to be MUCH better than the last one, right!?
I just wanted to send a reminder that Fusion-Fit starts again on Tuesday! Thank you for those of you who have already signed up.
To make it easy, please find the link to take you right to the sign up page. If you have any questions in the meantime, please let me know. 🙂
https://kingswayboxingclub.com/fusion-fit-for-woman-is-back/
See you Tuesday!
Programs Update | Nov. 24, 2020
Good morning Fusionistas~!
As you have heard, Toronto is being placed into Lockdown again starting Monday morning. Kingsway Boxing Club however, is still open and running, albeit for outside classes or on-line virtually, only. With that in mind, I can assure you that our program will still be going without a blip. For the next 4 weeks, I will be teaching the class virtually, from my home to yours. 🙂
Jennifer Huggins will send you the zoom link for the class before it starts so you can be right on time. As well, in case you happen to miss it, you'll be sent the recording.
If you have any questions in the meantime, please let me know by return email or text message at 647-668-1971. Otherwise, I will see you all (Virtually) on Tuesday!
Thanks ladies. I really do appreciate you sticking it out with me through these crazy times.
---
Programs Update | Nov. 9, 2020
Hello and good afternoon Fusionistas!
I wanted to send a quick reminder about tomorrow's class. As you know, Fusion-Fit is both live and virtual and is taking place at our Bloor Street location at 9:30 am. If you are joining me in the studio, there are some protocols that I'd like you to take note of before you attend.
**Our Return to Training information link is below. Please ensure you purchase a Boxing Ontario Licence as well.
https://kingswayboxingclub.com/kbc-response-to-covid-19/
**You must fill in the Wellness check before you come into the class…
https://kingswayboxingclub.com/kbc-screening-tool/
If you need any assistance with these, please let me know. In order to have a smooth and on-time class start, please have all of these forms ready to show me on your phone.
Also for tomorrow's class, we will be doing a little boxing, so if you'd like to use your gloves (if you have them) please feel free! If you don't have gloves, that's totally ok too. We won't be punching the bags (or each other!) 🙂 If you have your mini bands, have them at the ready, otherwise, I will have one for you.
Lastly, I want to truly thank you for trusting in me to guide you through some tough (but fun) workouts for the next few weeks. This year has been so tough on us all, and I'm so happy that you are going to concentrate on YOU, at least for an hour every Tuesday. 🙂
If you have any questions please text me . See you all tomorrow!
---
Programs Update | Colleen Layug
Oct. 21/2020
Good afternoon ladies! We are one more day away from the end of the week. yay!
I just wanted to check in to see how you are feeling from yesterday's no-weight workout? I have to say my butt and legs are a little tender, how about you? 🙂
I just wanted to send a reminder of a few things:
1) Please make sure you complete your COVID screening each time before you come to the studio for our class. This must be done before class. I am attaching the link here, so please save this email in case you have trouble finding it again.
https://kingswayboxingclub.com/kbc-screening-tool/
2) I am now offering the class live, in studio, as well as virtually. This is available for anyone who doesn't feel comfortable coming into the studio, or doesn't feel 100% well. It's your choice, but if you can just remember to shoot me an e-mail to let me know which option you are doing on that day, that would be great. You will always receive an e-mail from Jennifer to tune in with Zoom.
3) Please bring your black stretchy bands to class on Tuesday. We will need them for the workout.
4) My next session is open and available on our website. The link is below. You received an e-mail yesterday with all our upcoming programs. The dates were correct for my program, (Nov. 10-Dec. 15) but the time had a little typo. The class is still going to take place at 9:30 am every Tuesday.
https://kingswayboxingclub.com/fusion-fit-for-women-is-back/
5) Have an awesome weekend and as always, if you have any questions, please let me know!
---
Program Update | Colleen Layug
Oct. 5/2020
Good afternoon ladies!
I hope you had a beautiful weekend even though the weather wasn't the greatest.
Tomorrow's class will be a combo of weight training, pilates and core. We will be using the barbells and mini bands, so if you can please remember to bring them that would be awesome. I have a great class in store for you that will use every muscle that you didn't know you had! 🙂 It will be fun, I promise and you may even surprise yourself at how strong you really are!
I'm looking forward to seeing you tomorrow.
WHAT TO BRING: Water, a towel, mini band, indoor shoes and a winning attitude!
---
Program Update | Colleen Layug
Sept. 29/2020
Hi Fusionistas!

I am following up on your inquiries today in regards to what happens at KBC classes if Toronto reverts back to Phase 2. Just to clarify, we will remain open for either live or virtual classes, and they will still take place at 9:30am on Tuesdays. As well, if that does happen, you will be required to have your Boxing Ontario license, which costs only $20. This Licence ensures that you will be covered under the Kingsway Boxing Club insurance. Don't worry, there is no boxing test involved here. 🙂

The link below will give you all the details on everything and should answer any questions that you have. Of course, let myself or Jen know if you have a question that is not covered on here.

https://myemail.constantcontact.com/Important-Update–Second-Wave-Impact.html?soid=1105302426081&aid=3gwJPw_5sSc
Great class today ladies! Have an awesome week and I will see you next Tuesday.
---
Program Update | Colleen Layug
Sept. 24/2020
Happy Thursday ladies!
It's me again! Hope your week is going great so far. As promised, I am sending you a quick 10 minute lower body workout you can do with the black mini band I gave you on Tuesday. These bands are very strong, so they are best to be used on the lower body because our legs are so amazing and strong, right? Don't forget that you can also do these exercises without the band!
https://www.youtube.com/watch?v=QG3TAwfo9iQ
Please remember to bring these on Tuesday as we will be doing more of a strength and stretch class and we will need the band to add resistance.
Of course if you have any questions in the meantime, send me an email or a quick text to my cell. I'm looking forward to seeing you on Tuesday. Have a great weekend. The weather is supposed to be totally beautiful!
---
Program Update | Colleen Layug
Sept. 21/2020
Good afternoon Fusionistas!

Thank you for your feedback from last week's class! This really helps me program classes that YOU like. I'm here to please but also kick your butt. 🙂

I just wanted to let you know we will be doing a little bit of shadow boxing tomorrow, so if you have gloves, or weighted gloves, bring them and if not, that's ok too! We can always use our 3 lb weights or just your bare hands work well.

Please remember to wait in the designated spots outside the door when you arrive. Also, wear your masks to come inside and find your spot and then you can remove it. All of the equipment you need will already be set up. Be ready to sweat and have a fun hour concentrating on YOU and your health!

See you tomorrow.