MUSCLE + RUN IS BACK WITH JO-ANNE SHEFFIELD
Posted on

---
Never run before or want to get back to running?
Longing to do an outdoor group workout?
Join Jo-Anne Sheffield, Kingsway Boxing High Performance Trainer and seasoned marathoner, in an outdoor group training session.
---
What is Muscle + Run?
Muscle + Run is a unique training system that incorporates strength training with running. All fitness and running levels are welcome and encouraged. Enjoy an outdoor group program, meet new people, and get a great workout!
Workout Includes:
✅ Each session is 60 minutes in length
✅ You will run/walk throughout the Kingsway/Sunnylea neighbourhoods with stops for strength training along the way
✅ Sessions are designed to be continually moving with stimulating and changing environments
✅ Functional exercises with little or no equipment
✅ Enjoy the camaraderie of your fellow participants (all socially-distanced, of course)
✅ Rain or shine, so dress to run in all weather conditions
---
MUSCLE + RUN PROGRAM OPTIONS
---
Program Start Date: May 4, 2021
Every Tuesday: 5:30 – 6:30pm
Course Duration: 6 Week Program | May. 04 – Jun 08, 2021
Location: Meet at the small park behind Brentwood Library on Birchview and Montgomery
Program Cost: Regular Cost $135
---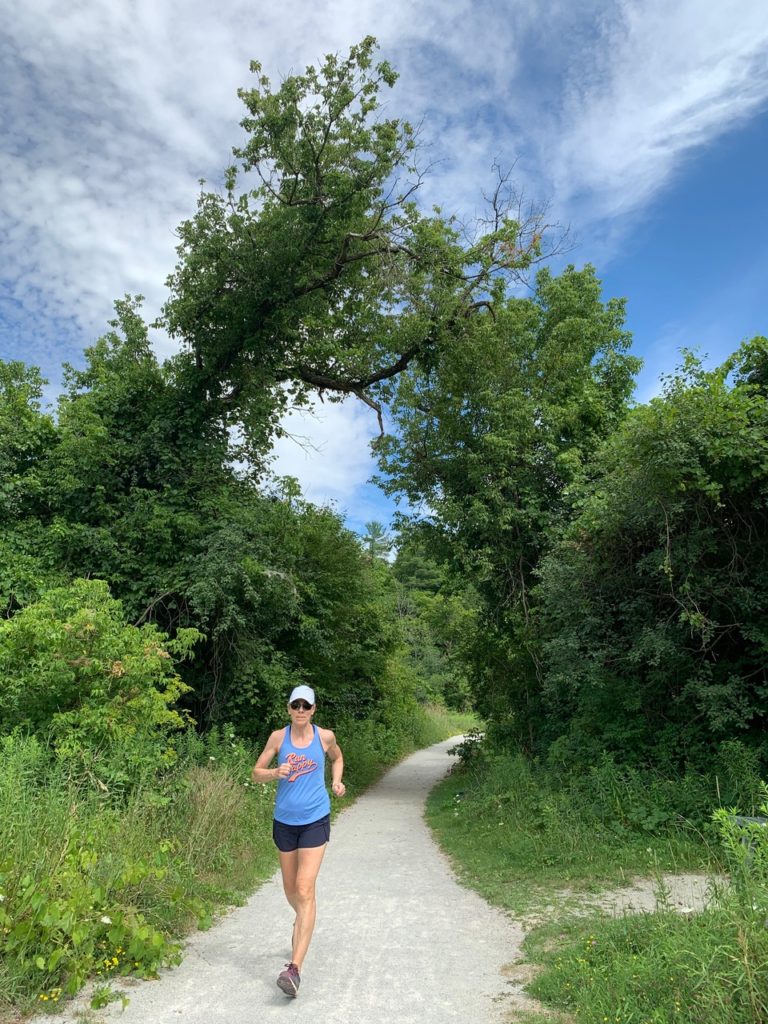 Jo-Anne Sheffield | High Performance Instructor, Personal Trainer
Jo-Anne is a Certified Personal Trainer and Group Fitness Instructor who brings a commitment to health and fitness, combined with enthusiasm and experience to create fun, high energy and athletic classes. An avid runner and marathoner Jo-Anne believes cross training is an important part of developing overall fitness and her classes are designed to strengthen muscles, maintain a strong core, increase cardiovascular output and promote flexibility.
Jo-Anne's motto is "Just keep moving" and while she has run many races she is particularly proud of her two Boston marathon finishes.
Certifications:
CanFitPro PTS, CanFitPro FIS, CanFitPro Active Aging Certificate, CPR-A
---
Here are a few things you should know before we get started:
COVID-19 PROTOCOLS
Wear a mask when we first meet at the parkette. You may take it off once we start moving. Tuck it in your shorts so you can bring it with you.
Meet at the Parkette behind the Brentwood Library. This will give us space to warm up and gather without getting in the way of Saturday shoppers along Bloor.
Be punctual. Please arrive on time so we can move together.
Hand sanitizer will be distributed (if required) before we start the session.
Try to stay 6' apart when we are moving AND when we are stopping for our strength workouts unless you are with the same family or bubble group.
Try to run single file on sidewalks. Many pedestrians are nervous of runners right now and seeing a large group running can make them extra anxious.
If you cannot make the session, please text me a minimum 24 hours in advance. This is important for contact tracing.
WHAT TO BRING
Muscle + Run will proceed rain or shine. If stormy weather is forecasted I will contact you to reschedule. Please ensure your cell number is up-to-date in your MindBody account so I can text you.
Wear weather appropriate clothing. If you are new to running please remember to dress for the finish line and not the start line. Meaning do not overdress. You will get hot. Wear a hat, sunscreen and gloves (if coolish day).
Bring a water bottle that you can carry. Hand-held bottles are great and can be obtained at any sports store. I will be bringing a backpack with extra water for emergencies only.
Do not bring any valuables on the run.
WHAT TO EXPECT ON THE MUSCLE + RUN
We will run/walk around the Kingsway/Sunnylea/Islington neighbourhoods with stops for strength training. You can expect to do push ups, sprints, hill repeats, burpees, squat jumps and all kinds of fun things! (Ok, maybe only I think they're fun!) so come prepared to sweat, have fun and get fit(ter).
We run together. That's our Muscle + Run group motto. Stay with the group. We will all move together through traffic lights and cross walks. The faster people will wait for the slower, no one leaves the group.
No equipment is necessary. I will be giving you a resistance band (new) to use for some of the strength training. These bands can easily be wrapped around the hand or wrist to carry as we run. For those of you who were on the previous Muscle + Run session you will already have the bands. We won't need them for our first session and I will email you to bring them when required.
---
[ARCHIVE] Keep Up With Correspondence Sent Out To Program Participants
Program Update | Jo-Anne Sheffield
Apr. 05/2021
Hello and I hope you had a lovely Easter weekend.
As you've heard, while Toronto barely opened for outdoor training, the province is back on lockdown, emergency brake, dark grey zone, or stay at home order unless you need to go to the mall or big box stores until April 28. 😬
Our first three classes Tuesday April 13, April 20 and April 27 will be postponed and I will add them on to the end of the session. Fingers crossed this lockdown doesn't get pushed back any further into May but I will try to keep you updated.
Please feel free to contact me with any questions and thanks for your patience and support.
Jo-Anne
Program Update | Jo-Anne Sheffield
Nov. 28/2020
Hi,

As we wind down our Muscle + Run season until the Spring I wanted to say a BIG THANK YOU to you for your patience and commitment to me and KBC. I have really enjoyed our Tuesday night and Saturday mornings together and can't wait to get back out on the road with you in the Spring.

I wanted to recap the work you've done over the past three months and give you a big pat on the back. 🏆
Speed work on the track at ECI and Bishop Allen
Hill repeats wherever we could find them (everywhere)
Interval running – slow, medium, fast
Conversational pace running
Tempo paced running
Furthest run 7.5km – today!!
Numerous push ups, dips, squat drops and jumping jacks
All to make you fitter and a better runner. And for those who said at the beginning that you weren't runners, well you certainly are now.

Please keep it up. Winter running, while cold at first is doable if you dress in layers and keep your hands warm. I use those skiers hand warmer packets when it's really cold and they last for a few hours. Please reach out if you need any tips on winter running and of course, follow me on Instagram for tips too.

Have a great winter and I'll see in the Spring (April). 😉👏
Jo-Anne
---
Program Update | Jo-Anne Sheffield
Nov. 24/2020
Hello, me again.
Thank you to those who did the live Zoom class 21st morning and for those who couldn't make it, the recording will be emailed to you if it hasn't come already so you can do it anytime that suits you in the next 7-10 days.
Now that I've had a chance to understand the lockdown restrictions I'd like to suggest we continue with our last Muscle Run class next Saturday. I have confirmation of 9 participants plus me so we are within the guidelines of 10 people outdoors. We will meet at the parkette by Brentwood Library at 10:15am.
If, for any reason, you are not comfortable with this size of group please let me know and I will consider splitting us into two groups. Also, please let me know if you are not going to be joining us.
Many thanks for your patience as I navigate the lockdown and all the rules.
Have a good day.💓
Jo-Anne
---
Program Update | Jo-Anne Sheffield
Nov. 20/2020
Hi there,
Well, here we are, again! I'm not surprised but really disappointed as I'm sure you are. With today's announcement of a lockdown starting Monday, I feel that having a large group of people running through the streets and parks is not a good idea so I am offering you a virtual 45 minutes conditioning class tomorrow at 10:15.
You will receive a Zoom link shortly from Kingsway Boxing. Just click on the link at 10:15 and we'll work out together. All you need is a mat, and some dumbbells if you have them (if not, that's ok too) and a water bottle.
After the workout, you can put on a jacket and go for a 2-4km run! 😉
Please let me know if you have any questions or concerns.
'See you' tomorrow.
---
Program Update | Jo-Anne Sheffield
Nov. 4/2020
Hi,
The weather for this Saturday's Muscle + Run looks crazy warm and I really cannot believe how lucky we've been every week with the weather.🤞 it stays like this for the rest of the month (see my recent email about extending Muscle + Run for the rest of November) and we can continue to run together.
MEETING PLACE
For this week, let's meet at our usual spot (parkette behind Brentwood library) and we're going to run east along Bloor Street, then King George's to the Humber River steps at Old Mill Station.
TWO GROUPS
Muscle + Run was not intended solely as a run group but as a combination of running with strength training so we have a wide variety of running levels all of whom I want to ensure get a good workout without feeling stressed.
On Saturday l will split the group up into two to run some of the trail. Why am I doing this? There are many runners who tend to push the pace and I want everyone to enjoy this hour. The best way to do that is to have two groups. One: faster, comfortable pace Two: slower, comfortable pace with walk breaks.
COVID PROTOCOL REMINDER
Reminder: Please stay 6′ apart when running unless you are from the same family group. This will be very important as we will be doing some of our runs along busy streets. Try and keep your distance so everyone is safe.
Headphones. I know many of you are running with headphones on and I want to suggest you don't. We are a group and I need to be able to communicate clearly with you and if you have headphones on you cannot hear me or traffic.
Please let me know if you have any questions or need clarity of any of the above. See you Saturday!
---
Program Update | Jo-Anne Sheffield
Oct. 29/2020
Hi,
I'm looking forward to Saturday and our second Muscle + Run of this session. It's Halloween so feel free to come in costume if you can bear to run in it! 🎃
For those of you who have the red resistance bands I gave you last time, please bring them along with you for our workout. If you don't have one, I'll be bringing some extras for you. 😉
Let's meet at the same parkette behind Brentwood library.
Please let me know if you have any questions or concerns and I'll see you soon.
---
Program Update | Jo-Anne Sheffield
Oct. 19/2020
Hi and Happy Monday. 🙃
My extended Muscle + Run session starts on Saturday, so in preparation for our fun hour together I wanted to review a few things before we get moving.
START DATE: Saturday, October 24
END DATE: Saturday, November 7
TIME: 10:15am sharp
DURATION: 60 minutes
👉👉 MEETING SPOT: Birchview Boulevard Parkette (see map)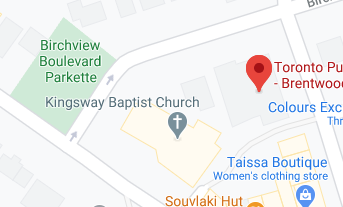 All of the info you need (protocols, what to bring, what to expect) are listed above under Client Protocols.
Please feel free to contact me with any questions about this class. I'm excited to be outside and run with you. See you Saturday!
---
Program Update | Jo-Anne Sheffield
Oct. 14/2020
Congratulations on completing our final Muscle + Run for this session. 👏 For those of you who said you weren't runners, I hate to break it to you but you now are. 🤗
I wanted to recap your achievements and hope that you will continue to cross train and run, whether it's alone or with a small group.
We started with a 2.5km run with cross training thrown in and built our way up to running a consistent 5.8km last night while enjoying the beautiful fall colours (and there were squats too 😉). There were 400 metre track sprints, tempo runs, hill repeats making you all trained runners.
Thanks for running with me these past six weeks and for those who were eyeing my new light vest last night, here is the link. I highly recommend it for running, walking or riding in the dark:
My 10:15 Saturday morning outdoor classes are filling up so please register soon.
Have a great day and get outside. ☀️
---
Program Update | Jo-Anne Sheffield
Oct. 12/2020
Happy Thanksgiving! 🦃
I hope you are enjoying a wonderful weekend of family and food. We'll be able to burn it off tomorrow night at our last Muscle + Run! 🙃
Just wanted to check in and let you know that Kingsway Boxing Club is still open. I'm sure you've received communication from Jennifer but if not, because we are part of Boxing Ontario as a Provincial Sport Organization we are still open as we were last time we were in Stage 2. Please let me know if you have any questions about this.
Don't forget, we are meeting at Etienne Brule parking lot tomorrow night. It's on the north/west side of the Old Mill bridge. From there we will take our muscle and run north along the Humber and enjoy the colours and 🤞 less people watching the fish jump!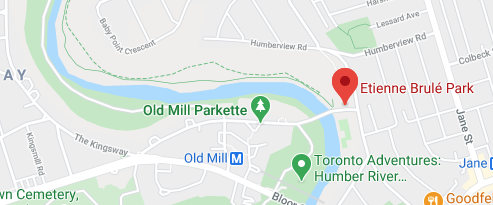 ---
Program Update | Jo-Anne Sheffield
Oct. 5/2020
Hi,
I heard from a few of you that last week's increased mileage plus the speed work on the track really made your legs hurt. Well, one word from me – GREAT! 👏
If that was a distance you would not have done on your own, congrats. 🏅
If that track run was the fastest you've ever run 400M, congrats. 🏅
Congrats on making it to week 5 of Muscle + Run! 🏅
Tomorrow night please bring your bands. We are going to meet at KBC Bloor St. and head west to Old Mill and then down to the Humber River south for some muscle work and some fun.
For our last run on October 13th, let's meet in the parking lot at Etienne Brule park. It's on the north/west side of the Old Mill bridge. From there we can do a beautiful run north on the Humber trail.
Please let me know if you have any questions. Again, please wear bright clothes and any reflective gear that you have.
See you tomorrow.
---
Program Update | Jo-Anne Sheffield
Sept. 29/2020
Hi there,

I'm looking forward to seeing you tonight and I wanted to send a reminder that as the nights are getting shorter (sunset today 7:01pm) as runners we become less visible.

So please wear bright colours for our run tonight to help us all stay safe.

Here are a few tips for staying visible:

* wear bright colours – white, neon or fluorescent are best
* consider wearing a head lamp to illuminate the road ahead
* consider wearing a flashing armband or vest
* always assume that drivers cannot see you. Make eye contact with drivers whenever crossing the road in front of their path
* right turning drivers are the worst. They only look left so again, make eye contact before proceeding in front of the car

Here are some useful links for gear:
---
Program Update | Jo-Anne Sheffield
Sept. 13/2020
Hi,
I hope you had a wonderful weekend.
I also hope you enjoyed our first Muscle + Run on Tuesday. I LOVED it but I love everything to do with running and fitness. ☀️
Just wanted to remind you all of a few things before we get together again on Tuesday. 🤗
Unless you are in the same bubble, you must run 6′ apart from each other. Believe me I know how hard it is especially when you want to keep up with the speedy leader (hello Joan 😎) but to ensure we practice safe social distancing hold back, check your distance and if you have to slow down your pace, so be it.
Please also remember to run single file when we're in parks or when a pedestrian is approaching on a sidewalk. Seeing a large group of people running towards you can be scary.
Lastly, my tip from last week was to make sure you do static (staying in one spot) stretches at the end of a workout and dynamic (continuous movement) stretches at the beginning. We need to warm up those muscles before we use them so this week please line up outside the studio along the north side and we'll do a few dynamic stretches right there before we go.
See you Tuesday at 6:00pm!
– Jo
---
Program Update | Jo-Anne Sheffield
Sept. 9/2020
I'm so happy that we're going to be running together soon.
Now don't panic, not all of our Muscle + Run will be running. I've got several workouts planned to get you moving, build strength and have some outdoor fun.
---