JOIN US AT TASTE OF THE KINGSWAY 2023
Posted on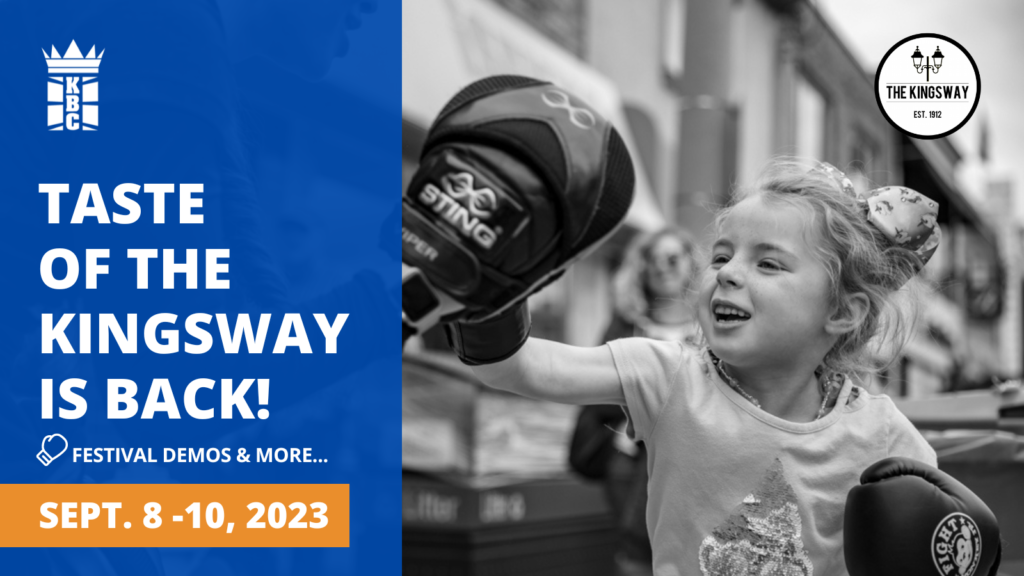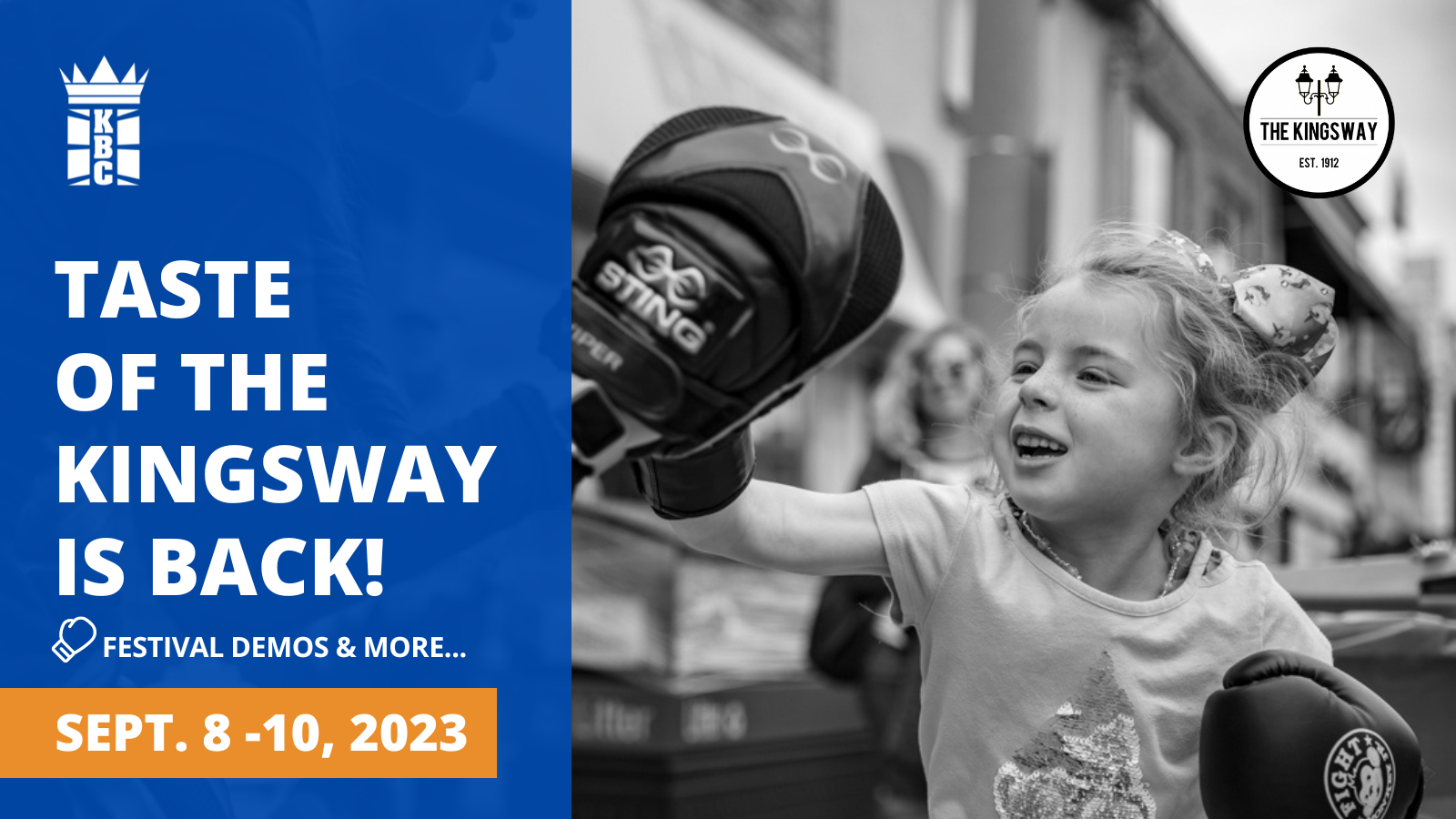 Join the Kingsway Boxing and Fight To End Cancer Families outside of our studio location at Royal York and Bloor (3046 Bloor St. W) on Friday, Sept. 9 from 5 pm until 10 pm and Saturday, Sept. 10 and Sunday Sunday, Sept. 10 all day!
Taste Of The Kingsway is back! We will be celebrating our community and the incredible support that kept us punching for nearly 20 years! Our team will be out all weekend, celebrating with Boxing Lessons, Raffles, Special Packages and much more!
This annual fall festival runs along Bloor Street West between Prince Edward Drive and Montgomery Rd., isn't the same old food festival – this is a culinary and physical experience!
The Taste of the Kingsway is renowned for the quality of entertainers showcased on our TWO GRAND STAGES with continuous live entertainment from well-known artists, performers, and musicians.
Over 200 exhibitors will be participating in this year's event. Beer & Wine Gardens. Food! Be sure to come out and support Kingsway Boxing and The Fight To End Cancer (Festival Specials Listed Below).
See you there! In The Meantime, Keep Your Hands Up!
CHECK OUT ALL FESTIVAL SPECIALS
👊🎗️ 50% of all Kingsway Boxing Club event sales will be donated to the Fight To End Cancer benefiting the Princess Margaret Cancer Foundation
---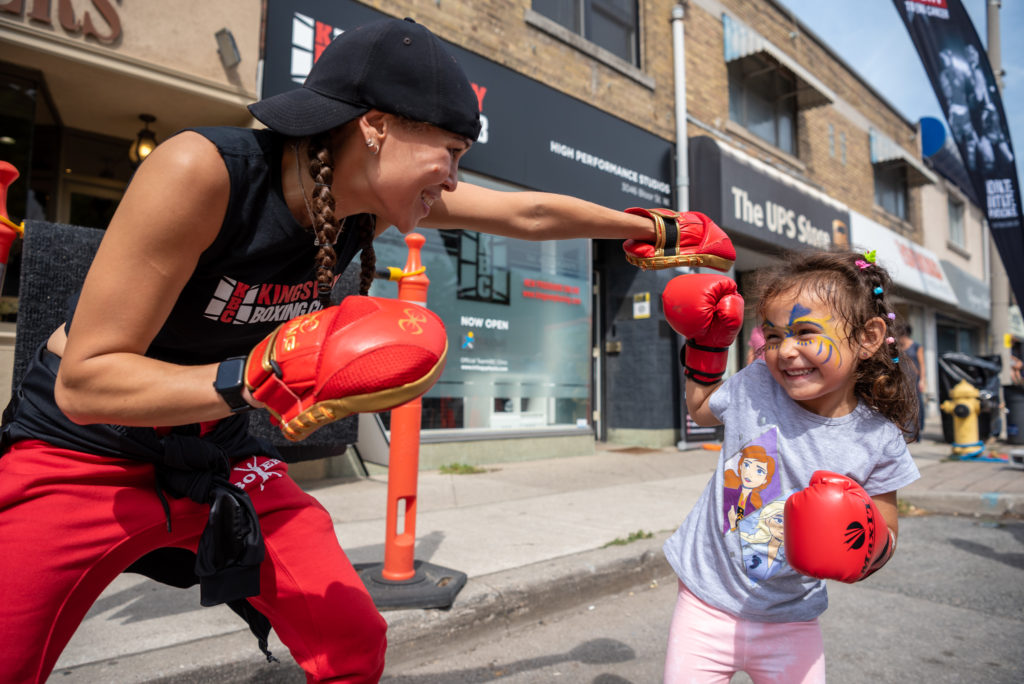 $2.00 CHARITY BOXING LESSONS
These are charity lessons with all proceeds donated to the Fight To End Cancer benefitting research at The Princess Margaret Cancer Foundation.
---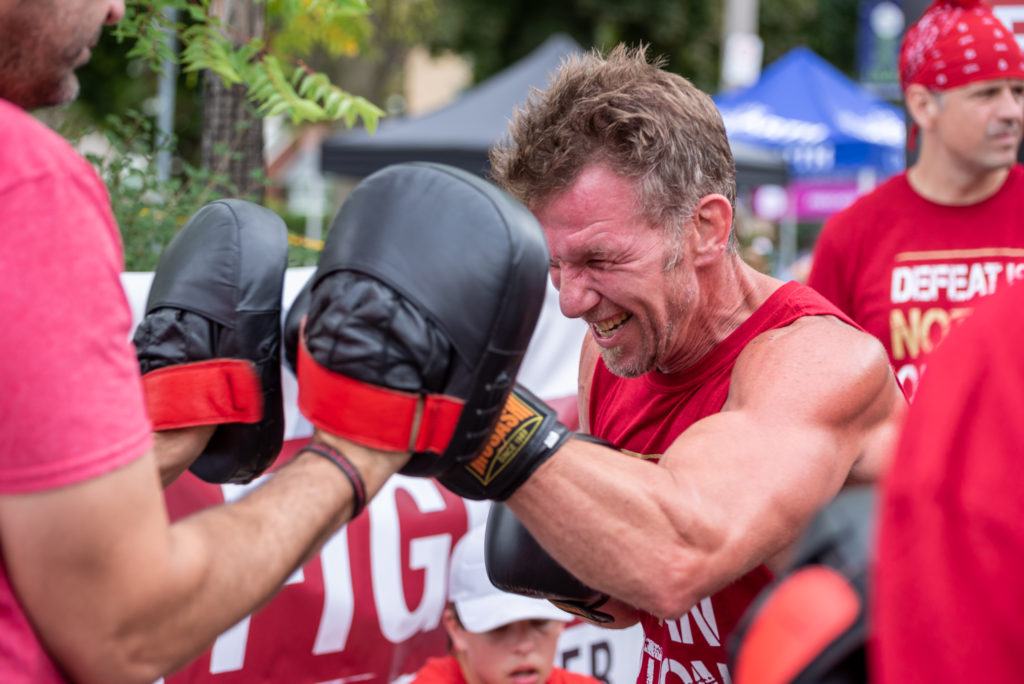 400 PUNCH CHALLENGE
ALL participants receive a special gift (courtesy of Fight To End Cancer) and challenge winners additionally receive Beginner Package ($150.00 value)
---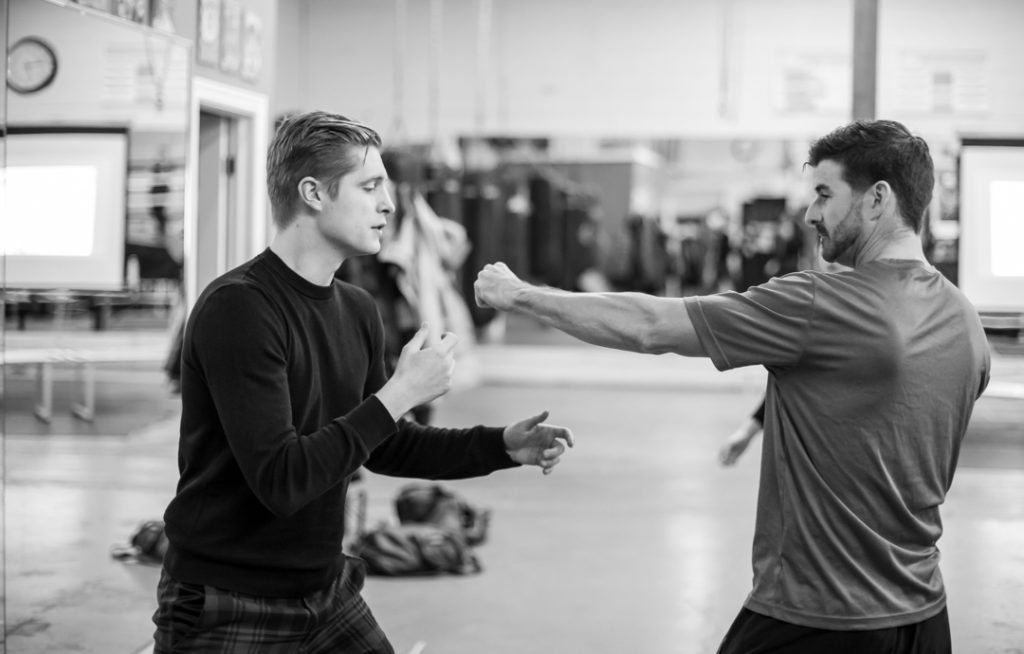 FREE JUTLAND DEMO CLASSES (POST EVENT):
These demo classes will be held the week following the festival at our Boxing Gym located at 22-B Jutland Road.
SIGN UP NOW:
---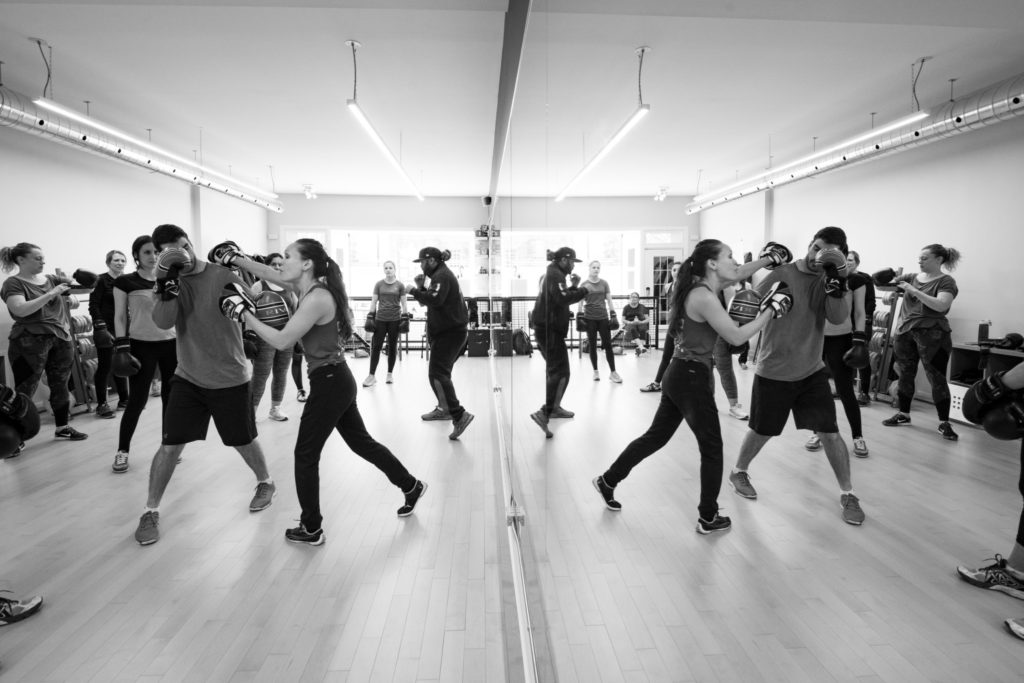 $55.00 FESTIVAL PACKAGE
This special package is available to new and current members during the festival dates only!
Package Includes:
3 Drop-in Classes (any location)
Access to Open Gym for duration of package (up to 4 weeks)
Equipment rental for duration of package.
---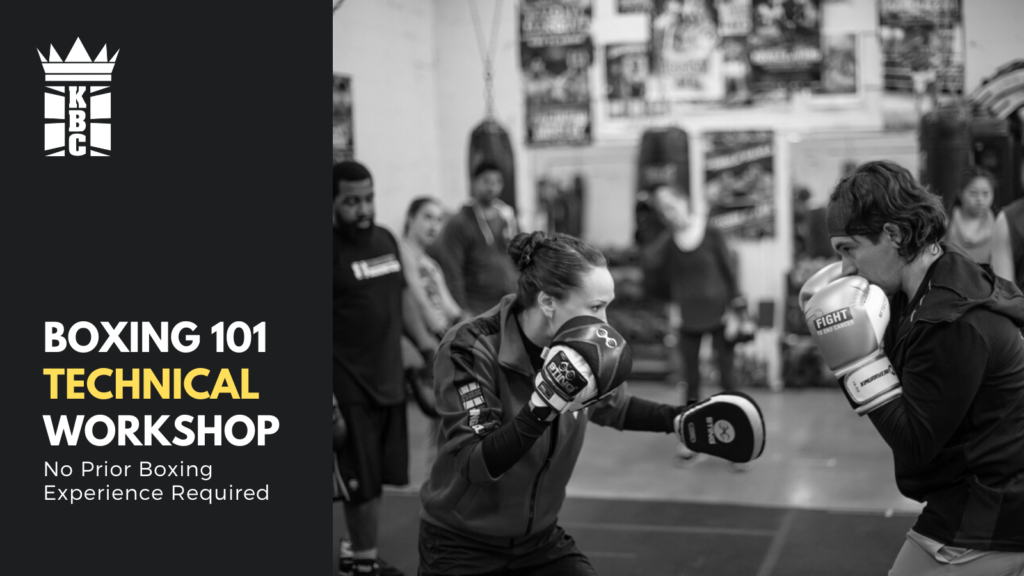 $20.00 BOXING 101 WORKSHOP REGISTRATION
UPCOMING WORKSHOPS: September 30, 2023 & October 28, 2023 (Offered Monthly)
Welcome to our Olympic-Style boxing workshop! We are thrilled to offer an inclusive and accessible environment for people of all ages, genders, and fitness levels to learn, improve, and test their skills as boxers.
* –$30.00 Off — Special Discount Only Available At Festival*
---
Check out a full listing of our services including Seasonal Enrolments, Nutrition, Yoga and so much more…