Ready to Rumble: How to Prepare for Your Session With Kingsway Boxing 🥊
Posted on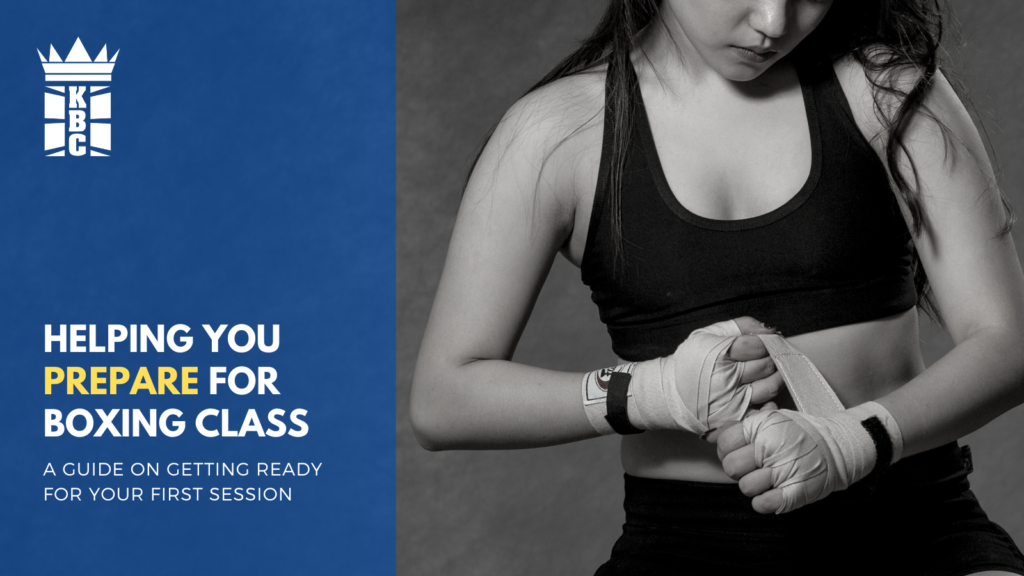 ---
Embark on Your Boxing Journey with Confidence: A Complete Guide to Preparing for Your First Class
Walking into a boxing gym for the first time can be a bit overwhelming, regardless of your experience in the sport. At Kingsway Boxing, we strive to create a welcoming and supportive environment, making sure you feel comfortable from day one. When you're ready to join us for your first class, take a look at the complete guide below to get started on your boxing journey with confidence.
What You Need & What You Need To Know…
✅ Pick Up and Drop Off Procedure: Your cooperation and adherence to these procedures will help us maintain a well-organized and enjoyable experience for everyone at Kingsway Boxing Club. We look forward to having you join our classes! 🥊🚗🕑📝
Timely Arrival: Please arrive no earlier than 5 minutes before the session starts to allow for a smooth transition between classes.
Cancellation Policy: To avoid the loss of a session credit, kindly cancel your reservation through your account or reply to the confirmation email at least 12 hours in advance.
Account Updates: Ensure your account information is up-to-date to receive any important communications and updates from us. Account Login
✅ Come Dressed & Ready: Get the most out of your training session by coming dressed and prepared to train! Remember to wear appropriate workout attire and bring your indoor workout shoes. As we have limited access to change rooms, we recommend arriving at your class ready to go if possible. This way, you can avoid waiting in lines for facilities and jump right into the action. We're looking forward to seeing you in top form and ready to take on the challenge at Kingsway Boxing Club! 🥊👟💪
✅ Bring Reusable Water Bottle: Staying hydrated and nourished is crucial to ensure you have optimal energy levels and get the most out of your boxing class. Proper hydration enhances your performance, improves endurance, and helps you recover faster. Read more here on how to stay properly hydrated.
✅ Boxing Gloves & Wraps: We understand the importance of trying before you buy. You're not obligated to purchase equipment right away. We have gloves available for day use, so you can explore boxing with ease. When you're ready, we have our exclusive Equipment Starter Package with all the essentials.
Proper Hand Wrapping: If you're unsure about how to wrap your hands correctly, we've got you covered! We encourage you to arrive 5 minutes early for your class, and our coaching team will be more than happy to assist you in learning the proper hand wrapping technique. Your safety and comfort are our top priorities, and we want to ensure that every participant feels confident and well-prepared before throwing your first punch.
Learning how to wrap your hands correctly is a fundamental skill in boxing, as it provides crucial protection for your hands and wrists during training and competition. Here's why proper hand wrapping is essential:
Hand and Wrist Protection: The repetitive impact of punching in boxing puts a lot of stress on the hands and wrists. A well-wrapped hand provides additional support, reducing the risk of sprains, fractures, and other injuries.
Stability and Alignment: Proper hand wrapping ensures that your fingers, knuckles, and wrists are aligned correctly. This alignment helps distribute the force of the impact evenly, minimizing the risk of injury.
Improved Performance: A secure hand wrap allows you to punch with confidence and full power, enhancing your performance during training and competition.
Mandatory in Competition: In competitive boxing, improper hand wrapping can lead to disqualification. Knowing the correct wrapping technique ensures you meet the rules and regulations of the sport.
FULL INSTRUCTION: DOWNLOAD PDF
What To Expect In Class
In our classes at Kingsway Boxing Club, you can expect an engaging and rewarding experience designed to cater to participants of all levels, from beginners to seasoned boxers. Here's what you can look forward to in our classes:
Expert Coaching: Our classes are led by Nationally Certified Coaches who have extensive experience in the sport. They will guide you through each session, providing clear instructions and personalized feedback.
Technical Instruction: You'll learn the technical movements and mechanics of boxing, including proper stance, footwork, punches, defensive maneuvers, and more. Whether you're new to boxing or want to refine your skills, our classes will help you become a more proficient boxer.
Physical Challenge: Get ready to be pushed physically in a whole new way. Our workouts are designed to improve your cardiovascular fitness, strength, agility, and overall conditioning. You'll build stamina and endurance as you progress in the sport.
Inclusive Environment: Our classes are welcoming to individuals of all fitness levels and backgrounds. Whether you're a beginner or an experienced athlete, our coaches will adapt the training to suit your needs and goals. You'll find camaraderie and encouragement among fellow participants, fostering a positive and motivating atmosphere.
Youth and Adult Programs: Our successful youth and adult programs have been running for over 20 years. They provide a safe and fun environment for young boxers to learn and grow in the sport.
Personal Growth: Beyond physical fitness, boxing instills discipline, mental resilience, and self-confidence. You'll experience personal growth as you challenge yourself and achieve new milestones in the sport.
Year-Round Opportunities: We welcome participants back year after year, and new members are always invited to join. Our doors are open to anyone looking to share in the transformative experience of boxing.
No matter your starting point, we are dedicated to helping you achieve your goals in boxing and ensuring you have a fulfilling and enjoyable journey. Join us at Kingsway Boxing Club and discover the excitement and benefits of this dynamic sport! 🥊🏋️‍♂️🥇
Not Sure Which Program Is For you? Get Started Today!
Boxing is an inclusive sport suitable for all fitness levels and ages. Don't be intimidated; we offer classes tailored to everyone. Our dedicated coaches will ensure you feel well taken care of throughout your journey. Join us and experience the welcoming world of boxing!
Group Drop-In Classes
Getting started with us is easy through our drop-in classes, available for booking directly on our website. Our offerings go beyond recreational boxing, including Thai Kickboxing, Yoga, and various fitness programs. Join us for a diverse and enjoyable fitness experience that caters to your interests and goals. Discover the perfect class for you and kickstart your journey to a healthier and more empowered you! 🥊🥋🧘‍♀️🏋️‍♂️
Private and Semi-Private Training
For those seeking additional support with their boxing skills or interested in personal training beyond boxing, we offer 1-to-1 coaching through our TKO packages. These personalized sessions are designed to enhance your comfort level and build confidence in boxing or any other fitness goals you may have.
Take advantage of our special offers and discover the benefits of one-on-one coaching. We're dedicated to helping you reach your full potential and achieve your fitness aspirations. Join us for a transformative training experience! 🥊🥋🏋️‍♂️ Get Started Now
KBC On-Demand Database & Virtual Training
Since introducing our virtual boxing and conditioning classes, the response has been overwhelmingly positive. Alongside our extensive online database featuring hundreds of virtual classes, we remain committed to providing personalized training experiences through private online sessions.
Whether you're interested in joining our virtual classes or seeking one-on-one coaching, we have you covered. Kingsway Boxing is dedicated to ensuring that you can continue your fitness journey from the comfort of your home while staying connected to our supportive community. Join us online and experience the power of virtual training! 🥊💻🌟 Contact Us to request private virtual training today!
Terms & Conditions
Transparency is our priority, and we want everyone to feel completely comfortable and informed before registering. For detailed information regarding our cancellation and refund policies, as well as essential terms and conditions related to purchasing sessions or memberships, please take a moment to review the Kingsway Boxing Club Terms & Conditions. Your understanding of these important aspects will help ensure a smooth and enjoyable experience with us. We look forward to welcoming you to our boxing community! 🥊✨
Please take a moment to review the KBC Terms & Conditions
---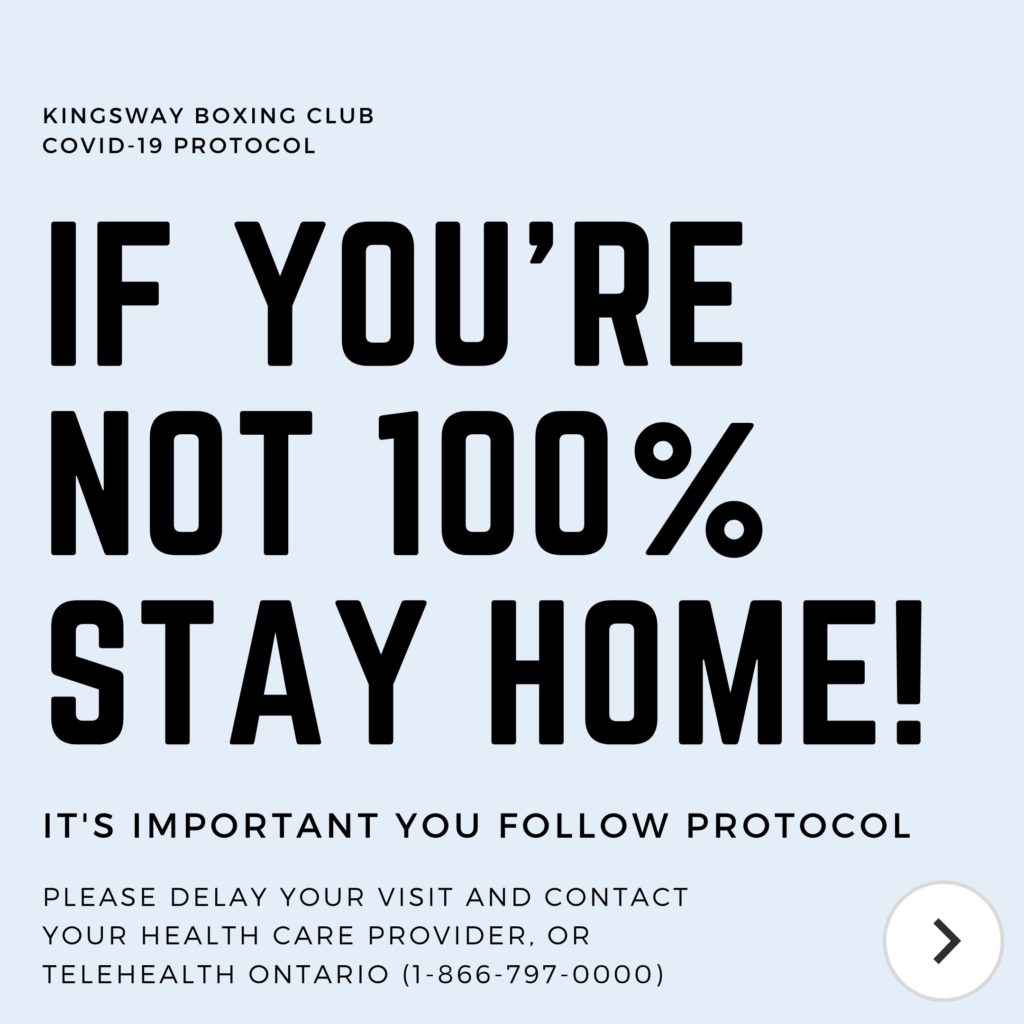 At Kingsway Boxing the safety of our community is our number one priority. We kindly urge all attendees to be mindful of their health before participating in any classes or training sessions.

Our staff trainers and coaches remain dedicated to upholding strict protocols ensuring the safety and well-being of our Kingsway family. Thorough cleaning and sanitation take place between clients and classes to maintain a clean and hygienic environment.
We are committed to hosting an environment that empowers everyone to excel and accomplish their goals in a healthy and positive setting.