WARRIOR WOMEN FIT Program brought to you by Professional MMA Fighter, Melissa Karagianis
Posted on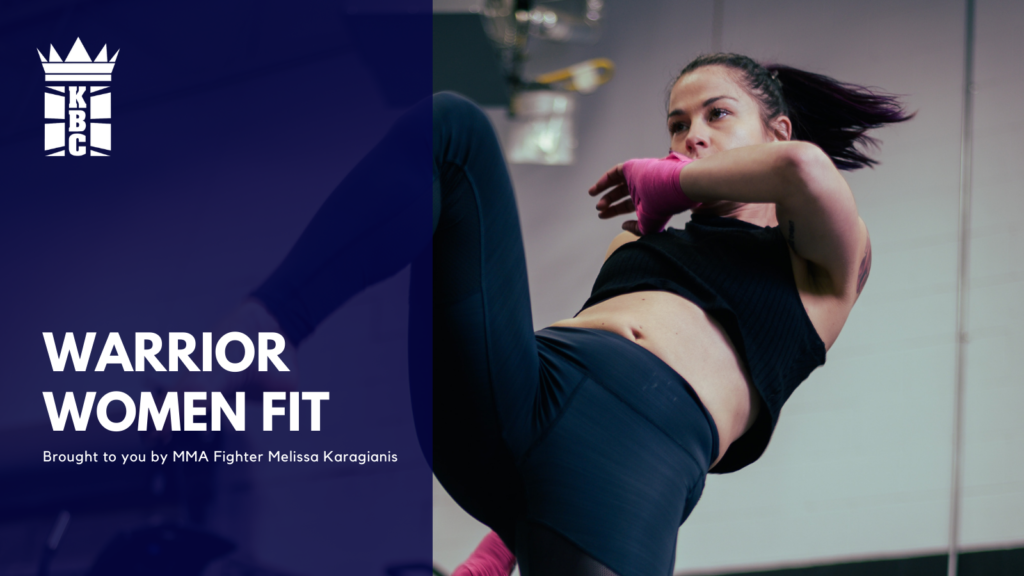 Kingsway Boxing Club is very happy to bring professional MMA fighter, Melissa Karagianis, back to offering new and exciting classes at our gym.
See below for more information on her new Warrior Women Fit Program, coming Jan 9, 2022.
---
🥊Brought to you by professional MMA fighter, Melissa Karagianis, Warrior Women Fit classes are 45 min and suitable for all fitness levels. These classes are fun , challenging and different then the typical bootcamp class . Melissa has incorporated kickboxing and bodyweight exercise into this high intensity fat blasting workout. Warrior women Fit classes will not only get you into the best shape of your life , it will also leave you feeling empowered!
🥊The Workout: The Warrior Women Fit include fun are filled with fun boxing and Martial Arts drills. these classes will include a combination of strength, cardio, muscle endurance, flexibility, core, and functional movement exercises. You will get EVERYTHING you need!
🥊Time Efficient Training. Our classes are 45 minutes in length. Get you in and get you out. We keep you moving and burning fat from the first minute to the very end!
🥊NEVER Plateau! The body hates change! It would much rather do the same thing every minute of every day. Well we have news for you…when you do the same exercise routine day in and day out you stop seeing results or "plateau." Throughout our classes we utilize the principle of muscle confusion. You will NEVER do the same workout twice! Why is this good? Because…your body will never adapt and you will never plateau! You will get results and they will come quick and continue to come!
🥊Positive Energy: Our programs are about a team environment where both your trainers and fellow teammates motivate and challenge you to reach your highest potential!
---
[PROGRAM OPTIONS] WARRIOR WOMEN FIT
---
WINTER 2022 START DATE: Thursday, Feb. 03, 2022
Every Thursday: 8 pm – 8:45 pm
Course Duration: 4 Week Program | Feb. 03 – Feb. 24.
Location: High-Performance Studios | 3046 Bloor St. W.
Program Options: Early Bird Rate: $110.00 | $130.00 Regular Cost [Must Register 2 weeks prior to the course start date to be eligible for Early Bird Rates.]
If this program is already in session, please Contact Us for prorated options.
---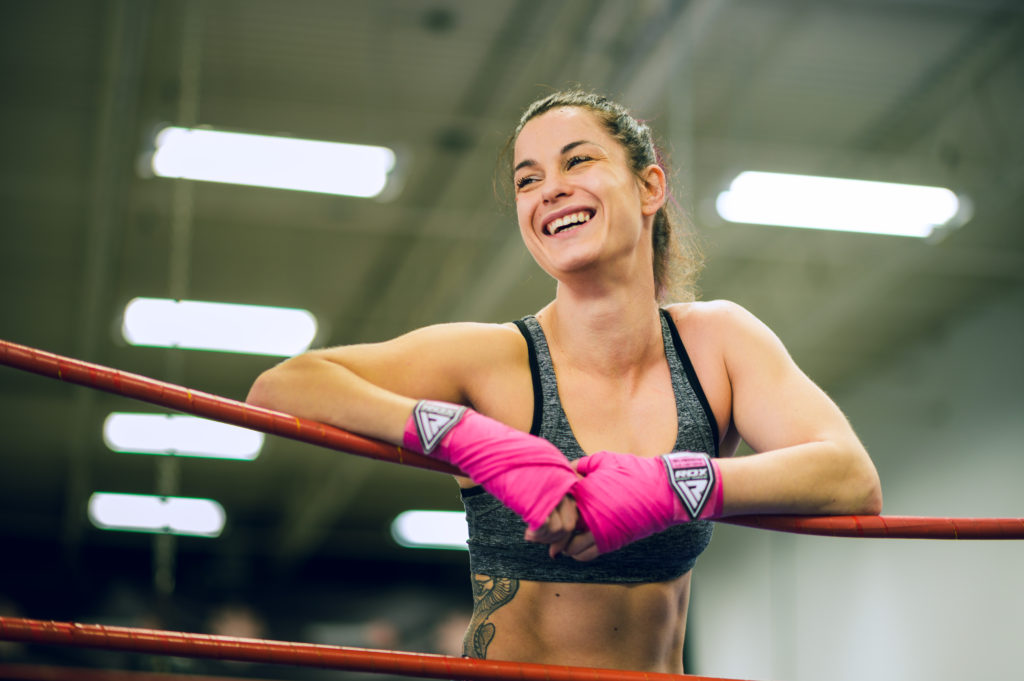 About Melissa Karagianis
Professional MMA Fighter from Toronto, Canada and hairstylist, Melissa " Magic" Karagianis, began teaching her clients who encouraged her and indicated they'd love to learn self-defense from her if Melissa were to ever start a class. As she started building her skills and taking on national fights, she decided professionally start teaching and began the Warrior Women Fit Program, here, at Kingsway Boxing Club.
---
WHAT TO BRING
Bring a water bottle and a small towel. We have plenty of weights, bands and mats that are thoroughly sanitized when each class has ended. No need to bring your own equipment. I will have everything set up for you, so you don't have to grab anything.
Please try to bring the least amount of clothing and gear as possible. There will be cubbies available for your bags and coats that will be sanitized after every class.
---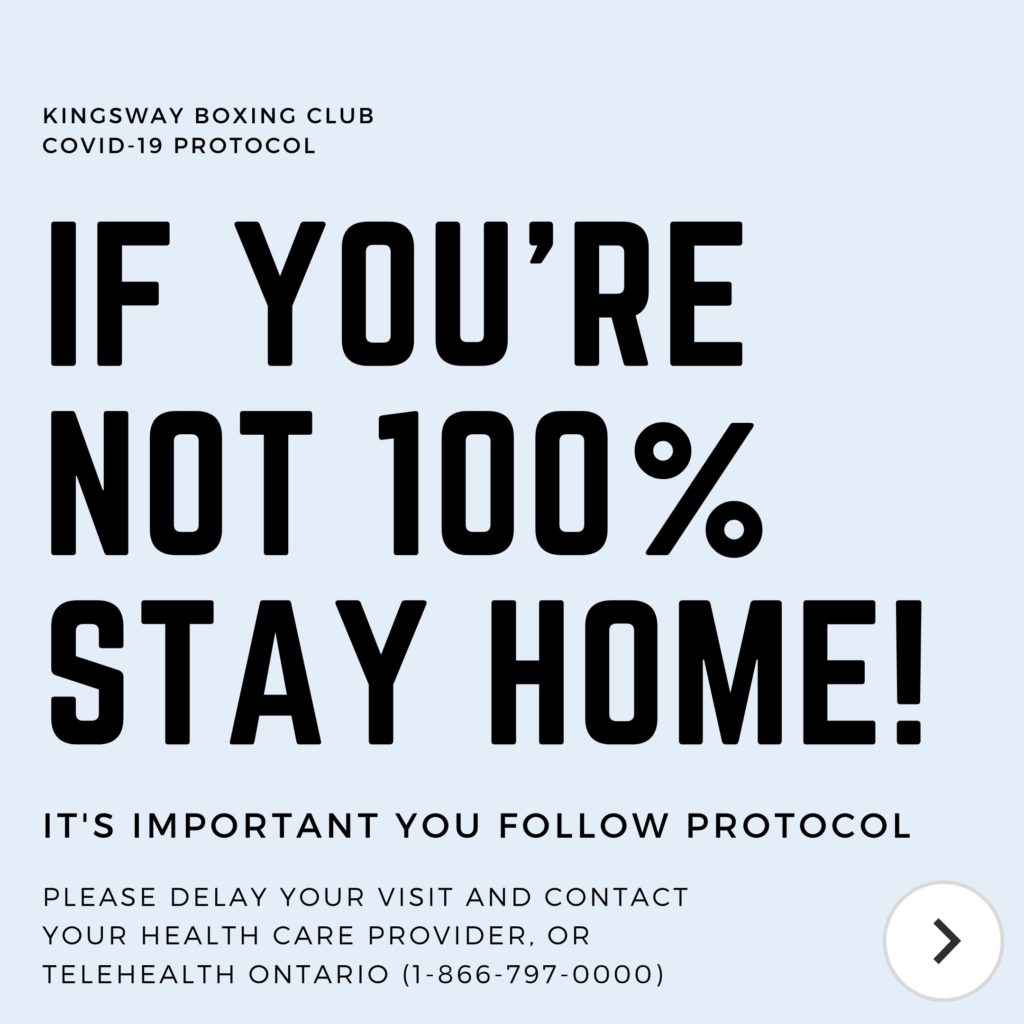 The Kingsway Boxing Family has been back to training since June. As we build routines, return to work and kids go back to school, it's important to continue keeping our community safe! Please be aware of any possible symptoms and contact us if you're unsure.
Our staff, trainers and coaches will be following strict protocols limiting contact and ensuring the safety of our clients. In addition to cleaning in between clients and classes, a deep clean and sanitization of all locations are conducted at the beginning and end of each day.
Thank you for your support!