Our Fall Newsletter is LIVE!
Posted on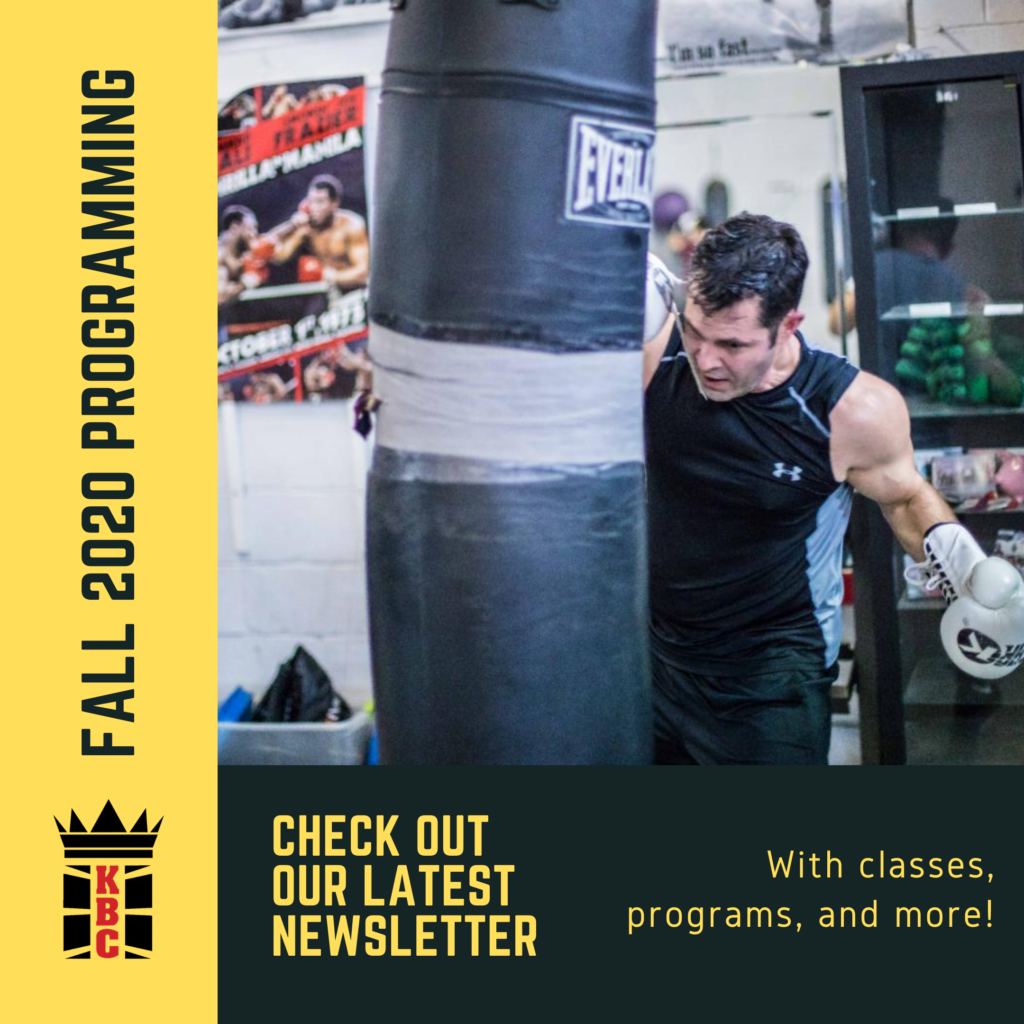 ---
Dear KBC Family/Friends,

It's hard to believe that Summer is almost over! Virgil, myself, and our team at Kingsway Boxing have been working hard since re-opening, to navigate and prepare for our Fall 2020 programming.

We hope you're all keeping well and want to reassure you that our Kingsway Boxing COVID Protocols & Procedures have been developed with your safety in mind.
We're now offering physically-distanced private and small group training under the Boxing Ontario COVID Taskforce/Ontario Government safety & sanitization protocols. Kingsway Boxing will also continue offering virtual classes for those not returning immediately.

And our specialty seasonal enrolments are now open for registration! If you're having trouble finding a class to accommodate your schedule, we also offer private training from 5am — 10pm daily.
Thank you all for your support and patience as we navigate this new normal!
In The Meantime, Keep Your Hands Up… AND CLEAN! 👊
– Jennifer Huggins, Kingsway Boxing Club