Thursday Night Road Work Sessions are HERE! ALL MEMBERS WELCOME!
Posted on
---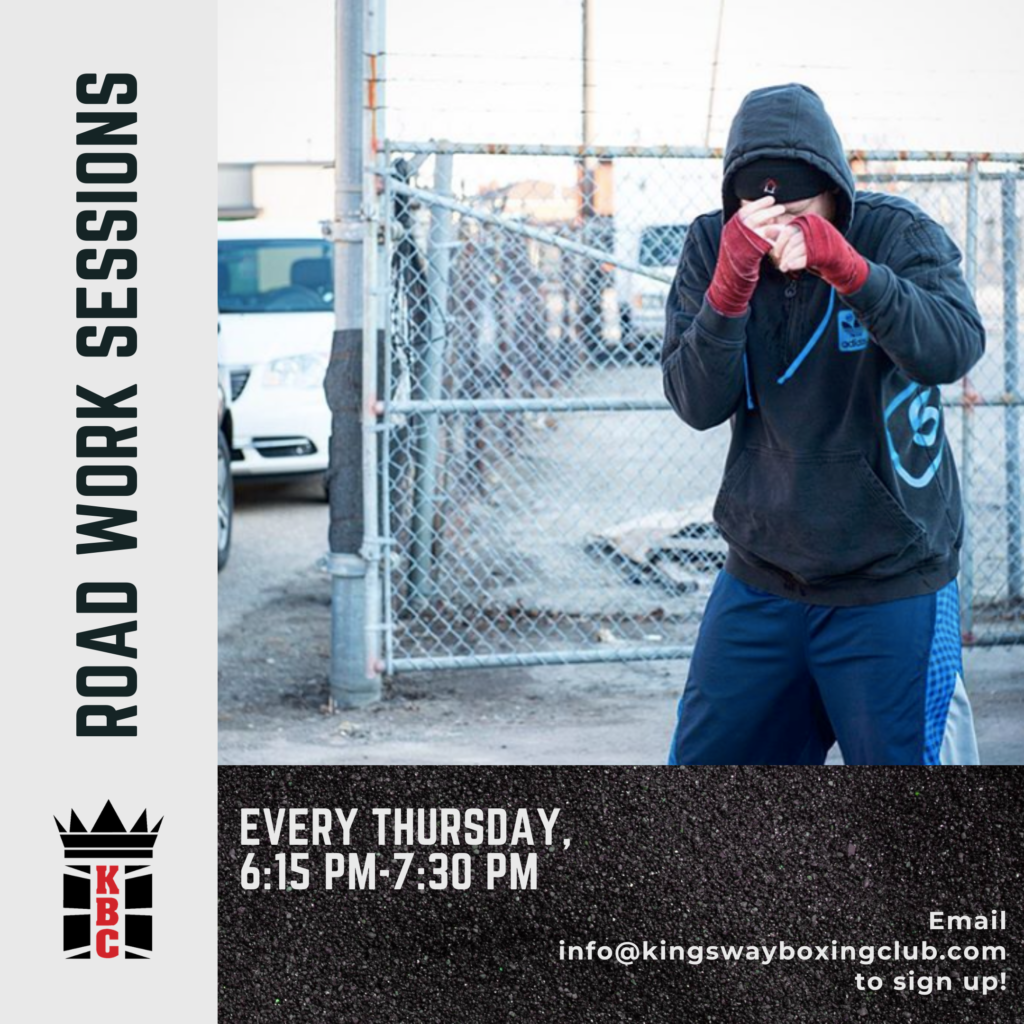 Calling all Thursday Boxers!
As we begin accommodating our Fight Team and Membership Programs, we've launched a Road Work Session on Thursdays at 6:15 pm.

Please note the following:
🥊 Boxers will meet outside of the gym at 6:15 pm
🥊 This will be conducted outside of our facility in a "Meetup" format (This is not a monitored class; athletes are given the drills before the warmup run and are expected to execute as a team)
🥊 Anyone registered for the scheduled classes have automatic access to the Roadwork
🥊 All Members have access to the roadwork sessions regardless of registration for conditioning classes
🥊 Running will happen rain or shine! This is preparation to get back into sparring and a major component of what you will need to build your aerobic and aerobic systems
🥊 Athletes who cannot run will work on technical boxing, strength and conditioning drills.
SCHEDULE CHANGES: Please ensure you have checked the KBC WhatsApp group in the case that the meetup is cancelled for that week. Request access to KBC WhatsApp Group
---
ROAD WORK SESSIONS
Dates: Every Thursday at 6:15 pm
Location: THE BOXING GYM | 22-B Jutland Rd
Program Cost: Free for existing members
---
Helpful Resources
14 Tips for running in the rain – Running 101
This article from Running 101 is a super handy resource for Road Work participants. Exercising in the rain doesn't have to ruin your workout! And since these sessions are held rain or shine, these are some good tips to keep in mind, like how to prepare yourself, what to wear, and how to reframe your mindset.
Should You Exercise in the Rain? Science Says Yes – Health.com
This is another great article to reference when getting ready for a rainy-day workout. The article even cites scientists who claim that those who work out in the rain actually work harder and burn more calories. So, don't see the dreary weather as a negative; it could help you perform at your peak!
---