INTRODUCING THE NEWEST MEMBER OF TEAM KBC: COACH MARIA GERNEGA
Posted on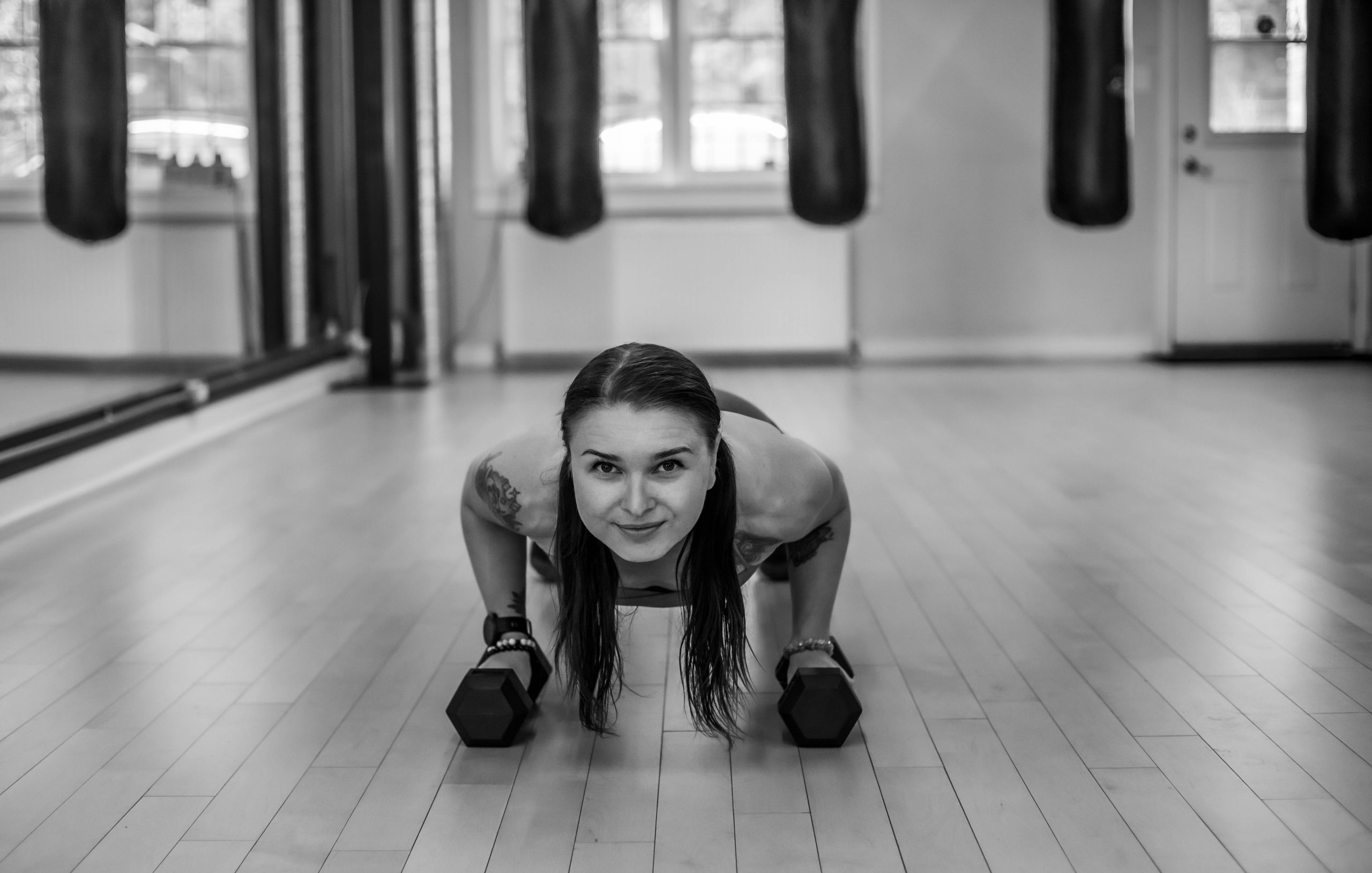 Maria Gernega is our newest Coach at the Kingsway Boxing Club.
She has a remarkable resume under her belt, including Boxing and HIIT Coach, Mat Pillates and Yoga Teacher 🧘‍♀️
She is a Certified Personal Trainer under The National Academy of Sports Medicine
Rain or shine you'll be put through drills and skills to keep you moving! Maria's movement classes will light up your mind and heart, get you strong and agile, and inspire you with rhythm + music 🎼
Since the COVID19 pandemic hit last year, Kingsway Boxing Club partnered up with Beaver Boxing, to come to you live through our virtual programming.
However, you can NOW JOIN US ON LOCATION throughout various class and enrolment options as KINGSWAY BOXING CLUB HAS MOVED INTO STEP 1 OF THE REOPENING PROCESS.
We are so excited to bring you tons of new programs! Some with familiar faces and some with ALL NEW COACHES who have recently joined the KBC family👇
Coach Maria Gernega previously coached at 9- Round and F45 and will now be joining the Kingsway Boxing Club, where she will be teaching all kinds of movement classes (featuring some awesome tunes💃)
P.S. She is also very artistic 🎨 and does illustrations on the side (yes, you can ask her artsy questions too😅)
GET STARTED WITH MARIA TODAY…
PRIVATE TRAINING AVAILABILITY
WEDNESDAYS 8AM – 11AM
THURSDAYS 10AM – 11AM & 3PM – 4PM
Join Maria Gernega in her private training sessions, where you can ask questions and refine your technique through personal interaction.
SIGN UP QUICK, spots going quickly!
---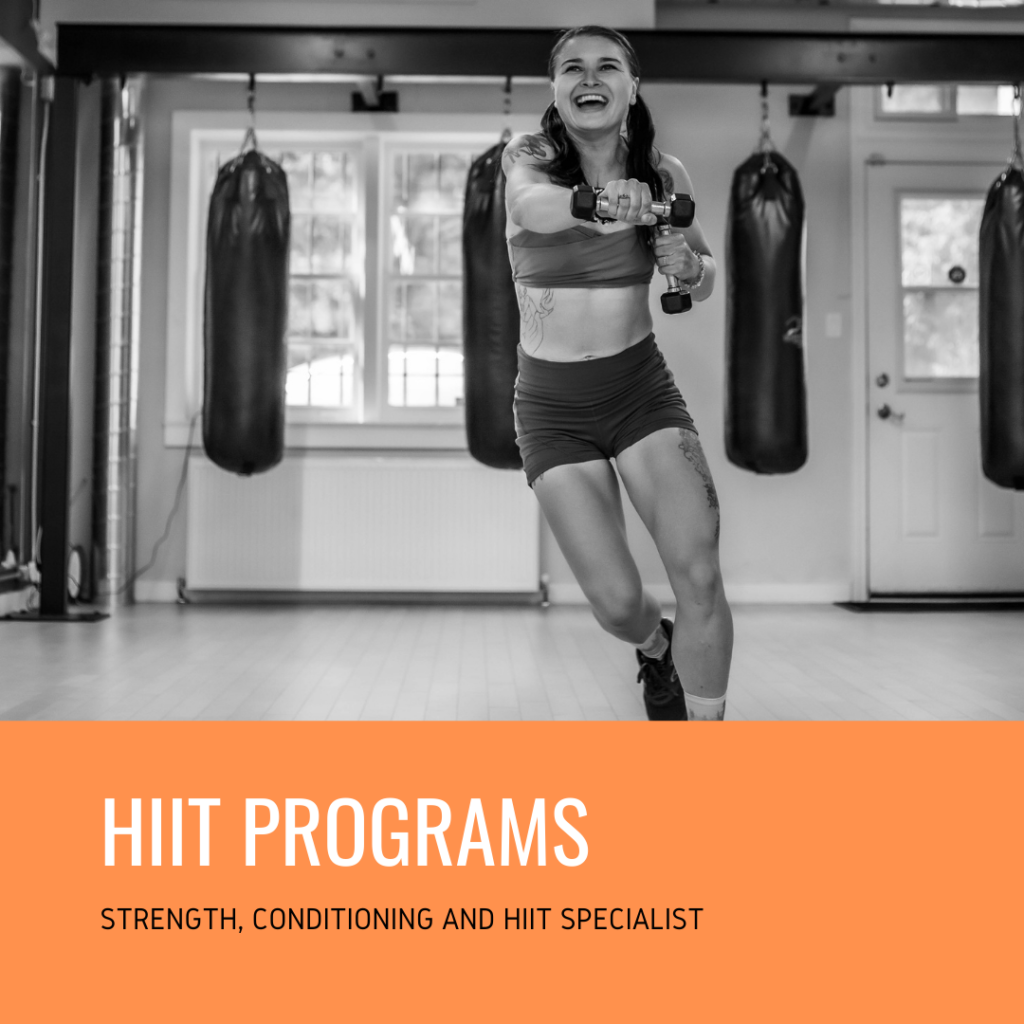 HIIT Strength Classes (open to all members and drop-ins)
HIIT (High Intensity Interval Training) is the perfect way to get a fast and effective workout FOR ALL AGES AND FITNESS LEVELS!
You can join Maria every Monday on our regular schedule both virtually and in person with her exclusive HIIT Strength and Conditioning Classes!
*Currently not in session
---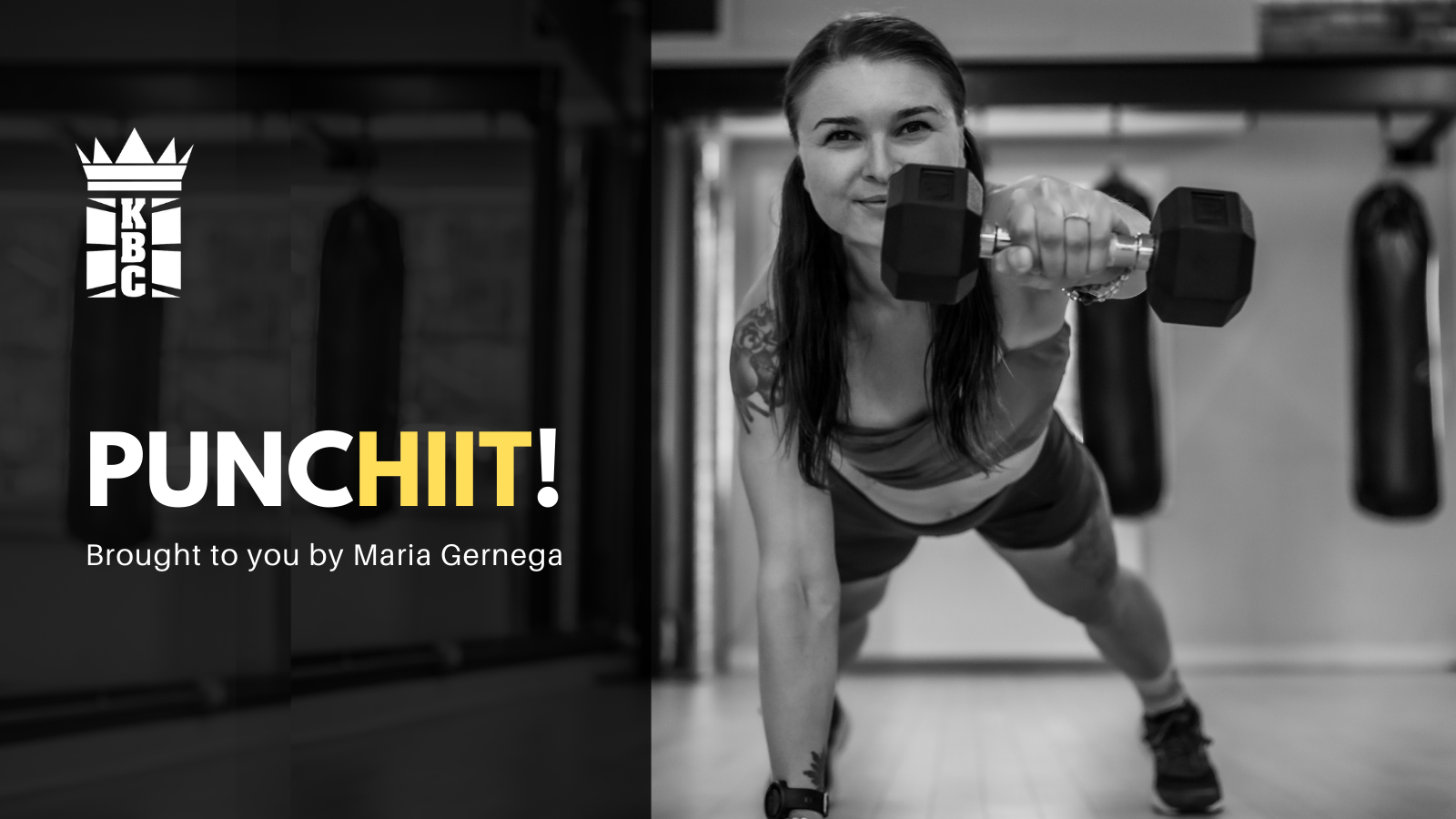 "Spicy, music-driven and invigorating for the mind and body"
~45 minute classes, filled with intense training, leaving you empowered and energized!
~Come join Maria's PUNCHIIT! classes, outside the High Performance Studio on Bloor St. W – Tuesdays @ 5:30PM
☑️ Interval training breaks up a set amount of exercises into small segments with recovery intervals in between to enhance the accomplishment of each exercise. This type of training maximizes calorie burn and improves overall performance.
☑️ HIIT Conditioning incorporates interval training, functional fitness, strength training, and stretching and is suitable for all fitness levels.
*Currently not in session