GET STARTED TODAY WITH OUR NEWEST SUMMER PROGRAM PUNCHIIT 💥 🥊
Posted on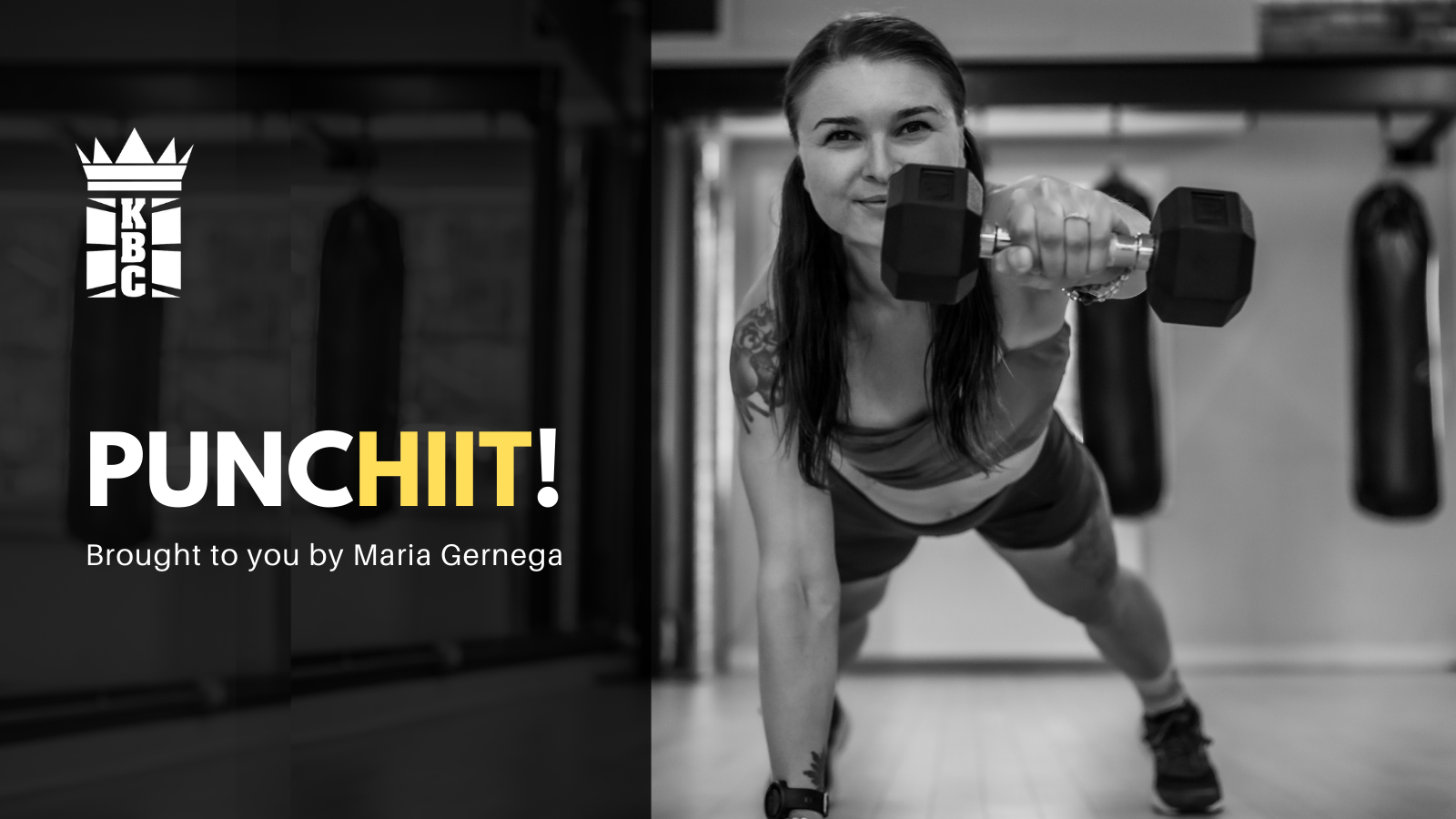 ---
This newly added program is brought to you by Fitness Guru and HIIT Coach Maria Gernega at our High Performance Studios (3046 Bloor Street West).
Maria's movement classes will light up your mind and heart, get you strong and agile, and inspire you with rhythm+music! Maria is a boxing, HIIT, mat pilates and yoga teacher (also an illustrator on the side). Expect to work hard from start to finish in her sessions and leave feeling energized + empowered!
---
⚠️ LEGISLATIVE PROTOCOLS IN EFFECT: This program will be shifting to an outdoor format effective immediately. Please refer to the information provided by your instructor. Thank you for your patience and support!
PROGRAM DATES AND INFORMATION
---
NEW DATES TO BE ANNOUNCED SOON!
---
---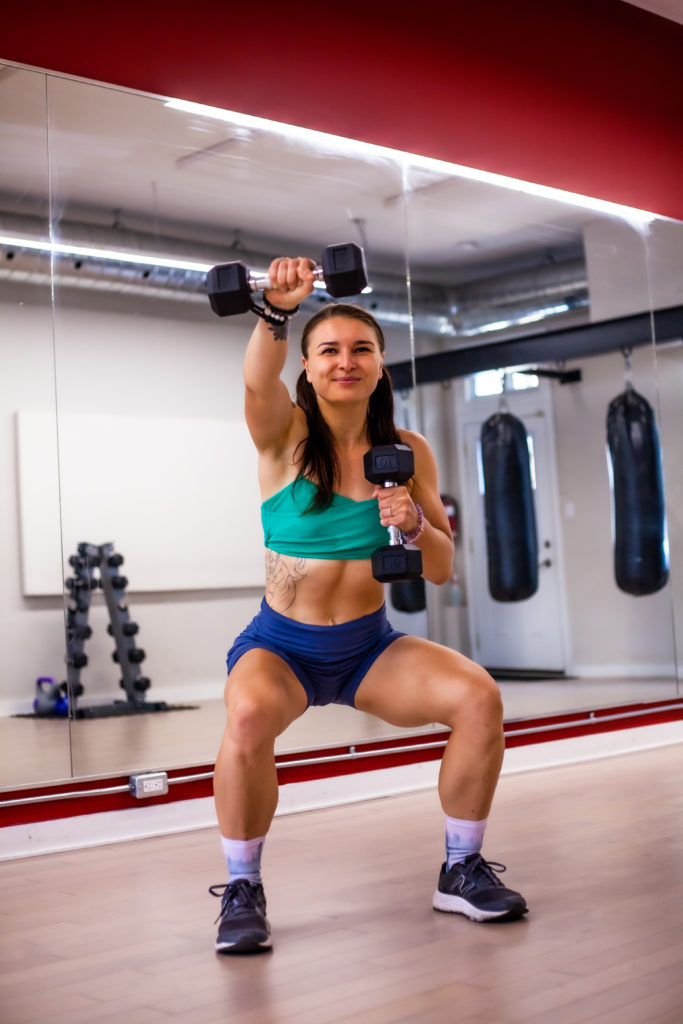 Coach Maria Gernega
Maria Gernega is our newest Coach at the Kingsway Boxing Club. She has a remarkable resume under her belt, including Boxing and HIIT Coach, Mat Pillates and Yoga Teacher.
A boxing enthusiast, Maria Gernega ensures her 45 minute classes are filled with intense training, leaving you empowered and energized!
She describes her classes as "Spicy, music-driven and invigorating for the mind and body"
Maria has also coached at 9- Round and F45 and will now be joining the Kingsway Boxing Club.
Come join Maria's PUNCHIIT! classes, outside the High Performance Studio on Bloor St. W – Tuesdays @ 5:30PM
P.S. She is also very artistic and does illustrations on the side.
Certifications:
Certified Personal Trainer under The National Academy of Sports Medicine
---
Here are a few things you should know before we get started:
COVID-19 PROTOCOLS
Line up outside KBC High Performance Studio along Bloor St. Spaces indicated on the sidewalk. Arrive no earlier than 5 minutes before the session starts.
Wear a mask when we first meet at KBC High Performance Studio. You may take it off once you've been placed in your workout section and you begin your physical activity.
You will be required to sanitize your hands upon location entry before we start the session.
Maintain your 6' separation when training unless you are with the same family or bubble group. Keep your masks handy in case you need to move outside of your allotted space or use the washroom facilities.
If you cannot make the session, please give a minimum of 24 hours' notice in advance. This is important for contact tracing.
Please read full protocols: KBC COVID Protocols.
WHAT TO BRING
Account Login: Ensure your information is updated so we can communicate any updates
Come dressed and ready to train, including your workout shoes. Change rooms are off limits due to COVID Protocols. If it's a rainy day outside, please ensure you wipe your feet throughly
Bring a full water bottle
Avoid bringing large bags. But we know you may be coming from school, so we will have cubbies!
WHAT TO EXPECT IN CLASS
Let's shake off the day with some boxing infused HIIT-style work. These classes will be 45mins long, spicy, music driven and invigorating for the mind+body.
---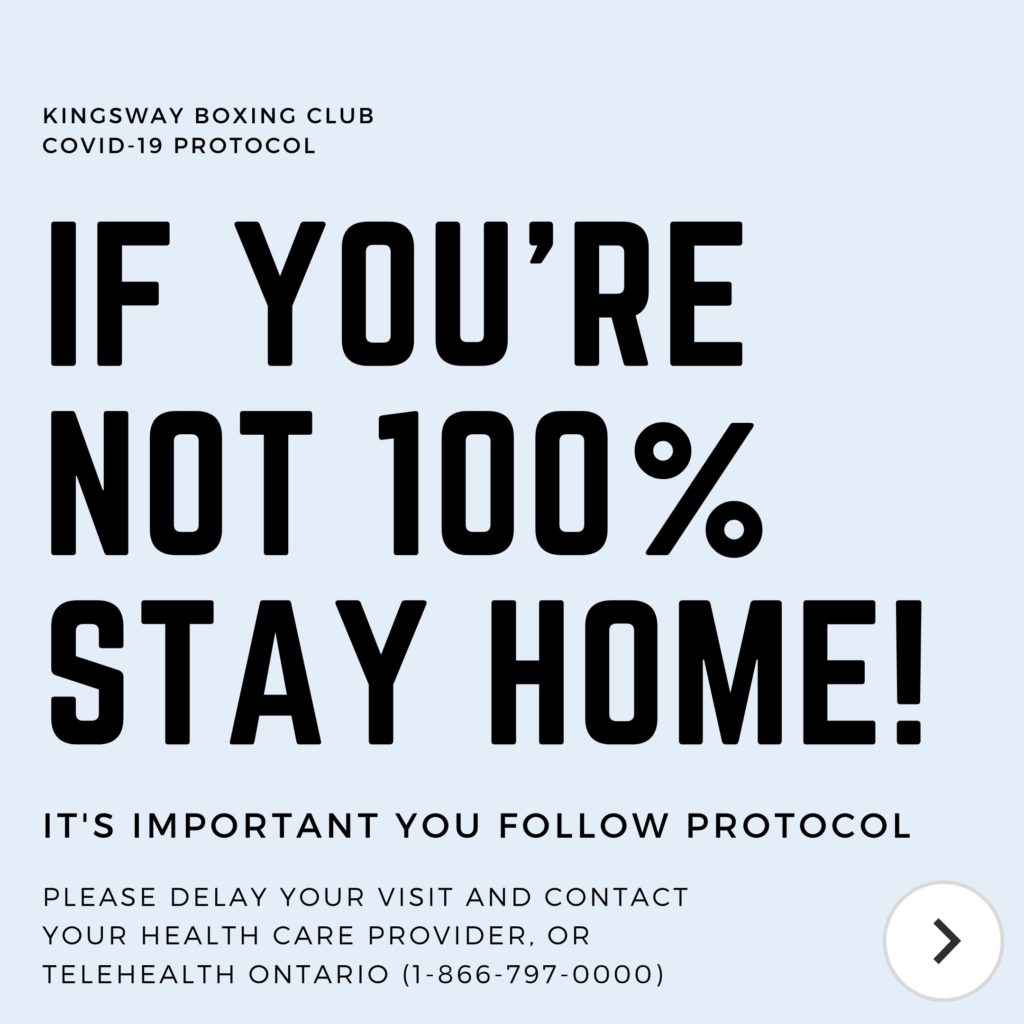 The Kingsway Boxing Family has been back to training since June. As we build routines, return to work and kids go back to school, it's important to continue keeping our community safe! Please be aware of any possible symptoms and contact us if you're unsure.
Our staff, trainers and coaches will be following strict protocols limiting contact and ensuring the safety of our clients. In addition to cleaning in between clients and classes, a deep clean and sanitization of all locations are conducted at the beginning and end of each day.
Thank you for your support!
---
[ARCHIVE] ALREADY REGISTERED? KEEP UPDATED WITH CORRESPONDENCE BELOW: