Happy Holidays, Gift Ideas & LAST CALL 2021 Programming!
Posted on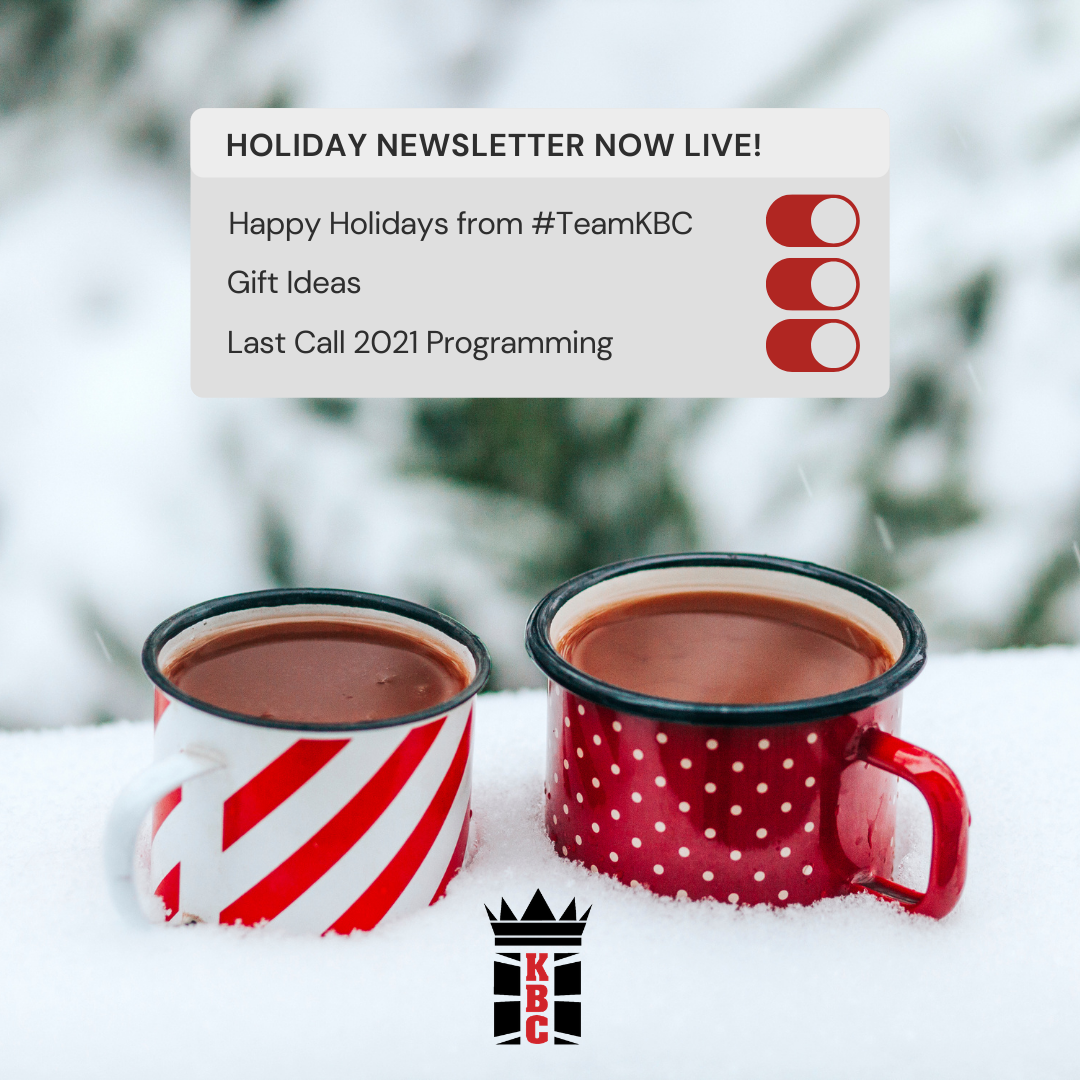 ---
Our Holiday Newsletter Is Live!
It includes holiday wishes from #TeamKBC, great gift ideas, and a last call for 2021 programming 🎁
We're still fighting strong thanks to your love, commitment and generosity.
Though our physical locations are closed, we're committed to offering our community safe and creative outlets to continue training throughout the holidays and into 2021.
Check Out Our Great Holiday Gift Ideas Below!
---
---
Gifts Available Online:
✅ Digital Gift Cards
✅ Our popular #DefeatIsNotAnOption Face Masks
✅ Virtual 5-Class Packs
… And so much more!
---
---