SUMMER HIIT WITH JO-ANNE SHEFFIELD RETURNS WITH A BANG!
Posted on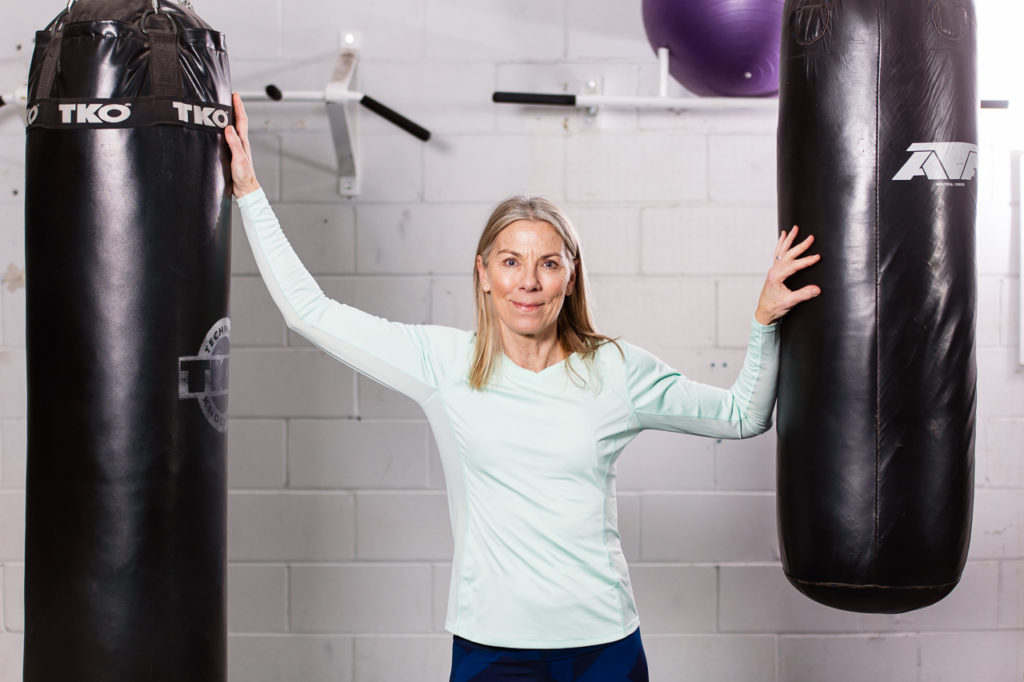 SUMMER HIIT WITH JO-ANNE SHEFFIELD RETURNS WITH A BANG!
"It's been just over three months and like most of you, I have had to pivot and completely change the way I deliver my services."
Jo-Anne Sheffield has been filling Kingsway Boxing Club with her incredible energy and perfectly executed burpees since we opened our High Performance Studios in 2017. Her programs sell out before they're even available — her dedication is contagious.
We have all felt the emotional effects of our new reality. Though Jo and our team continue to stay busy with Virtual Classes, the physiological toll it's taken on both trainer and client is unreal. Nothing compares to physical and social interaction. In Jo's words:
"The energy from a full class of participants to the banter and updates from clients – I'm really missing it all. I know I'm not alone with this feeling. Everyone I've spoken to recently has said they miss human contact more than they ever thought they would and are questioning what our new normal will eventually look like."
Since the shutdown, Boxing Ontario, our Provincial Sports Organization (PSO), has been lobbying to get our athletes back to training. This effort came with extreme attention and importance placed on safety. When the Government of Ontario announced that our PSO would be allowed to 'Return To Training', it gave us all a small light at the end of the tunnel.
We cautiously opened our doors to the gym on June 15, booking private and small group training. With our new safety protocols in place and closely monitored, we have been overwhelmed by the positive response. View KBC & Boxing Ontario Safety Protocols
Excited and happy to be back to my personal training with Joanne at the Kingsway Boxing Club. Joanne is an excellent motivator and I love how she raises my limits and keeps challenging me. I also feel safe going back and like the safety protocols that have been put in place to ensure the safety of all members and trainers. During our session, It's just Joanne and I in the entire gym, maintaining our social distancing with cleaning solutions, hand sanitizers, gloves and cloths to wipe down the weights, equipment and area I work in. Joanne is committed to providing great personal training with an emphasis on safety and cleanliness. Thanks and keep up the great work!

~ Kiki Kralidis | Kingsway Boxing Club Returning Client
As we ease our way back into operation, Jo has decided to launch her highly anticipated HIIT Conditioning Programs in a small group format.
These classes are conducted at our fully renovated High Performance Studios, incorporating head to toe fitness into a fast and effective workout.
HIIT Conditioning incorporates interval training, functional fitness, strength training, and stretching and is suitable for all fitness levels.
Interval training breaks up a set amount of exercises into small segments with recovery intervals in between to enhance the accomplishment of each exercise. This type of training maximizes calorie burn and improves overall performance.
What to bring? Bring a water bottle, mat and towel. It will get sweaty!
We're so honoured to have Jo in our KBC Family. She's helped keep us motivated and moving forward. If you're interested in joining Jo for her small group program, HURRY UP!
Register now for her 45 minute Summer HIIT session starting Thursday, July 16. Two times available: 5:45pm and 6:45pm