Shireen Fabing To Compete in ALL WOMEN Boxing Tournament | West Coast Wonder Women
Posted on
---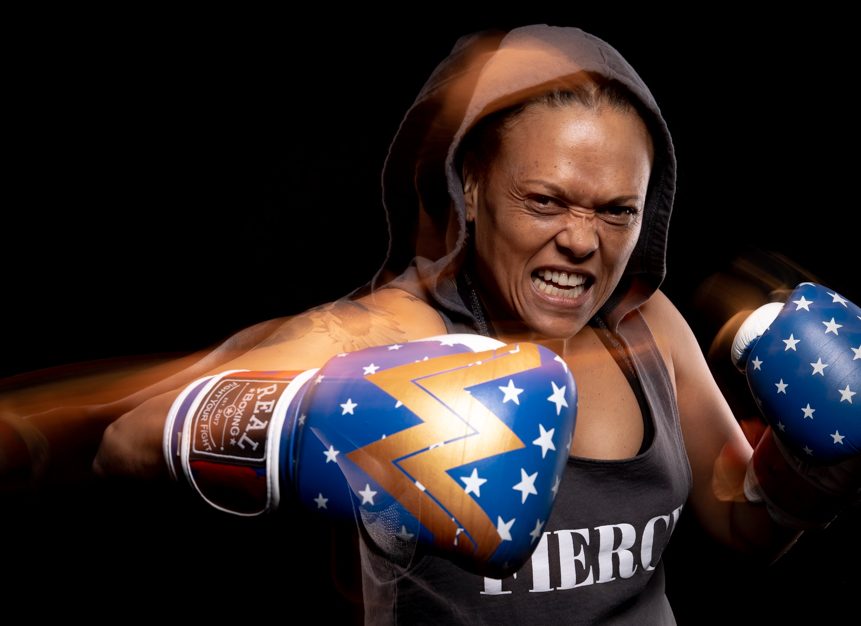 Shireen Fabing To Compete in ALL WOMEN Boxing Tournament | West Coast Wonder Women
Kingsway Boxing Club is cheering on one of our own, Shireen Fabing. Help us cheer her on as she embarks on an amazing journey.
---
"After participating in the second annual Fight to End Cancer back in 2013 I thought, 'just one more, one club fight' and then I would have the experience of a big fancy gala and a regular club show.  Who would have thought, here I am training for my 10th sanctioned bout and it's my first out of province match – actually first time travelling anywhere outside of the GTA to compete."
Born in Capetown, South Africa and raised by a single mom for most of her life, Shireen Fabing helped to her raise her younger brother and sister.
Shireen started her career in Public Relations/Marketing in Cape Town. She and her husband moved to Canada in 2002 to be close to family where she continued her PR work. Shireen went back to college and one day found herself covering exciting events and concerts for a few years.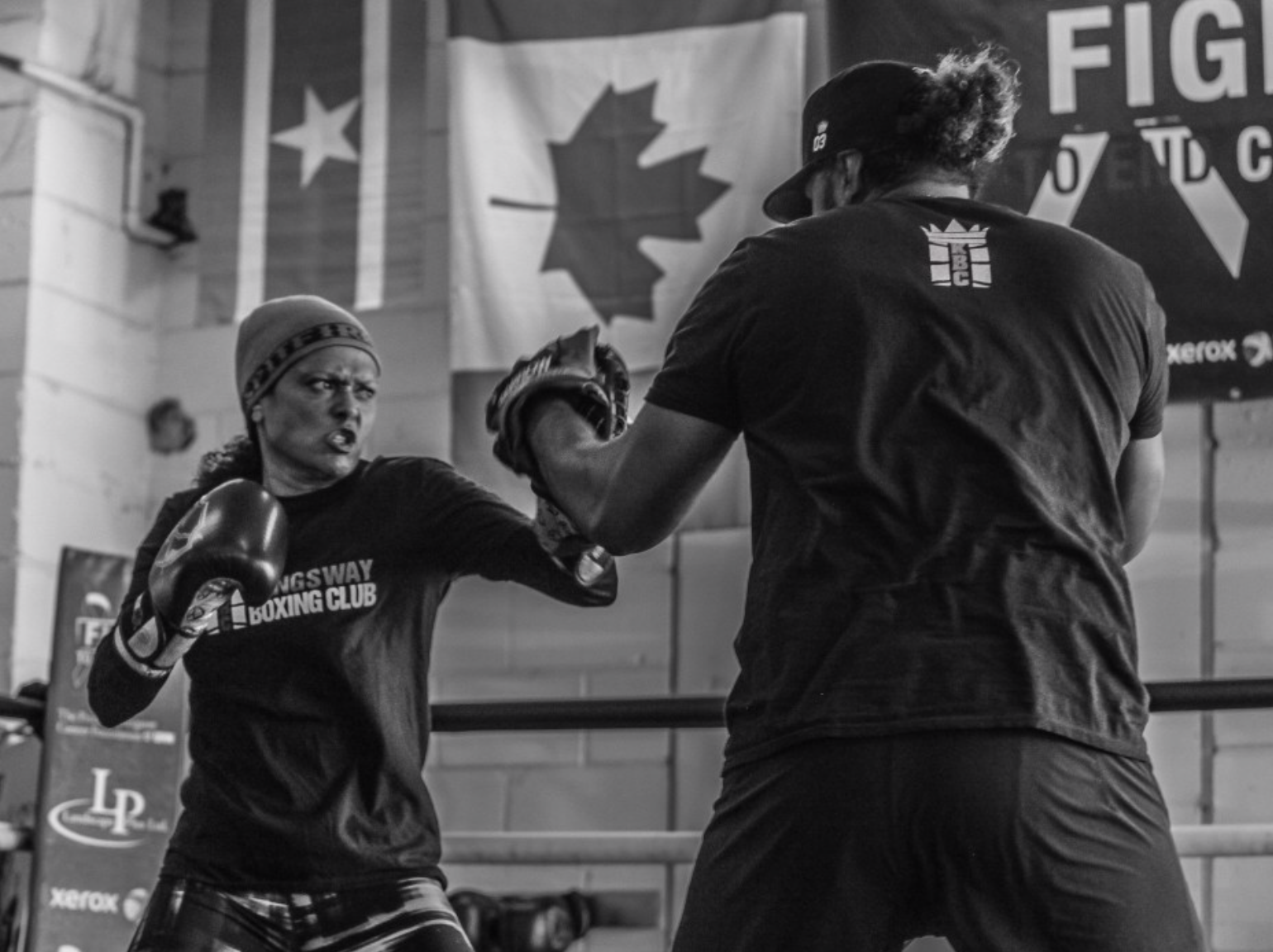 A friend talked Shireen into going to a boxing conditioning class with her 10 years ago and she was hooked. After years of training, she entered her first amateur fight in 2013 where she took part in the Fight To End Cancer That year she fought for her surviving "second mom" in South Africa and others touch by cancer.
2013 was a year of firsts, she also became a mom, adopting an 18 month old girl. "Life has changed in so many amazing ways, what an incredible journey. She's my ray of sunshine and my light at the end of every tunnel."
Shireen recently lost another significant person in her life to cancer. Together with her own family and her boxing family, she is more determined than ever to help "kick cancer's ass".
---
SHIREEN FUN FACT: According to her husband, people think Shireen has the hardest, meanest looking mug, but what they don't know is that she has a huge heart and that she is really a softie!
---
All female International boxing cards are few and far between. Worldwide there are only 5, with West Coast Wonder Women being one of them. This event is highly regarded in the amateur female boxing world. Female bouts are hard to find as female boxers aren't as prevalent as male boxers. We want to change that and redefine the historical and societal perceptions of who defines as a boxer.
On the card, there will be a wide variety of athletes in the sense of experience. Everything from brand new athletes, getting into the ring for the first time, to National Champions. There will be all ages, from as young as 7yrs old to as old as possible! Boxing isn't geared towards any specific size, as we will have flyweights to heavyweights with everything in between.
"When I found boxing (or boxing found me), for a while I thought "why didn't I find this sport earlier in life" but as I began to progress, that thought is now a distant memory.  I believe we found each other at the right time.  Boxing is on the rise.  Women's boxing is on the rise and I'm living it now.  The opportunity to showcase all the hard work leading up to the big moments will always be the bonus for me along with demonstrating that we are capable of accomplishing anything we put our minds to.  I can burst with gratitude when I think about the journey to date.  Hasn't always been easy and there's still quite a bit of hard work ahead and I'm so ready.  Let's not forget the dope factor here – I'm going to fight on an all-female card with boxers as young as 9 years old all the way up to 50+.  That, is an opportunity in itself and a true testament that we can do anything  put our minds to regardless of age!"
~ Shireen 'The Machine' Fabing | Amateur  Boxer, Kingsway Boxing Club
---
TOURNAMENT INFORMATION:
Sooke Community Hall | 2037 Shields Road, Sooke, British Columbia
Friday, May 17th @ 7 pm
Saturday, May 18th @  noon
Sunday, May 19th @ noon
---