INTRODUCING: School Boxing & Fitness Programs (Grades 1 – 12)
Posted on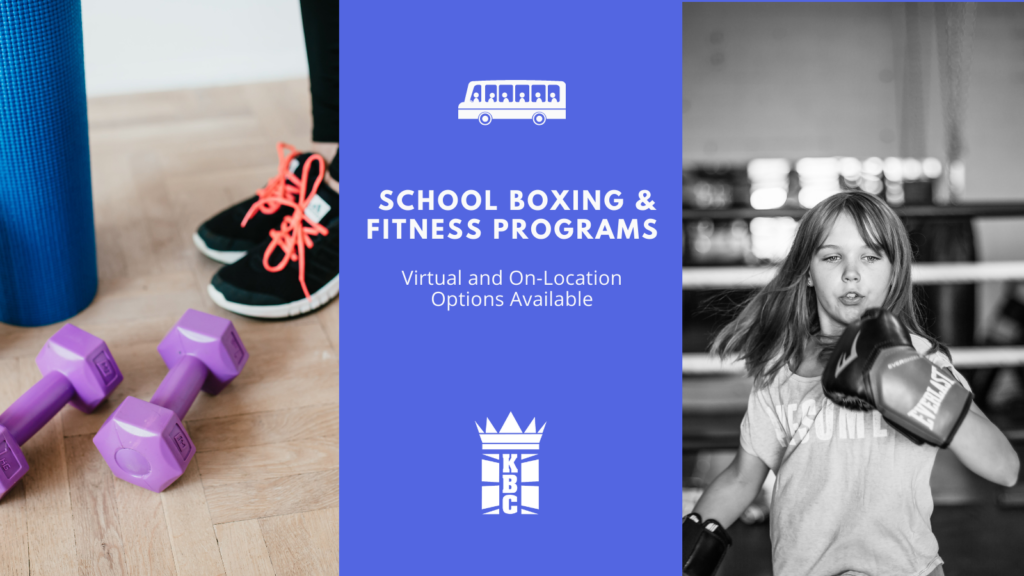 Kingsway Boxing Presents Our Exclusive School Boxing and Fitness Programs (GRADES 1 – 12)
Are you ready for an intensive visit from our Internationally and Nationally-Certified Coaches!? Available virtual or on location… there's no excuse!
SCHOOL BOXING AND FITNESS PROGRAMS
This package gets your class out of their seats and against the ropes as we break down the essential components of boxing and fitness. Forget your Powerpoint Presentations…this is power punch time!
Our school physical education program is easily accessible to grades 1 – 12. The program is appropriate for all fitness levels, recreational sports enthusiasts, or even those who haven't been out from behind their digital screens or off the couch in a while!
Our program is structured to systematically demonstrate and participate in the technical, offensive and defensive aspects of boxing with fun, energy and confidence. Available both virtually and on-location.
Your students are guaranteed to benefit from this program's ability to sharpen focus, build teamwork, and improve confidence.
After our workshops, you will have the knowledge of:
🥊 Basic Boxing Technique
🥊 Body Awareness
🥊 Self defence
🥊 Offensive Tactics…and so much more!
---
MEET THE VIRTUAL COACHING TEAM
---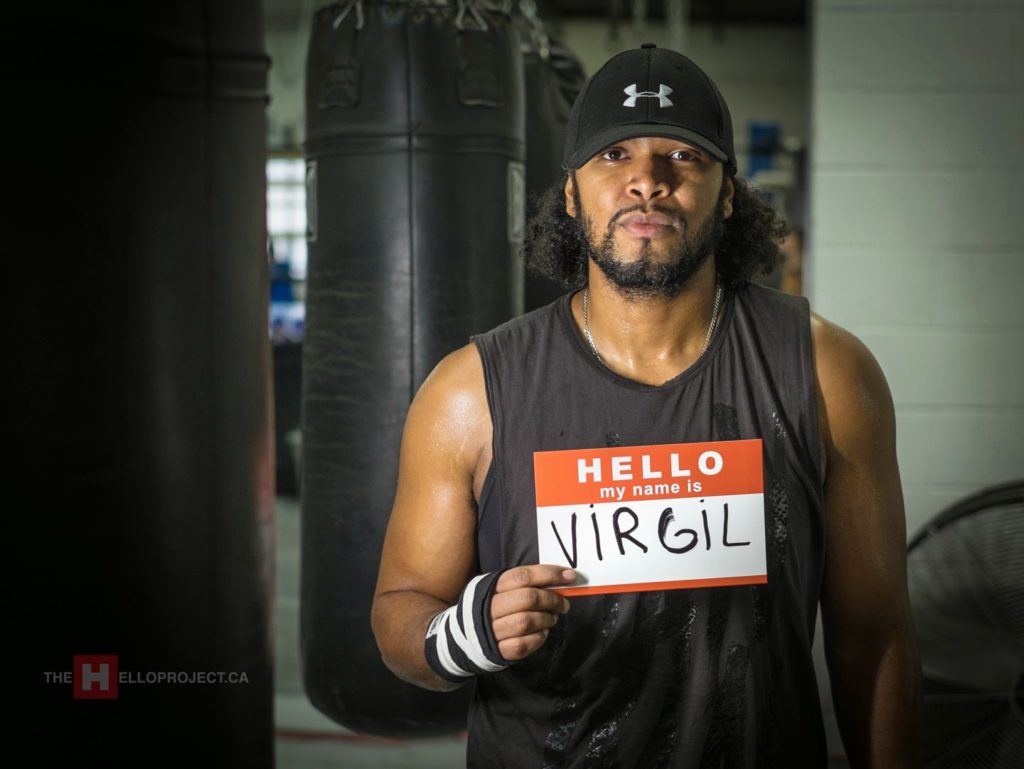 Virgil Barrow | Fight Team Head Coach
Meet Head Coach of Toronto's Kingsway Boxing Club (KBC) and Fight To End Cancer (FTEC). Not only does he devote his time to 10 Charity Boxers each year, but he is busy year-round developing programs and running the gym… not to mention also being absolutely awesome. In addition to being a competitive boxing coach with nearly 20 years under his belt, Virgil is also certified in childhood, sports and personal nutrition!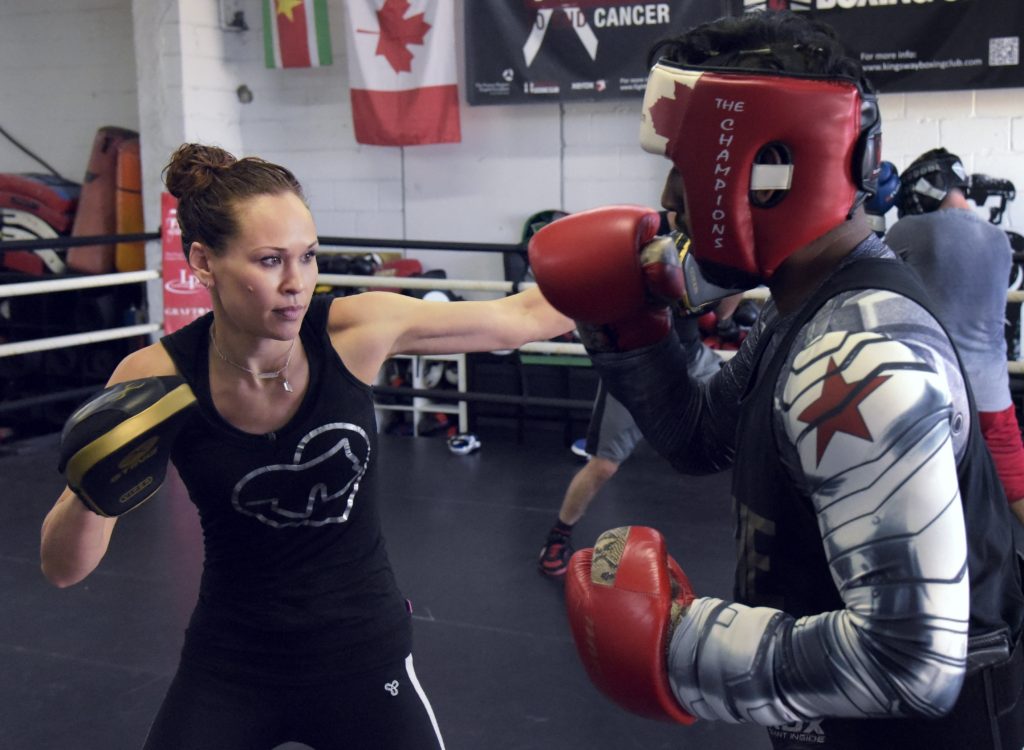 Jennifer Huggins | Owner, Senior Coach
Jennifer Huggins owns and operates Kingsway Boxing Club in Toronto, Canada. As a 3-Star International Boxing Referee and Judge with AIBA International Boxing Association, she understands the sport from the inside out. In addition to being a senior coach for at Kingsway, Jennifer is the Founder and CEO of the Fight To End Cancer and President of Boxing Ontario. She is heavily involved in the community, however still manages to find the time to travel the world performing with a World Class Magician.
👩‍💻🏋️‍♀️💪 VIRTUAL AND ON-LOCATION OPTIONS AVAILABLE
Ask us about our Rocky Trivia portion! This option can be added to any team building program and guarantees all participants are interactive and prizes to the most knowledgeable students.