INTRODUCING: Virtual Classes & Private Training! 👩‍💻🏋️‍♀️
Posted on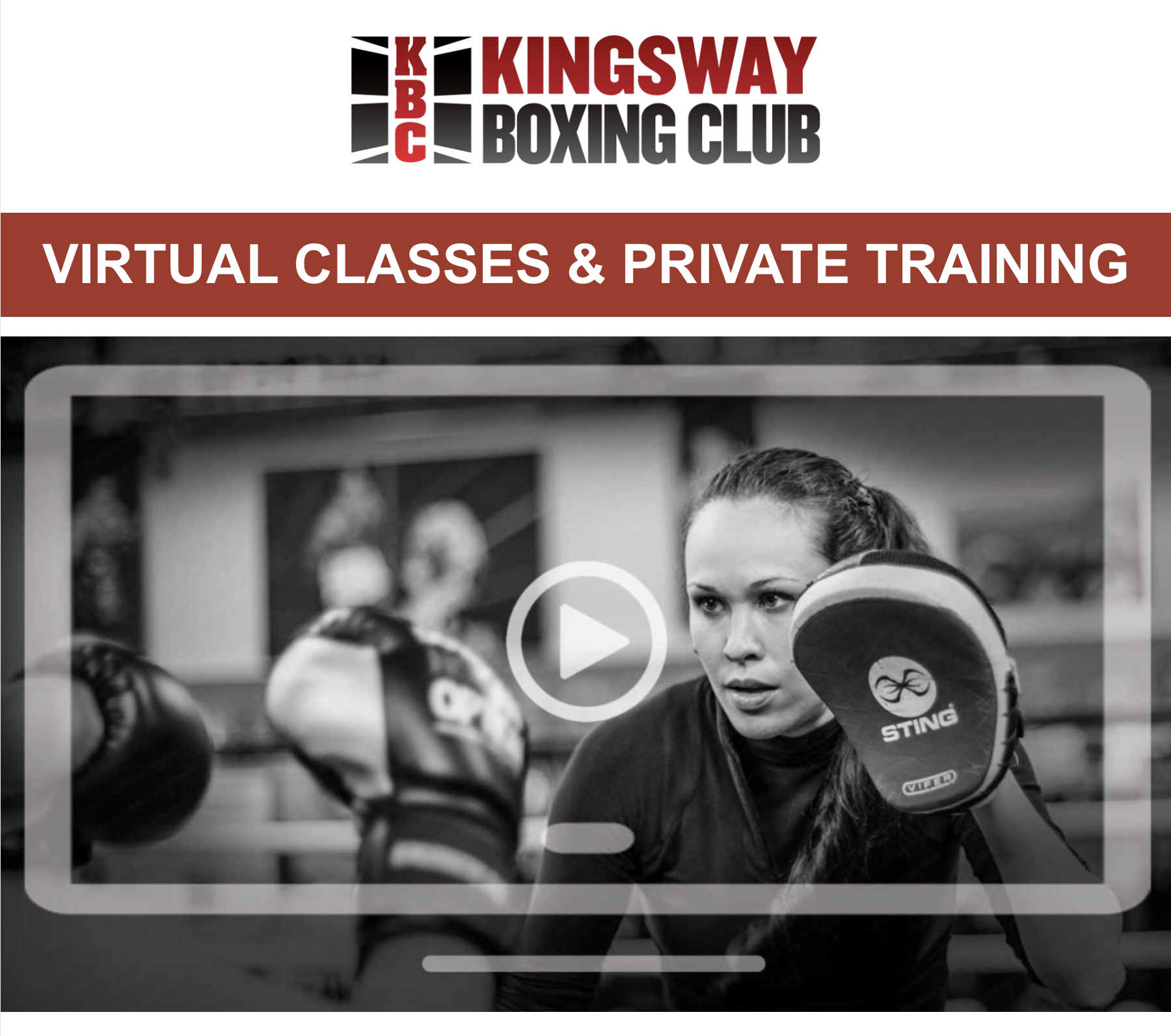 INTRODUCING: Virtual Classes & Private Training! 👩‍💻🏋️‍♀️
Dear Kingsway Boxing Family,
Since launching our virtual classes on Zoom ‍, the feedback has been amazing, and many of you have been asking for more PERSONALIZED training.
Today, we are excited to announce the launch of our Virtual Private Training Program designed to give you the most ATTENTION and ACCOUNTABILITY with the same HIGH-QUALITY SERVICE from our team of coaches and trainers.
Kingsway Boxing's Virtual Private Training Program is available for 1-on-1 and small group training.
Purchase your package below then book your session TODAY!
See You Online 💻
---
VIRTUAL CLASS SCHEDULE
---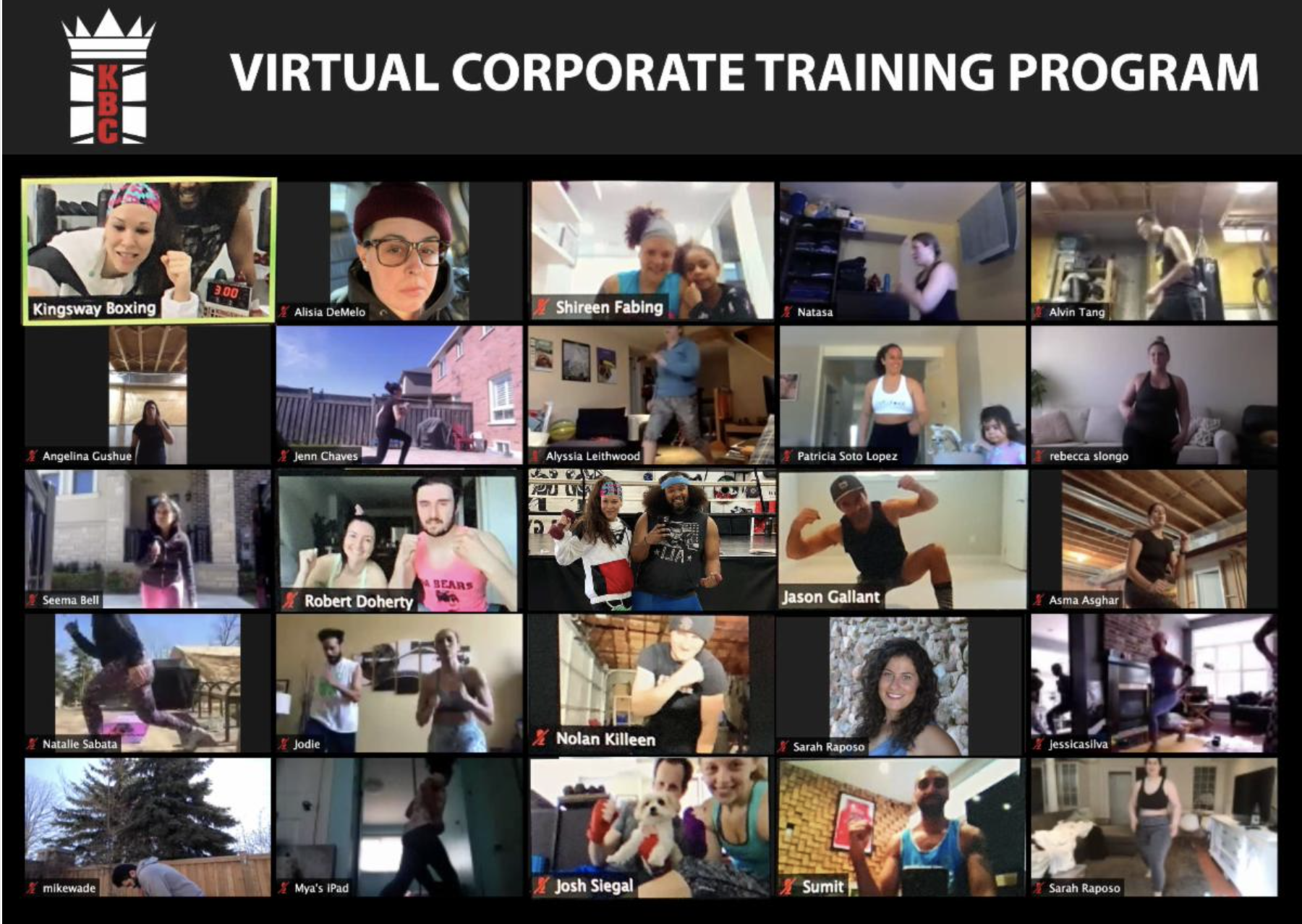 Kingsway Boxing presents our exclusive Virtual Corporate Training and Team Building Program. Are you ready for an intensive virtual visit from our Internationally and Nationally Certified Coaches.
This package gets your team off the ropes as we break down the essential components of boxing. Forget PowerPoint…this This is power punch time!
This program is easily accessible to the average recreational sport enthusiast, or even to those who haven't been out from behind their Facebook pages or off the couch in a while! Our program is structured to systematically demonstrate and participate in the technical, offensive, and defensive aspects of boxing with fun, energy, and confidence.
You are guaranteed to benefit from this programs' ability to sharpen focus, build teamwork and improve confidence.
After our workshops, you will have the knowledge of:
Basic Boxing Technique
Body Awareness
Self defence
Offensive Tactics… and so much more