FIGHT TO END CANCER'S BIGGEST YEAR-TO-DATE MAKES IT A KNOCKOUT SUCCESS!
Posted on
---
5th ANNUAL GALA RAISES OVER $500,000.00, BENEFITING THE PRINCESS MARGARET CANCER FOUNDATION
---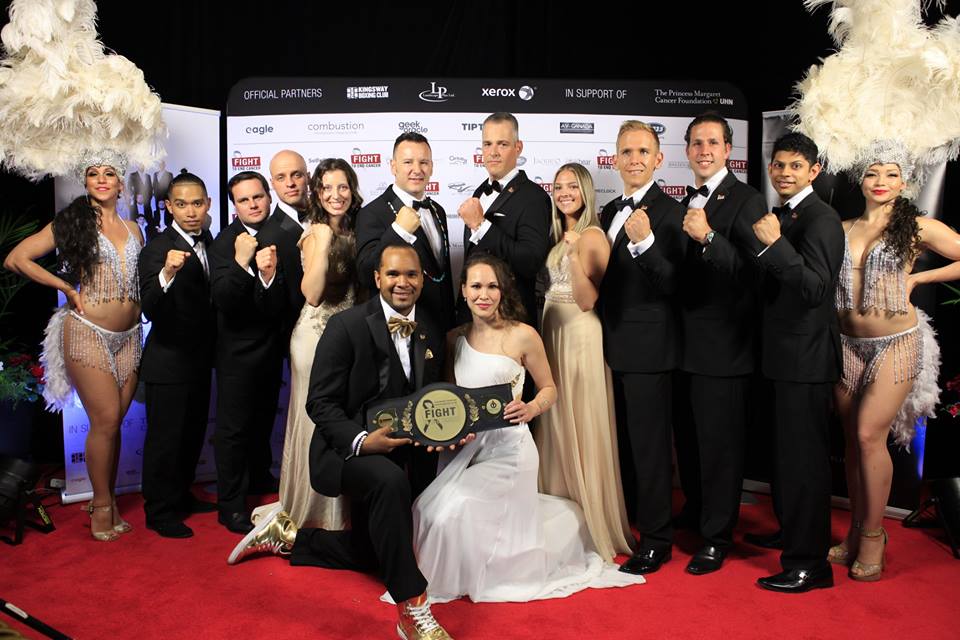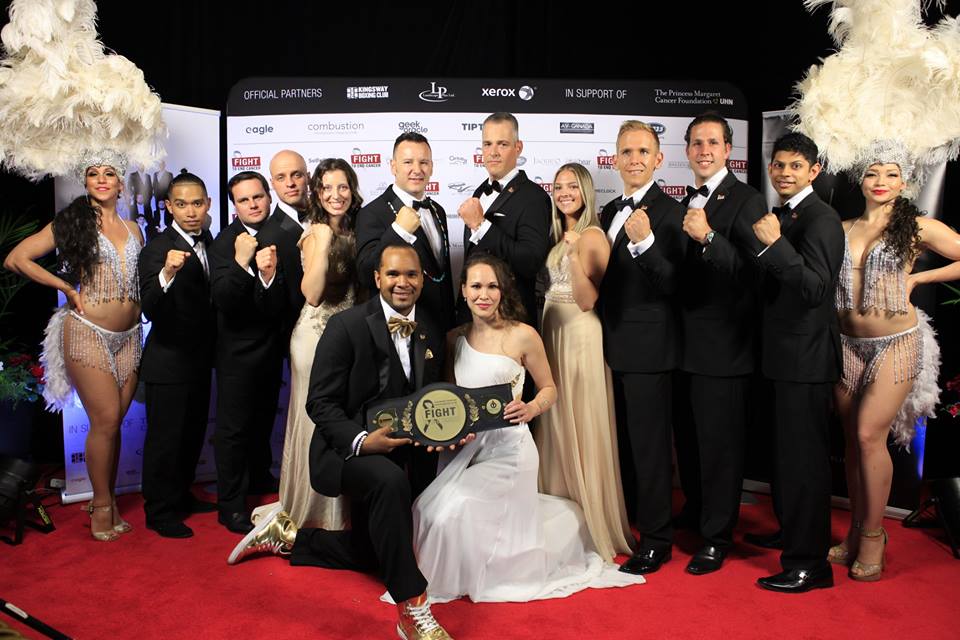 ---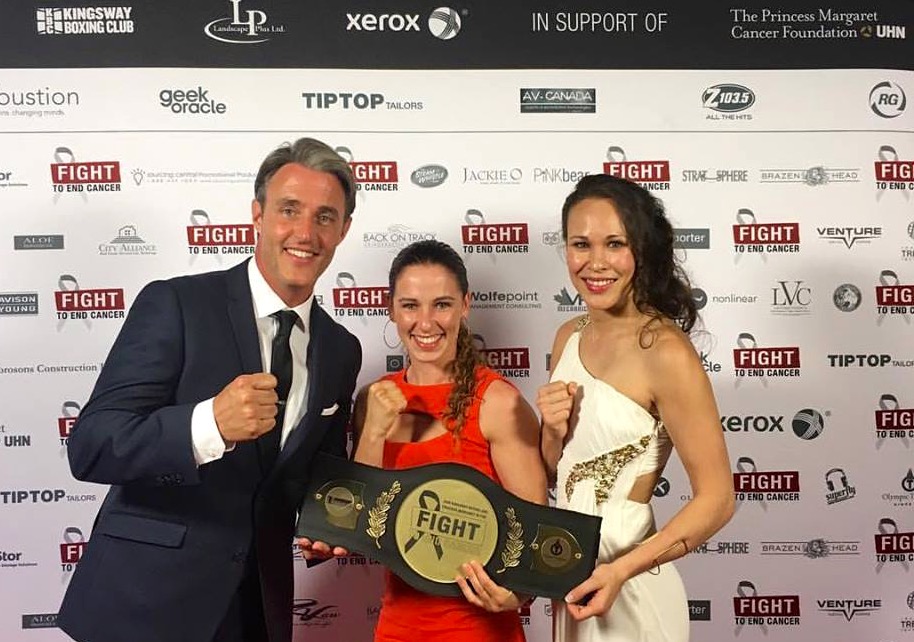 Tuesday June 7, 2016 – TORONTO, ON – The 5th Annual Fight To End Cancer Charity Gala (FTEC) was our biggest and most successful year ever! The sold out event was hosted by CTV ETALK's, Ben Mulroney at the historic Old Mill Inn, in Toronto's west end. The Gala brought together some of the city's top executives and influencers, who cheered on our 2016 Fight Team. The fighters consisted of a group of 10 brave men and women, with no prior boxing experience, who stepped into the ring in support of the Princess Margaret Cancer Foundation.
The evening was a bittersweet one, which happened to fall on the day when the world lost a true icon from the boxing world, Muhammad Ali. Fight To End Cancer's 2016 Gala was dedicated to Ali, in honour of the legacy that he left behind both in and outside of the ring.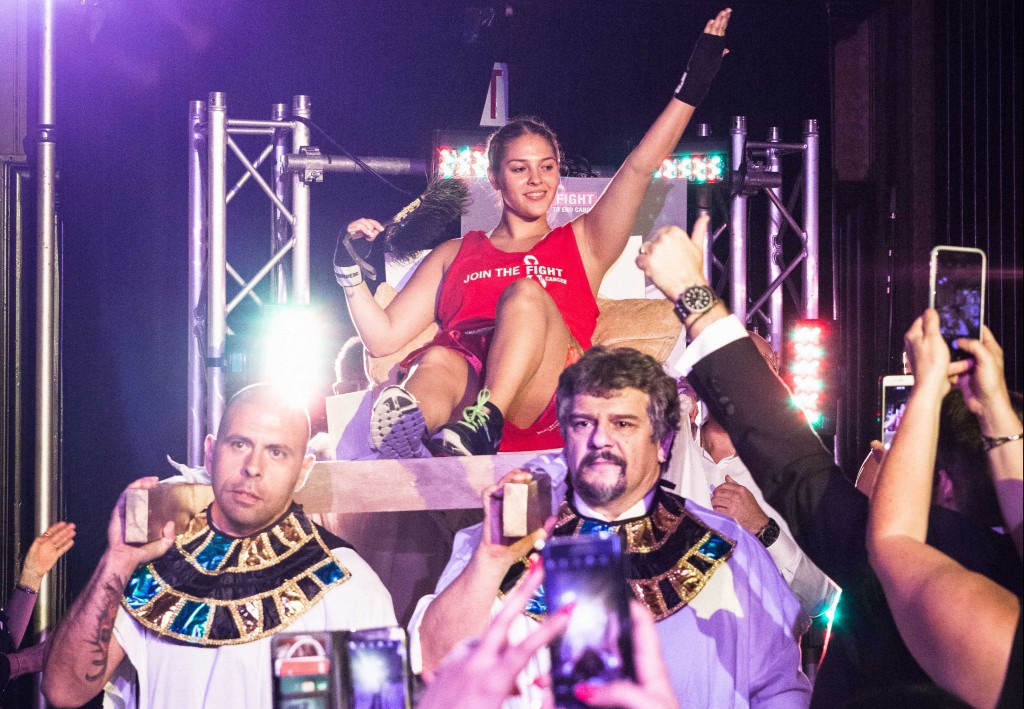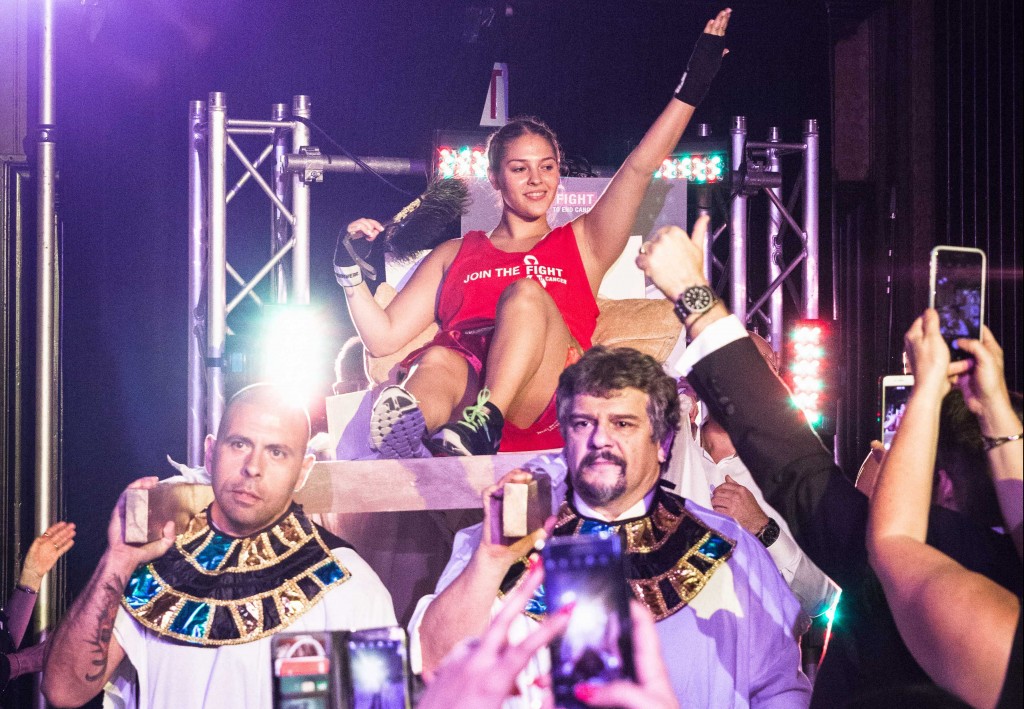 One of the most exciting bouts of the night was showcased by the Co-Main Event (the female bout of the night's entertainment). Presenting the awards for this bout was Canadian Olympic-bound boxer, Mandy Bujold who in her own words had this to say:
"It was an honour to present the awards to these ladies who had the courage to step into the ring and fight for this amazing cause. I take my hat off to all the the fighters who took part in this event. I will say the girls fight was one of the most entertaining bouts of the evening. These girls put it all on the line and put on a really skilled bout for the crowd."
Five sanctioned Olympic-style boxing matches (four male bouts, one female bout) were the perfect celebration for the commitment and hard work of our 2016 fighters. After several months of both training and fundraising, all 10 of our fighters are true champions! An astounding $120,000.00 was raised within their personal networks. Coupled with the night's additional fundraising efforts at the Gala, we project over $170,000.00 will be directly donated to the Princess Margaret in 2016!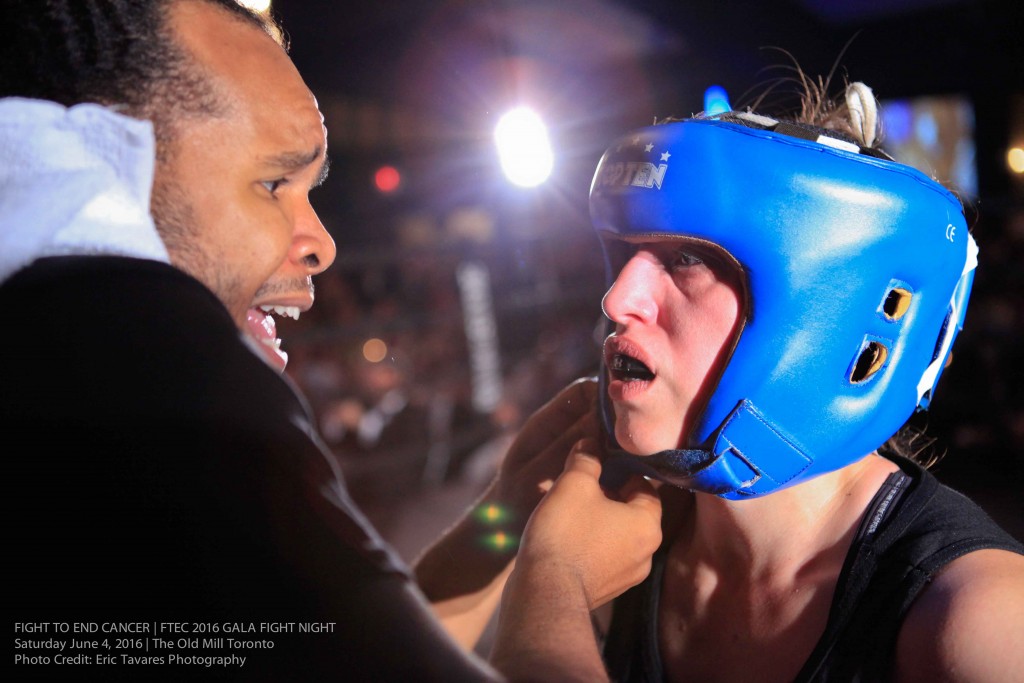 After five years of fundraising efforts, the Fight To End Cancer has successfully managed to raise well over $500,000.00, in direct donations, to the hospital's foundation, since its inception. As a result of this, Fight To End Cancer is confident that it will reach its goal of raising $1,000,000 for the Princess Margaret by 2018.
Fight To End Cancer's Executive Director & Founder, Jennifer Huggins, is beyond proud of the hard work and dedication shown by both the Fight Team and Planning Committee, in making 2016's event an unbelievable success. In her own words: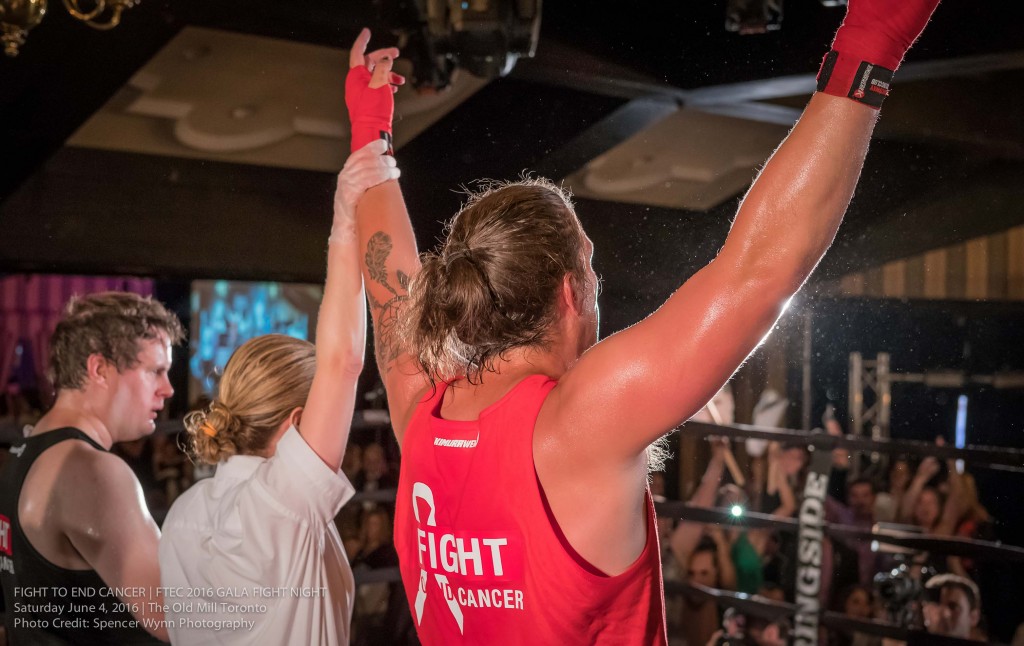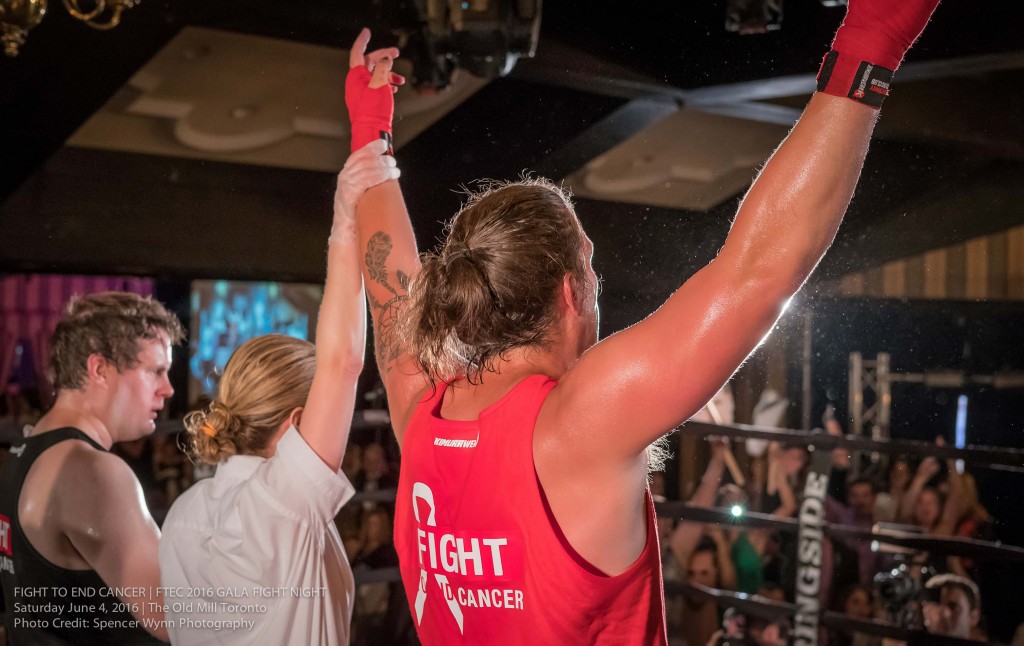 "The feeling on Saturday was surreal. I wish I could bottle the energy, passion and ultimate 'togetherness' that could be felt. It connected every fighter, guest, staff and volunteer in the room – over 700 people, all fighting for the same cause. We have all outdone ourselves this year, yet we feel nothing but inspired to do even more. We are unstoppable. Together, we will knockout cancer in our lifetime – Defeat Is Not An Option!"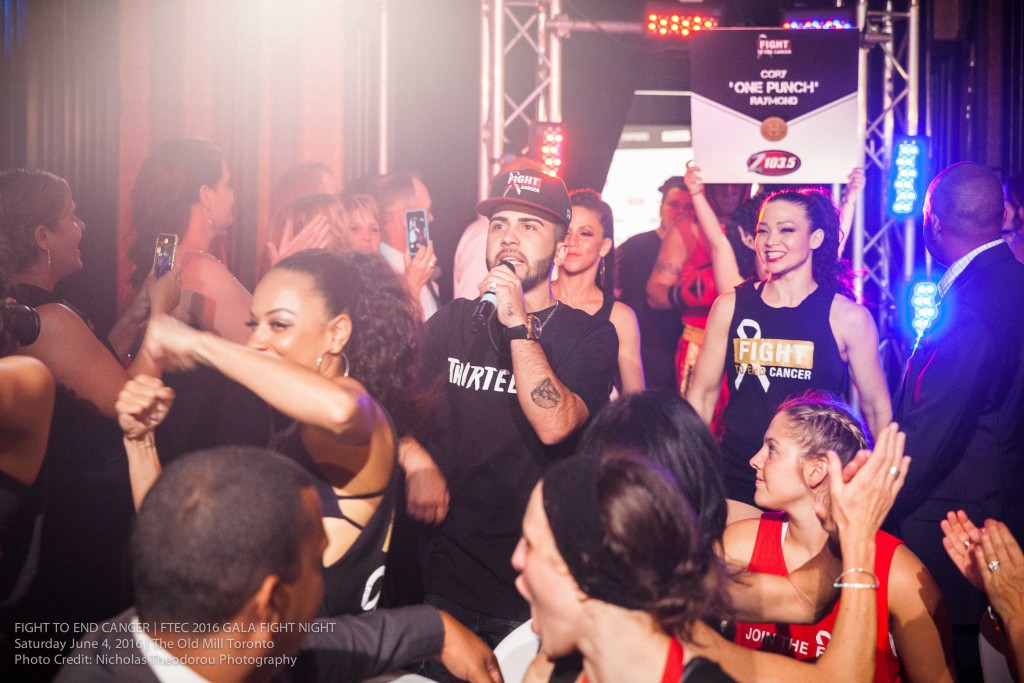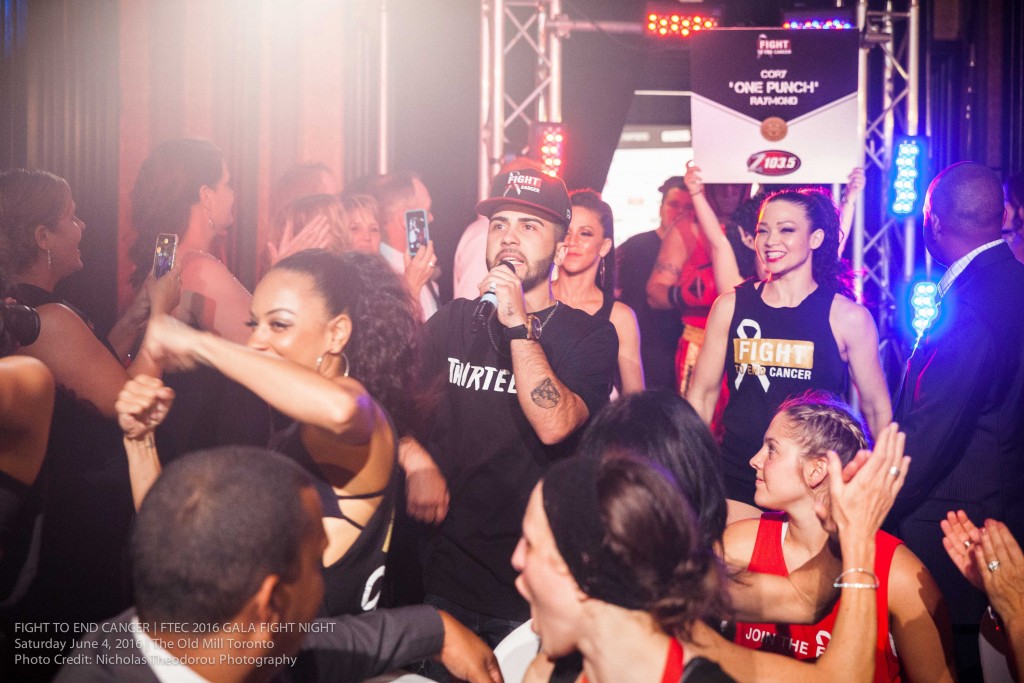 With our official 2016 goal set at $200,000, the opportunity to donate to our FTEC2016 Fight Team has not passed yet! There is still time for you to make a last-minute donation to your favourite fighter, as we will be collecting donations for 2016's event up until the end of June.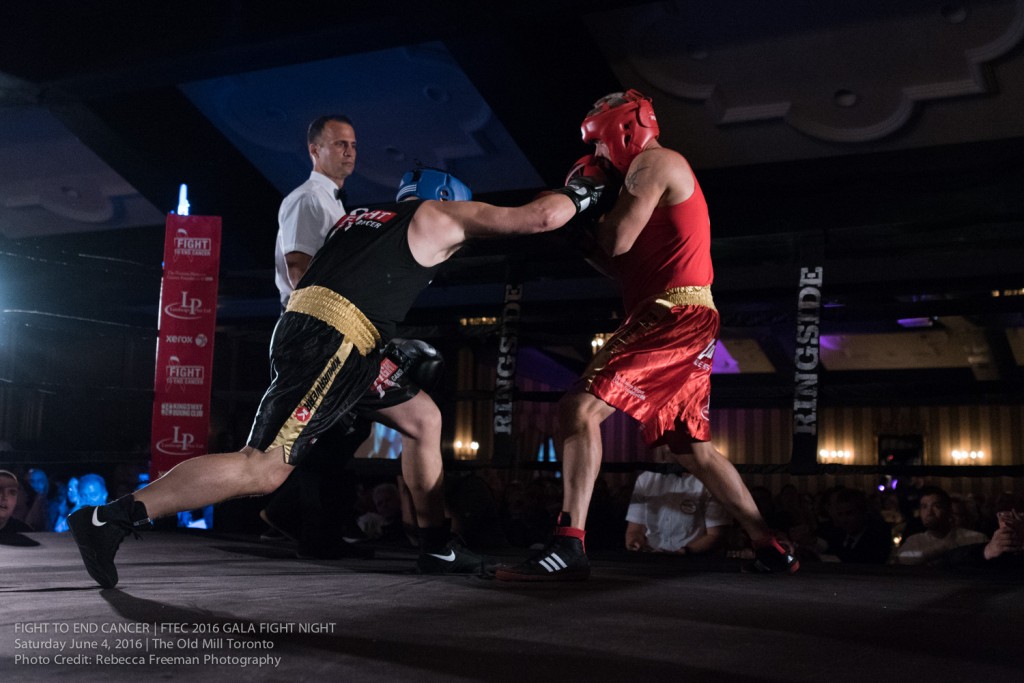 Next year's event date is currently set for Saturday May 27, 2017 and there is already strong interest from corporate executives, the community, media & celebrities to be a part of FTEC 2017! It appears as though Fight To End Cancer will be gearing up for even greater success, next year!
No one is alone in the battle against cancer and we want to spread this message worldwide. We can all take part in the Fight To End Cancer!
JOIN THE FIGHT:
Become A Charity Fighter
Become A Sponsor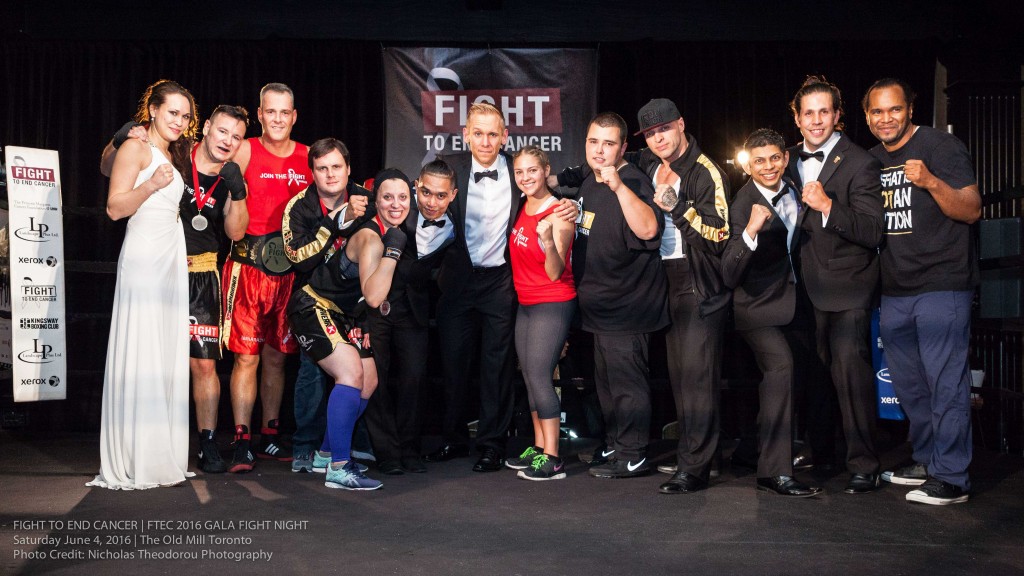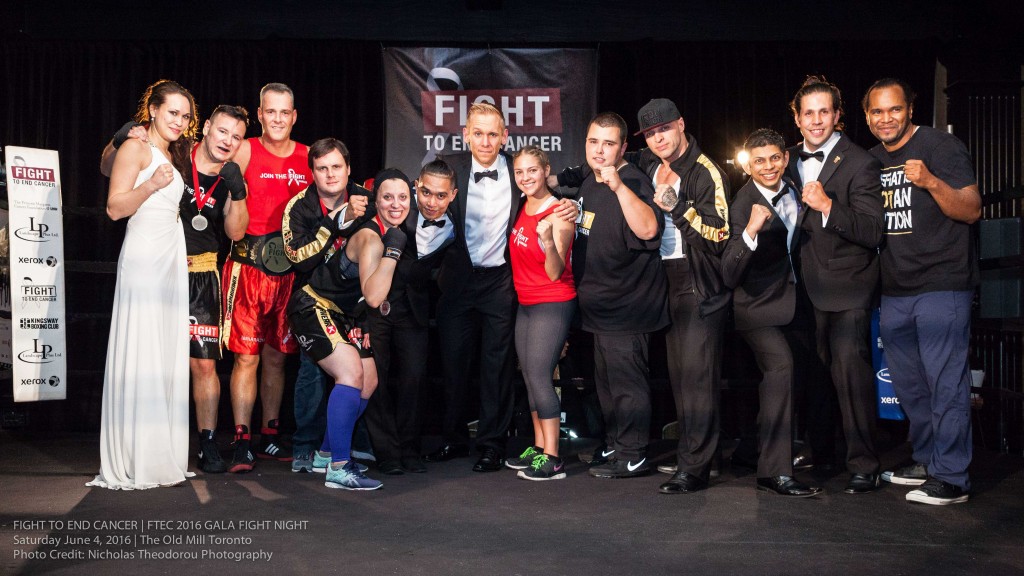 -30-
Gala photos available upon request and at fighttoendcancer.com

---
Interview Opportunities:
Interview Opportunities are available in studio, at boxing gym location or, via phone, email, Twitter, Facebook, with:
FTEC 2016 Fight Team participants (contacts available upon request)
Jennifer Huggins (Executive Director & Founder, Fight To End Cancer)
Virgil Barrow (FTEC Fight Team Captain, Kingsway Boxing Club)
Paul Alofs (President | CEO, The Princess Margaret Cancer Foundation)
About The Fight To End Cancer
The Fight To End Cancer Gala is an annual black tie fundraiser founded in 2011 by Jennifer Huggins. We have chosen to partner with the Princess Margaret Cancer Foundation due to their direct support within the community. Our goal is to raise funds for cancer research year-round with the support of the local community and business owners. Let's make a difference now in the fight to end cancer for a long and successful future for everyone. This is an event like no other and has quickly become one of the most anticipated events in Toronto. http://kingswayboxingclub.com
About The Princess Margaret Cancer Foundation
The Princess Margaret Cancer Foundation at University Health Network raises funds for breakthrough research, exemplary teaching and compassionate care at Princess Margaret Hospital and its research arm, the Ontario Cancer Institute, which now includes The Campbell Family Cancer Research Institute and The Campbell Family Breast Cancer Research Institute. More information about the Foundation can be found at http://www.thepmcf.ca