5 REASONS TO START BOXING | With So Many Options We Have The Perfect Starting Point!
Posted on
With the current reality we're facing each day, it is only natural to feel demotivated at times. Let's change this reality TODAY!
Times like this it can be difficult to stay motivated and invest in yourself. Just thinking about the monotony of our daily routines does not help either. What we all need in our lives, is something that activates our minds and packs a punch (pun intended). An activity that gives you something new to look forward to every day and pushes your limits both mentally and physically.
With so many options out there, here is our list of reasons to give boxing a try.

1. SAY GOODBYE TO WORKOUT BOREDOM
Each boxing session focuses on different movements that double as effective self-defence tactics. Every workout is different as you switch up the exercises so that you never spend too much time doing any one thing!

2. BOXING MAKES YOU SHARP
Research has shown that boxing makes you sharper! The coordination and speed requires your brain to level up, improving focus, memory and the way brain processes information. Your reactions will be off the hook!

3. RELEASE THAT LOCKDOWN STRESS
Boxing is an amazing way to clear your mind and release that pent-up aggression while crushing those fitness goals! Boxing can help you overcome your stress and even focus your anger into a healthy outlet.

4. FULL BODY WORKOUT
Boxing is all about working from your core, legs, hips and shoulders. It essentially works all your muscle groups while at the same time improving focus, coordination and dexterity. Boxing is an awesome combination of aerobic, anaerobic and flexibility that tones your entire body fast!

5. CONFIDENCE
Just knowing how to defend and handle yourself physically helps to boost that confidence level. You might not be able to reach that Mike Tyson level yet, but these classes will surely give you his strut! Boxing is known to have tremendous effect on one's mental state.
---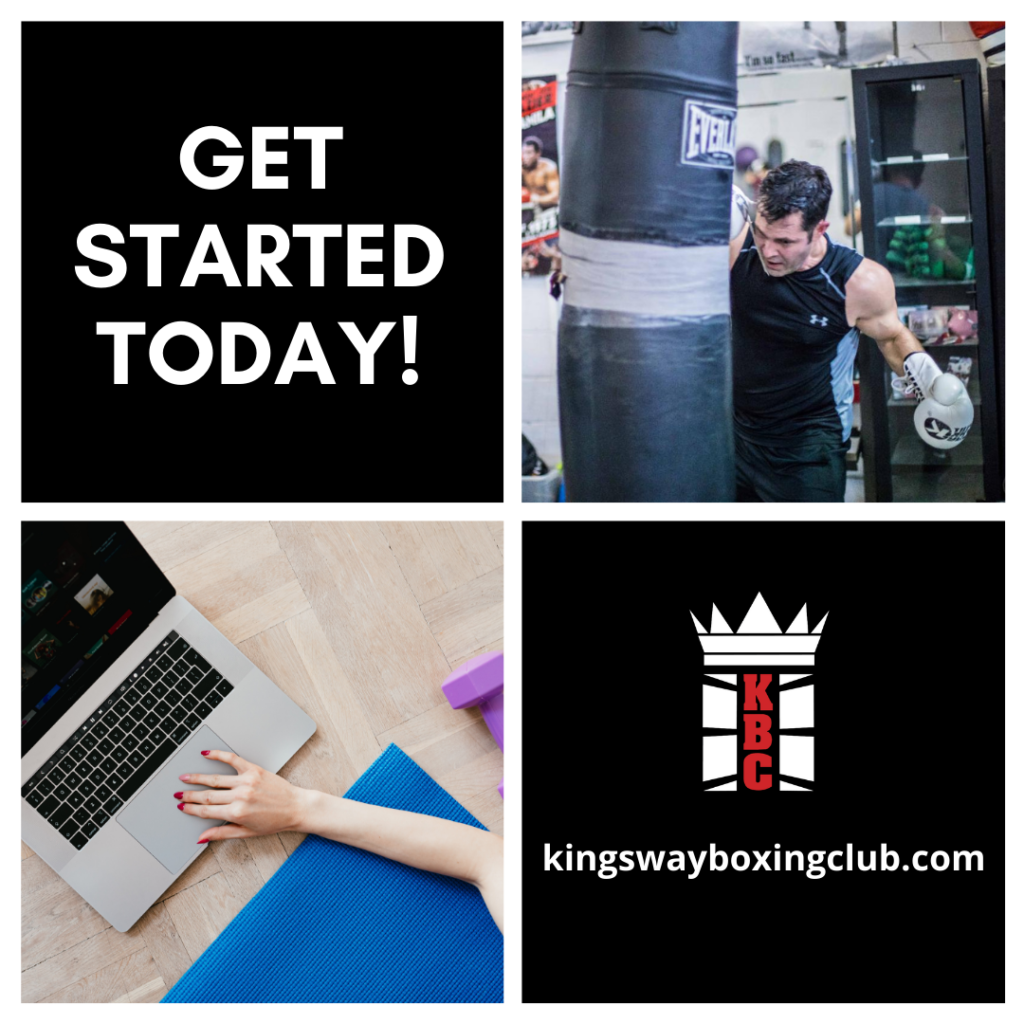 Check out our top 3 options for newcomers, including:
🥊 1 Week of Unlimited Virtual Classes
🥊 5-Class Starter Package
🥊 3 TKO Private Training Package