World Boxing Super Series: The Muhammad Ali Trophy and $50m up for grabs
Posted on
---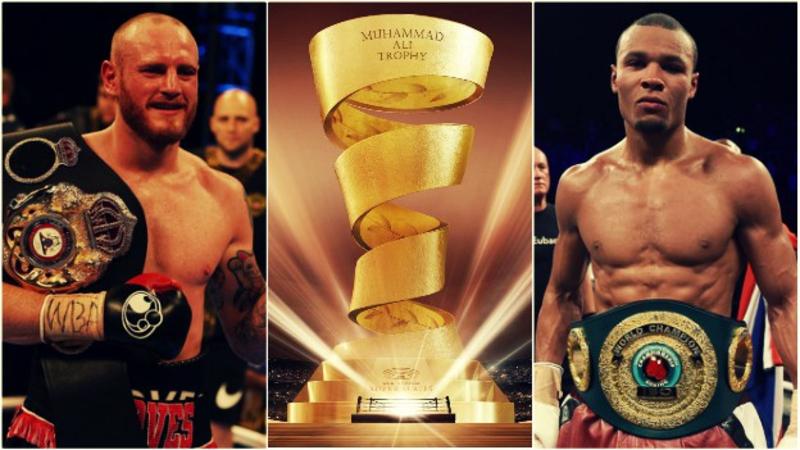 ---
World Boxing Super Series: The Muhammad Ali Trophy and $50m up for grabs
By Luke Reddy
BBC Sport View Original Article
---
The World Boxing Super Series, which launched in September, is a tournament for top fighters with $50 million in prize money and the Muhammad Ali Trophy awarded to the winners.
"Boxing has really been missing a big tournament like the World Boxing Super Series"  ~ Richard Schaefer, the former Golden Boy Promotions executive who is in charge of the U.S. side of the tournament.
---
Nine months and a simple format
Boxing, with its many weight divisions and multitude of belts can be confusing. The World Boxing Super Series aims to be anything but.
It will run two tournaments, one for cruiserweights and one for super-middleweights. Within each, eight men will compete from a quarter-final stage through to an eventual winner being crowned in each weight category.
Along the way, if a fighter meets an opponent who is currently a world champion, that belt will be on the line.
Quarter-finals aim to be completed by the end of October, semi-finals by the close of February 2018 and winners decided by May.
Simple then? But if you are a lover of boxing's trash talk and heated rivalries, fear not as already they seem set to prosper in the format.
At the final news conference before Saturday's first cruiserweight bout, Marco Huck pushed WBO world champion Aleksandr Usyk, prompting a furious Usyk to state he will "bury" his rival.
A focus on storylines and a quirky draw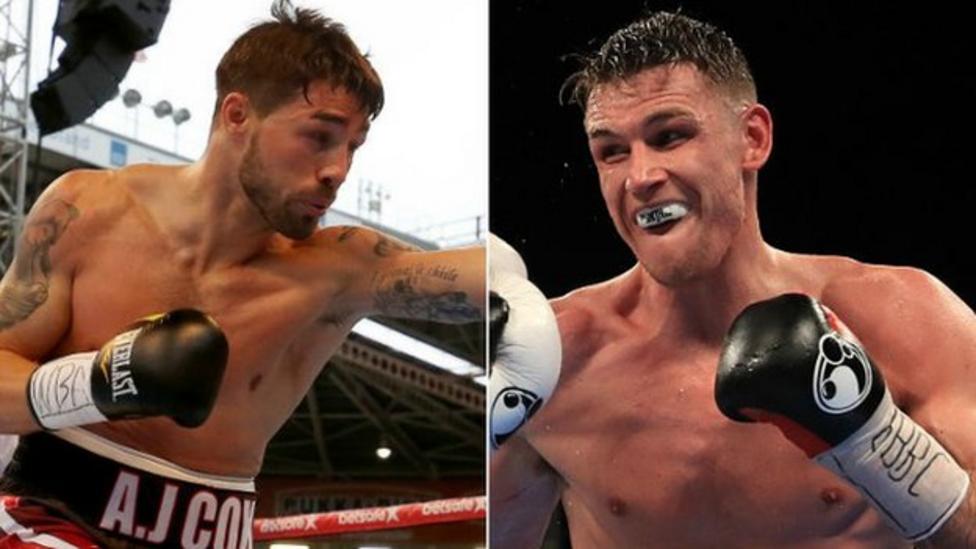 Comosa AG – the company which owns the event – is an amalgamation of firms, with former Golden Boy Promotions CEO Richard Schaefer and European based Sauerland Promotions heavily involved.
"The tournament will have so many storylines," Kalle Sauerland told BBC Sport. "It's not just to find a winner, it's to generate fun and excitement through storytelling."
And the soap opera began at July's draw where seeded boxers, faced with their unseeded rivals, picked their quarter-final opponents.
Sauerland added: "I've been at events since and fighters have been talking, asking one another 'why did you pick me?'
"Fans in boxing always ask 'why is this guy not fighting that guy?' "There are no politics here, eight guys, four seeded, four unseeded, the rest we let them do themselves.
"This is a project which is destined to become the Champions League of boxing. It was a big statement for us to put this event out there. I think we have over delivered in terms of fighters."
Middleweight Brits and cruiserweight unification

It is fair to say fighters have been positive about the concept. IBF super-middleweight champion James DeGale desperately wanted to enter were it not for a shoulder injury.
But four British names already feature in the super-middleweight branch of the tournament, headed by WBA champion Groves.
He faces fellow Briton Jamie Cox in London on 14 October, with the winner meeting the victor of Eubank Jr's fixture with Avni Yildirim in Germany a week earlier.
Many in the sport were shocked Eubank picked the undefeated and tricky Turkish fighter but should he beat him and face Groves, fans could see an all-British semi-final with the WBA title on the line.
Liverpool's unbeaten Callum Smith is seeking his own first world title shot and makes up the British contingent, getting his tournament underway against Sweden's Erik Skoglund – who sports a perfect 26-fight record – in his home city on 16 September.
Groves is the only world champion in the super-middleweight tournament but in the 200lbs cruiserweight division, three titles should in theory be unified by May.
Latvia's Mairis Briedis (WBC), Russia's Murat Gassiev (IBF) and Ukraine's Usyk (WBO) will all put their titles on the line, meaning the tournament winner will sweep the belts.
Fighting for the Muhammad Ali Trophy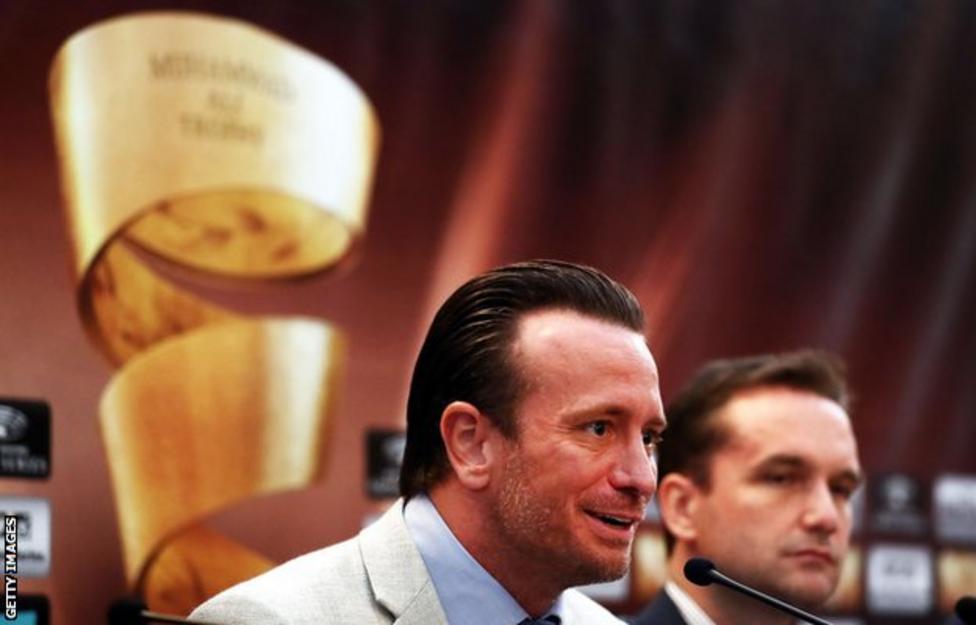 The Muhammad Ali Trophy the two winners will receive was designed by the late Silvio Gazzaniga, who created and designed the Fifa World Cup trophy in 1971.
The two tournaments will boast a $25m prize fund, with the winner of each expected to rake in a haul of $10m in total across the three victories required to land the title.
Boxing does not have the choice of using a penalty shootout to decide any tournament match which ends in a draw on the scorecards, so a quirk in scoring the bouts has been introduced.
Any fight deadlocked on all three cards will see a fourth ringside judge called upon. If their card is also level, the winner of the final round of the bout progresses.
Sauerland stresses keenly that on boxing records, such a bout would still be marked as a draw. The tie-break protocol is only used to decide who progresses, not necessarily who wins.
Will 'the most important market' watch?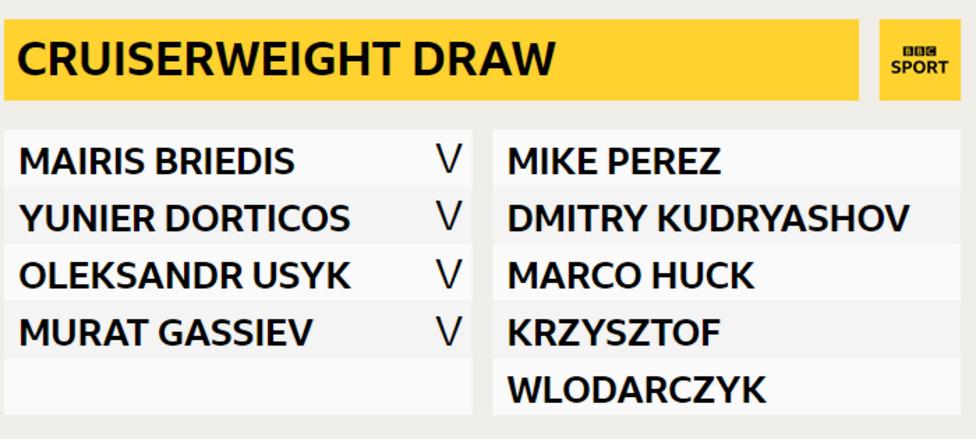 A tournament featuring super-middleweights named the Super Six World Boxing Classic took place between 2009 and 2011. While its cast was stellar, with victory being claimed by Andre Ward, its length meant the event's momentum arguably waned.
Other incarnations of tournament formats such as the Prizefighter Series enjoyed success, with shorter fights ensuring an event could be concluded on one night.
The new competition has interested Television bosses, with rights sold across Europe. A US deal is "in the pipeline", according to Sauerland, who last week announced ITV will broadcast the tournament across its platforms in the UK.
"I think it was one of the biggest deals in British boxing history in terms of scope," he added. "Make no mistake about it, the UK market is now the most important in the world."
Some of the fights will be free to air, while others will be pay-per-view. Unlike some traditional fight deals cut in the UK, fighters will not receive bonuses for pay-per-view sales and will be rewarded through already agreed appearance fees and prize money.
"We have invested a lot of money to try and not be too like boxing," added Sauerland. "If you look at Wimbledon, would Roger Federer get a bonus because Swiss TV paid extra? He'd get prize money, like fighters will here."
Those backing the Super Series hope to roll the tournament out across more weight divisions with time. Saturday night, when Huck meets Usyk in Berlin, could be a first step in returning professional tournament boxing as a mainstay.