Thursday Night Road Work Sessions are HERE! ALL MEMBERS WELCOME!
Posted on
---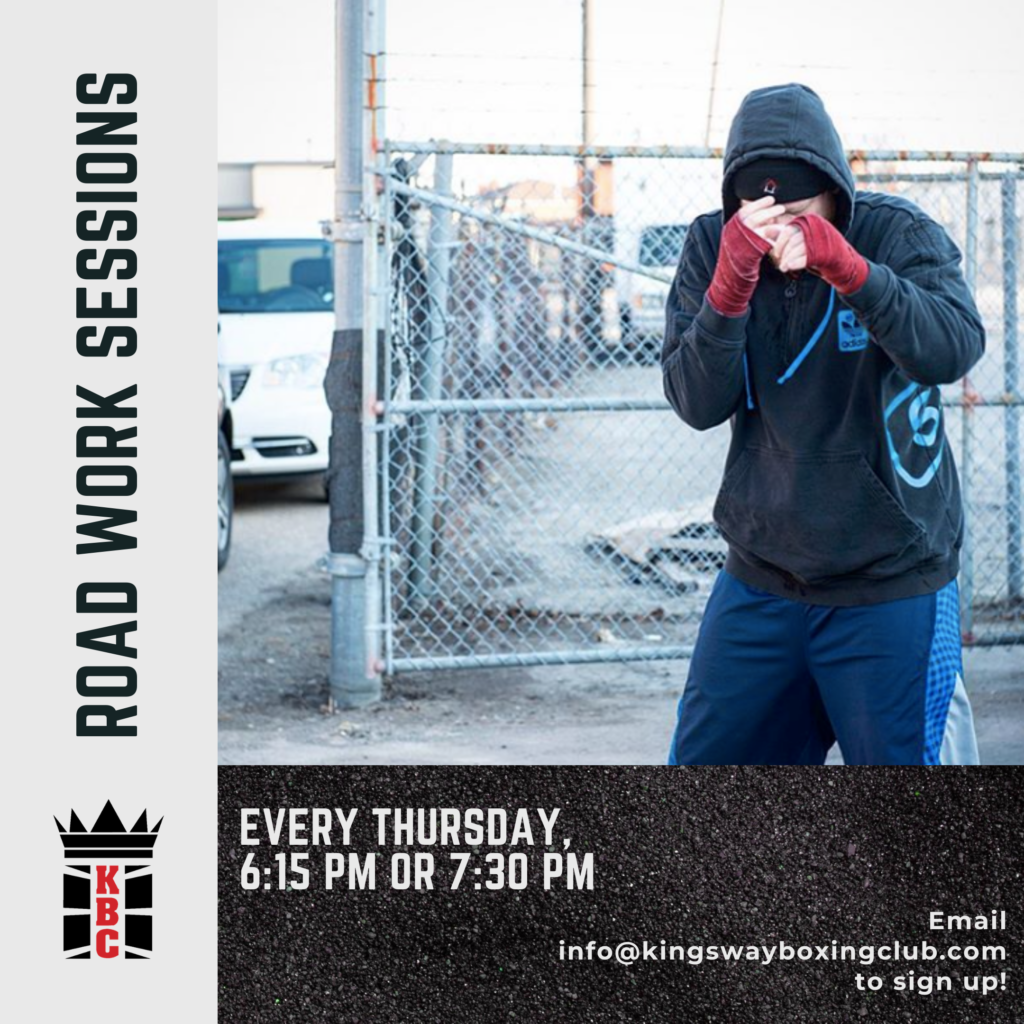 Calling all Thursday Boxers!
As we begin accommodating our Fight Team and Membership Programs, we've launched a Road Work Session on Thursdays at 6:15 pm.

Please note the following:
🥊 Boxers will meet outside of the gym at 6:15 pm
🥊 This will be conducted outside of our facility in a "Meetup" format (This is not a monitored class; athletes are given the drills before the warmup run and are expected to execute as a team)
🥊 Anyone registered for the scheduled classes have automatic access to the Roadwork
🥊 All Members have access to the roadwork sessions regardless of registration for conditioning classes
🥊 Running will happen rain or shine! This is preparation to get back into sparring and a major component of what you will need to build your aerobic and aerobic systems
🥊 Athletes who cannot run will work on technical boxing, strength and conditioning drills.
SCHEDULE CHANGES: Please ensure you have checked the KBC WhatsApp group in the case that the meetup is canceled for that week.
---
ROAD WORK SESSIONS
Dates: Every Thursday at 6:15 pm
Location: THE BOXING GYM | 22-B Jutland Rd
Program Cost: Free for existing members