---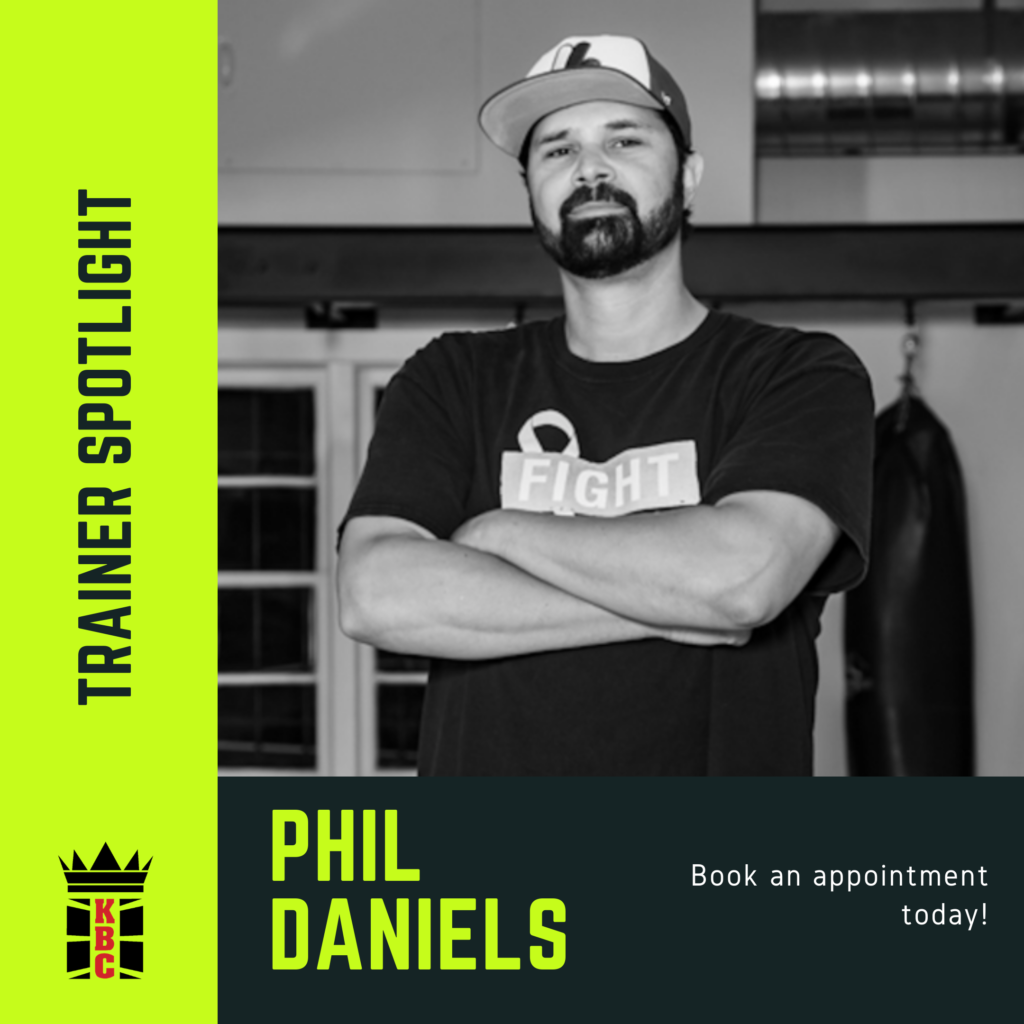 TODAY'S TRAINER SPOTLIGHT IS ON PHIL DANIELS, SENIOR BOXING COACH & PERSONAL TRAINER! 🥊
Growing up, Phil attended some of the biggest boxing matches seen in Canada.
In 2004, Phil stumbled into the sport when he met his coach at his local fitness club. Since that day, he has been a part the DNA that makes up the Kingsway Boxing family.
Today, Phil spends his days with the Team KBC as a Senior Boxing Coach working with kids, teens, and adults.
He's done it all: Competitive Boxing, coaching, and continuing to share the sport of boxing with his community.
Certifications: Boxing Ontario Certified Coach, CPTN Personal Trainer, First Aid & CPR
---
---
BE SURE TO SCHEDULE YOUR PRIVATE TRAINING SESSION 💪