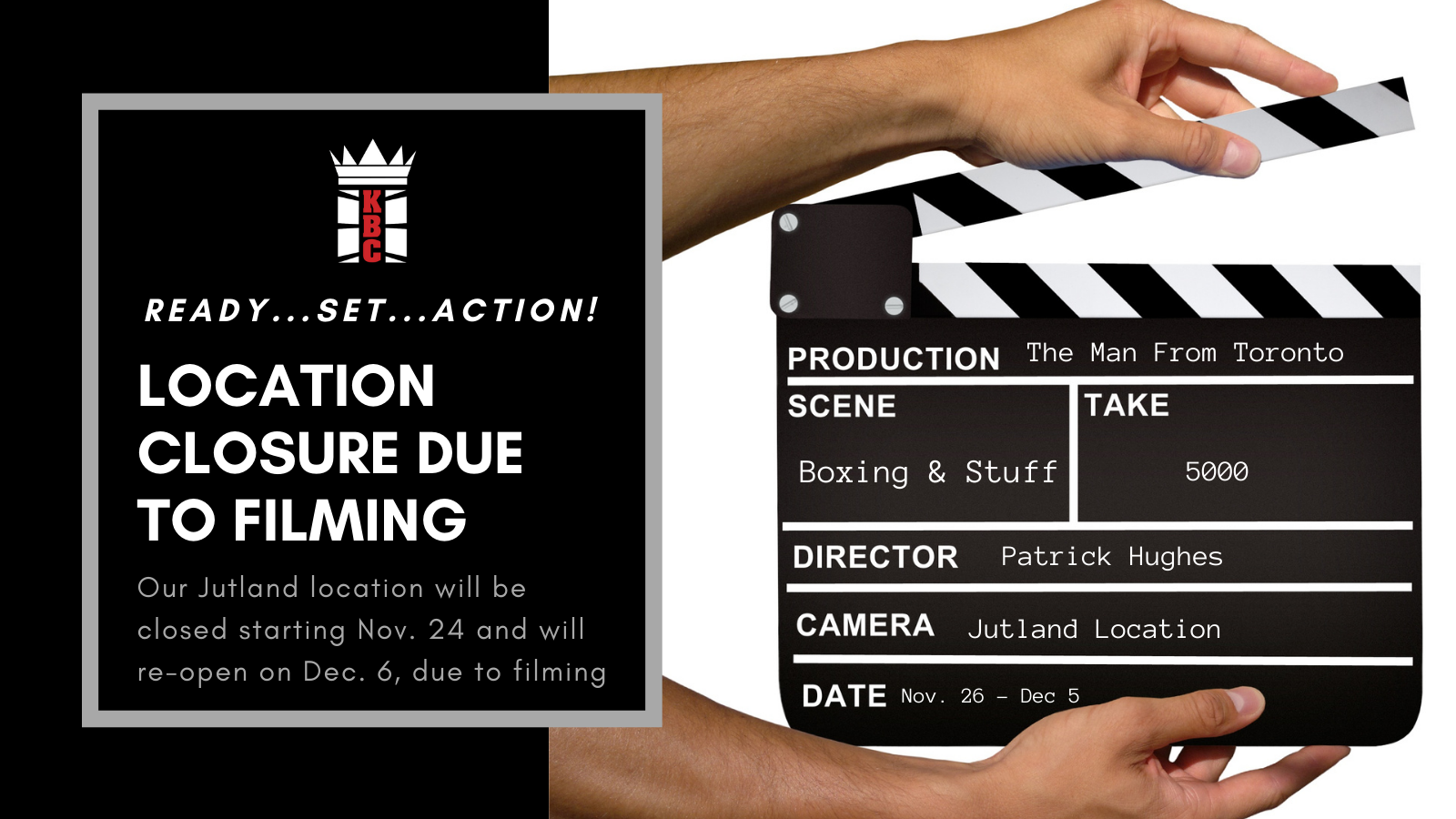 ---
JUTLAND CLOSURE: Our Jutland location will be closed from November 24 to December 5th due to filming. Regular schedule will resume Sunday, December 6th. Please check schedules as we will be adding various classes at our Bloor St. Location during this period. Also, check with your coach as many private training lessons will be moved to the Bloor Location.
---
Singularity Productions Ltd. will be filming scenes for the upcoming Sony Pictures Action Comedy starring Woody Harrelson & Kevin Hart called The Man From Toronto (2021) at our Jutland location!
According to IMDb, the plot of the film is that "The world's deadliest assassin and New York's biggest screw-up are mistaken for each other at an Airbnb rental."
BlogTO also reported on the filming, noting that "The movie was originally due to begin filming in the city back in the spring, but production was delayed due to the arrival of the COVID-19 pandemic."
Be sure to keep your eyes open for the KBC facilities in some of the scenes next year!
---
NOTES ON SAFETY
Productions are to follow the COVID-19 Safety Guidelines for the Film and Television Industry in Ontario approved by the Ministry of Labour, Training and Skill Development.
Information can be found https://www.filmsafety.ca/wp-content/uploads/2020/06/S21-Film-Television-COVID19-Guidance-June.25.20.pdf. Productions will also implement additional safety measures in coordination with the City of Brampton Film and Television Office safety guidelines.
All filming & related activities are undertaken under the authority & approval of the POCE HOLDINGS LTD, Kingsway Boxing Club, City of Toronto and Film & Television Office.
Please let us know if you have any questions! We can't wait to see you when we're back 🥊
---