[Last Call] 2019 Program Registration
Posted on
Happy New Year KBC Clients, Members and Parents!
Hope you're having a wonderful holiday and are ready to hit the ground running! We have a busy few months on the horizon as we head into 2019. Thank you to those who have already secured their enrolments for our 2019 Winter Programs – Our kids/teen programs and many of the High Performance programs are nearly full!
Please take note of the following updates: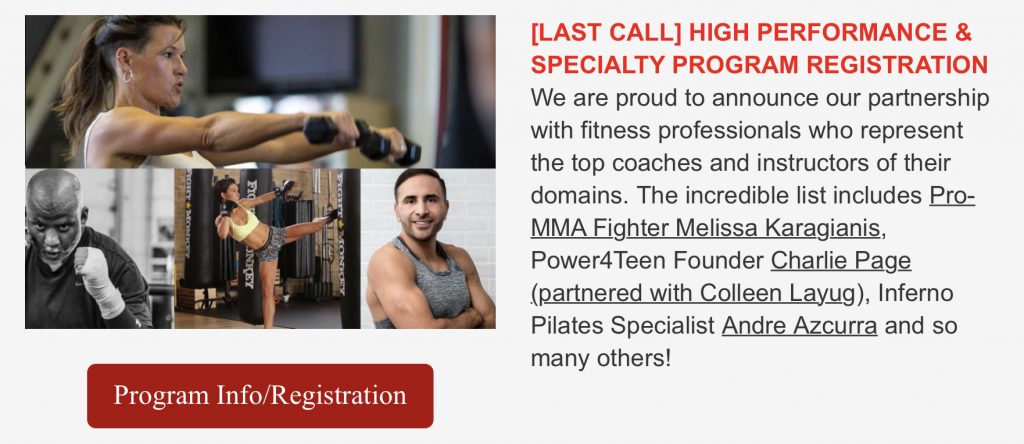 ---
FIGHTER MEDICALS | SATURDAY JAN. 12 – 4PM
Dr. Venturi will be onsite at the Kingsway Boxing Club for a special boxer medical session. Must arrive no later than 4:oopm on Saturday Jan. 12, 2019.
Register Now
ANNUAL FIGHT CAMP | SATURDAY JAN. 19 – 10:30 AM to 4:30 PM
This 1-day intensive camp is lead by Boxing Ontario Nationally Certified Coaches, Officials and assisted by licensed competitive boxers. FightCamp was developed to fast track students to learn the essentials of amateur boxing in a safe and effective manner. The program has been used by the average recreational sport enthusiast, all the way up to the elite boxer looking to further their skills in the sport. Open to men and women, we will give you the chance to learn, improve or test your skills as an Olympic style boxer.
Register Now (appropriate for ages 15+ Please inquire for special consideration)
KBC TEAM COMMUNICATION GROUP
The purpose of this group is to keep KBC Clients and Amateur Boxers updated with important information and share educational and sparring videos to help progress the athletes. In an attempt not to lose track of important information, you will be unable to reply in the group. Please send Jen your full name and personal cell phone number so you can Join Now (must have WhatsApp on your phone)
Please don't hesitate to contact your coach or I directly with any questions or concerns.
In the Meantime, Keep Those Hands Up!
Jennifer Huggins
Kingsway Boxing Club
E. jennifer@kingswayboxingclub.com
T. +1.416.234.0075
www.kingswayboxingclub.com
Visit Jennifer on LinkedIn