Inaugural "Fight" Has Cancer On The Run
Posted on
Gala Event FIGHT TO END CANCER Success
Benefiting The Princess Margaret Hospital Foundation
For immediate release
(Toronto; June 21, 2012)
The First Annual Fight To End Cancer Event (FTEC) has raised $56,200 in support of the Princess Margaret Hospital Urgent Care Priority Fund.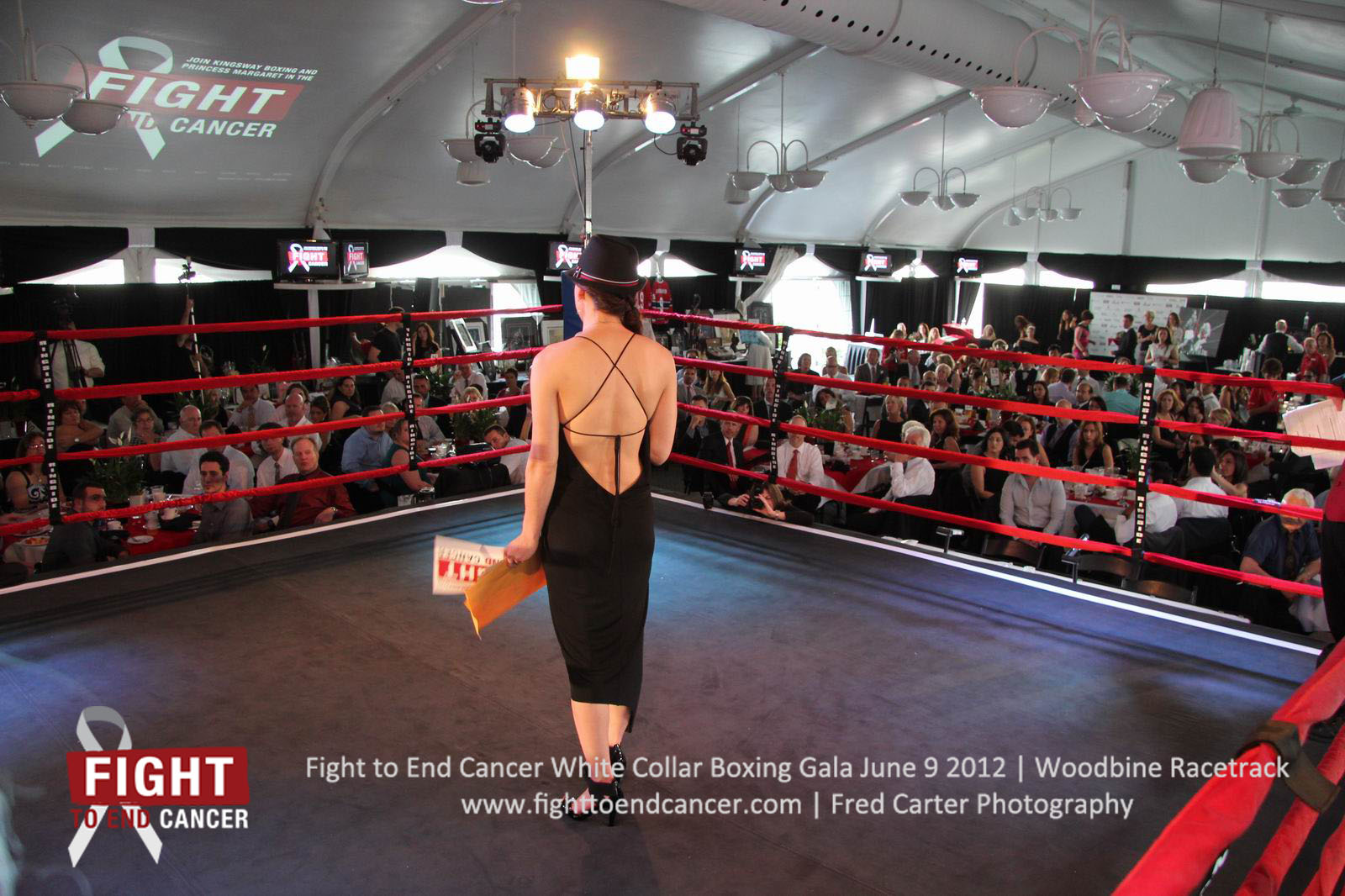 The June 9 Gala event at Woodbine Racetrack saw a top rank evening of dining, entertainment and fun-filled fundraising with all eyes on the ring as a series of local business owners in amateur boxing matches thrilled the sold out venue with raw passion and athleticism.
The Main Event was a hard fought battle between Virgil Barrow, the 12-year boxing veteran and Senior Coach with Kingsway Boxing Club over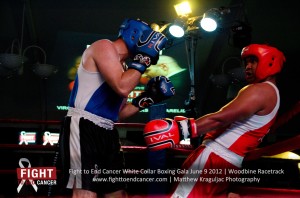 Andreas Tsagarelis, the owner of Caffe Demetre in the Kingsway who showed no fear after training 5 months for the showdown.
The furious sweat inside the squared circle contrasted the elegantly turned out and supportive audience that cheered with as much power as the fighters' blows that struck against a disease which has spared few families the world over.
The FTEC Olympic Belt was hoisted by co-winning brother and sister team, both current Ontario Champions in their respective weight classes. They will both be back next year to vigorously defend their FTEC Titles.
Before the
final bell rang on the inspiring night, plans were already in the works by some of the event's corporate sponsors to raise the stakes even higher for the 2013 Fight To End Cancer. In addition to talks of financial support, many of the business were already volunteering their corporate representation inside the ring.
"We couldn't have asked for a more successful evening," said FTEC Executive Director Jennifer Huggins. "Tonight everyone was a winner and it was a dream come true to see our community pulling together to support a vital mission. With this great start, imagine what we can accomplish next year as we work to end cancer in our lifetime."
-30-
Media Inquiries:
Jennifer Huggins, Executive Director, FTEC
416-666-9314
jennifer@fighttoendcancer.com