Global News Fights To End Cancer
Posted on
Making A Difference With Susan Hay
TORONTO — Training is under way at Kingsway Boxing Club for the third annual Fight to End Cancer. It's a night of Vegas, meets Broadway, meets boxing.
Mitch Krystantos, one of this year's participants, says the rigorous training runs six months before he can get into the ring.
"I'm going to get punched in the face, all for a good cause," said Krystantos.
Krystantos has volunteered in The Hospital for Sick Children's oncology unit for 15 years. Despite two hours of rigorous training, four days a week, he reminds himself why he signed up for the fight.
"I'm fighting for them," Krystantos said. "I'm fighting for the many kids that aren't around today and the ones that are still fighting for their lives. A six minute fight is nothing compared to what they have to go through."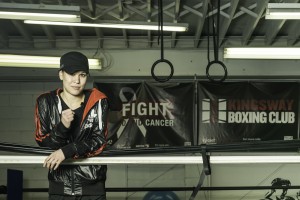 Owner of Kingsway Boxing, and Krystantos' trainer, Jennifer Huggins, founded the Fight to End Cancer in 2011. She introduced it as a way to bridge charity with the corporate world and sports culture. All proceeds are directed to the highest priorities in cancer research at the Princess Margaret Cancer Foundation. So far over $70,000 has been raised this year for the foundation.
Over $100,000 was raised last year.
Participants are matched based on age, weight and skill. Huggins said it was difficult to match up Krystantos as he hones a background in martial arts. On fight night, five pairs will fight three, two-minute rounds.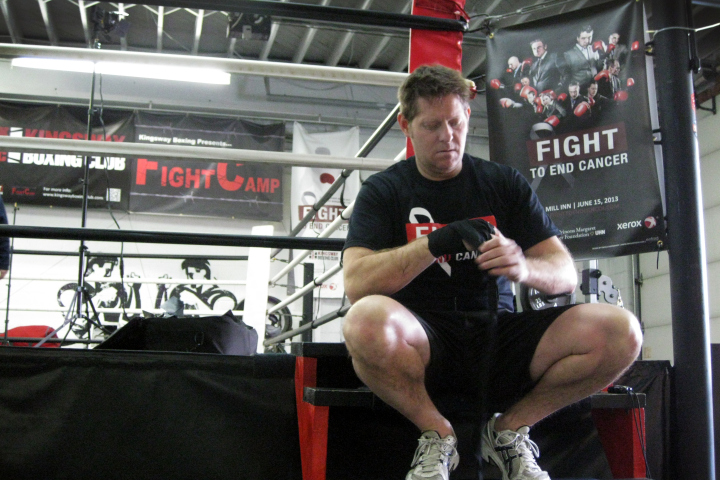 "I'm hoping that we create awareness for the fact that you don't have to be touched by the disease to actually help…cure cancer, and you don't have to be a boxer to get in the ring and fight," said Huggins.
This year's fight will take place at the Old Mill in Toronto. Krystantos says the ultimate goal is to literally fight with the hopes to end cancer.
"There's got to be a cure," said Krystantos. "I (went) to more funerals last year, than I went to weddings. Something's wrong with that picture." Read More
---