FEATURE SPONSOR: COMBUSTION
Posted on
COMBUSTION CONTINUES FIGHTING THE 'GOOD FIGHT'
---
Raising Over $30,000.00 In The Fight To End Cancer Since 2015
---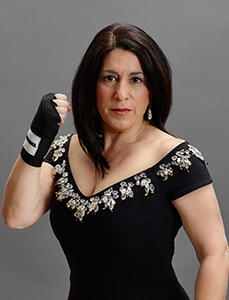 After stepping into the ring at Fight To End Cancer (FTEC) 2015, Leslie Ehm has generously come back on board, as a sponsor,  for Fight To End Cancer's 2016 gala with her company – Combustion. Thanks to their generous support, Combustion will be this year's co-50/50 presenting partner, as well as, fighting in the corner with 2016 Fight To End Cancer Fighter Kael Cruz. As Kael's Fight Sponsor, Leslie and her team have already raised upward of $4,000.00 in direct donations supporting the Princess Margaret Cancer Foundation.
Leslie Ehm, President & "Chief Fire Starter" of Combustion, has been a supporter of the Fight To End Cancer for the past several years, as both a donor and gala attendee. Sitting on the sidelines, however, was simply not enough for Leslie and in late 2014 she bravely signed up for the six month long journey of intense Olympic-style boxing training (through the Kingsway Boxing Club) in preparation for fighting at Fight To End Cancer's 2015 event.
In addition to Leslie's hard work training, she managed to raise an astounding $25,000.00 in donations that went directly to the Princess Margaret Cancer Foundation's Urgent Cancer Priorities Fund.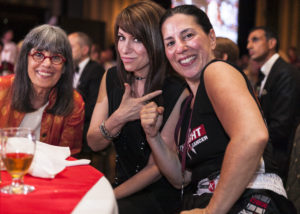 Leslie fought with an extreme level of passion and determination in her match against fellow FTEC Alumni member, Georgia Curtis.  Though Leslie did not win her match against Georgia, she (like all those who step into our ring to help in the mission to knock out cancer) is still very much a winner for everything that she has done (and continues to do) for the Fight To End Cancer.
We can not thank Leslie enough for the ongoing support that she and her company, Combustion, have provided to us. Without the support of companies, like Combustion, Fight To End Cancer would not be as successful as it is.
---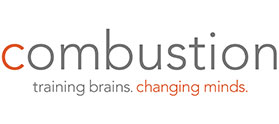 Combustion is a kick-ass creativity-fuelled training company that transforms people so they can transform their organizations.
We're proud to be sponsors and supporters of the The Fight To End Cancer because it doesn't just raise funds for Princess Margaret critical cancer research, it challenges people to put their fists where their hearts are and show their solidarity with cancer sufferers in a very real and inspiring way. Combustion President, Leslie Ehm, stepped into the ring for FTEC in 2015 and our entire team went through the incredible journey from training, to ringside with her. We were all blown away by the passion, commitment and integrity of the fighters, trainers, and organizers and our hearts will always be with this amazing event and charity. Fists up! Together we can beat the crap out of cancer!
To learn more about Combustion, or to book a consultation with Leslie and her team, you can visit their website at http://www.combustionco.com/