Deal Is Close For Super-Fight Lomachenko vs. Rigondeaux on Dec.9
Posted on
---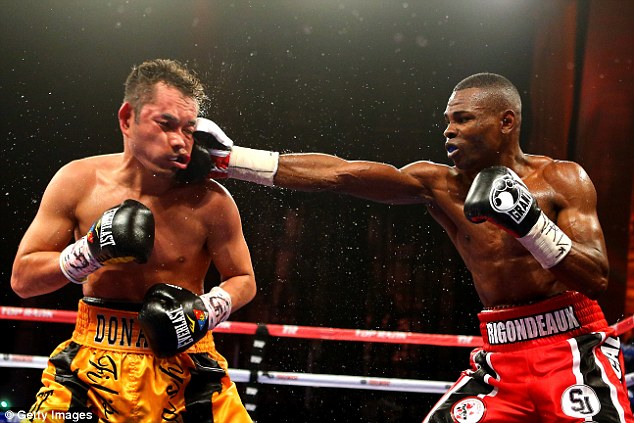 Deal Is Close For Super-Fight Lomachenko vs. Rigondeaux on Dec.9
View Original Article
Article By: Chris Williams
---
Vasyl Lomachenko, who's performance overshadowed the main event as an undercard on the Mayweather vs. Pacquao fight in 2015, is close to reaching a deal with Guillermo Rigondeaux – arguably two of the best boxers to come out of amateur olympic boxing!
WBO super featherweight champion Vasyl Lomachenko and Guillermo Rigondeaux could be facing each other on December 9 on ESPN at Madison Square Garden in New York. Lomachenko's promoter Bob Arum of Top Rank let Dan Rafael know about a deal that he has in place for Lomachenko (9-1, 7 KOs) to face super bantamweight champion Rigondeaux (17-0, 11 KOs).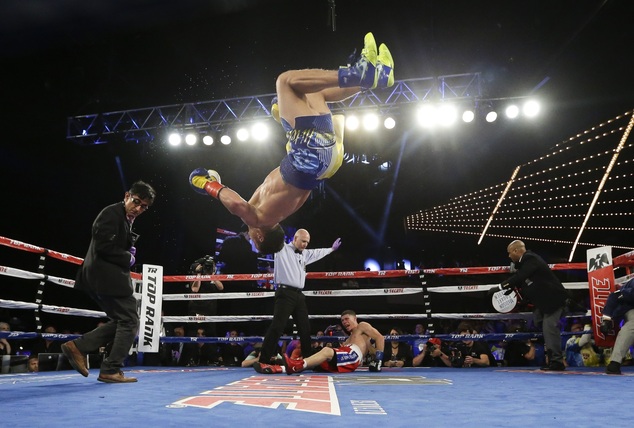 There's no word at what weight the fight will take place and how much the 36-year-old Rigondeaux will get paid. However, there has been talk of Rigondeaux receiving $500,000 for the fight, which if true is a considerably less than the $750,000 offered to former 2 division world champion Orlando Salido to fight Lomachenko.
"Lomachenko's next fight is supposed to be Dec.9 at NSG Theater on ESPN. Arum said he has deal for opponent. I'm told it's Rigondeaux. #boxing," said Rafael on his social media site.
This is outstanding news for the boxing fans that have been waiting for years to see these two former 2-time Olympic gold medalists finally face each other. Fans have wanted to see Lomachenko and Rigondeaux fight each other since the two of them turned pro. It's good that the fight is finally about to take place after all this time. If Rigondeaux beats Lomachenko, it's going to be a huge major blow to Arum, who sees Lomachenko as the next best skilled fighter he's seen in boxing since Muhammad Ali. Arum might need to revise his lofty expectations for Lomachenko and place him behind Rigondeaux.
Lomachenko might be moving up in weight soon to the lightweight division. If he does that, it would be crazy for Rigondeaux to have to move up 3 entire divisions just to take the fight with him. As it is, Rigondeux is going to have a tough time dealing with the weight advantage for Lomachenko. But, if Rigondeaux is willing to take that risk for the payday, it's still a great deal.
As skilled as Rigondeaux is, he might still beat Lomachenko and expose him in the same way that Salido did 3 years ago in their fight in 2014. Salido showed that Lomachenko can't take body shots. Salido almost exclusively targeted the body of Lomachenko during their 12-round fight. Lomachenko spent most of the fight clinching excessively. One judge unbelievably gave the fight to Lomachenko. It sad scoring. Boxing News 24 scored the fight 9 rounds to 3 in favor of Salido.
Lomachenko is coming off of a 7th round stoppage win over Miguel Marriaga earlier this month on August 5 on ESPN from the Microsoft Theater in Los Angeles, California. Lomachenko fought like he was bored most of the fight, and it was not an impressive performance from him. His power was less than remarkable for the super featherweight division.
Lomachenko appears to be still punching with the power of a featherweight or even super bantamweight. He's definitely not a puncher. He's more of a tapper.
Rigondeaux recently stopped #1 WBA Moises "Chucky" Flores in a 1st round knockout on June 17 at the Mandalay Bay Hotel & Casino in Las Vegas, Nevada. The results of the Rigondeaux-Flores fight were later overturned and changed to a no contest due to Rigondeaux having knocked Flores out with a punch thrown after the bell. Initially the referee Vic Drakulich ruled that the punch was a legal one. The Nevada State Athletic Commission chose to reverse the decision of the referee and changed the results to a no contest.