Celebrating International Women's Day With The Women of KBC
Posted on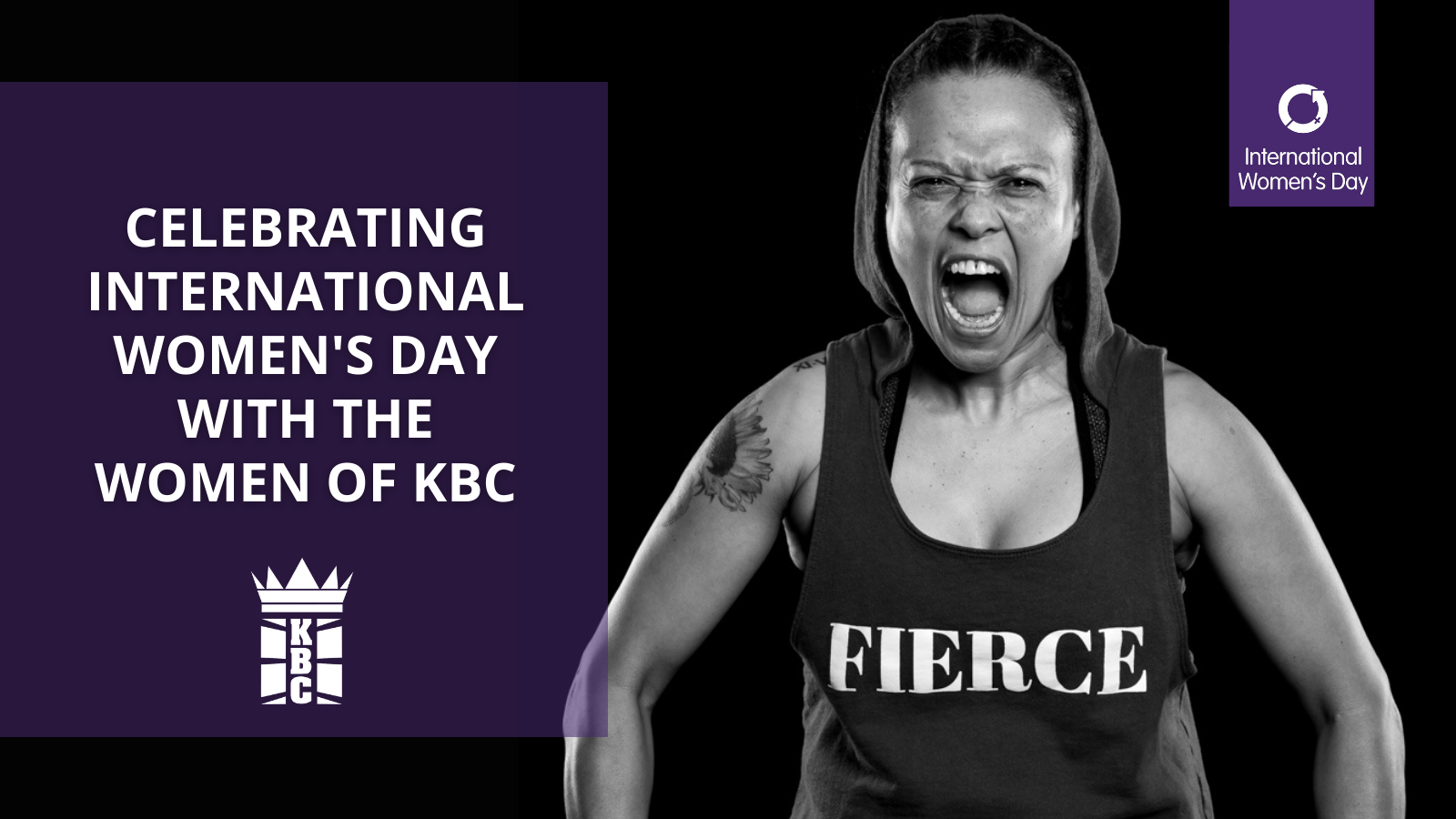 The theme for the 2023 campaign is #Embraceequity and this year we are working embrace equity and inclusion with women in #boxing.
This International Women's Day, we want to acknowledge and celebrate the women of KBC! Their hard work, fierceness and dedication never fails to inspire the community and us!
---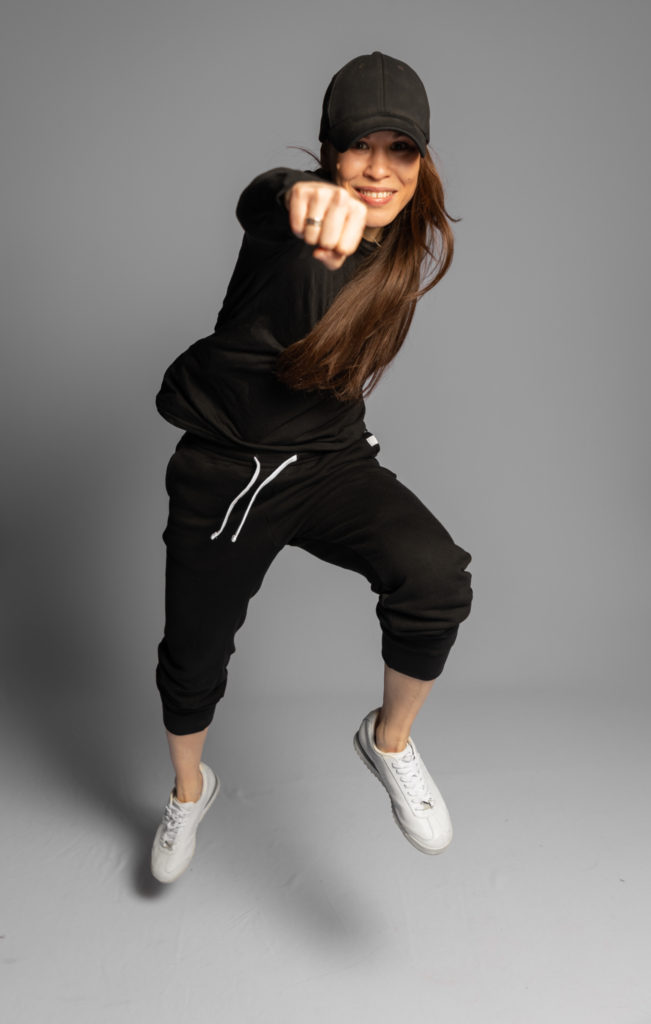 Jennifer Huggins
Fight Team Coach | High Performance Trainer
Jennifer Huggins owns and operates Kingsway Boxing Club in Toronto, Canada. As a 3-Star International Boxing Referee and Judge with AIBA International Boxing Association, she understands the sport from the inside out. In addition to being a senior coach for at Kingsway, Jennifer is the Founder and CEO of the Fight To End Cancer. She is heavily involved in the community, however still manages to find the time to travel the world performing with a World Class Magician.
"Maintaining a clear perspective and honouring fairness is always key. As a boxing official, I play the role of both referee and judge. I pride myself on being fair in and outside of the ring."
---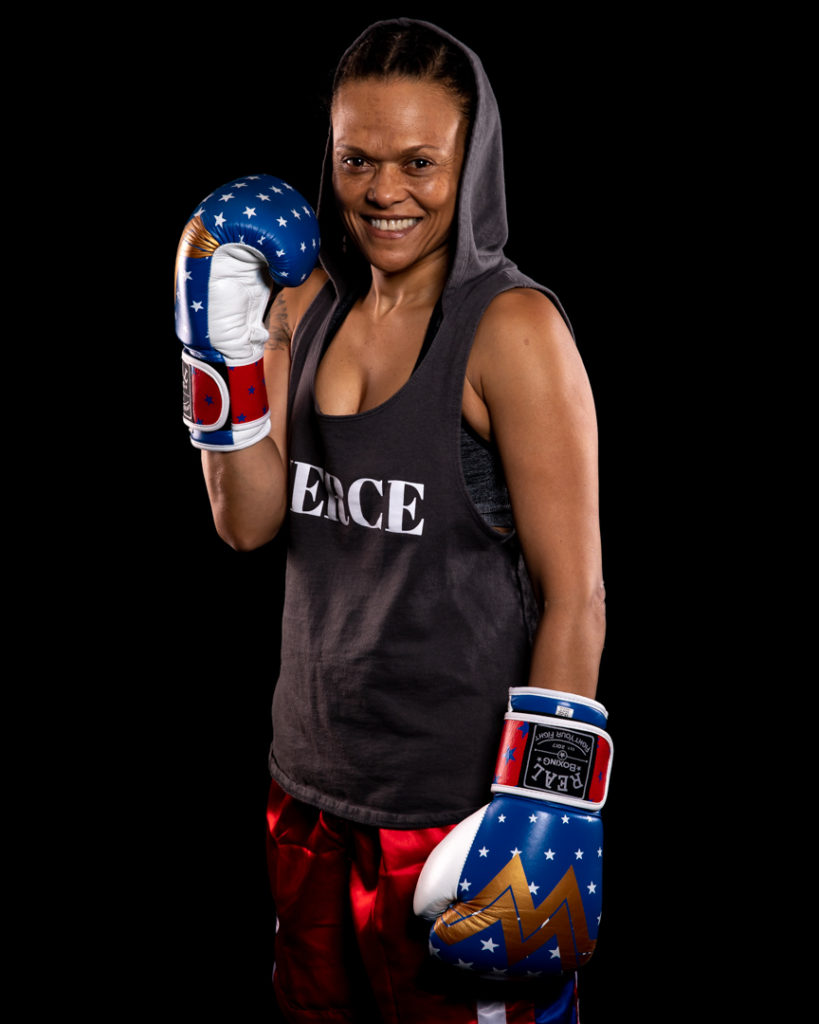 Shireen Fabing
Boxing Coach | Personal Trainer
Shireen has been a competitive boxer since the day she first laced up her first pair of boxing gloves. Still competing as an amateur boxer, she continues to enjoy the sport in and outside the ring, sharing her joy of the sport with the community. Shireen works with recreational and competitive boxers, helping to educate the world on the benefits of boxing!
"When I found boxing (or boxing found me), for a while I thought 'why didn't I find this sport earlier in life', but as I began to progress, that thought is now a distant memory. I believe we found each other at the right time. Boxing is on the rise. Women's boxing is on the rise and I'm living it now."
---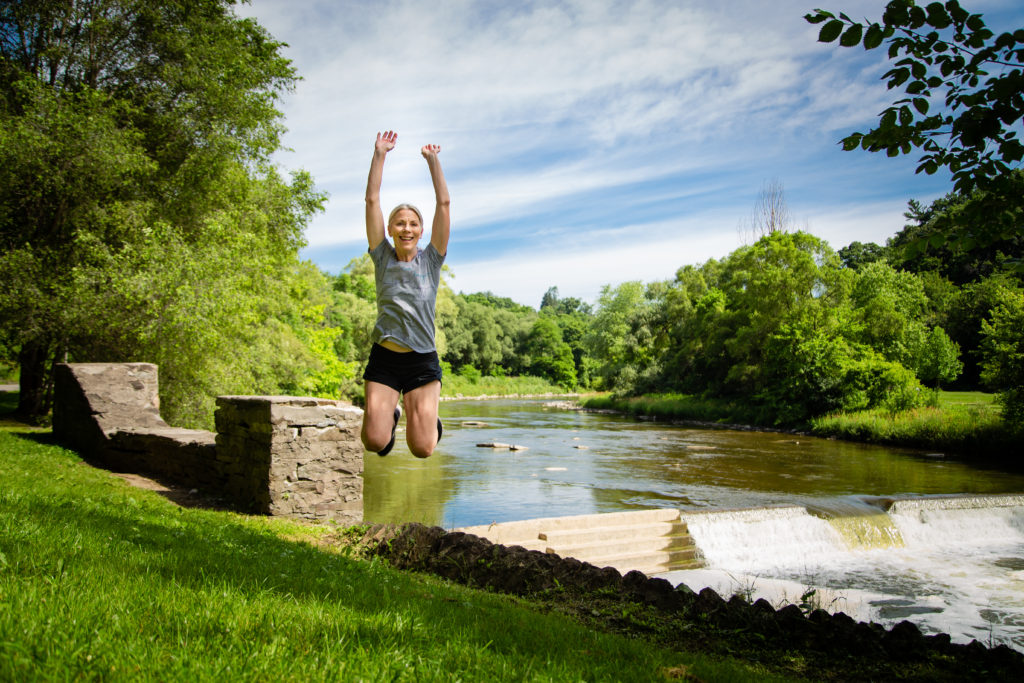 Jo-Anne Sheffield
High Performance Instructor | Personal Trainer
Jo-Anne is a Certified Personal Trainer and Group Fitness Instructor who brings a commitment to health and fitness, combined with enthusiasm and experience to create fun, high energy and athletic classes. An avid runner and marathoner Jo-Anne believes cross training is an important part of developing overall fitness and her classes are designed to strengthen muscles, maintain a strong core, increase cardiovascular output and promote flexibility.
Jo-Anne's motto is "Just keep moving" and while she has run many races she is particularly proud of her two Boston marathon finishes.
---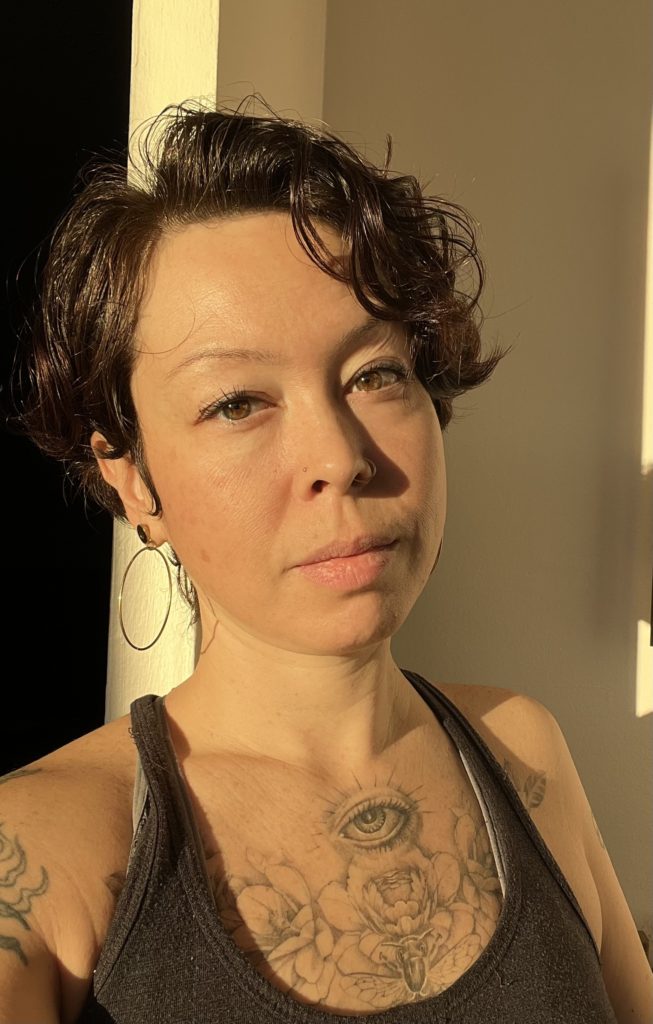 Crystal Chen
Programs Partner, Communications and Marketing
Crystal is a certified personal trainer, group fitness instructor and holistic lifestyle coach. Her experience and thirst for knowledge has brought her to being a life coach and healer who has now combined her 20 years of knowledge to marrying mindfulness to exercise. She loves striking a balance of mobility work with lifting, dancing and has fun doing free movement as ways to keep her body agile and strong.
Crystal believes that our mental and emotional health is crucial to over all joy, happiness and our physical health. She aims to infuse this in all areas of fitness, and her classes as creating a life that is rich in mind, body and spirit is the key to happiness
"Live your best life on your terms. Life is too short to waste worrying about things that don't bring you joy"
---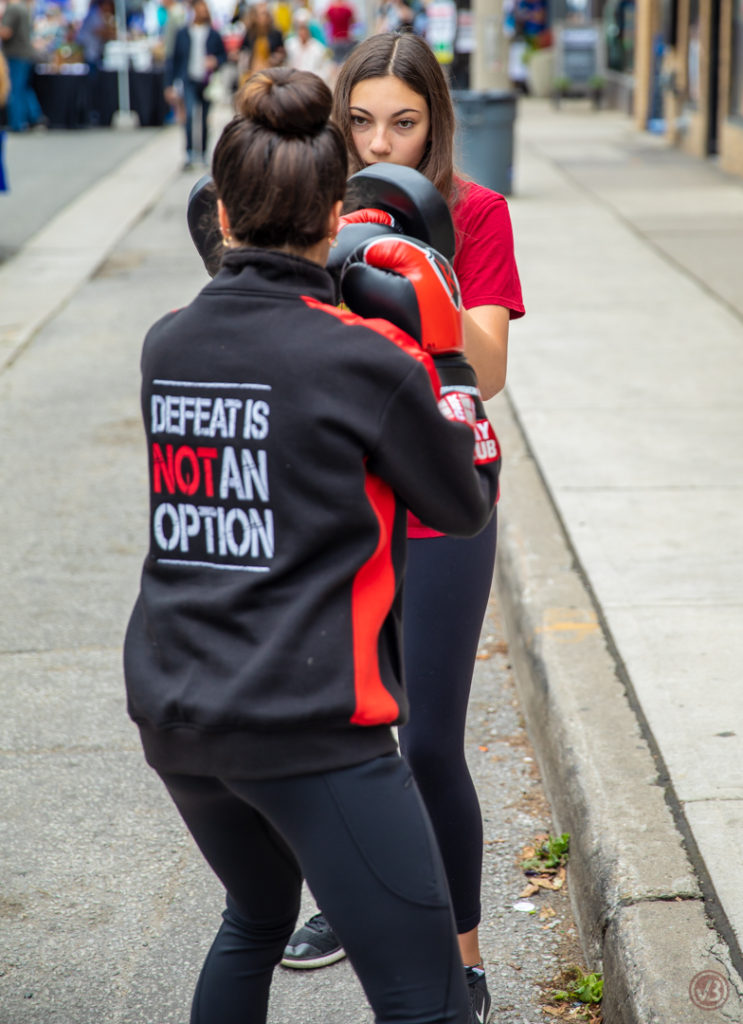 Sophia Ingrassia
Assistant Boxing Coach
3 years ago, Sophia started boxing in hopes of learning a new skill and becoming more fit. Immediately she fell in love with the sport and the community at KBC and knew this was something she wanted to succeed in and become more involved with.
"KBC is truly one of the most amazing communities I've ever been apart of with the most welcoming environment and I'm so happy to be apart of it. I hope to continue to help grow the KBC family and share the skills I've learned with whoever may join."
---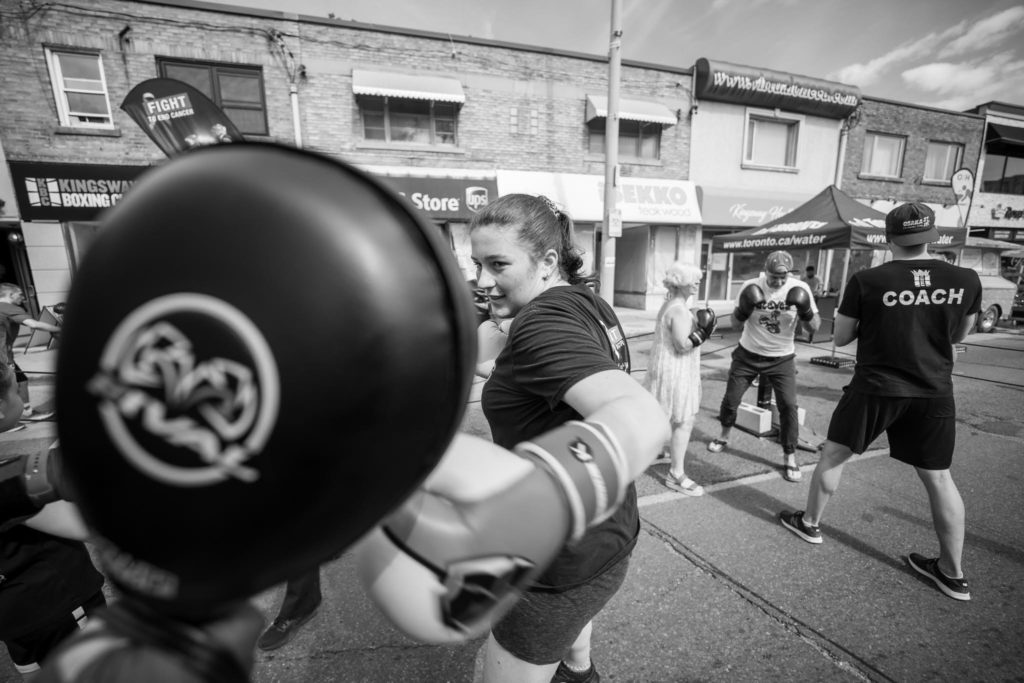 Olivia Bates
Fitness Guru and HIIT Coach
Born and raised in the GTA, Olivia has been boxing since the age of 10! She loves how the sport challenges her, not only physically, but mentally as well.
Over the years, being a coach has brought her so much joy. Olivia loves seeing the kids improve day by day. It's a huge motivator to be able to provide them with a safe, enjoyable space where they can learn both technique and increase fitness. The community at KBC really pushes her to be her best for herself and the kids and she loves every bit of it!
When Olivia is not at the gym, she enjoys playing and listening to music as well as her quality time with the family.
"It's a huge motivator to provide the kids with a safe, enjoyable space where they can learn both techniques and increase their fitness!"
---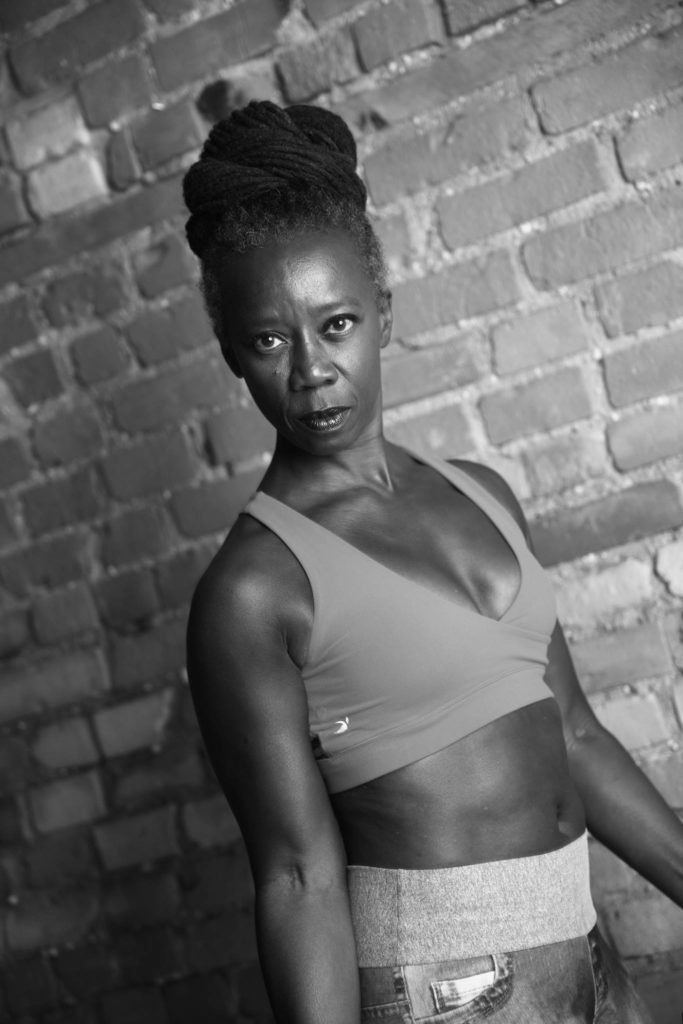 Jacqueline Walters
High Performance Instructor | Kickboxing Coach
Jacqueline Walters is a 4-time Canadian Kickboxing Champion in the 60kg, K1 Division, representing Canada at the World Championships in 2009 and 2011. Having trained and/or competed in Thailand, Europe, Africa, North and South America, Jacqueline is now Canada's only A-Level, internationally-sanctioned Kickboxing Ring Referee with the World Association of Kickboxing Organizations (WAKO). She is also a Chief Official with WAKO Canada, a Kickboxing coach and instructor. As an ACE-certified Personal trainer, pre-COVID Jacqueline trained clients individually and in group settings.
Jacqueline's love of the sport, and fitness in general is what inspires her to help others stay healthy through recreational and/or competitive sport.
---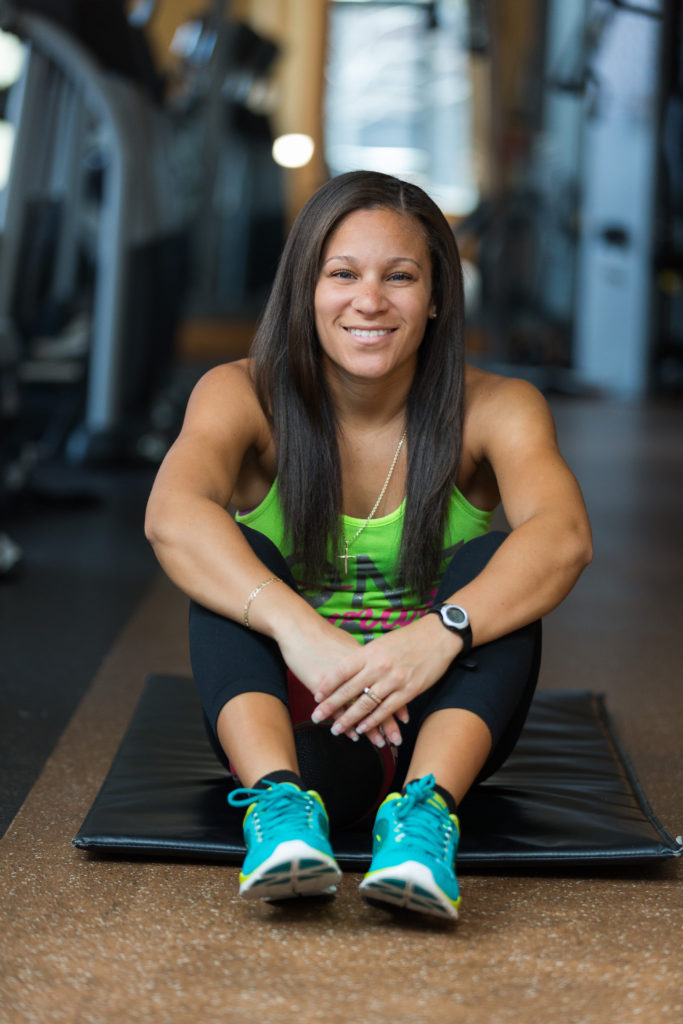 Shyanne McPherson
Shyanne has always been intrigued by the world of fitness. With over 10 years' experience as a Personal Trainer and Fitness Instructor, she credits the fitness industry for paving her life's journey. Shyanne lives and breathes fitness and says her passion lies far beyond simple exercise. Fitness is about your mind, body and soul which is exactly what she will challenge.
Power4Teens has allowed Shyanne's two passions to come together, working with youth and workin' their butts!
---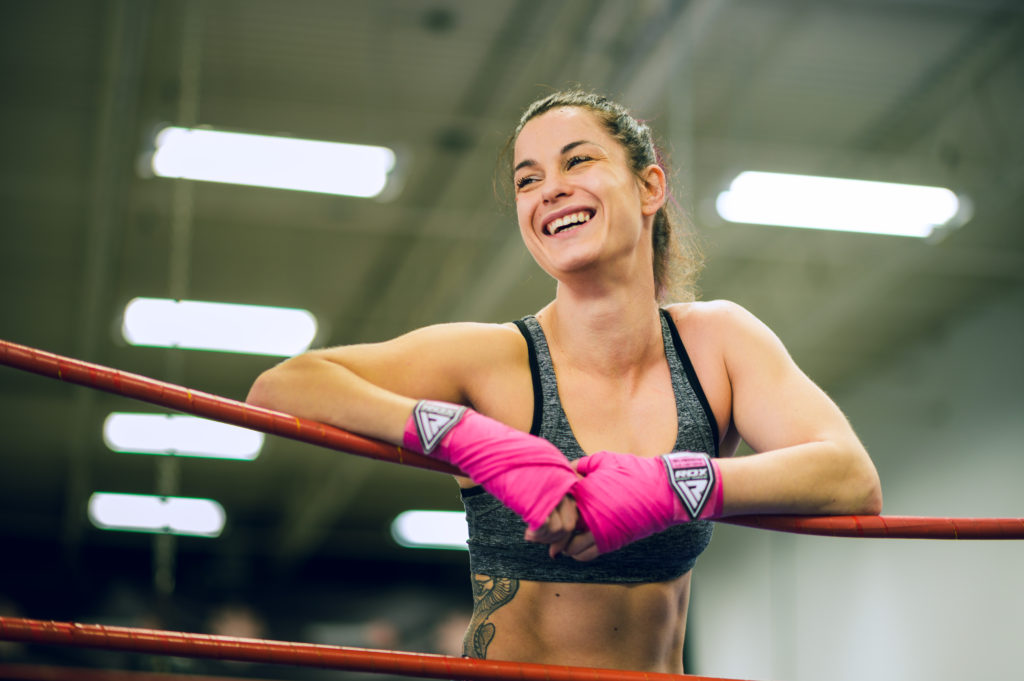 Melissa Karagianis
Professional MMA Fighter
Professional MMA Fighter from Toronto, Canada and hairstylist, Melissa " Magic" Karagianis, began teaching her clients who encouraged her and indicated they'd love to learn self-defense from her if Melissa were to ever start a class.
Melissa started building her skills and taking on national fights, she decided professionally start teaching and began the Warrior Women Fit Program, here, at Kingsway Boxing Club.
---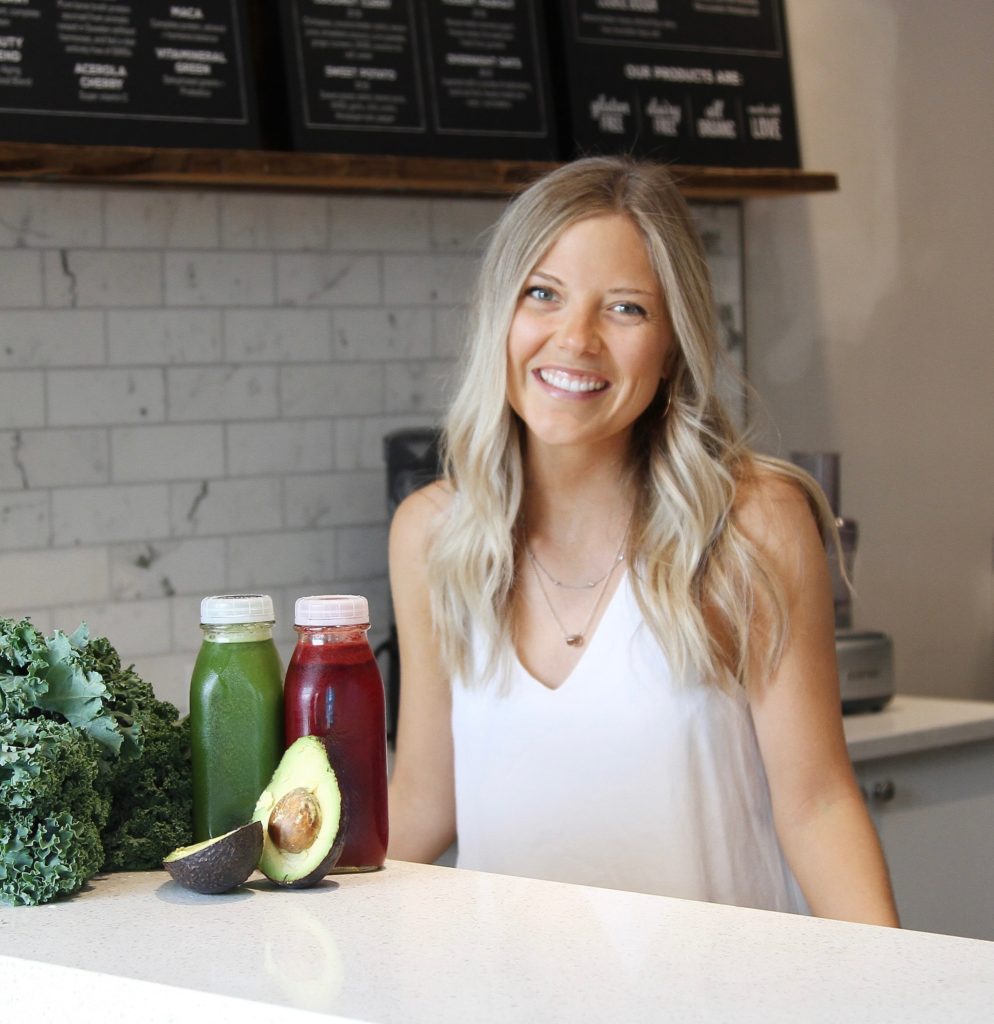 Clare Hickey
Registered Holistic Nutritionist
Clare is a Registered Holistic Nutritionist and is in her second year of study to become a Naturopathic Doctor through the Canadian College of Naturopathic Medicine in Toronto.
Clare's approach to wellness is centred around simplicity and practicality. She aims to empower her clients to have the nutritional science and knowledge necessary to make informed decisions about their health.
---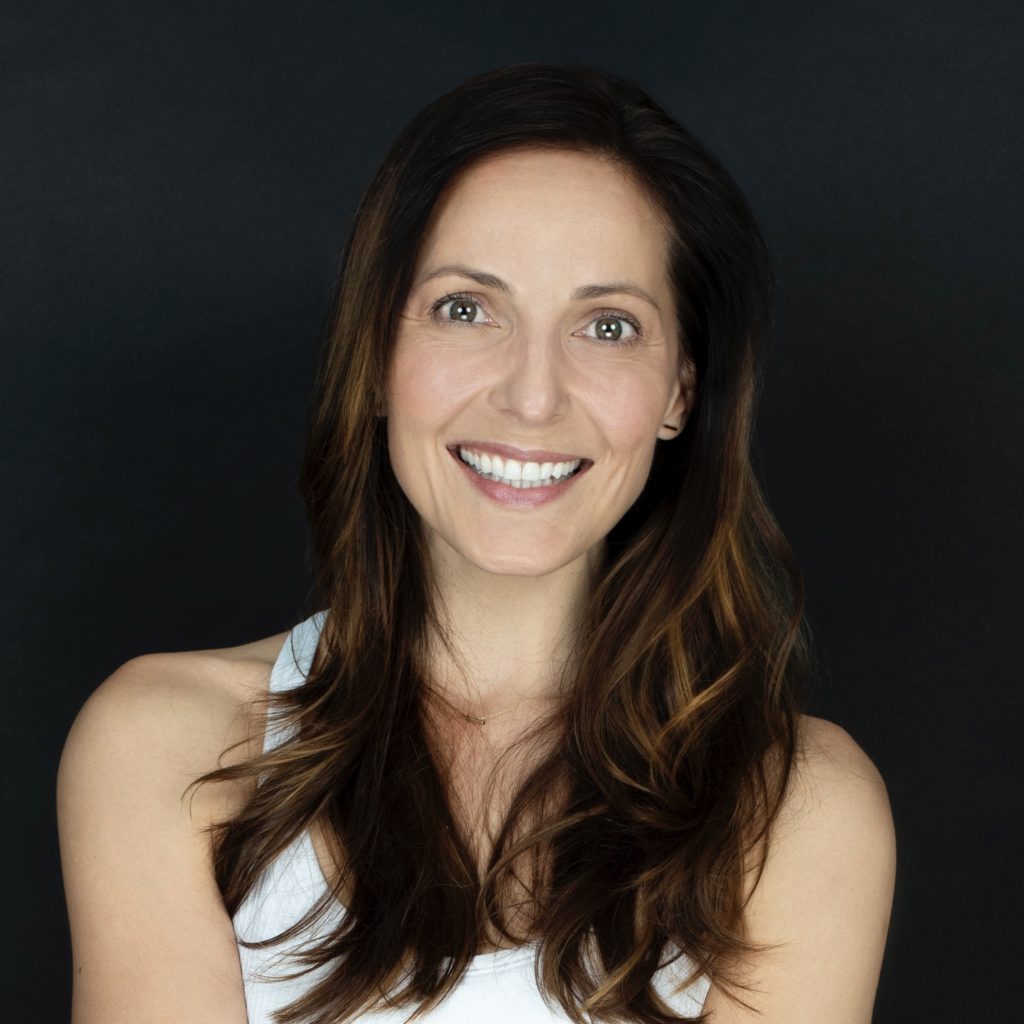 Katerina Muchnik
Yoga Instructor
Katerina's approach to Yoga focuses on using poses to get into your body (not the other way around), while focusing on how the asana feel, rather than what they look like.
Katerina is a certified Yoga teacher with a formal education in Life Sciences, UofT. She is well aware of how each body is perfectly imperfect and uses this combination to focus on proper form and alignment.
You may think yoga may not be your "thing", …but what if it is? Come alone or with a friend to see for yourself… YOGA is for everybody!
---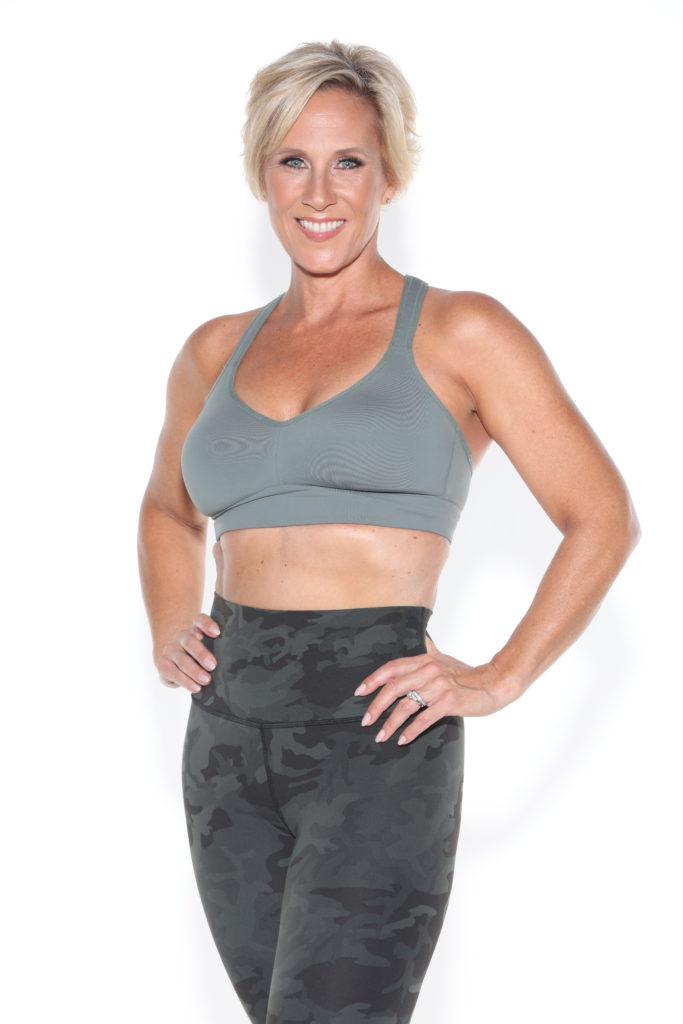 Colleen Layug
Colleen Layug is a high-energy group fitness and kickboxing instructor, personal trainer and now sports nutritionist. She has inspired all age groups including seniors and children, to get fit and healthy. Colleen loves teaching a variety of exciting, motivational fitness classes, and training her clients to push their bodies to their personal limits. She has a passion for fun and believes that fitness should be enjoyed, not dreaded.
Colleen's motto is:
"Work hard, play hard. The work you put in are the results you get out."
---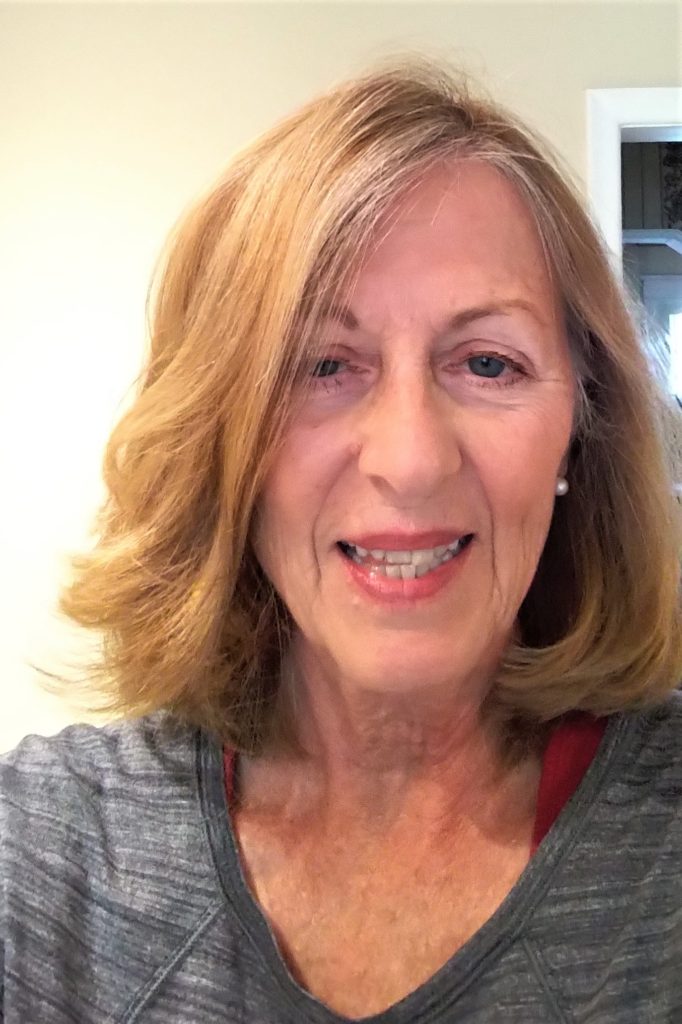 Patricia Else
Yoga Instructor
Patricia Else has a Master's of Science in Community Health Nursing and a background in public health. She has been a health focused consultant since 2013, a certified personal trainer since 2014 and a certified yoga teacher since 2018.
She works with organizations to build capacity and with individuals and groups to build strength and improve their health. She teaches Health Promotion at Sheridan College with Kinesiology degree students.
In keeping with her belief in fitness for all abilities and ages, she is an older adult fitness specialist and has completed Heart Wise training.
Patricia is a clinic instructor for the Running Room and has worked with hundreds of runners through the 5k, 10k, 10 miler and half marathon clinics.
---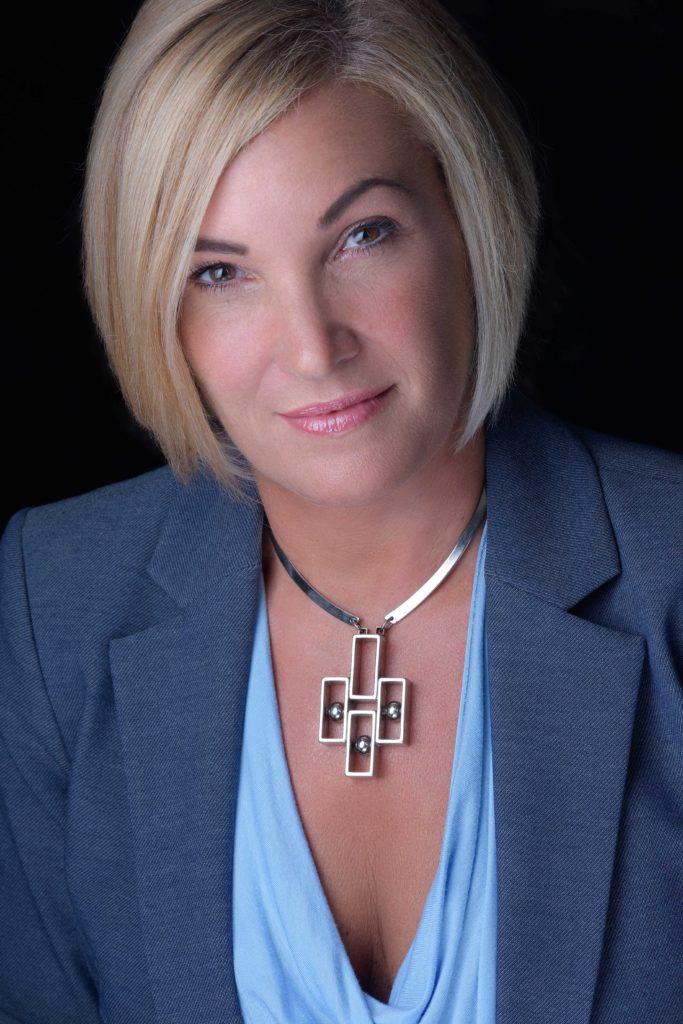 SHAUNEEN RYAN
Pilates Specialist
Shauneen began her dance training at the age of four in classical Royal Academy Ballet. Dance was her passion and main form of fitness throughout her adolescence.
In 2019, Shauneen earned her Mat Pilates Certification from the esteemed Body Harmonics Teacher Training Program right here in Toronto.
Having worked through various injuries herself over the years, Shauneen is always compelled to seek out what can help her clients move better, feel better and embrace the journey of Pilates movement as she has for so many years.
Dance inspired fitness classes became Shauneen's obsession to keep fit as she began her career path in and industry which she continues to embrace today as a tenured educator and lecturer.
---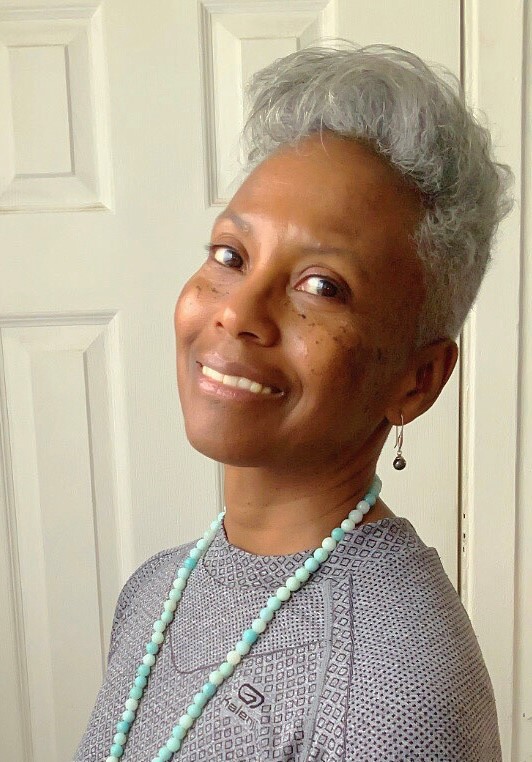 SYLVIA PERRY
Yoga Instructor
Sylvia has 20 years experience as a talented yoga instructor, who is nurturing, insightful, intuitive with a great sense of humour. She is always meticulously prepared for her classes which are tailored for the students who attend. The students benefit from individual support and attention grounded in patience and focus.
Her classes are fun, lighthearted with lots of variety. She focusses on alignment, provides careful and safety conscious instruction with a firm foundation in traditional yoga.
Sylvia has taught yoga one on one in private sessions and small classes and large class of over 60 participants. She is trained in Ashtanga and Power Yoga and a certified E-RYT 200 YACEP to teach Hatha Yoga and traditional Indian Hot Yoga.
"There is something to be learned from everyone. Mostly I love to teach yoga. Yoga is my way of connecting with others in a meaningful way. Hopefully that shows in my classes."
---
CHECK OUT PAST INTERNATIONAL WOMEN'S DAY CAMPAIGNS
The theme for the 2022 campaign was "#breakthebias" and that year we chose to challenge the unconscious bias associated with women in boxing. Today we will feature and celebrate the women of Kingsway Boxing Club and their achievements.
---
Want to train with the fierce women of KBC? Register now!
---


Check out our top 3 options for newcomers, including:
🥊 1 Week of Unlimited Virtual Classes
🥊 5-Class Starter Package
🥊 3 TKO Private Training Package