Celebrating Black History Month with Canadian Boxing History
Posted on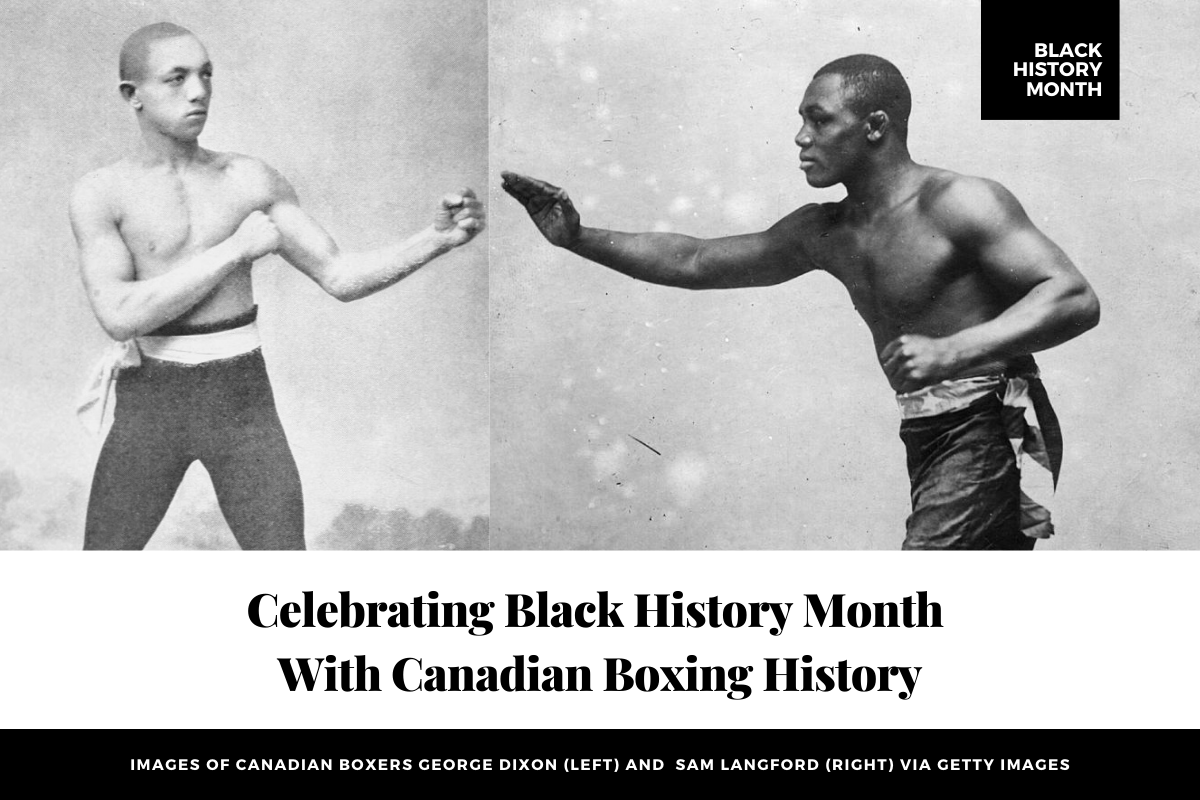 Did you know that the first bouts in Canada were "bareknuckle" fights and before the 1900s were scheduled for 40 rounds?
Boxing was introduced by the Greeks in the Olympic Games about 686 BC. We have come along way since then and it is important that we acknowledge some of the greatest accomplishments in history made by some incredible boxers during Black History Month.
Racial epithets, such as Langford's moniker the "Boston Tar Baby," were commonly used as nicknames for Black boxers in the 19th and 20th century. Such names reflect ideas of racial superiority that are attached to boxing. So, while Black boxers were known as the "Boston Terror" — another Langford nickname — their White competitors were often billed by promotors as being a "Great White Saviour." It is important we recognize our transgressions and the struggles of these true heroes.
---
Two of the world's biggest names in boxing history, George Dixon and Sam Langlord, are from Nova Scotia Canada.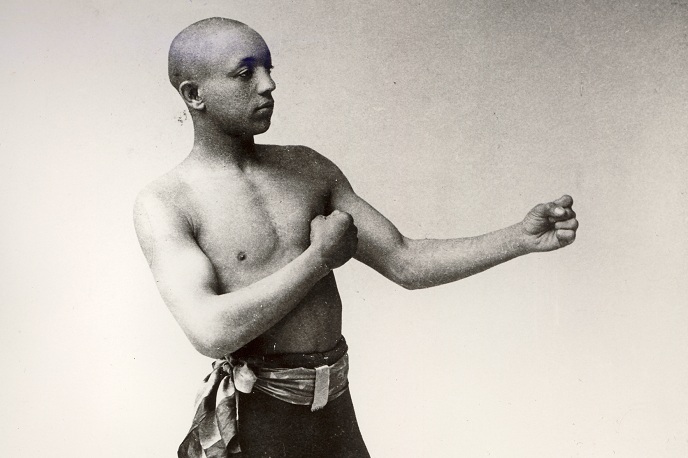 George Dixon, boxer (born 29 July 1870 in Africville, NS; died 6 January 1908 in New York, New York). George Dixon was the first Black world champion in boxing history and the first Canadian to ever win a world championship. Despite his small stature (5 feet 3.5 inches and between 87 and 115 pounds), Dixon amassed several notable accomplishments across a 20-year career and was the first boxer to win championships in multiple weight classes — bantamweight (1890) and featherweight (1891–96; 1897; 1898–1900). A cerebral fighter known as a "pioneer of scientific boxing."

In 1888, Dixon won what he believed was the world bantamweight championship title in Boston. However, given a lack of organizational structure within boxing's global governing bodies, other international fighters, such as England's Nunc Wallace, claimed the title of "world champ" as well. In the summer of 1890, Dixon and long-time manager Tom O'Rourke travelled to England to settle the dispute.
On 27 June, Dixon defeated Wallace via knockout in 18 rounds to be fully recognized as the world champion. In doing so, Dixon became the first Black fighter to be crowned world champion in boxing history. (This may have made him the first Black athlete to win a championship in any sport.) He was also the first Canadian world champion of any weight class.
Source: https://www.thecanadianencyclopedia.ca/en/article/george-dixon
---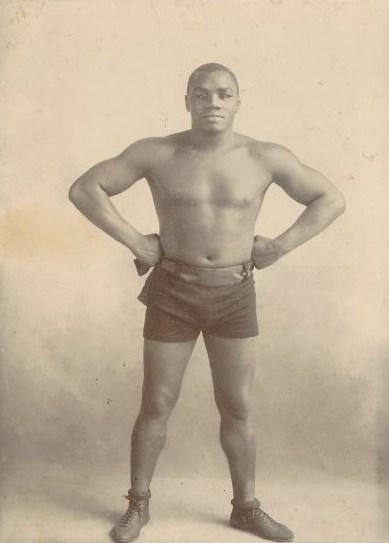 Sam Langford was born on 4 March, 1886 in Weymouth Falls, Nova Scotia, a small rural community settled by Black loyalists and former slaves, including Langford's grandfather, William, who fled to Digby County, Nova Scotia.
Despite his short stature (five feet seven inches or 1.71 m tall) Langford was a ferocious puncher with a 73-inch (1.88 m) reach who routinely fought — and beat — boxers larger than him. He also earned a reputation for his willingness to compete in multiple weight classes. Beginning his professional career as a lightweight (up to 135 lbs), he would go on to compete as a welterweight (up to 147 lbs), middleweight (up to 160 lbs) and even heavyweight (unlimited) over his 24 years in boxing, amassing over 300 officially recorded bouts in that time.
On 11 April 1902, Langford made his professional debut, at age 16, in a knockout victory versus Jack McVicker. Within 18 months, he earned his first shot at a title, squaring off against lightweight division champion Joe Gans, the first African-American boxer to win a world championship, on 8 December 1903. Langford won the fight in 15 rounds, but because he weighed slightly above the 135-lb limit was not awarded the belt.
It wasn't the last time Langford would fall short of a title, suffering a string of unfortunate luck that would linger over his career. On 5 September 1904, he moved up a weight class and fought welterweight champion Joe Walcott. After going the full 15 rounds, the match was called a draw, much to the dismay of those in attendance who saw Langford land numerous blows and out-box his opponent. "The spectators were much displeased by the decision," New York Illustrated News editor Arthur Lumley reported from ringside, adding that Langford "should have gotten the decision." On 26 April 1906, Langford fought famed heavyweight champion Jack Johnson, who was in line for the world title and outweighed Langford by at least 20 lbs. It took 15 rounds for Johnson to beat Langford, one of the toughest tests he'd face. Two years later, Johnson won the world championship, but would never agree to fight Langford again for fear he'd lose.
"I don't want to fight that little smoke. He's got a chance to win against anyone in the world," Johnson said of Langford. "I'm the first black [heavyweight] champion and I'm going to be the last."

~ Heavyweight champion Jack Johnson,
Source: https://www.thecanadianencyclopedia.ca/en/article/sam-langford