2018 YOUTH OLYMPIC GAMES: A LIFETIME EXPERIENCE FOR THE CANADIAN BOXING TEAM
Posted on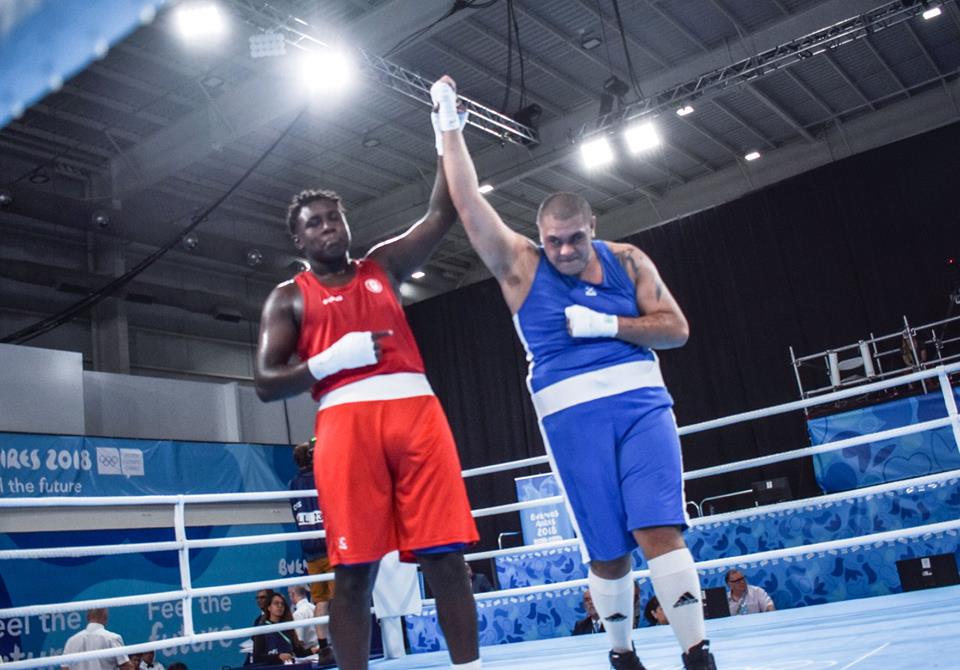 ---
2018 YOUTH OLYMPIC GAMES: A LIFETIME EXPERIENCE FOR THE CANADIAN BOXING TEAM
---
Regrouping the best 82 Youth boxers in the world, the 2018 Youth Olympic Games have come to an end for the two Canadian boxers, Spencer Wilcox and Tethluach Chuol, after four days of intense competition. Here is an overview of the performances of our boxers on the world's biggest stage:
91 + kg Tethluach Chuol (Edmonton, AB)
After a unanimous win over Vaisilika Toalua Tuigamala from Samoa during his first bout, Tethluach suffered a 0-5 loss against Kazakh boxer Damir Toibay, the 2018 World Championships' silver medalist. Determined to finish on a high note and win a medal, Tethluach was confident going into the Bronze medal final against Ahmed Elsawy Awad Elbaz from Egypt. Unlike other AIBA competitions, only one bronze medal is available at the Youth Olympics, meaning the losers of semifinals have to square off in order to step onto the podium.
In what started as a strong performance by the boxer from Edmonton, Tethluach was unable to keep up with his much taller opponent and lost by unanimous decision. Cumulating one victory and two losses, Tethluach finishes in 4th place at the 2018 Youth Olympic Games!
"It feels amazing to perform at the Youth Olympics. Where I come from [Edmonton, Alberta], not many people realize the benefits of boxing and I am just so proud to represent my sport, my country and my fellow Edmontonians," stated Tethluach after his victory during his first bout.
---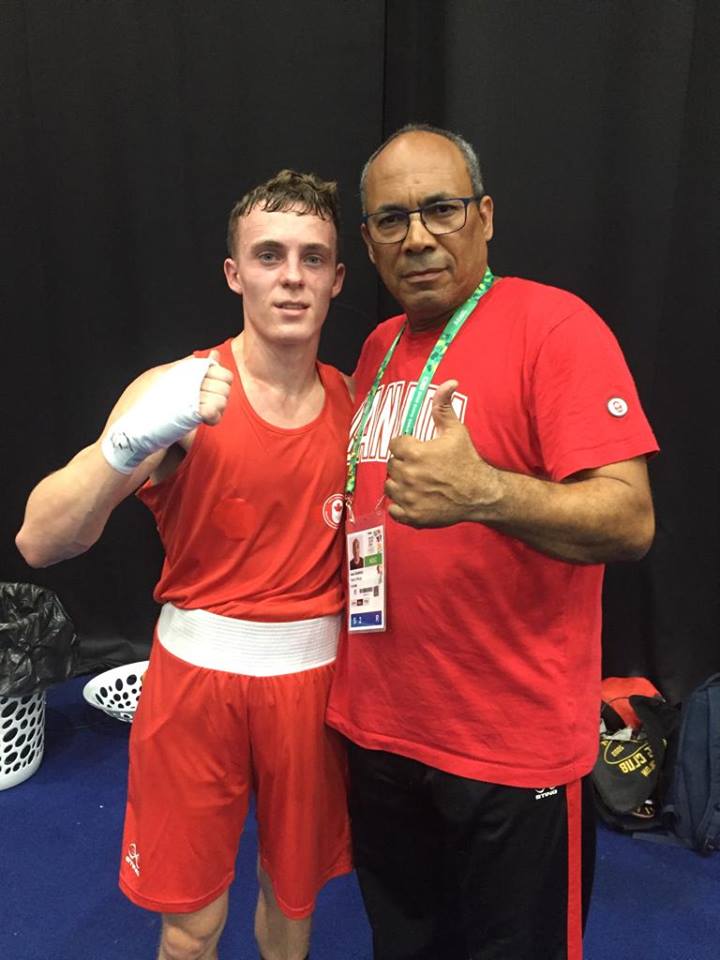 60 kg Spencer Wilcox (Hamilton, ON)
Receiving a quota reallocation only a few days prior to the opening ceremony, Spencer Wilcox was ready to compete on the world's largest stage against the best youth boxers each continent has to offer. Leading up to his final bout of the tournament, Spencer cumulated two losses: a 2-3 split decision against Nurlan Safarov from Azerbaijan in the first round and a 1-4 decision against 2018 Youth World Champion Atichai Phoemsap from Thailand in the second round. Despite his two defeats, Spencer came in strong for his last bout against New Zealand's boxer, Kasib Hunter Murdoch-McKeich, as he was looking to claim a win before the end of the competition.
With a height advantage and a hunger to get the victory, Spencer imposed his rhythm over his opponent, leaving no doubt in who would be the winner of this bout. After three intense round, Spencer was declared the winner by unanimous decision and finished in 5th place in the 60 kg category at the 2018 Youth Olympic Game!
This was an experience of a lifetime , something I will never forget, affirmed Spencer Wilcox after his unanimous decision over New Zealand. I didn't get what I cam here for, which was the gold medal, but life has its ups and downs. I got a win on my last fight which was the cherry on top. I like to thanks the entire staff of the Olympic committee for allowing me to be apart of such a great event. With the Youth Olympic Games now done, it is time to focus on Tokyo 2020.
For more information on the competition (schedule, results, draw), visit our Event web page or the official website for the Buenos Aires 2018 Youth Olympic Games.