WHO IS VIRGIL BARROW | TEAM KINGSWAY BOXING
Posted on
Meet Head Coach of Toronto's Kingsway Boxing Club. Virgil is also Fight To End Cancer's Executive Director and Fight Team Coach. Not only does he devote his time to 10 Charity Boxers each year, but he is busy year-round developing and running programs at the gym… not to mention being absolutely awesome. In addition to being a boxing coach with over 15 years under his belt, Virgil is also certified in childhood, sports and personal nutrition!
Book your free lesson with Virgil today!
If you are interested in joining the Fight To End Cancer Fight Team you will be spending the better part of your year with Virgil. Register for the FTEC Tryouts Now!
Check out the exclusive feature on Virgil from the Hello Project by Spencer Wynn 
---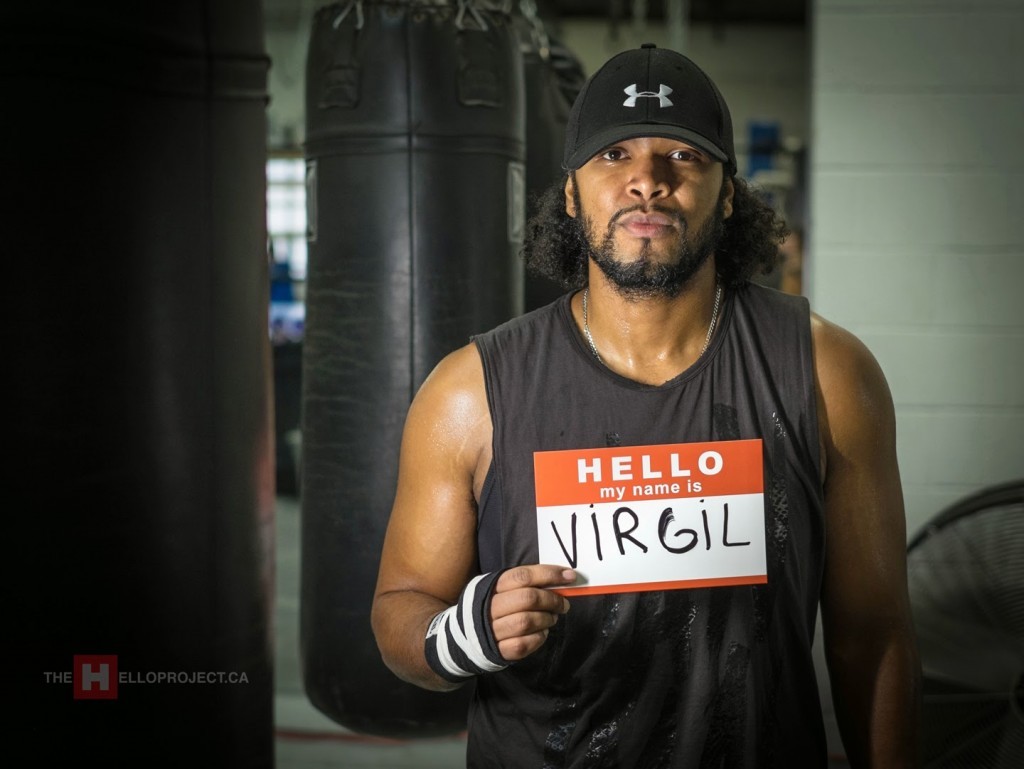 ---
VIRGIL BARROW
Raised by his grandparents and aunts, the 12 year old Virgil finally made it to Canada four years after his mother emigrated from their home in Suriname, South America to further her education. Due to complications with a visa, Virgil had to stay four years longer.
Barrow now calls Etobicoke, on the west side of Toronto, home. His office is the padded floor of a boxing ring at the Kingsway Boxing Club. He is a head coach at the gym and though it is his work, it gives him much more satisfaction that his past information technology background.
He only just found out his great grandfather was a Samurai, so his love of the sweet science and a fighter's disciple must flow through in the blood. In addition to Japanese, he is also a mix of African, Portuguese, Chinese and German. Barrow is a man of the world.
Barrow is a quiet man, not given to outbursts or trash talking. He coaches his students and fighters by encouragement, example and an understated power and intensity.
Virgil once had a deaf client confined to a wheelchair. He was impressed by the man's courage and will to learn. Virgil had to change the way he taught and communicated with the student. He says the experience he says made him a much better coach.
VIRGIL FUN FACT: With his gleaming smile, Virgil says many would never know that he is actually fluent in Dutch. Not surprising given Suriname was originally colonized by the Netherlands.
---


RANDOM ACTS OF WELCOME MAKING THE WORLD A LITTLE SMALLER, ONE HELLO AT A TIME. A photo blog of random people around the globe. People you may pass every day and never notice. It's a big world out there, lets make it a little smaller in here. Drop by often and say, Hello!