True Champions In and Out of The Ring, Kingsway Boxing Club Welcomes JOSHUA BUATSI & DEEDRA CHESTNUT
Posted on
---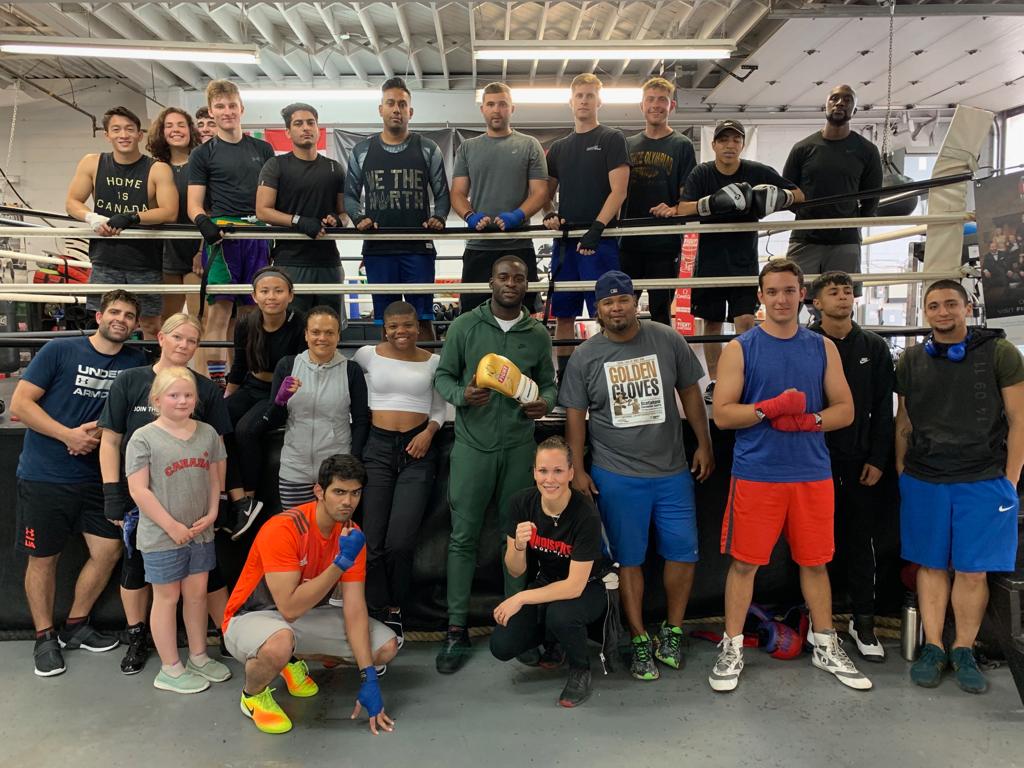 TEAM KBC WELCOMES JOSHUA BUATSI & DEEDRA CHESTNUT
Deedra Chestnut and Joshua Buatsi stopped by the gym to speak to the Kingsway Boxing Club youth and elite boxing teams.
---
Last Tuesday, British Olympic Medalist, Joshua Buatsi and past Canadian National Boxer Deedra Chestnut, spent the afternoon talking with our youth, and later our elite boxers. Both athletes are incredibly humble, wise and inspiring. As they spoke with the teams, you could feel the dedication they both have for boxing and it was clear how much they bring to the sport. You could also see the inspiration in everyone's eyes as you looked around the room as they told their stories. Deedra and Joshua described their journeys and what's next for them. Following their talk, both champions hung out at the gym, watching our athletes show off their talents offering tips to the aspiring athletes.
Thank you to both for inspiring greatness amongst our youth and elite boxer! It was so amazing to hear their boxing stories and how the hard work and dedication continues to pay off for these athletes.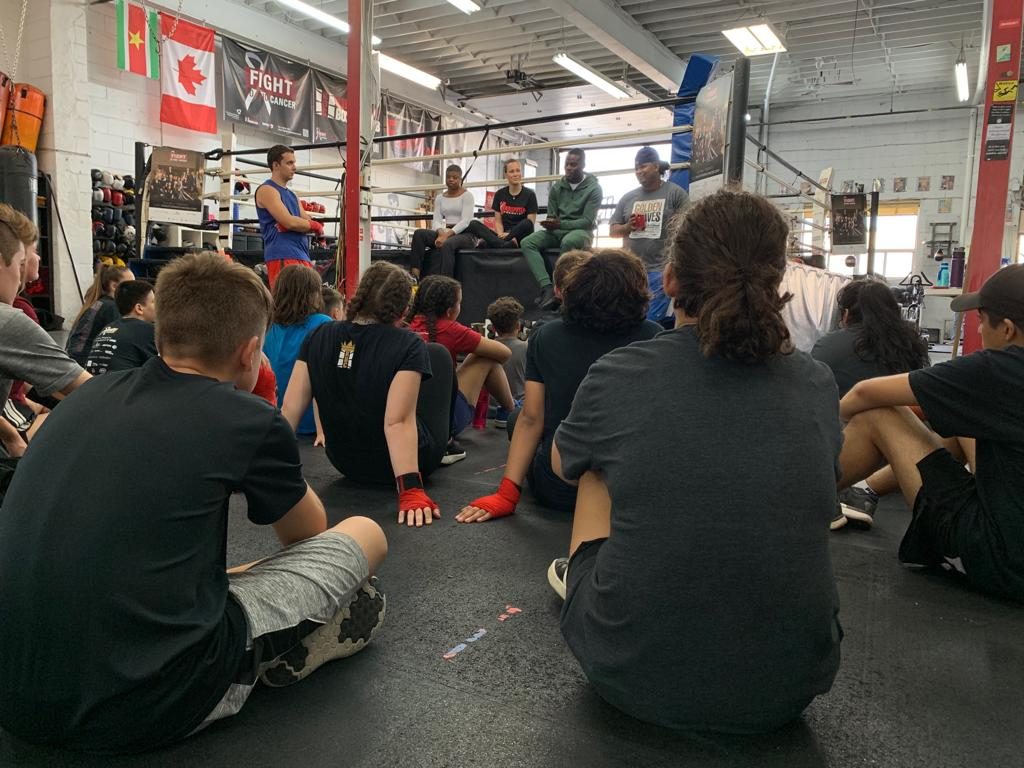 ---
ABOUT JOSHUA BUATSI
Joshua Buatsi (born 14 March 1993), is a Ghanaian-born British professional boxer. He competed at the 2016 Olympics in Rio de Janeiro, Brazil, in the light heavyweight division, winning an Olympic bronze medal.[1] He turned professional on 5 June 2017, signing with Matchroom Boxing. He is managed by former heavyweight world champion Anthony Joshua.
---
ABOUT DEEDRA CHESTNUT
Deedra Chestnut, Canadian Born Amateur Boxer, will be training her heart out as she prepares for the African games in 4.5 weeks. Deedra is honored to be the first women to represent Sierra Leone at ANY international competition ever. Keep your eyes on this one, as it won't be the last you see of her or Joshua.