The History Of Women's Boxing
Posted on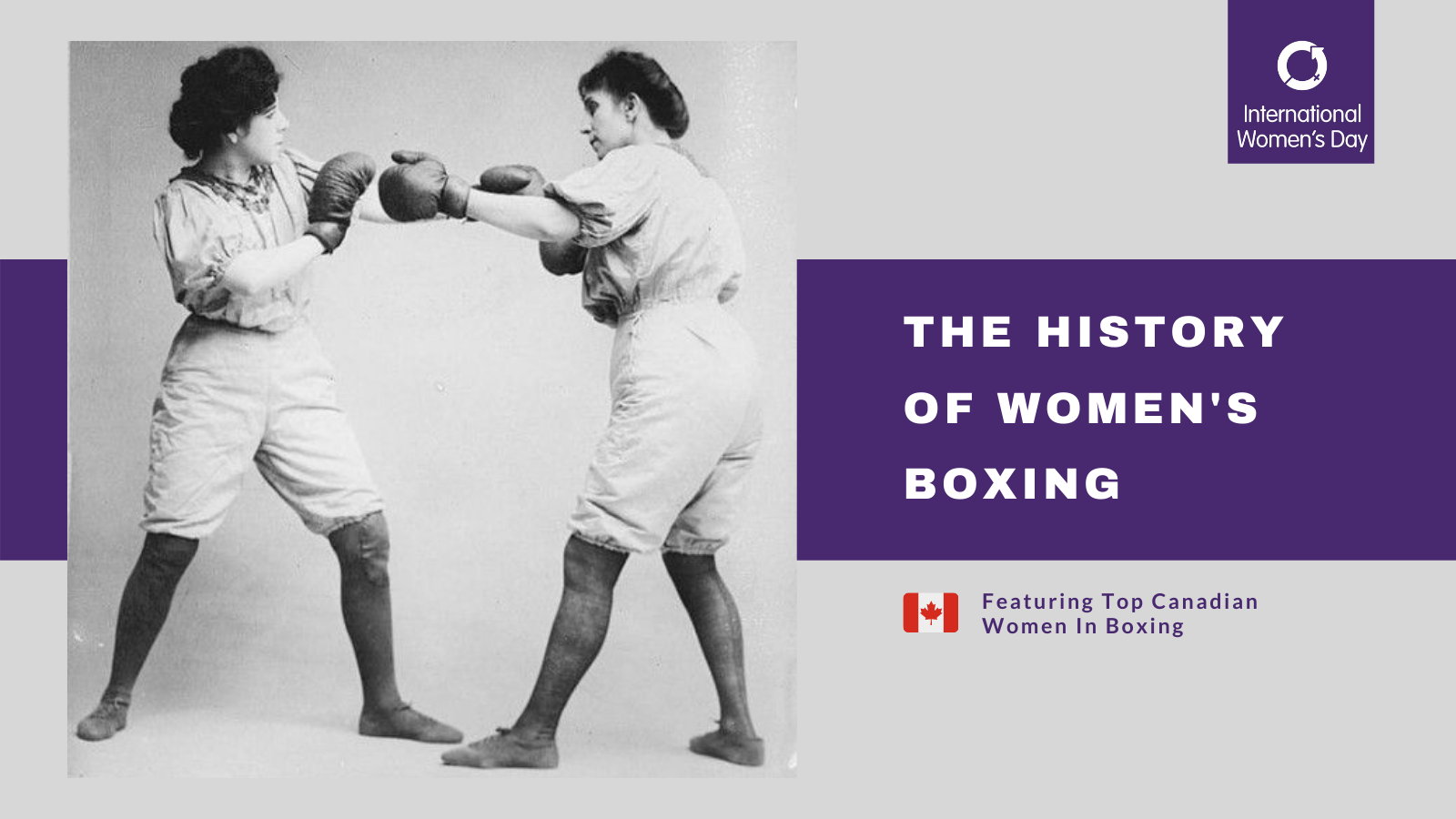 Did you know that Women's boxing can be dated back to as early as the 18th century?
This was when Elizabeth Wilkinson fought in London claiming the title of European Championess. She fought both men and women! In those days, boxing allowed kicking, gouging, and other methods of attack that are banned from the sport we know today.
Though women's boxing started centuries ago, it was not until 2012 that women were allowed to competitively box for the first time at the Olympics. The progress seen at the London 2012 Olympics, led to the world's first 12 female Olympic medallist boxers.
This International Women's Day, we want to acknowledge some of the inspiring women who have represented Canada in amateur Olympic and professional boxing! 🇨🇦 🥊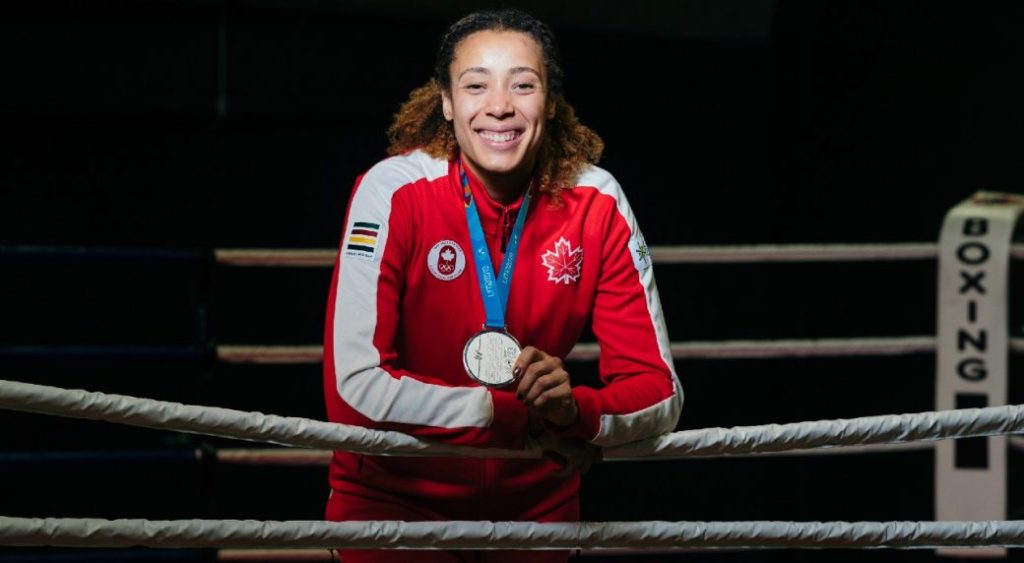 Tammara Thibeault
Tammara Thibeault is a beast of a boxer from Quebec. Even fracturing her nose twice in a month did not bring this one's spirit down! She won gold at the 2017 Pan American Championships at 75kg, gold at the 2022 and bronze at the 2019 World Championships. At the 2018 Commonwealth Games in Gold Coast, Australia, Thibeault won the bronze medal in the middleweight event and the list just continues. She is power packed, a 2020 Tokyo Olympian and hopes to qualify for the upcoming Olympic Games!
---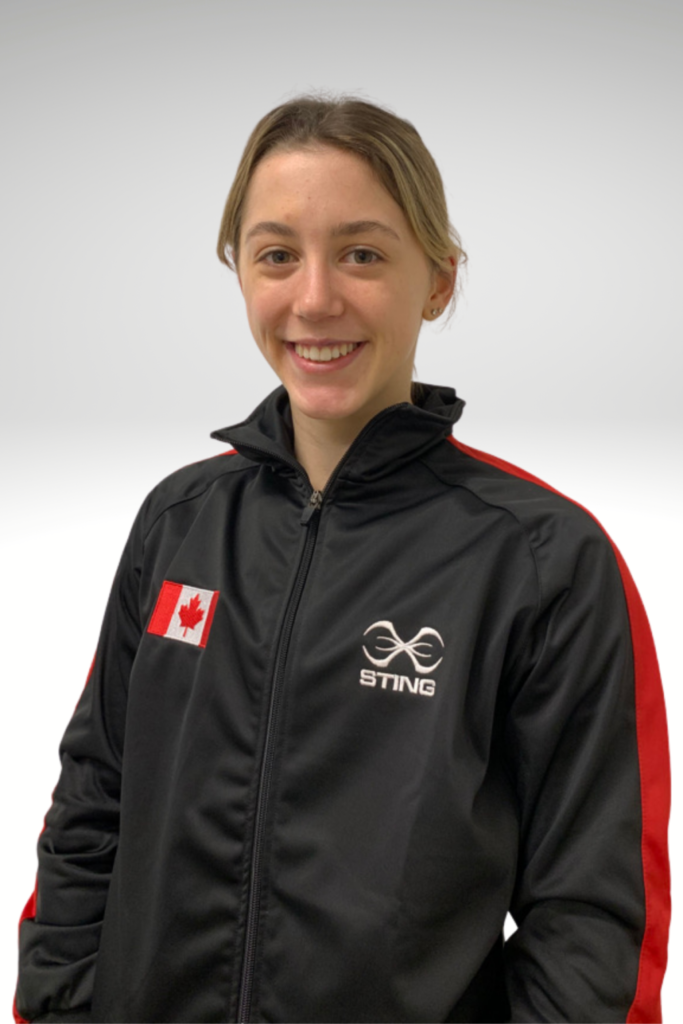 Charlie Cavanagh
Charlie Cavanagh is a member of the Canadian national team competing at 66kg, originally from New Brunswick. She picked up boxing at the age of 13 years old as a recreational member. Her father had been involved in boxing for years already, and she was eager to partake in all sports, especially contact sport. Prior to being part of the elite national team, she competed for the youth national team, where she placed for silver at the Youth Continental Championships, and gold at the Youth World Championships in 2018.
After joining the elite team in 2022, Charlie competed at the Elite Continental Championships, winning the bronze medal, followed by the Women World Championships where she won the silver medal.
---
Mary Spencer
A 75 kilogram middleweight from Wiarton, Ontario, Mary Spencer has won three World Championships, one Pan American Games gold medal, and eight Canadian Championships. In 2012, Mary made history as the first Canadian and the first Aboriginal female boxer to compete in the London Olympics.
---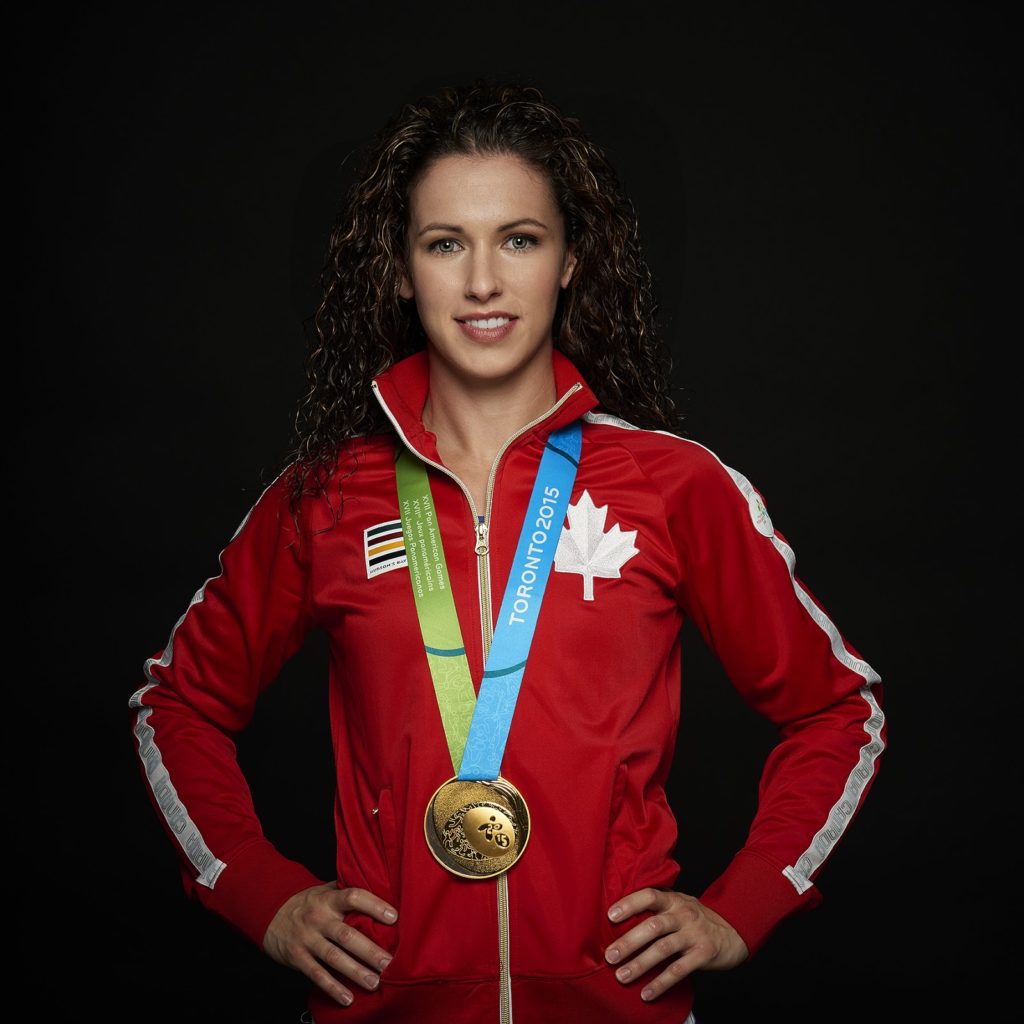 Mandy Bujold
From Cobourg, Ontario, weighing in at 51 kg (112 lbs.), Mandy Bujold has had numerous titles and victories attributed to her name. She's won 11 Canadian National Championships, 3 Continental Championships, a Gold medal at the first Pan American Games and a Bronze medal at the first Commonwealth Games that included women's boxing. In addition to her long list of accolades, Mandy represented Canada at the Rio 2016 and Tokyo 2020 Olympic Games and continues to inspire.
Fun Fact: During regular operation at Kingsway Boxing Club, Mandy Bujold would join our Girl's Youth Program to help inspire and coach our team.
---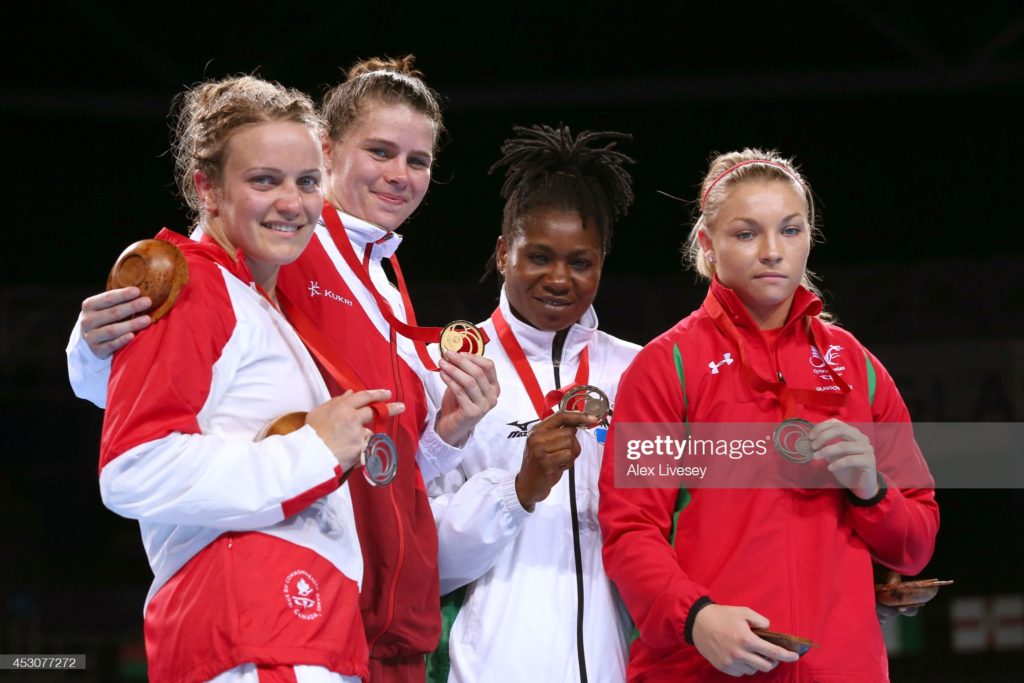 Ariane Fortin
Ariane Fortin is a true Canadian hero and a two-time World Boxing Champion. Featured in the film Last Woman Standing and from Quebec, Ariane achieved her career highlight by representing Canada at the Rio 2016 Olympic Games. She also made headlines at the 2014 Commonwealth Games by winning the silver medal and a bronze medal at the 2015 Pan American Games in Toronto, Canada. Her journey represents the true definition of perseverance! Fortin was Boxing Canada's Female Boxer of the Year in 2006, 2008 and 2009.
---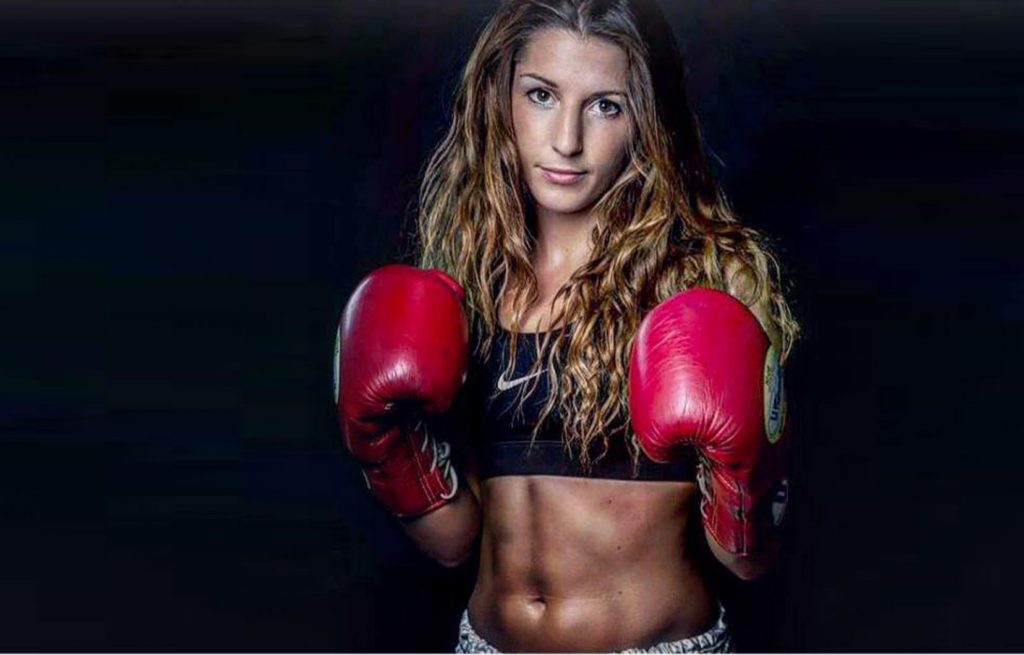 Kim Clavel
Kim Clavel is a Canadian professional boxer who has held the WBC-NABF light flyweight title since 2019. What really makes Kim Clavel stand out is her commitment to her community. Last year in March 2020 when her first main event was cancelled, she decided to temporarily drop her gloves and get back into her nursing scrubs to help during the pandemic! Truly inspirational!
---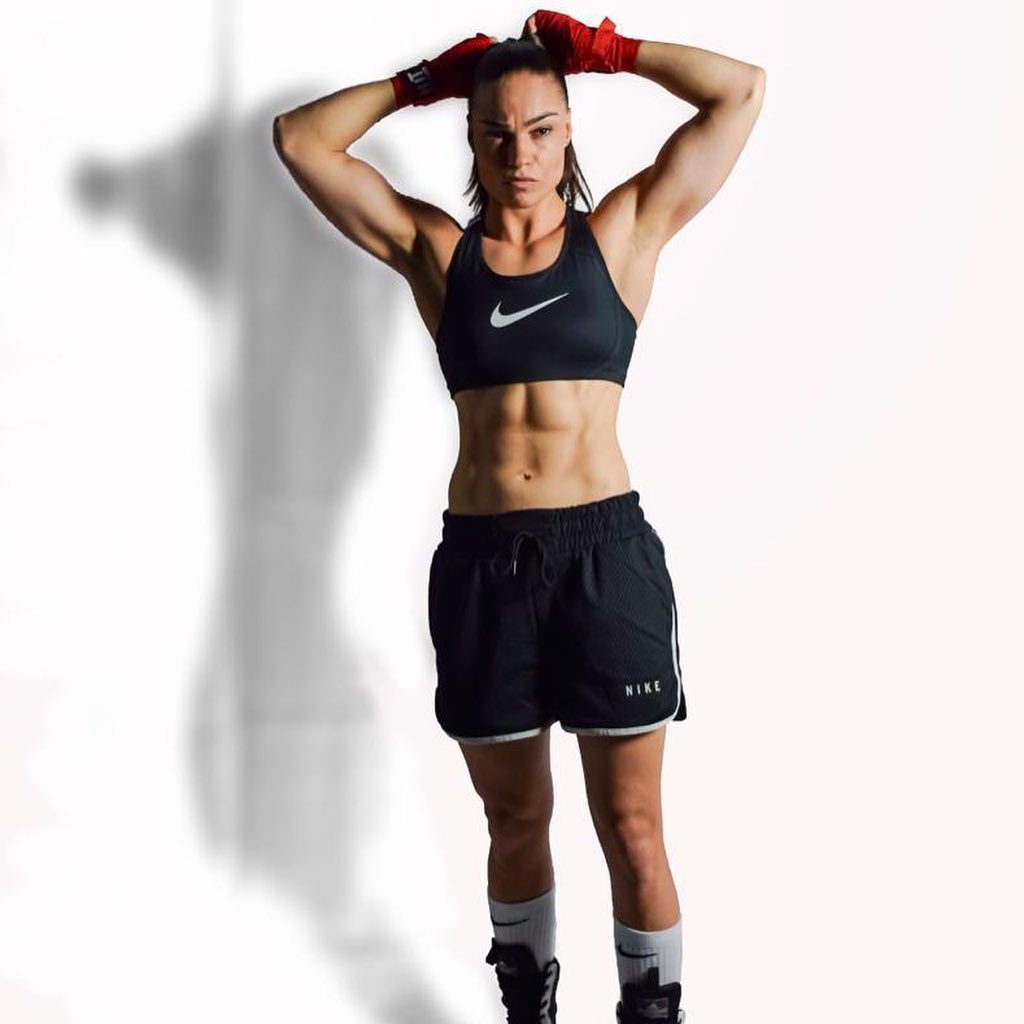 Caroline Veyre
Caroline won bronze at her very first Canadian championships in 2009. By 2012 she had moved up to claim silver and in 2013 she won the first of her two straight national titles. If that wasn't impressive enough, in 2013 she made her debut at the American Women's Continental Championships and won a bronze medal. Veyre went on to earn her spot on the Canadian Team for TORONTO 2015 by winning the Pan Am Games qualifying tournament. She's now on a mission to qualify and represent Canada at the Tokyo 2020ne Olympic Games.
---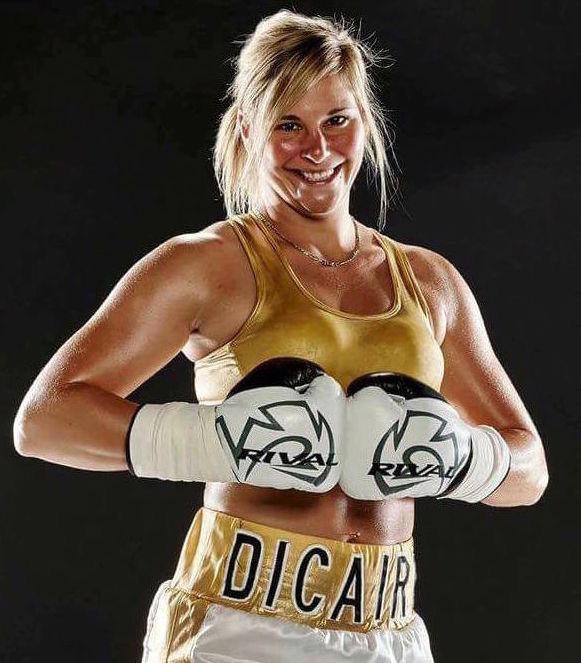 Marie-Eve Dicaire
Marie-Ève Dicaire from Quebec, has held the IBF female light middleweight title since 2018. Prior to her professional career, Dicaire represented Canada as an amateur boxer. In 2013, she was named athlete of the year by Boxing Quebec. As of September 2020, she is ranked as the world's second best active female light middleweight! What a woman!
Fun Fact: On March 5, 2021, Dicaire will be headlining on the "SUPERWOMEN: SHIELDS VS. DICAIRE", an all-female night of professional boxing, featuring a 10-round 154-pound unification showdown against the undefeated three-division and current WBC/WBO Super Welterweight World champion Claressa Shields.
---
Women's boxing has come a long way with some of the fiercest females representing the country and this International Women's Day we truly salute them!
HONOURABLE MENTIONS
Other female boxers who have paved the way in the sport of boxing include: Jaime Clampitt, Diana Dutra, Lindsay Garbatt, Jeannine Garside, Vanessa Lepage Joanisse, Noriko Kariya, Jelena Mrdjenovich, Jessica Rakoczy, Kara Ro and Vaia Zaganas.
---


Check out our top 3 options for newcomers, including:
🥊 1 Week of Unlimited Virtual Classes
🥊 5-Class Starter Package
🥊 3 TKO Private Training Package