---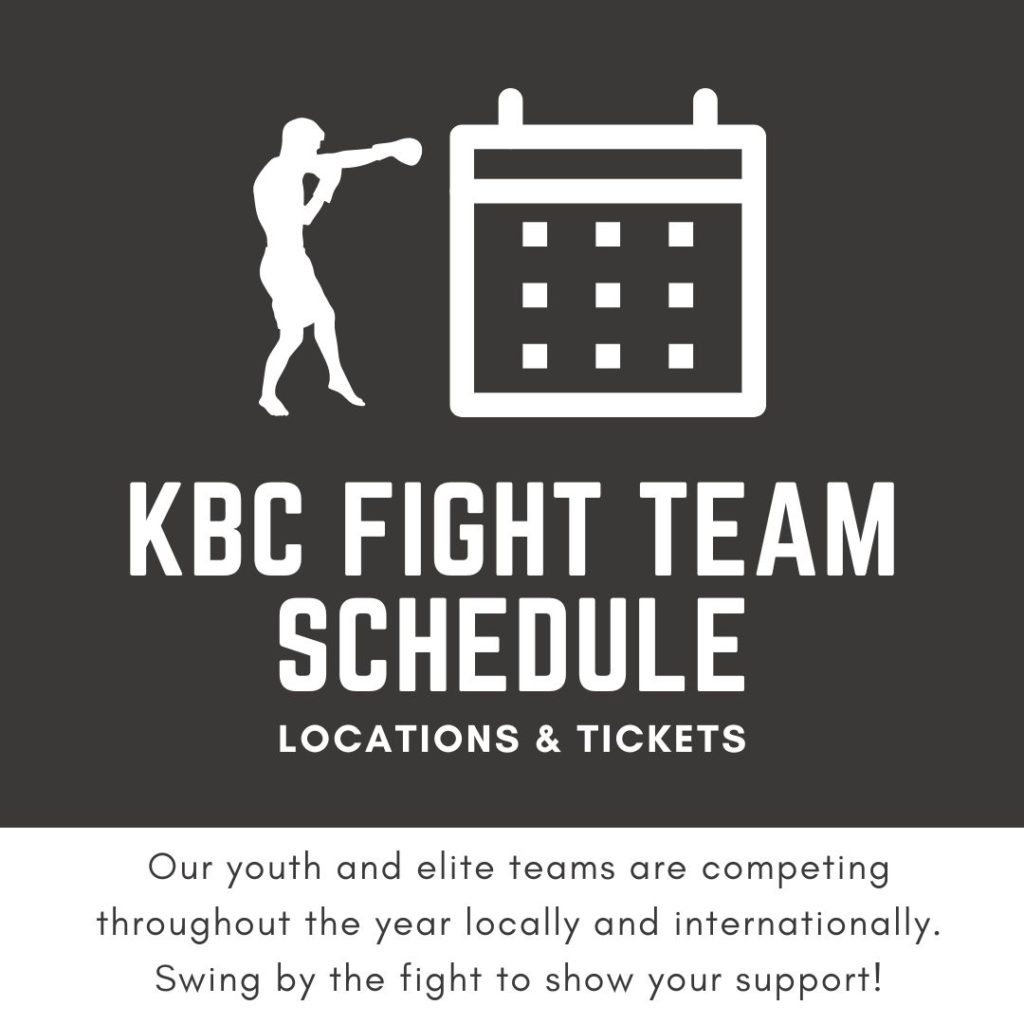 UPCOMING FIGHTS:
🥊 UPCOMING COMPETITIONS: Next match-ups to be announced. Info/Tickets
BRAMPTON CUP FEBRUARY 2-5, 2023:
Bramalea Boxing is set to host the 40th edition of Brampton Cup from Feb 2-5, 2022 at the Save Max Sports Centre (formerly Brampton Soccer Centre) 1495 Sandalwood Pkwy E., Brampton, ON.
This four-day tournament will witness some of the top boxing talent from across the world compete, including a dozen athletes from our Kingsway Boxing youth and elite teams! Come out and support the team:
William Bardsley, Corson MacDonald, Kevin Phan, Jamal Henry, Saeed Haje-Saeed, Colin Brown, Julia Howe, Shireen Fabing, Hayden Melhuish, Quentin Snowden, Noel Fridmann, Neyen Pitawanakwat. Info/Tickets (available at the door)
---
VICTORIA DAY HOLIDAY WEEKEND SAT. MAY. 20, 2024- MON. MAY. 22, 2024
Holiday Scheduling:
---
FIGHT TO END CANCER MONTH #FTEC2023
Join Us: Media Day Weigh-Ins | Thursday May 18 2023
We're excited to invite you to join the Fight To End Cancer FTEC2023 Fight Team as they meet for one final face-off at our Official Media Day Weigh-Ins.
Tickets and Info
Saturday May 27th is Fight Night… AND Defeat Is NOT An Option!
Following a pandemic and numerous shutdowns affecting the entire world, we have finally reached fight night, after nearly a year of preparation and training! Our Las Vegas-style, pre-show entertainment, will commence after a glamorous cocktail reception and gourmet dinner. The evening features great entertainment, amazing boxing and is hosted by Angie Seth of CTV News Channel. The Annual Fight To End Cancer Charity Gala is hosted at the historic Old Mill Toronto on Saturday May 27, 2023 – it's one of the most anticipated Shows In Town! Tickets and Info
For Many Other Fight To End Cancer Events!
Our Kingsway Boxing Club family devotes their entire year to a cause that we hold very dear to our hearts. Fight To End Cancer has become integral to the very existence of Kingsway Boxing Club and we would love to share in our journey.
Event Listing
---
CANADA DAY HOLIDAY WEEKEND SAT. JUL 1, 2023
Holiday Scheduling:
---
CIVIC HOLIDAY WEEKEND SAT. AUG 5, 2023 – MON. AUG. 7, 2023
Holiday Scheduling:
---
LABOUR DAY WEEKEND SAT. SEPT 2, 2023 – MON. SEPT. 4, 2023
Holiday Scheduling:
All locations operating as scheduled: Information & Specials
---
TASTE OF THE KINGSWAY | SEPTEMBER 8, 9 & 10 2023
Join us at Taste Of The Kingsway, Friday Sept. 9 through Sunday Sept. 11, where we will be celebrating our community and the incredible support that kept us punching throughout the year! WE LOVE YOU ALL MORE THAN WORDS COULD SAY!!
All locations operating as scheduled: Information & Specials
---
FTEC2023 FIGHT TEAM TRYOUTS | SATURDAY SEPTEMBER 30, 2023
Our Fight To End Cancer annual gala is just one part of the yearlong fundraising initiatives executed by Fight To End Cancer. Let the Kingsway Boxing coaches and members from the Fight To End Cancer Fighter Alumni, put you through the workout of your life! This introductory boxing session will give you the opportunity to experience, first-hand, the commitment that will be required to take part as a fighter in the Fight To End Cancer event. In addition to training, we will be holding a Q&A session lead by past FTEC Fighters.
Information & Application
---
THANKSGIVING HOLIDAY WEEKEND SAT. OCT. 7, 2023 – MON. OCT. 9, 2023
Holiday Scheduling:
---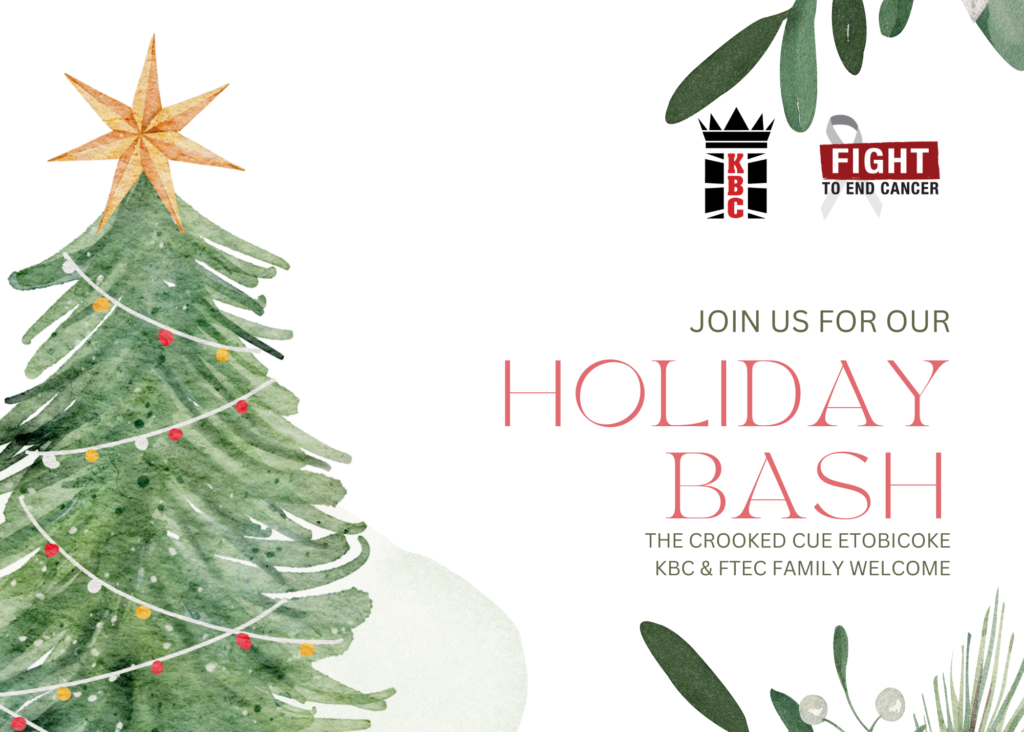 TEAM PARTY – HOLIDAY BASH | SAT. DEC 16, 2023 – 7PM START ❄️ ⛄️
The Fight To End Cancer and Kingsway Boxing Club families will be celebrating the holidays together! Come out and celebrate an incredible year and the welcoming of the new year at The Crooked Cue on Bloor St. W. Enjoy Complimentary Snacks, Live Music, Cash Bar and great company.
All ages welcome! Bring the family!
---
2022-23 HOLIDAY BREAK SATURDAY DEC. 23, 2023 – FRIDAY JAN. 5, 2023 🌲 ❄️
Holiday Scheduling:
---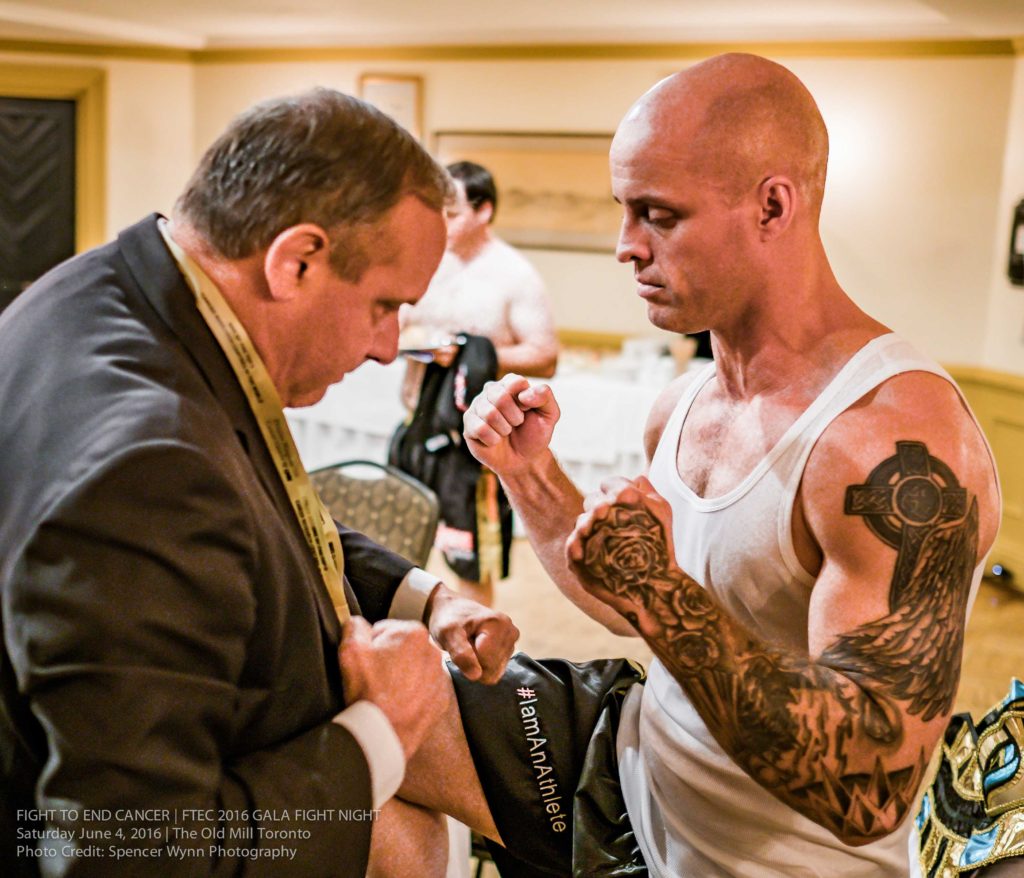 ANNUAL MEDICAL SESSION: SUN. JAN 8 2024 — 9AM – 11 AM
Our official Fight Team doctor will be on location at Kingsway Boxing Club on Sunday January 7 from 9am – 11 am. Athletes from other clubs are welcome, however everyone must preregister to ensure their spot. Space is limited.
---
FAMILY DAY HOLIDAY WEEKEND SAT. FEB. 17, 2024 – MON. FEB. 19, 2024
Holiday Scheduling:
EASTER HOLIDAY WEEKEND SAT. March 29, 2024 – MON. APR. 1, 2024
Holiday Scheduling: