FEATURED FIGHTER | KAEL CRUZ
Posted on
---
Leading up to Fight Night we will be featuring one of the incredible men and women who have joined the Fight to End Cancer in support of The Princess Margaret Cancer Foundation.
---
Meet our #FeaturedFighter, Kael Cruz, Sponsored by Combustion
---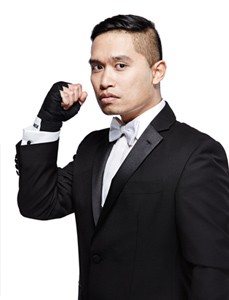 Meet Kael 'Smooth Killa' Cruz. Kael is an Art Director at Public Inc., a marketing/advertising agency focused on the world of social good. Kael is always on the lookout for ways to positively impact society and after being inspired by his mentor and 2015 fighter Leslie Ehm, Kael knew he wanted in!
? "She inspired me to be a fighter this year. Thankfully, I made the team! It's a once in a lifetime chance to join a cause that will always be worth fighting for. How many people get to be an FTEC fighter? Not everyone, that's for certain."
We talked with Kael about training and asked him what, if any surprises he's encoutered so far.
"As far as surprises, I'm a bit surprised at how fast paced it is. I'm also surprised and really happy about how supportive everyone has been. Even during sparring, you feel like the Kingsway Boxing fam is trying to help you and make sure you're better That kind of camaraderie isn't that common in most sports"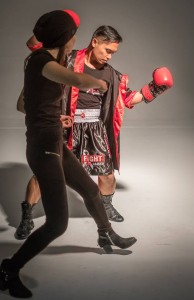 In 2010 Kael lost his friend Linus to cancer and will be dedicating his fight to him.
"I'm fighting to honour Linus and how he made the life of his friends and loved ones much brighter. The world got a little less brighter, when cancer took him away. And I'm fighting to make sure we can live in a world where that type o darkness won't exist anymore."
Kael is working towards a fundraising goal of $10,000. The #FTEC Fighters are all raising money for the Princess Margaret Cancer Foundation and are looking for your support! Kael is nearly 20% of the way towards his goal! Please support Kael by make a donation HERE.
What advantage do you think you have over your opponent and how do you see you fight going?
"I'm older and feel like I've dodged a few more punches, metaphorically, throughout my days.
I'm wiser and I'm crafty. It'll pay off in the end. Think Luke Skywalker vs Yoda.
I'm not trying to say I'm older and shorter, but…you know. I'm alluding to the wiser and craftier part."
---