Are You Up To The Challenge? October PLANKS!!!
Posted on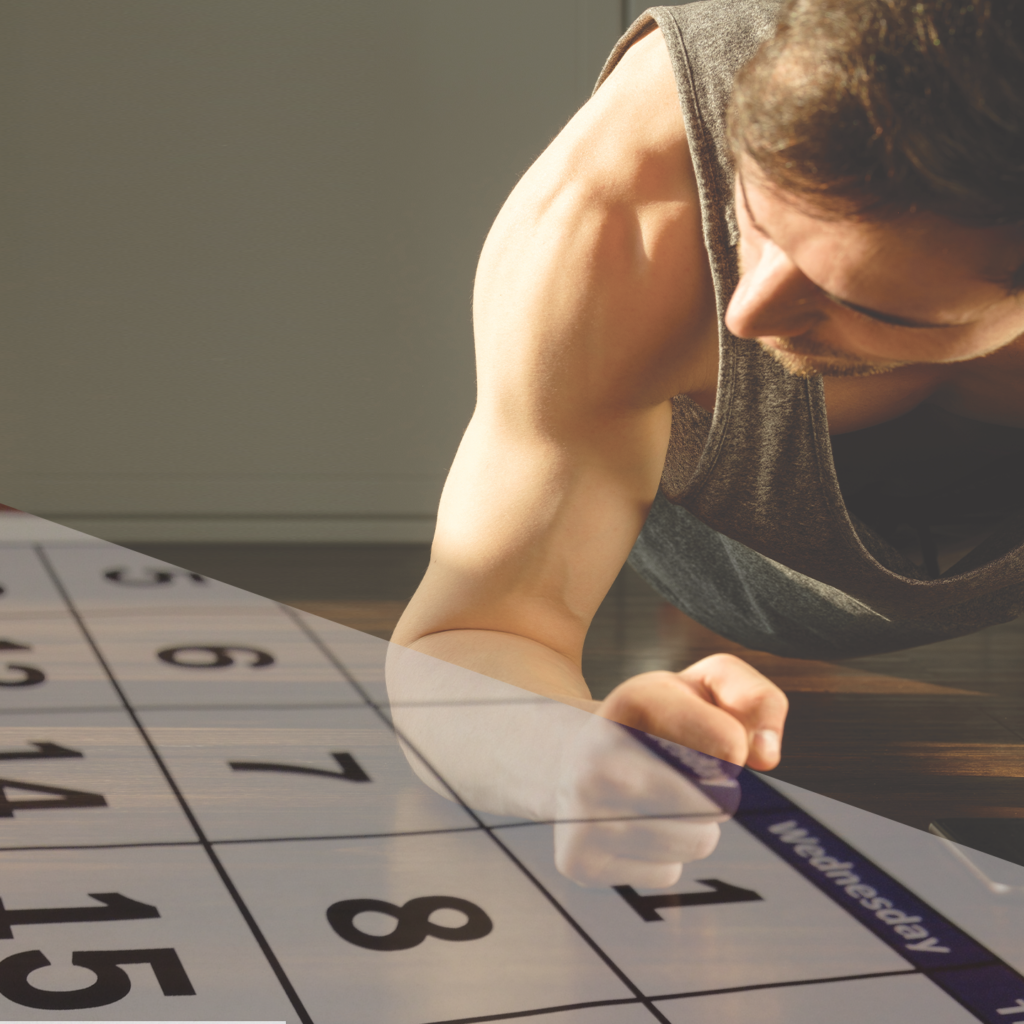 Are You Up To The Challenge? Kingsway Boxing Club Is Featuring A Monthly Challenge… For A Great Cause!
#KBCchallenge October 2019 – PLANKS
As our fall season is in full swing we thought we'd set up a series of monthly challenges to motivate you on a daily basis. Because moving EVERY DAY is important to building and maintaining optimal health and fitness.
Our first challenge for the month of October is a PLANK challenge. You can get your plank done in a class at home, at the office or in the gym, we just want you to get it done! Click here for a printable version.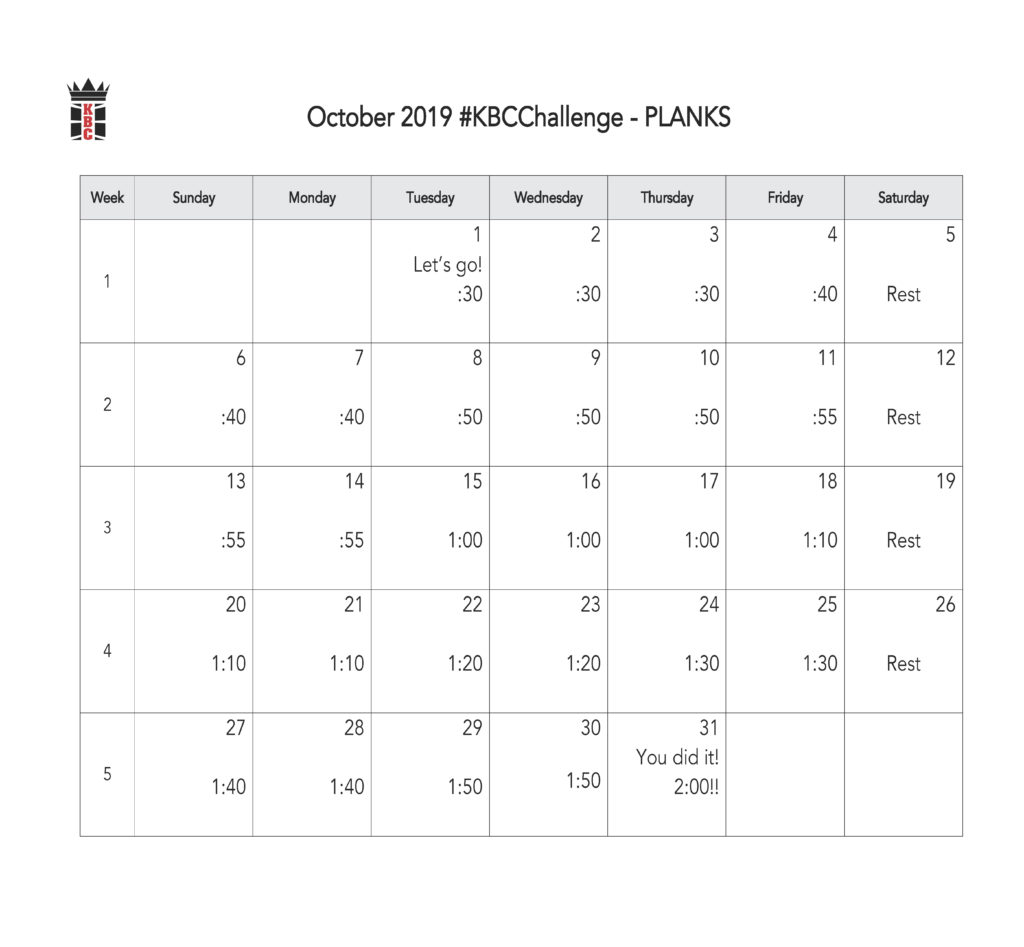 Here's how it works:
Follow the chart and record how many days you completed a plank. Those who complete the chart AND can hold the plank longer than the allotted 2:00 minute maximum will be challenged even further. You will have to do a plank with another person present (for verification) and send us a photo of you doing the plank and your final time. The person who can hold a plank the longest will win a pair of Fight To End Cancer boxing gloves and be featured on KBC social media!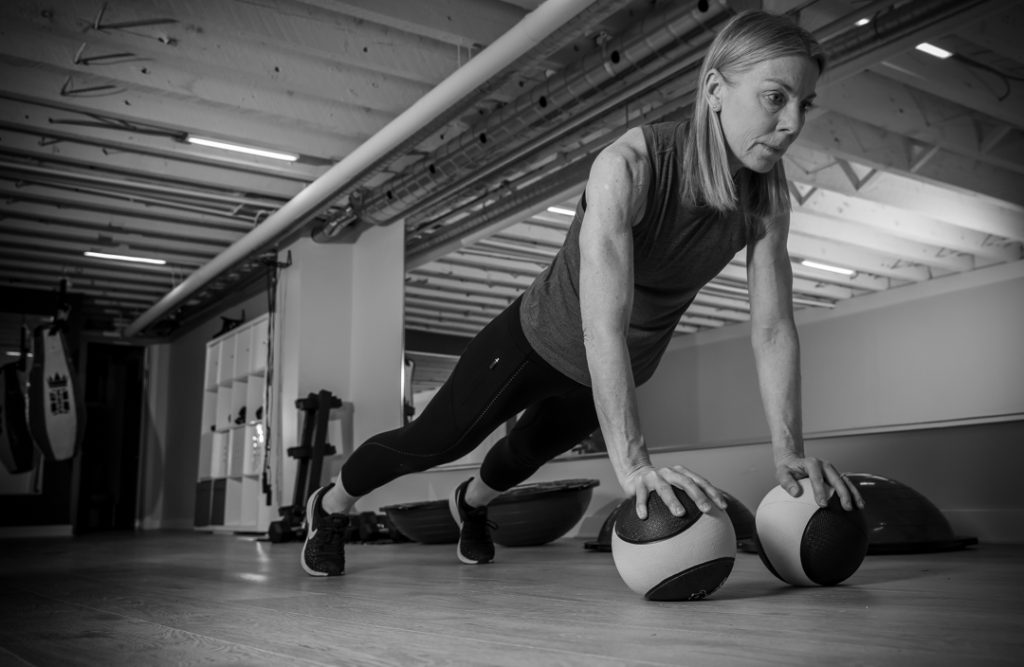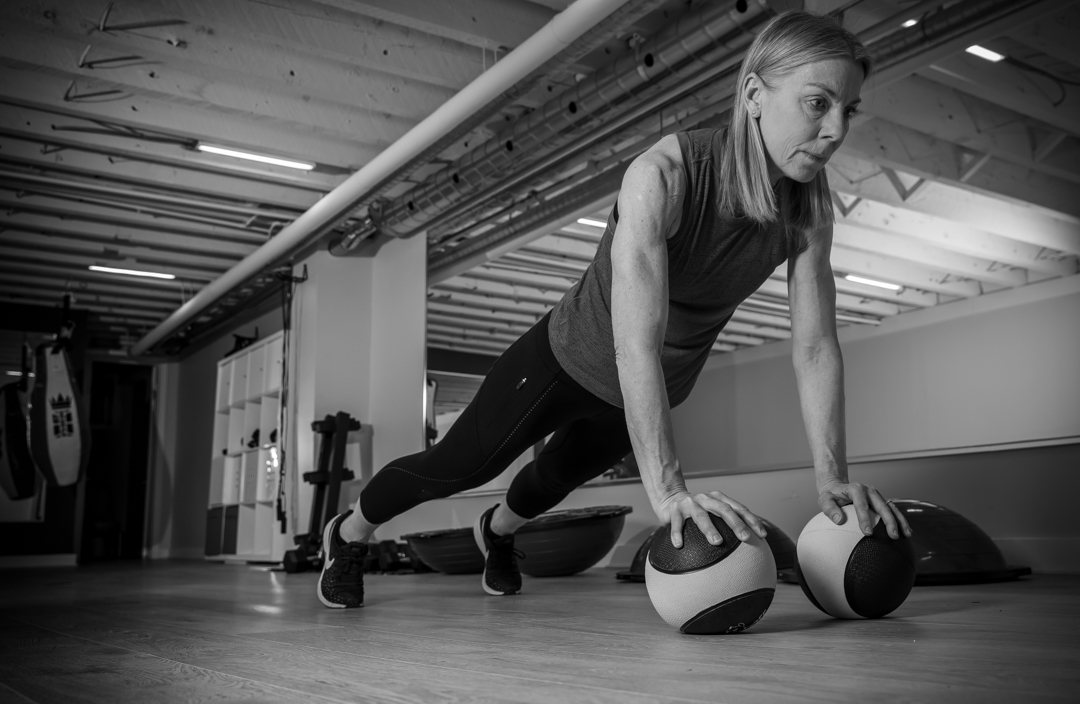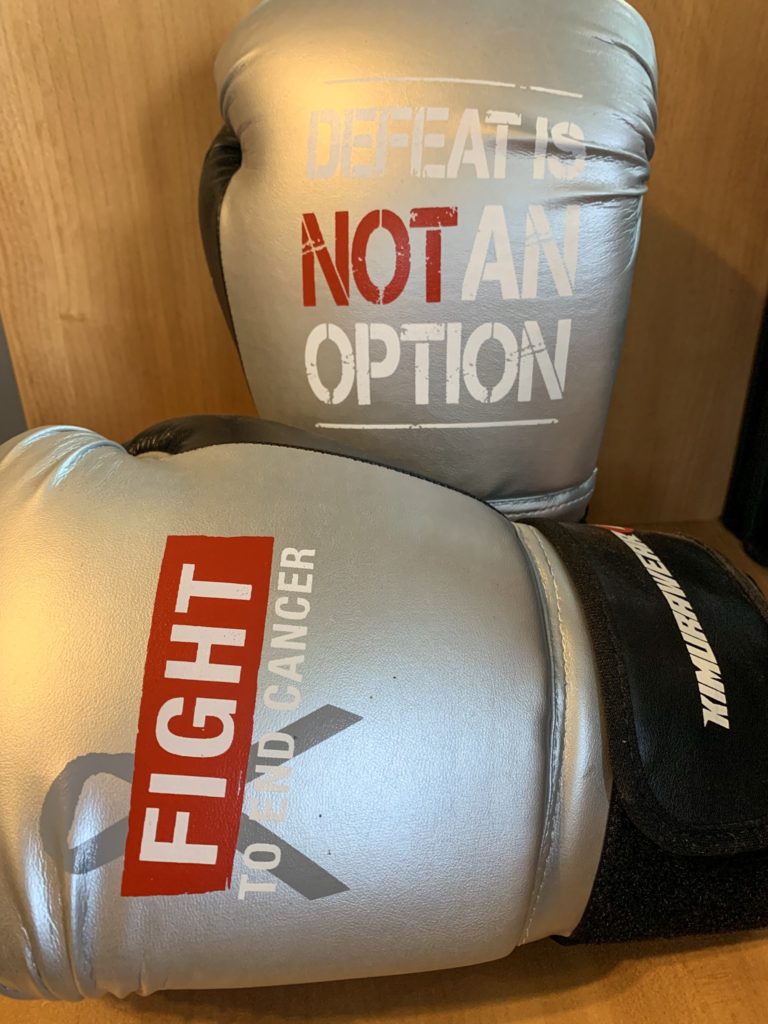 ---
ARE YOU A MEMBER OF OUR GYM?
---