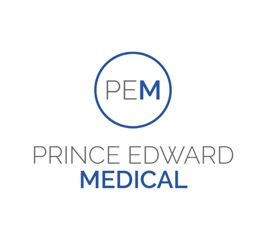 WHAT: Prince Edward Medical Fundraiser In Support Of St. Joes
WHEN: Saturday, April 7, 2018 at 8:00 AM – 9:00 AM
WHY: This event raises funds for St. Joseph's Health Centre Foundation to help keep its promise of making Toronto's west end one of the healthiest communities in Canada!
WHERE: Kingsway Boxing High Performance Studios | 3046 Bloor St. W. Toronto ON.
Join the doctors of Prince Edward Medical in raising awareness of the importance of fitness in health while raising money for St. Joes (St. Joseph's Hospital)!
COST: We are suggesting a minimum $25 donation to attend the class! If you're unable to attend the class but would like to support the cause, you can still donate and write a few words of support for the women (or men) who support your well-being!
---
EVENT DESCRIPTION:
Prince Edward Medical consists of a group of family physicians who provide comprehensive care to patients of all ages. We have found in all our practices a recurring theme of women who care for everyone around them and run out of time for themselves! We decided to do something geared to encourage our patients – and each other – to participate in some self-care! Gearing up for spring, we will be part of an awesome fitness class hosted by Kingsway Boxing!
See you on Saturday, April 7!
The Doctors at Prince Edward Medical
---
St. Joseph's Health Centre Foundation
Darlene Swinton | Community Campaign Officer
30 The Queensway, Toronto, ON M6R 1B5
P: 416 530 6486 ext. 3452
Email: dswinton@stjoestoronto.ca