Important Note: Our programs run as 6-12 week sessions. If you don't see the date options you're interested in, this means that the session has already commenced. It may be possible to make arrangements to join an existing session if the program session has already started. Contact Us
---
POWERFUL TEEN PROGRAM OPTIONS
---
PROGRAMS TO BE ANNOUNCED
---
PROGRAM REGISTRATION
STEP 1. NEW CLIENT REGISTRATION Use The Link Below To Register Now *new clients only
STEP 2. MAKE PAYMENT: Select program above *note client's name in payment form if different from buyer (if the program is in progress please contact us for late registration)
STEP 3. GET TRAINING!
---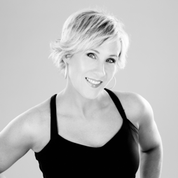 Powerful Teens Conditioning Program for Girls is brought to you by our fitness guru Colleen Layug. This program focuses on improving the function of both the mind and body to create improved physical fitness and mental positivity. This is a workout with a difference; – as you sweat, condition and build confidence, Colleen will inspire, motivate, and help you with body image issues as well as create personal positive affirmations to live life more fully.
Important Notes:
This is a fitness-based program (not boxing), if you are interested in our boxing programs please view: Girls Teen Boxing
Powerful Teens classes are appropriate for girls Grade 9 – Grade 12
Powerful Tweens classes are appropriate for girls grade 5 – Grade 8
We keep class sizes small so space is limited – Register NOW!
---
The Workout: With the incorporation of fun fitness drills, the program will include a combination of strength, cardio, muscle endurance, flexibility, core, and functional movement exercises. You will get EVERYTHING you need to succeed!
Time Efficient Training. Our classes are 60 minutes in length. Get you in and get you out. We keep you moving and burning fat from the first minute to the very end!
NEVER Plateau! The body hates change! It would much rather do the same thing every minute of every day. Well, we have news for you…when you do the same exercise routine day in and day out you stop seeing results or "plateau." Throughout our classes, we utilize the principle of muscle confusion. You will NEVER do the same workout twice! Why is this good? Because…your body will never adapt and you will never plateau! You will get results and they will come quick and continue to come!
Positive Energy: Our program is about a team environment where both you, your trainer and fellow teens motivate and challenge you to reach your highest potential!
KBC Family: Make new friends and become a part of the Kingsway Boxing and Power Teens family! Everyone supports each other and it's an experience like none other. Come and see for yourself! Get fit and have fun!