GIRLS TEEN BOXING PROGRAM OPTIONS
---
SUMMER 2018
Start Date: Monday Jun. 11, 2018
Every Monday: 5:15 pm – 6:00 pm (5:00 pm arrival)
Course Duration: 12 Weeks | Monday Jun. 11 – Aug. 27, 2018 (No Class July. 12)
Location: THE BOXING GYM | 22-B Jutland Rd.
Payment: $225.00 – Must Register 2 weeks prior tocourse start date to be eligible for Early Bird Rates ($275.00 Regular Cost)
PROGRAM REGISTRATION
STEP 1. NEW CLIENT REGISTRATION Use The Link Below To Register Now *new clients only
STEP 2. MAKE PAYMENT: Select program above *note client's name in payment form if different from buyer (if the program is in progress please contact us for late registration)
STEP 3. GET TRAINING!
---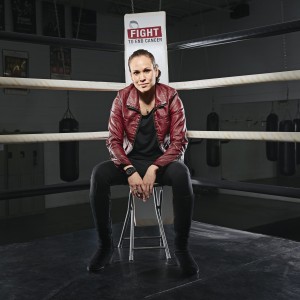 The Girls Teen Boxing Program is run by Canadian National Coach and 3-Star International Referee, Jennifer Huggins. After recognizing the incredible impact the sport has had on her life, she felt it was necessary to share her passion with the youth of the community. The girls who participate in this class learn the technical components of boxing and are given an opportunity to explore their confidence in ways that will help them in all walks of life. We look forward to welcoming the girls back and opening the doors to others looking to share in the experience.
The Girls Teen Boxing Programs run 5 to 12 weeks depending on the season and are focused on the technical and fitness aspects of boxing. We include a free access membership to the Boxing Gym location (22 Jutland Rd. Unit B. Toronto ON) for the duration of the program.
Space is limited, sign up today!
Important Note:
Must have reached 11th birthday to participate in this program. We include access to the "Youth Intro To Sparring" at 5pm on Tuesday's. This allows those interested in taking the next step to explore the more technical aspect of boxing. It also helps those who miss classes to make up sessions.